Are any of you dreaming of taking a vacation once it is safe to do so?
Try considering Japan, an East Asian country that needs no further introduction. After all, it is a popular travel destination among Singaporeans.
Not just an anime or manga hub
Beyond its pop culture, Japan is also known for her traditions that are steeped in history and deep-rooted beliefs.
Whether it is the cuisine, art, religion, aesthetics, or even the nuances of social interaction between its people, Japan's unique culture as an island country has fascinated many.
For instance, a uniquely Japanese world view is wabi-sabi.
Said to be the main feature of traditional Japanese aesthetic values, the awareness of the transience of things allows one to appreciate the beauty of imperfection -- a very zen-like approach that one can adopt as a world view.
By immersing oneself in activities and places that are steeped in traditional Japanese culture, perhaps one can gain an alternative way of looking at things, and better appreciate diverse perspectives towards beauty.
Ideas for a relaxing itinerary
Here are some places and activities that you can immerse yourself in if you intend to make a trip to this country.
Whether it's soaking up the beauty of its nature, hiking up a mountain, dipping yourself in an onsen (hot spring) after a day of walking, indulging in food that looks too good to be eaten, there is something for every traveller.
Read till the end to find out how you can win a pair of round trip air tickets there!
Soak in the health benefits of hot springs
Hot springs are frequented by the Japanese for their soothing effect.
Besides being undoubtedly relaxing soaking in comforting hot water after a long day, they are known for their bihada (skin beautifying) effect too.
Other than making one feel and look good, hot springs are touted for their health benefits too.
Some of these are said to include healing muscle soreness, bruises, sleep disorders, and even asthma and diabetes.
Tsurunoyu
The oldest and most famous inn and hot spring located at Nyuto Onsenkyo in Akita prefecture, Tsurunoyu is said to have been visited by samurai lords in the mid-17th century as they wanted to benefit from its healing properties.
Its name was even derived from a crane which was supposedly bathing its injured leg in a hot spring -- tsurunoyu means "crane hot springs".
Located deep in the forest, visitors can enjoy its open-air baths while listening to the stream running through, and viewing the forest leaves that change colours according to the seasons.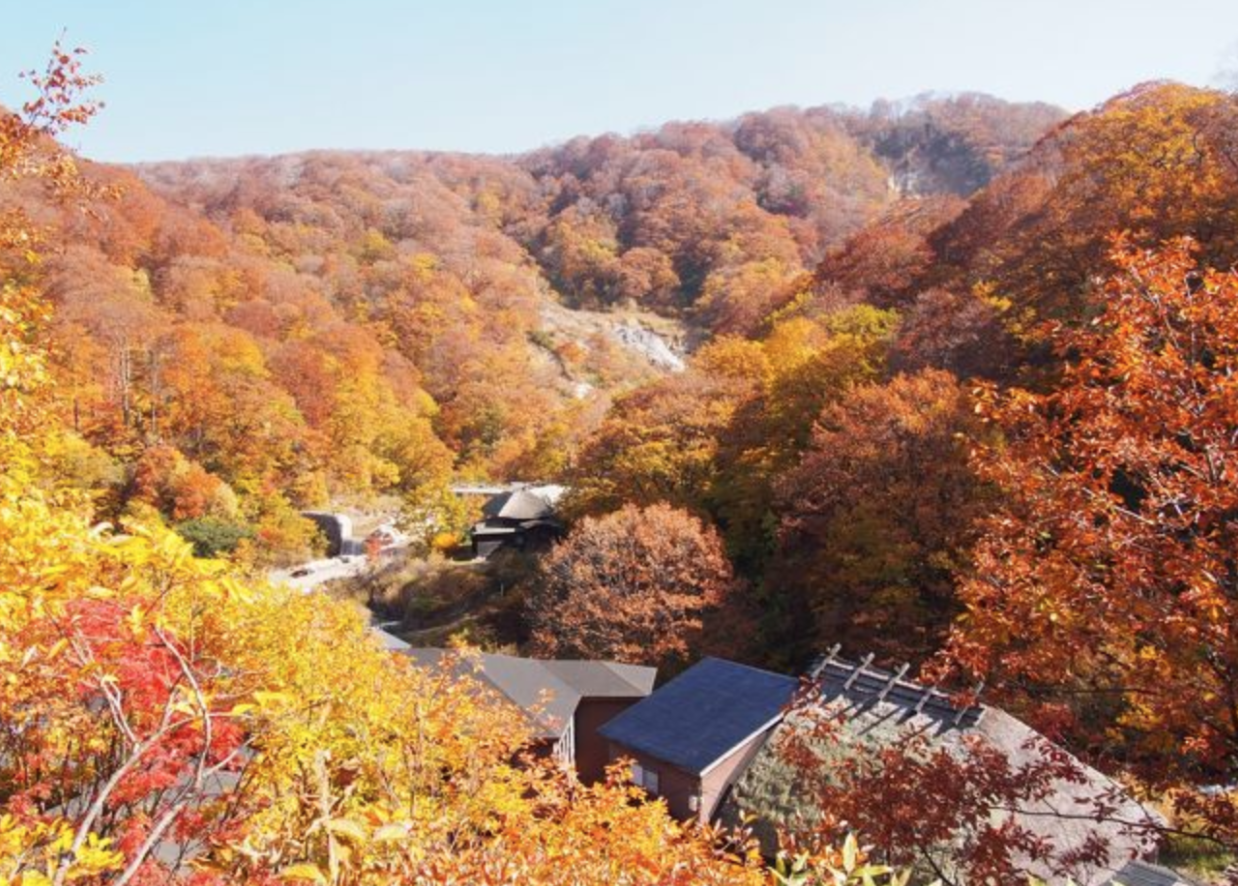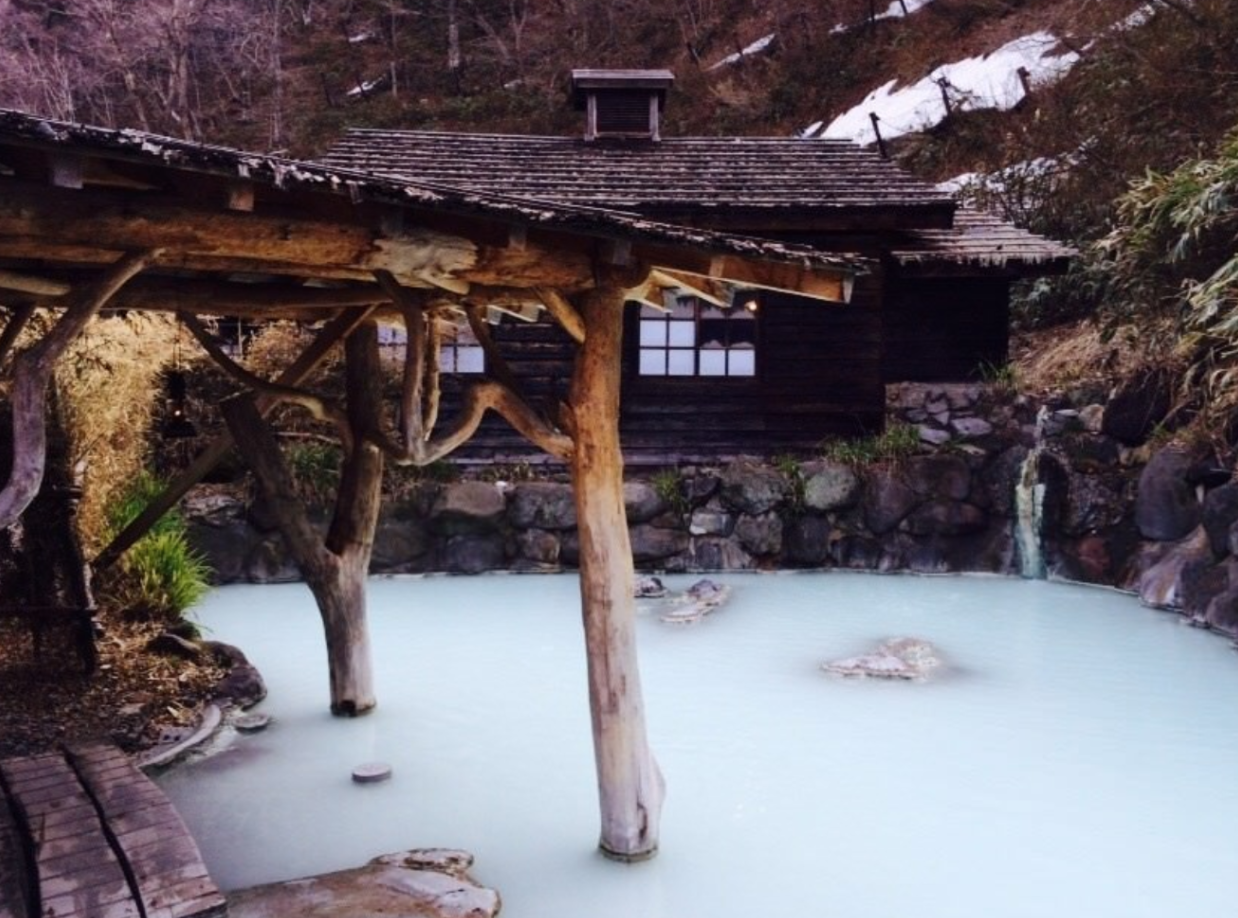 Very therapeutic.
Ureshino
Touted as one of Japan's three best hot springs, Saga prefecture's Ureshino is known for its skin care benefits, such as softening the skin through its alkaline spring water that heals dried and hardened skin.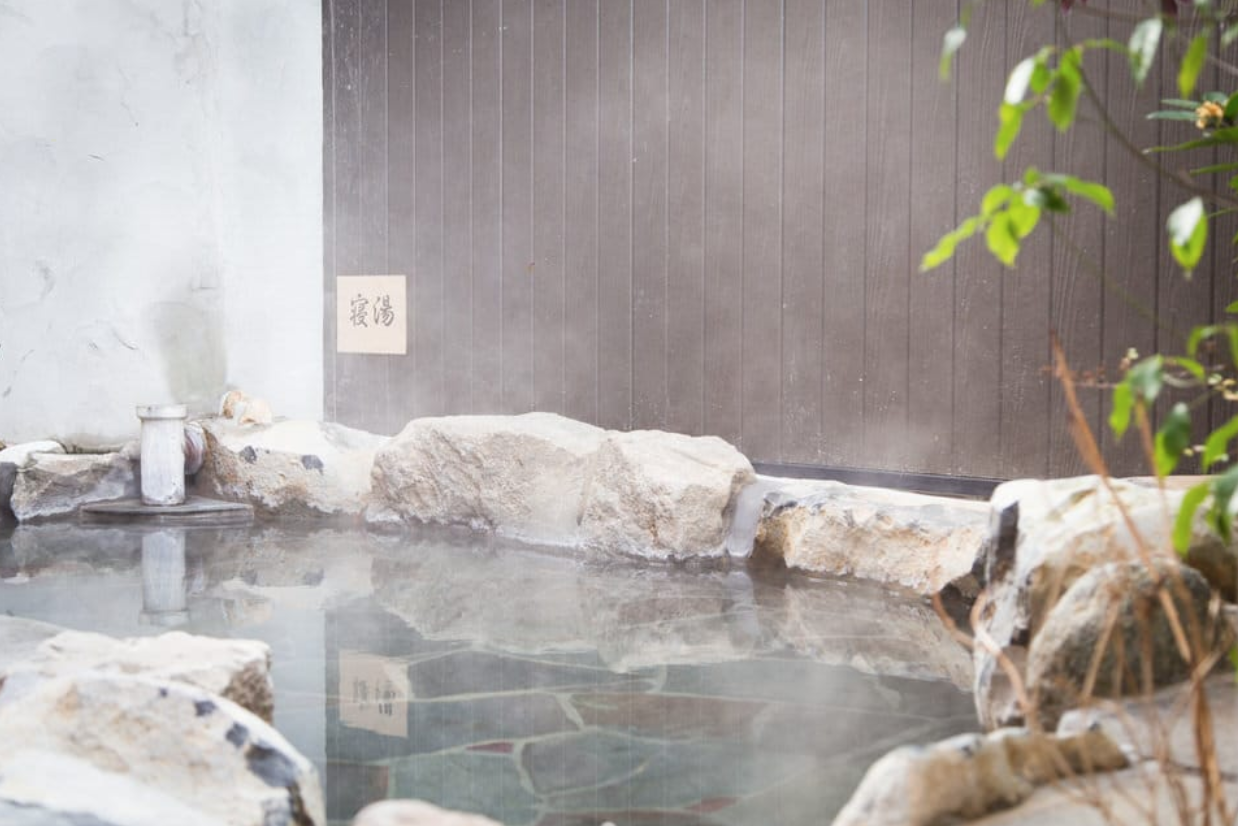 The place is known for its onsen yudofu (hot spring tofu) as well -- a local specialty that boils tofu with spring water, giving the dish its rich taste and butter-like smooth texture.
Hot spring water also has its own health properties, such as improving one's gut health.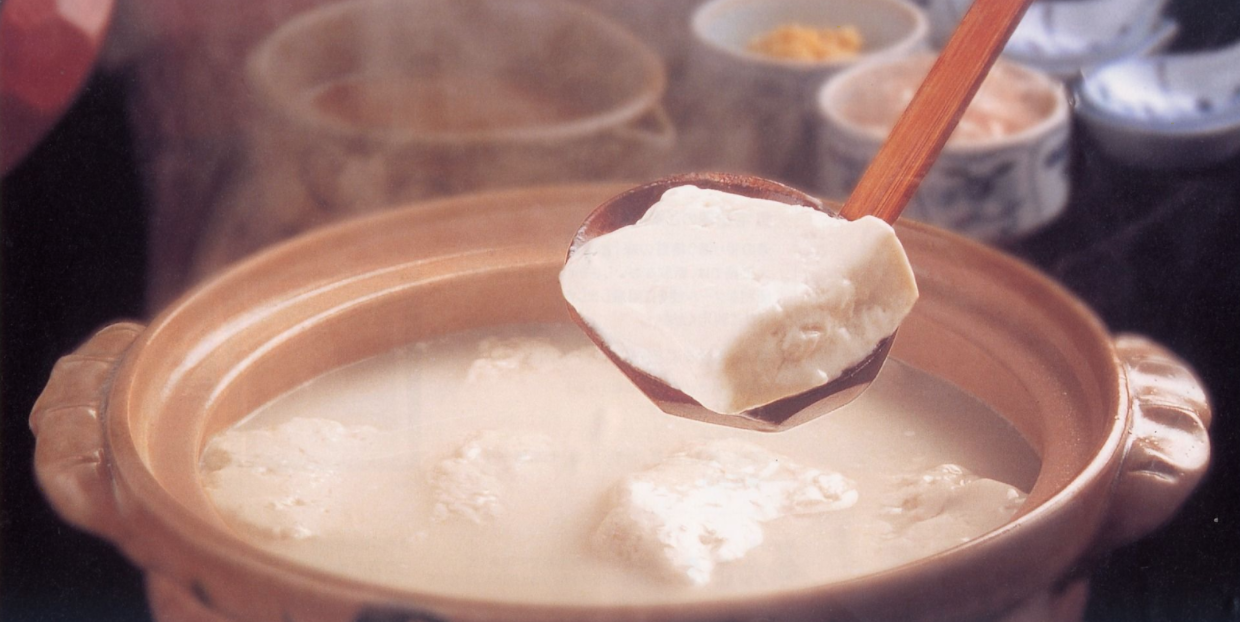 If you'll like something sweet, the local town boasts of several tofu desserts too, like parfait with tofu dumplings and soymilk soft-serve ice cream.
The desserts are also made less sweet for sweet tooths who are health-conscious.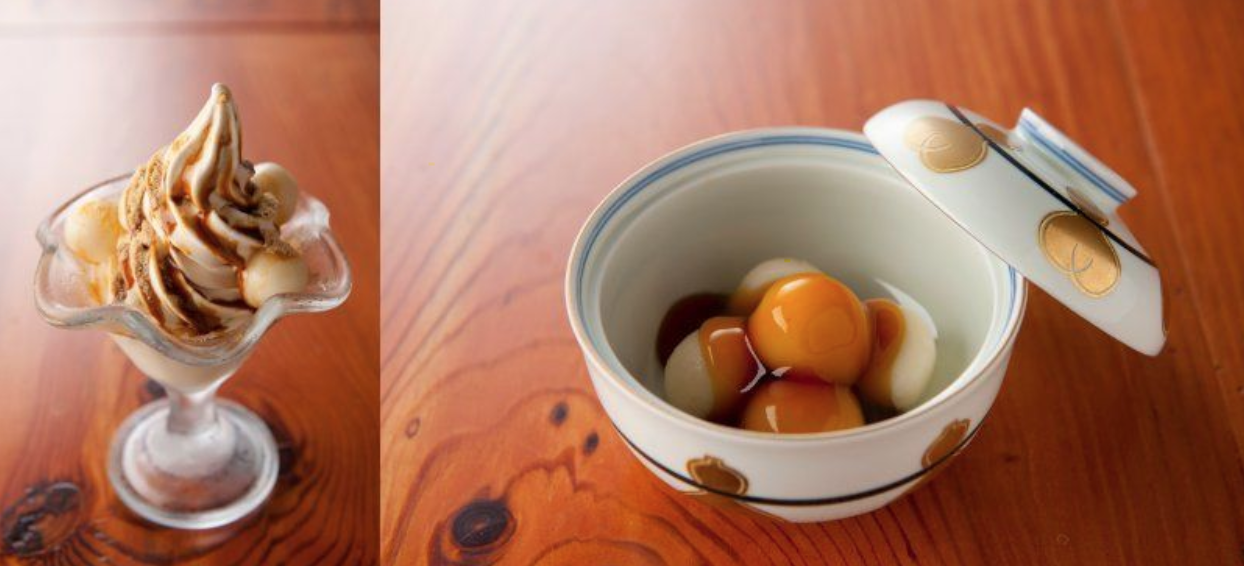 Food that looks like art
Indulging in kaiseki, a beautifully and artistically arranged multi-course Japanese meal that makes use of seasonal, local ingredients, can be an enjoyable experience as well.
Akin to fine dining, rather than simply gorging on the food immediately after it is served, you take time to appreciate the effort put into making the food that's placed before you.
In modern terms, you're engaging in some mindful eating by being aware of what you're eating at the moment.
Ingredients are also obtained at their peak freshness -- a huge part of the art of kaiseki -- and each dining experience is divided into several courses.
Each meal typically starts with appetisers, followed by sashimi and cooked dishes, and finally, dessert, with optional palate cleansers in between.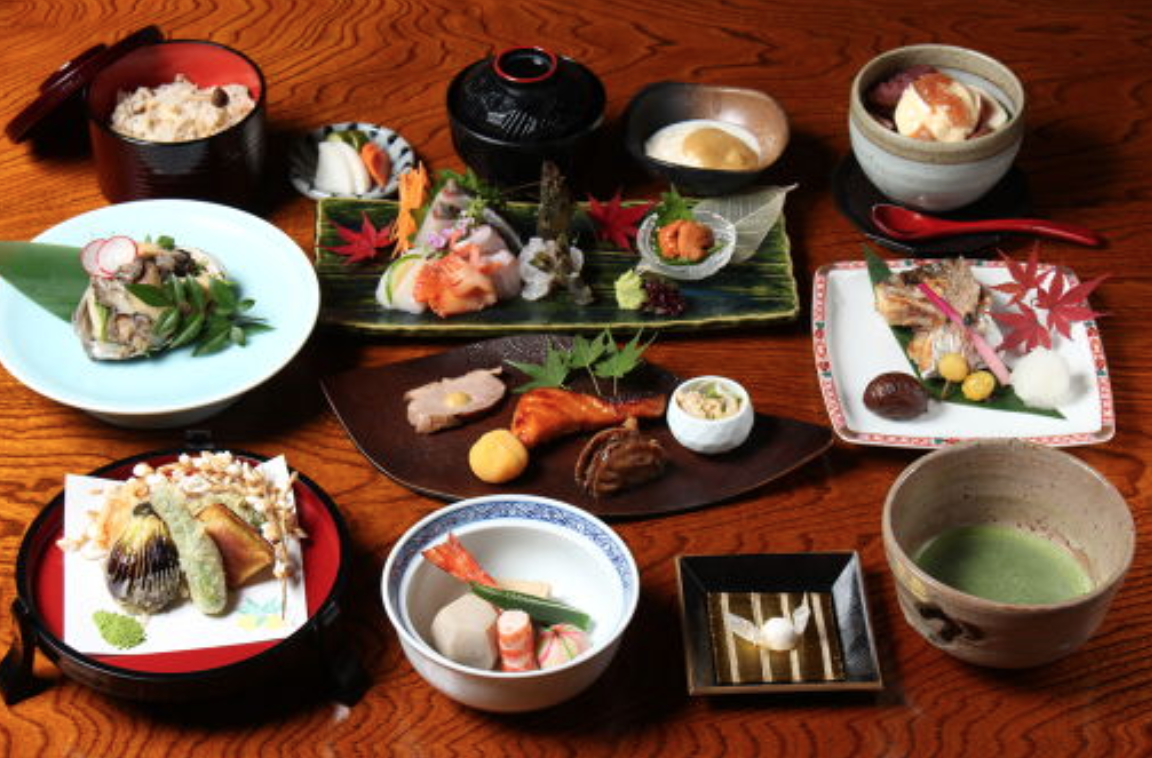 Needless to say, kaiseki ryori makes for an extremely healthy meal that even the most picky eater who detests anything remotely green would love.
And if you like an even more Japanese experience, you can dress up in Yukata and stroll around town.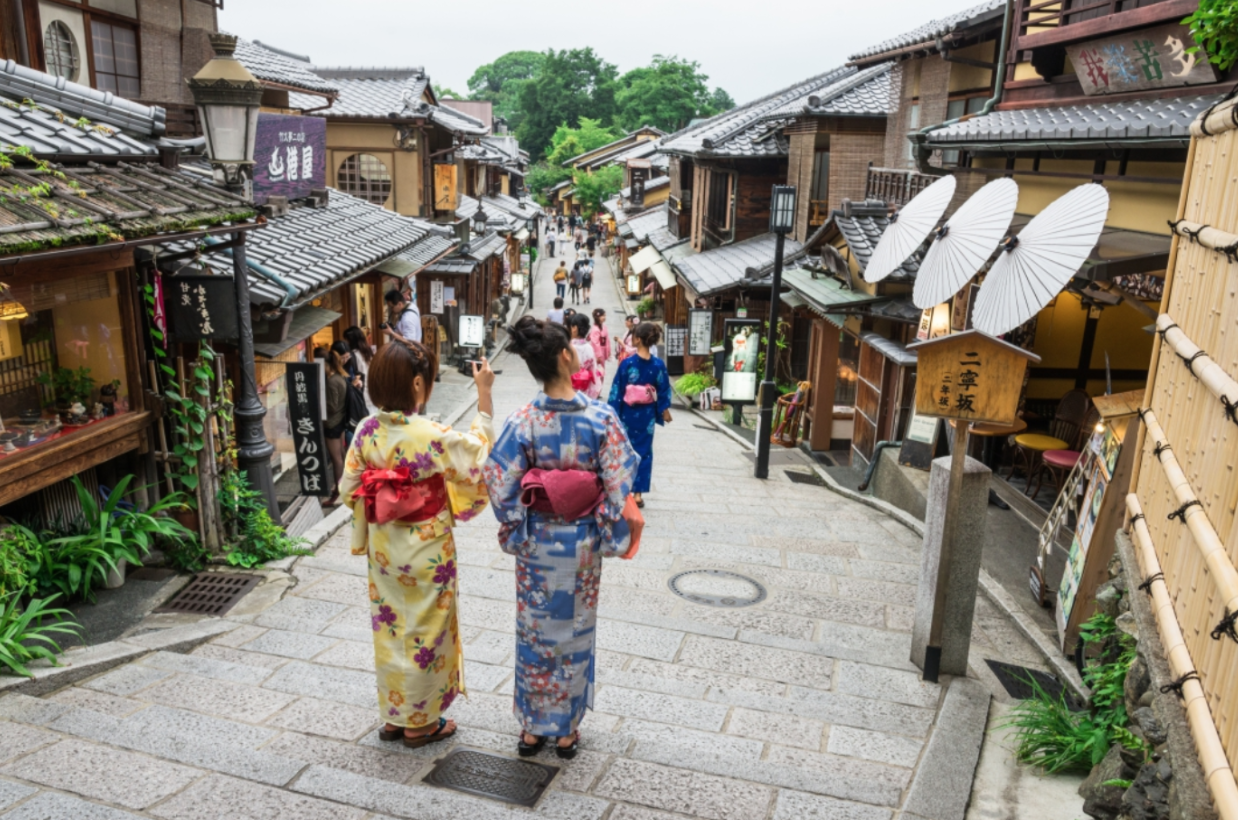 Sweet treats without the guilt
Presentation when it comes to food is extremely important in Japan.
So it wouldn't be hard for you to find something that's instagrammable.
But what if the food you're having is actually healthy and good for you?
That's a great way to take care of your body as well even when you're overseas.
While traditional Japanese food is already pretty healthy, you can try some desserts made from local ingredients, not just sugar.
Green tea
For instance, there are plenty of desserts made from matcha (green tea), which is a high quality green tea made from the young leaves of the Camellia sinensis plant.
From green tea parfaits to pancakes, to the actual green tea paired with wagashi (Japanese sweets) eaten during a tea ceremony, there is a matcha variety for everyone.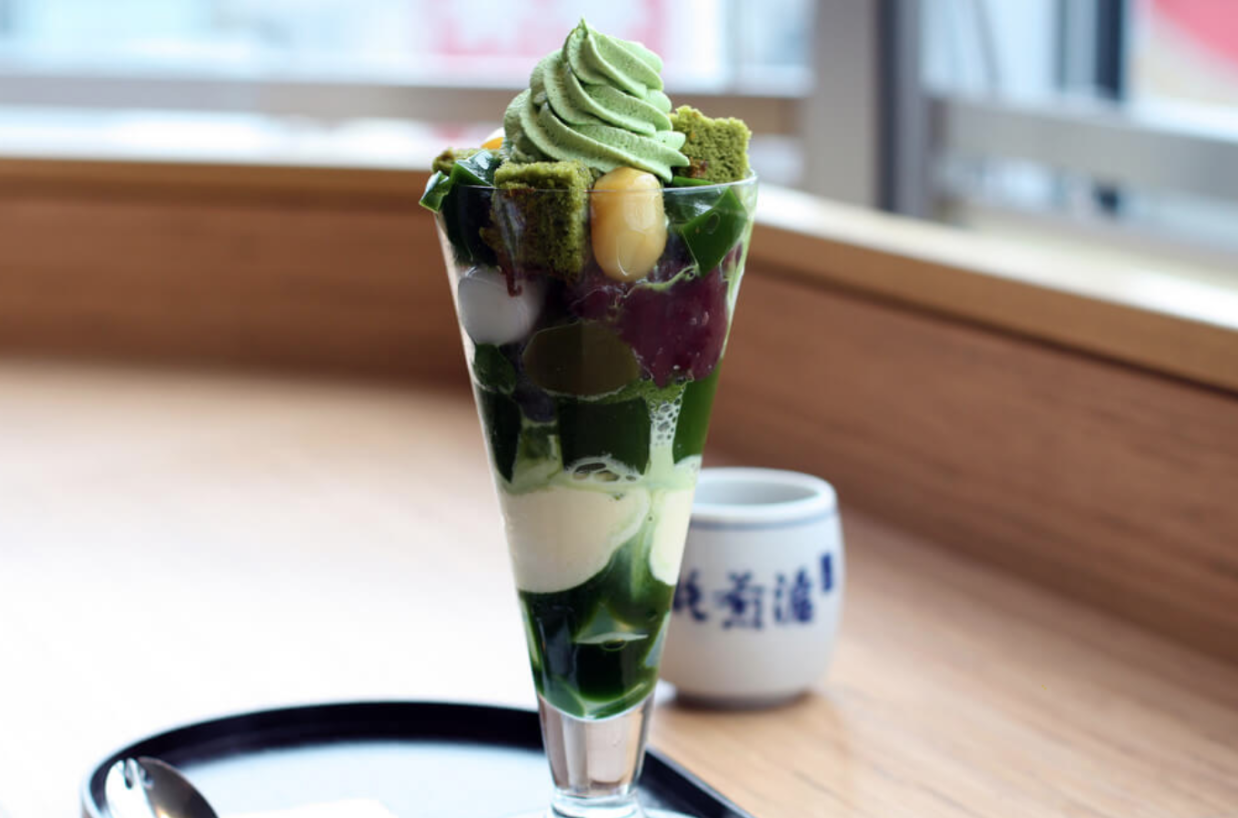 To be taken together with the green tea, wagashi, or handmade Japanese sweets, are picked specially by the host and tea master for the tea ceremony, along with other aspects of the room, like the flowers, the pottery and the art.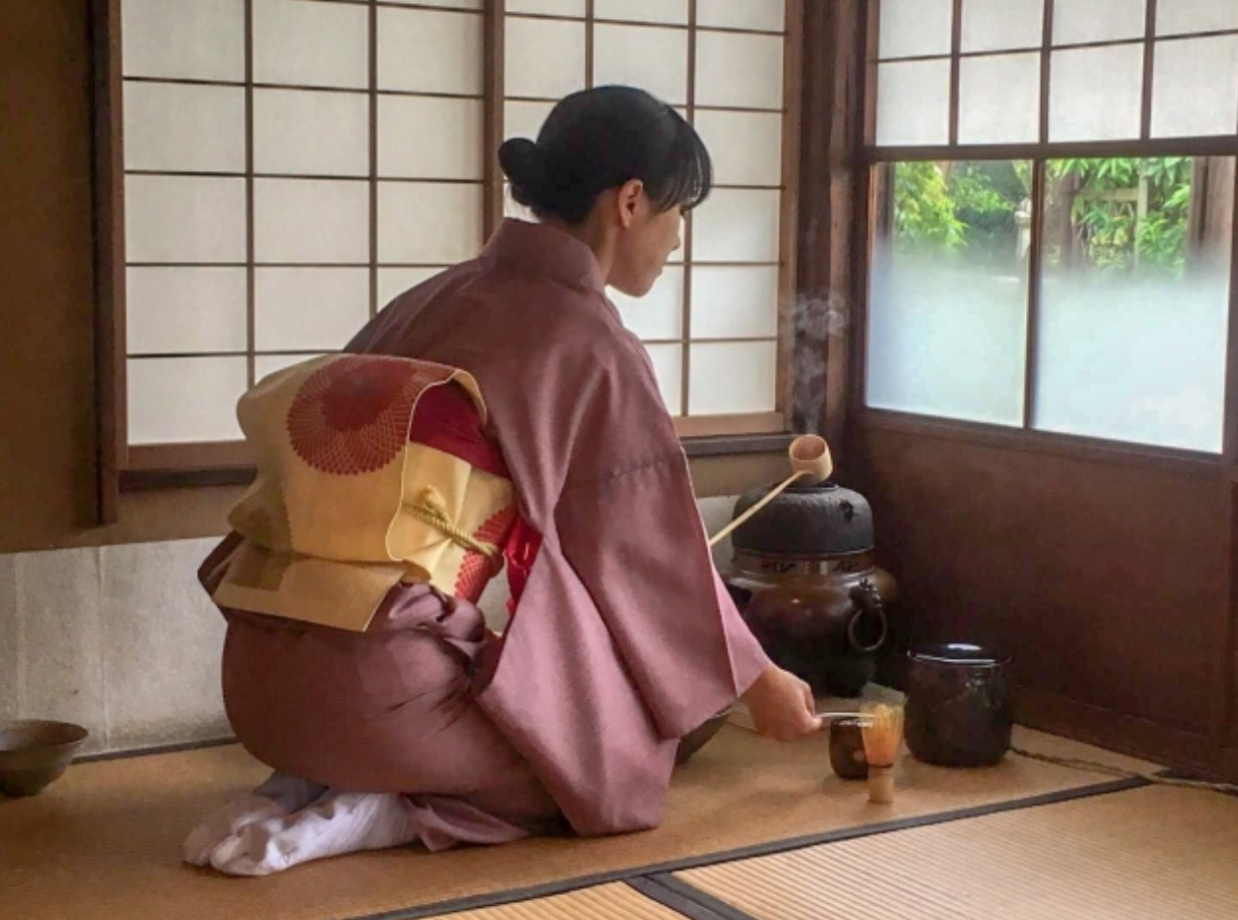 The sweetness of the Japanese confectionery balances out the bitterness of the matcha -- a metaphor for life itself which can be both bitter and sweet.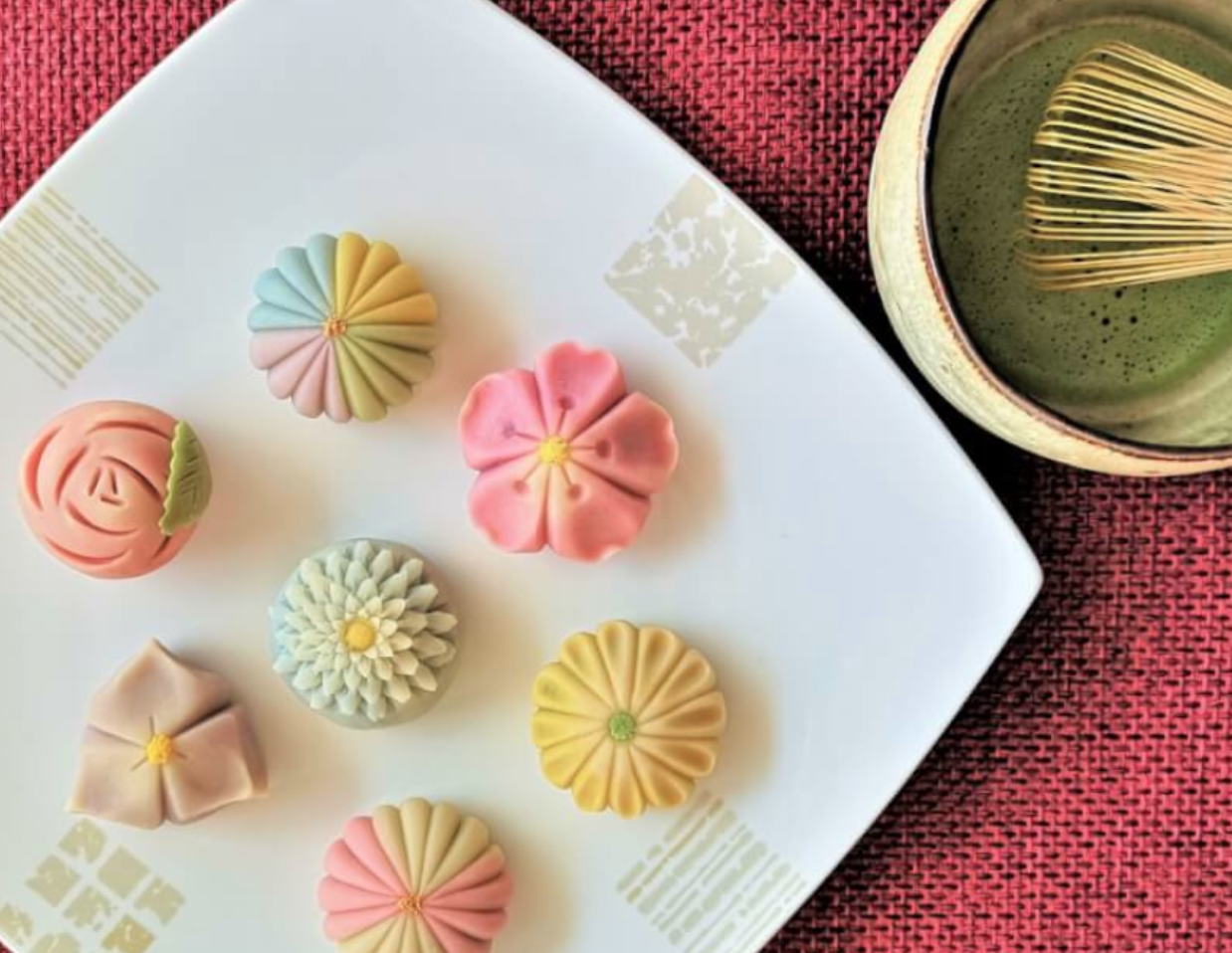 The Japanese tea ceremony itself, called sado, which means the "way of tea", is also an ode to harmony.
In this case, the harmony here refers to the harmony between the tea, art, nature, organic materials, and people.
An intricately choreographed session between guests and the host, sado calls on participants to quiet their hearts, live in the moment and focus on the profound beauty surrounding them, which is something that escapes most of us these days.
Matcha itself is said to be full of health benefits too.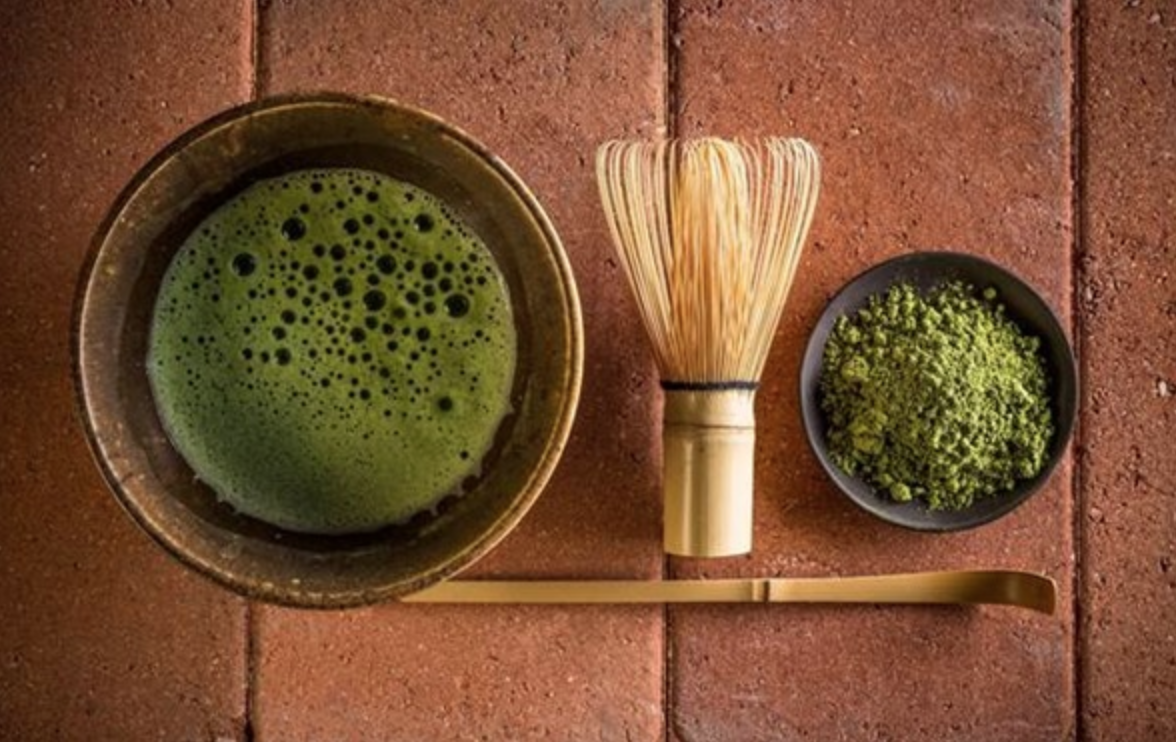 Rich in antioxidants, it helps to reduce cell damage and prevent chronic disease, like cancer and heart disease.
For those who are weight-conscious, it even encourages weight loss.
Koji (fermented) food
Koji is a type of mold used in ingredients that define Japanese food, such as sake, mirin, soy sauce and miso.
Not only do they give an umami flavour, fermented foods are said to aid in digestion and boosts the immune system.
With "enzyme diets" gaining popularity, you can find restaurants across Japan serving dishes or even entire courses prepared with koji.
Koji is also used to make amazake, a milky-looking, sweet nonalcoholic beverage that is served hot. It is also a traditional staple during the annual Hina Matsuri (Girls' Festival) on March 3.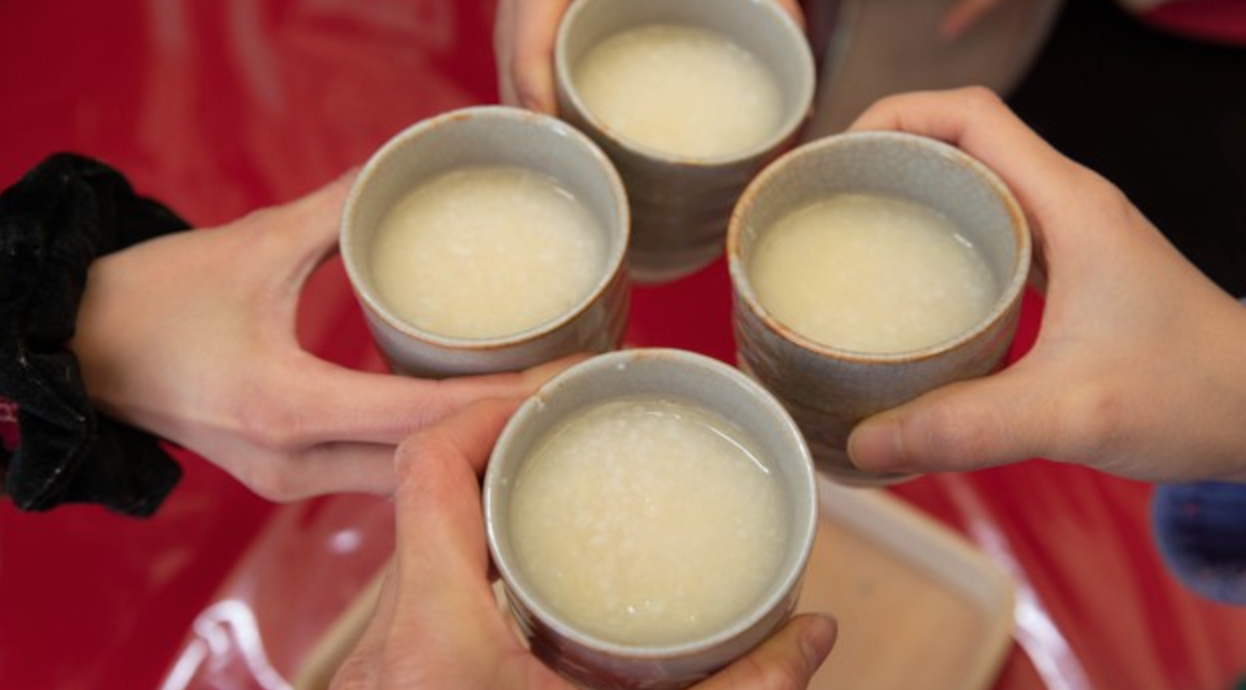 While the beverage used to only be limited to shrines, traditional festivals and specialty stores, you can now get it at regular supermarkets and department store food halls.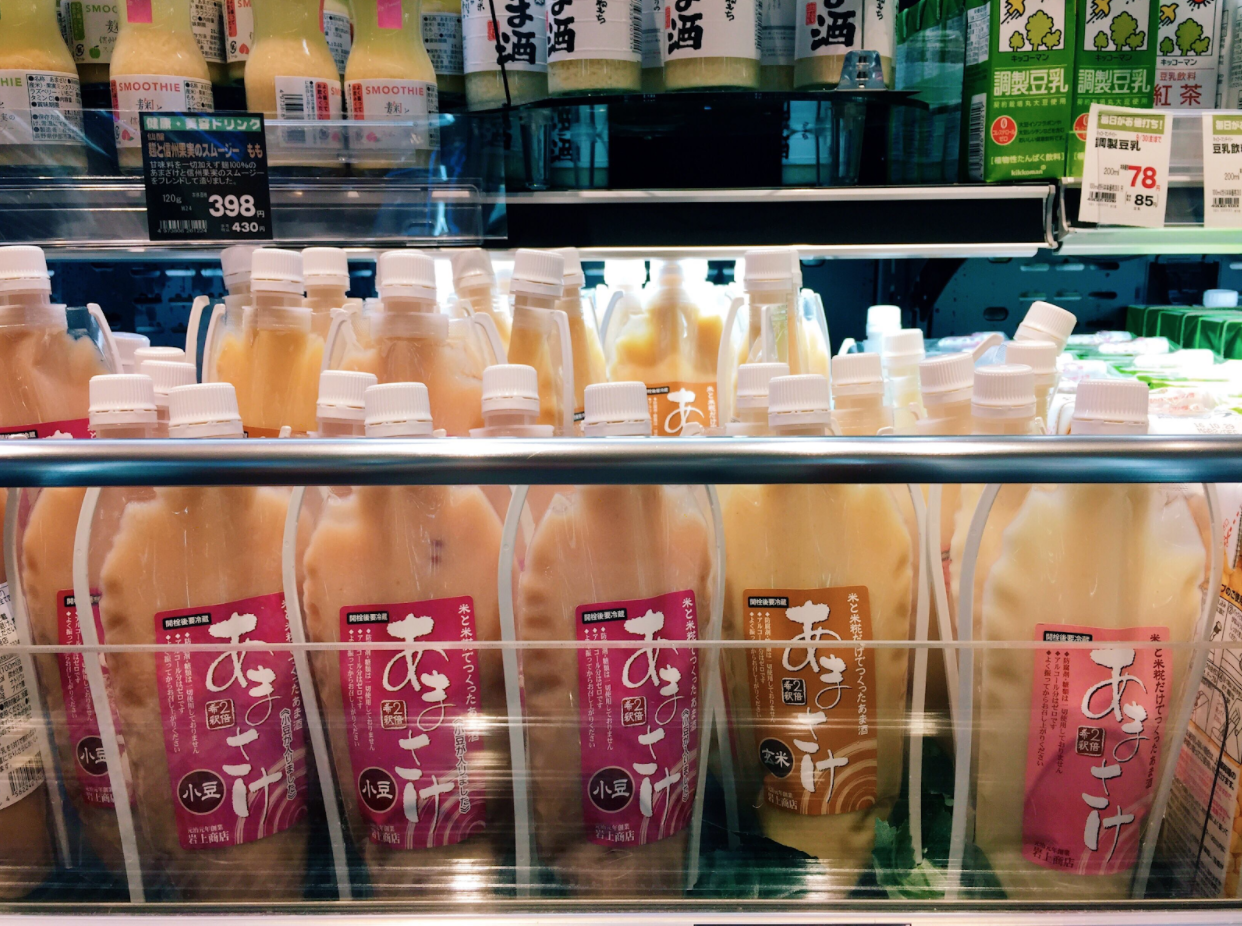 Eating fruits fresh off their stems
If you prefer fresh fruits, you can visit farms that allow you to pluck the fruits yourselves and eat them on the spot.
Strawberry lovers can visit farms where they allow you to stuff yourself with as many strawberries as you want (for a limited time of course).
There are several just outside of Tokyo, so you can add them to your itinerary as a day trip.
Yoshimura Strawberry Park is one such farm that is accessible from Tokyo within two hours.
You can try all six different varieties of strawberries, including the famous Tochiotome and Skyberry varieties that are Japanese strains.
Prefer other fruits to strawberries, or just want to try something else?
You can go for cherries in Yamagata and apples in Aomori.
Yamagata Cherry Land and Kaminoyama Kanko Fruit Orchard

Apple Hill Sightseeing Apple Orchard (apple picking available from mid-September to early November)
Besides fruit picking, you can enjoy desserts made from fresh fruits as well.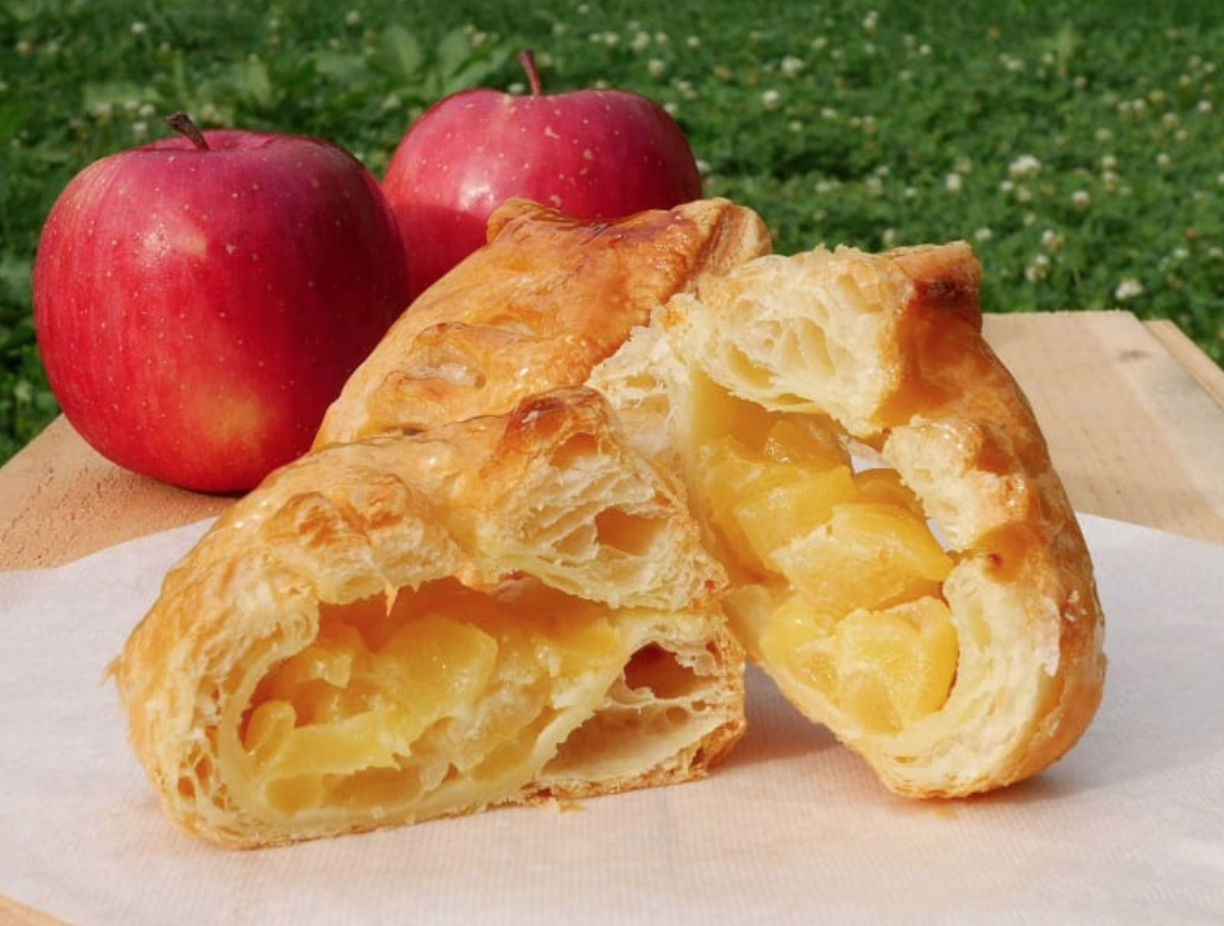 Harnessing the "mystical' energy at power spots
A lesser known part about Japan is perhaps their "power spots".
These places are believed by the Japanese to have some sort of "mystical" energy that gives visitors "positive" or "healing" energy, which can help to cleanse and refresh their minds.
Visiting power spots is believed to bless visitors with what they wish for.
For instance, in the case of en-musubi shrines, they are regarded as a potent place for those praying for new, or stronger relationships.
The omamori, or amulets, that these shrines offer, are also a nice little keepsake that visitors can bring home for some extra luck and protection.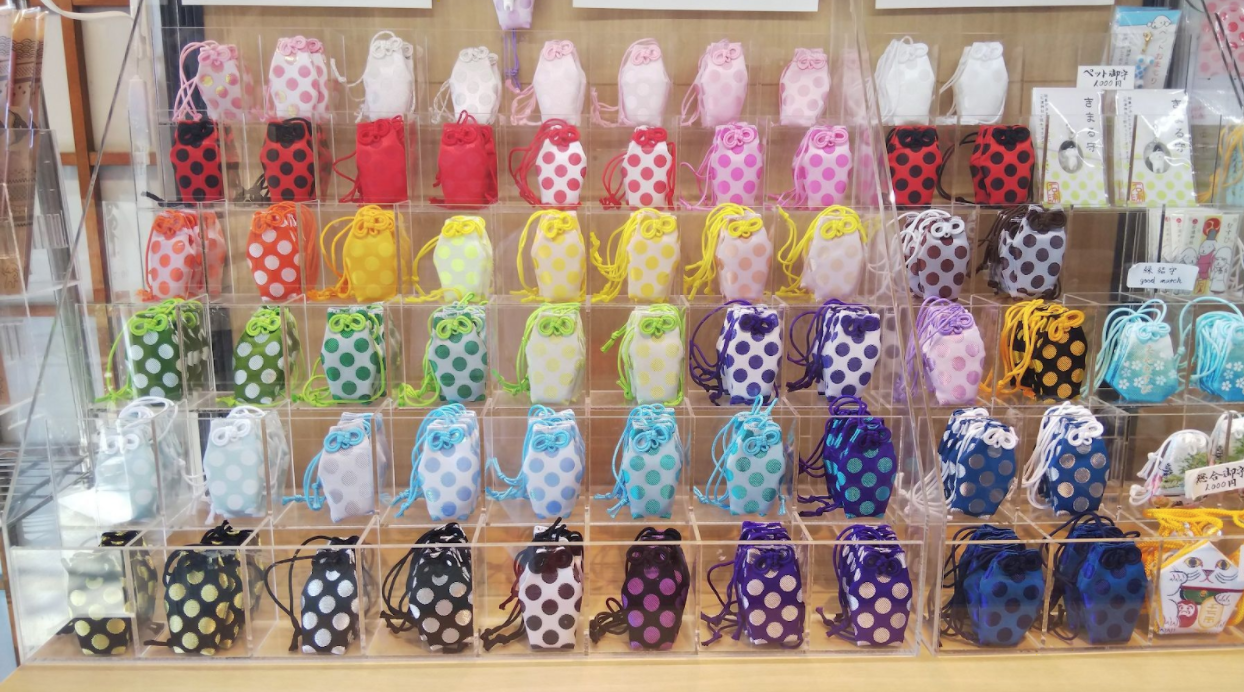 Here are some examples of power spots in Japan:
Izumo Taisha
Said to be "the power spot among power spots", Izumo Taisha in Shimane prefecture is a key part of Japanese lore and history.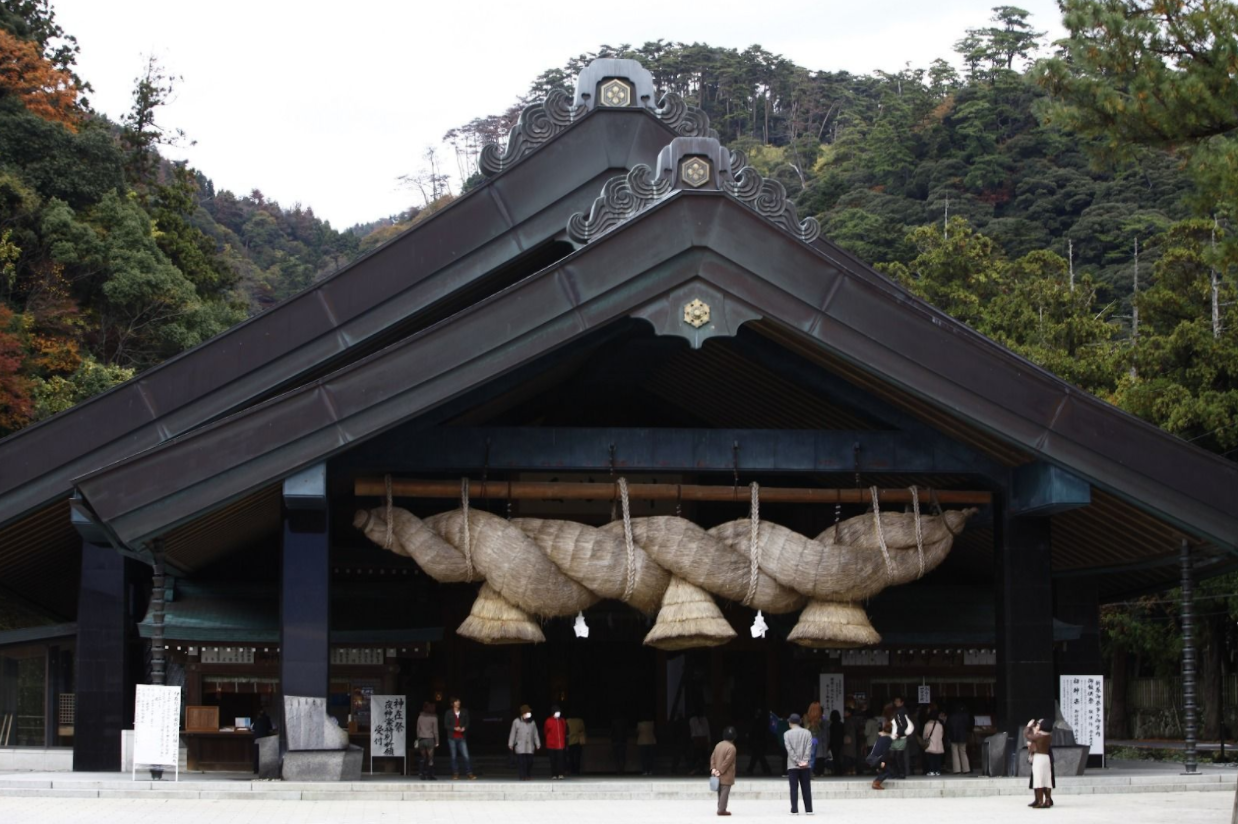 The main deity enshrined here is Okuninushi no Mikoto, a god that legends say created the land that makes up Japan today.
He is also worshipped as a deity of fate, which is why visitors pray to him for some special or fateful meetings.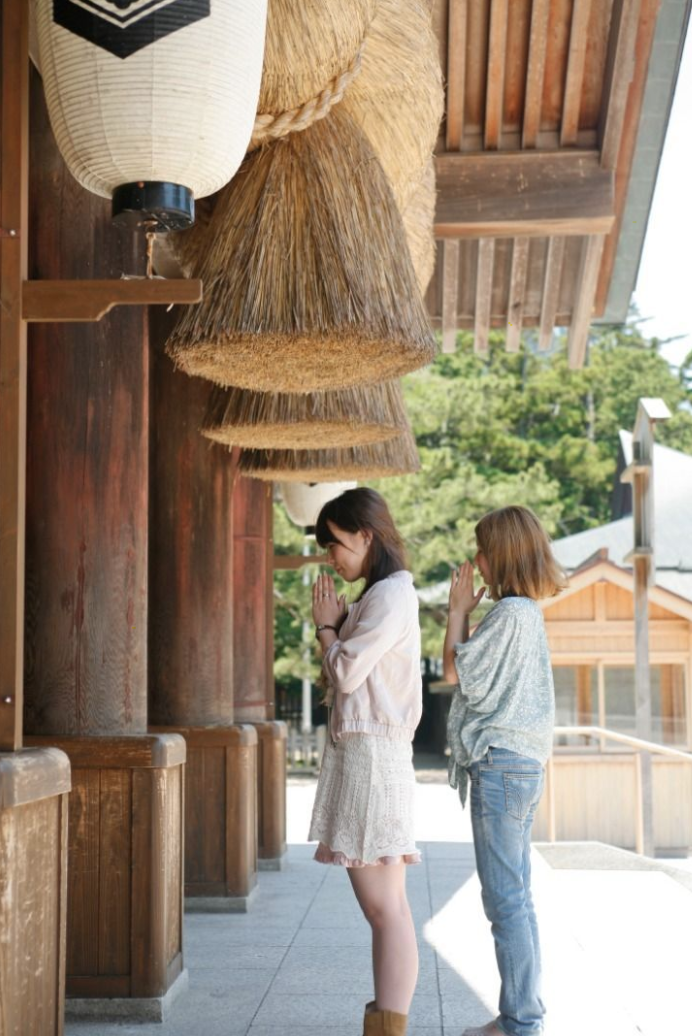 Kawagoe Hikawa Jinja
Located about an hour away from Tokyo by train, Kawagoe Hikawa shrine was built almost 1,500 years ago, and houses five different deities.
The deities include two couples and one of their children, which explains why the shrine is popular among those who desire blessings in the romance department.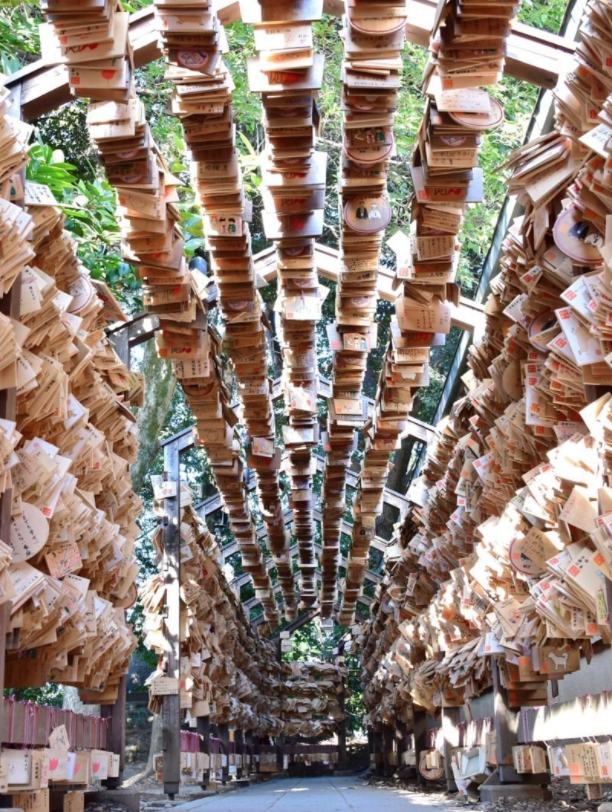 The shrine also offers a rather quaint memorabilia -- red pencils that symbolise the distance between you and the person you are "destined" to be with.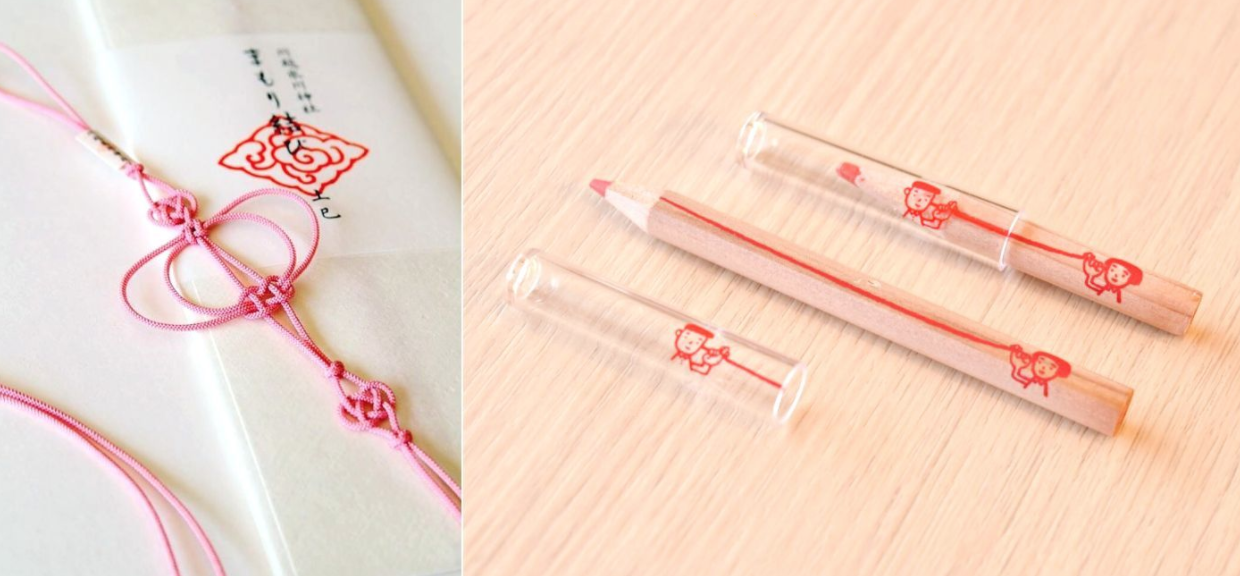 The more you use the pencil, the shorter the distance would become.
Cute.
Nature has its way of healing us
Nature-deprived, urban Singaporeans, might also want to consider extending their stay in the natural part of Japan.
After all, it's not every day that we get to be away from the crowded, city life.
Besides being extremely instagrammable, immersing yourself in the sights and sounds of nature can definitely take away any stress or worry.
Lake Tazawa in Akita prefecture: The deepest lake in Japan at 423.4 metres.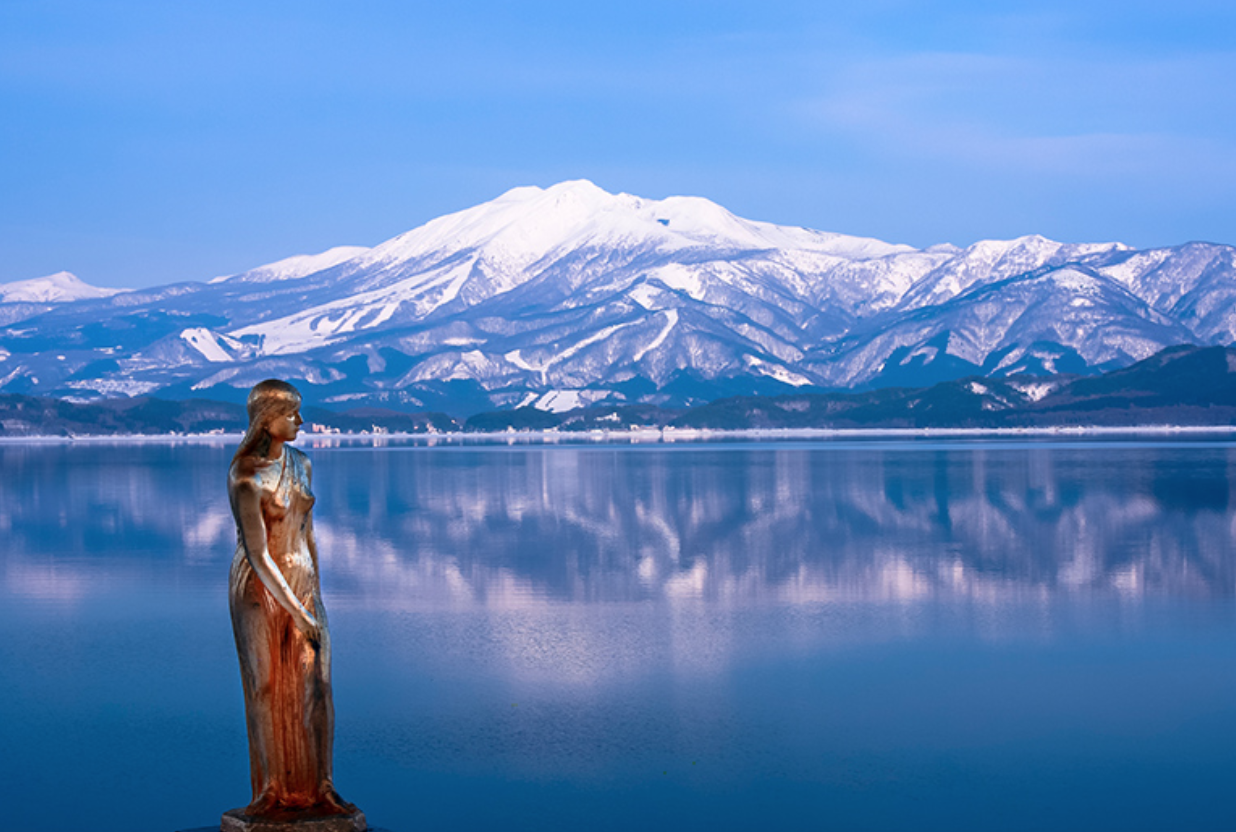 Train your eyes on flower fields that stretch into the horizon, such as Saika no sato (Sasaki farm), Shikisai no Oka and Himawari no sato (sunflower garden) in Hokkaido, as well as the blue windflowers at Hitachi Seaside Park in Ibaraki.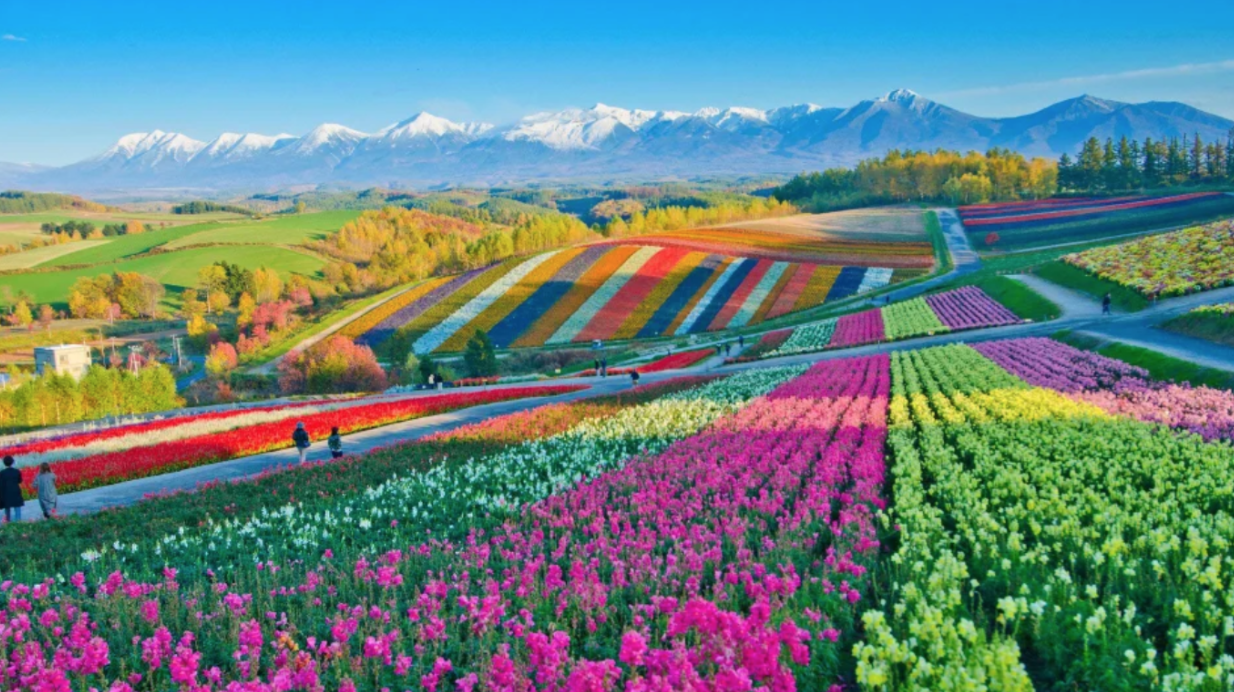 Oirase Gorge: a picturesque spot that stretches for 14 km, and includes expansive woods, numerous waterfalls, and mountain streams.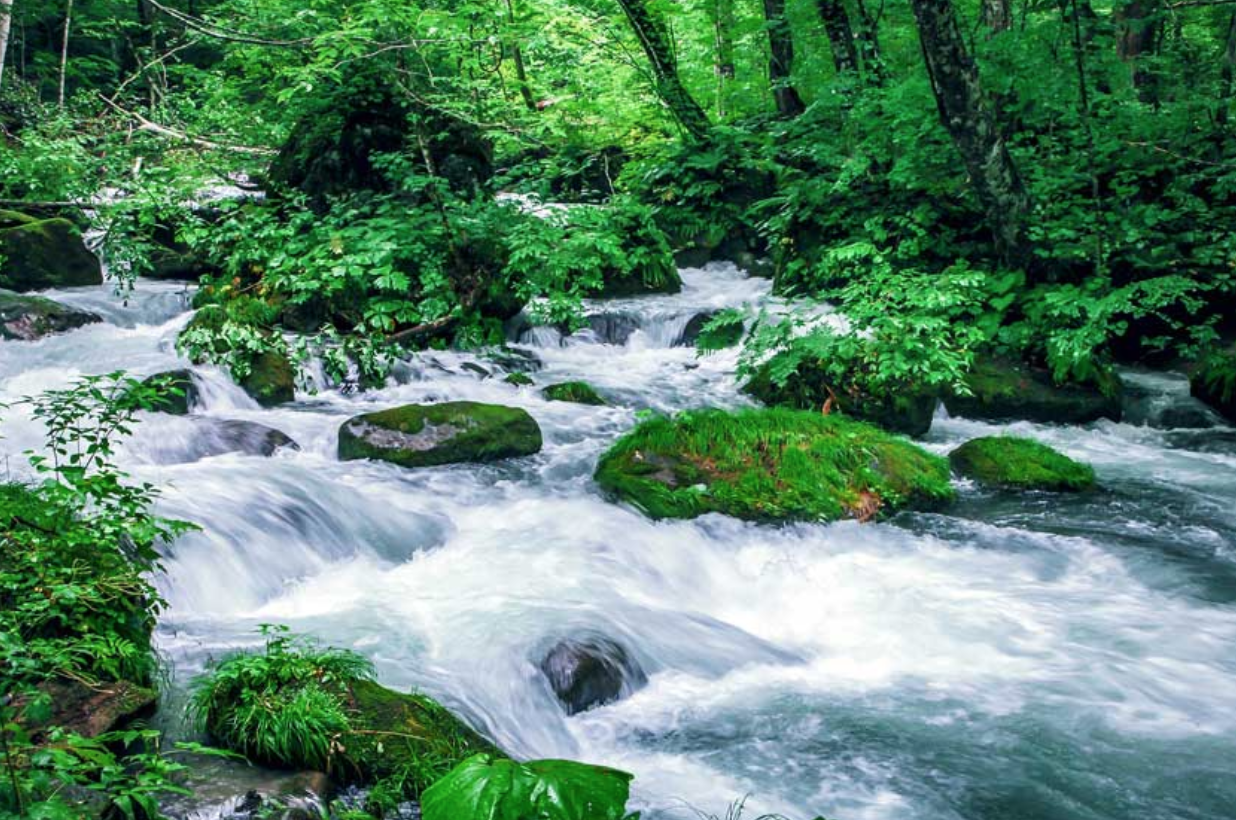 Mount Zao: known for its hot springs, ski resorts and hiking trails.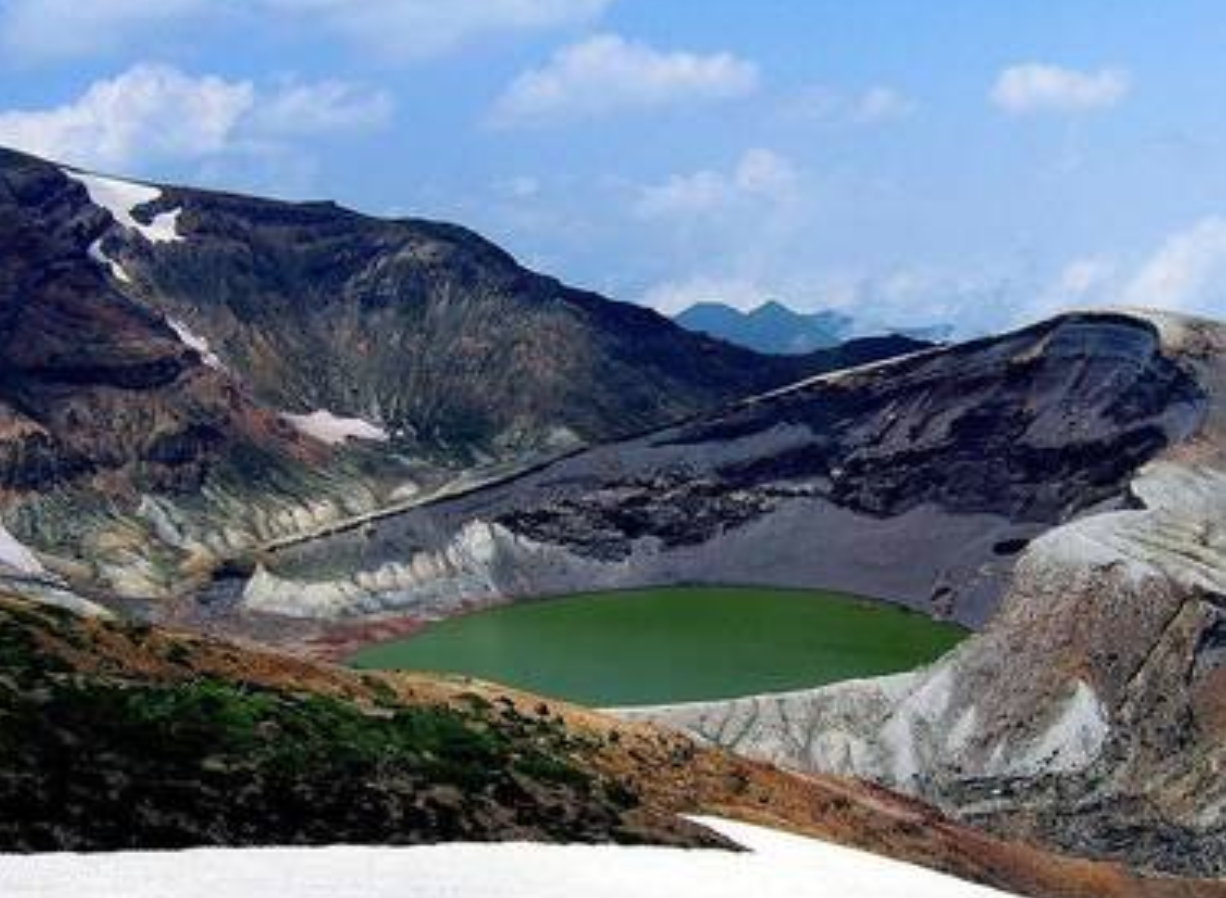 Kamikochi: A forested national park in the Japanese Alps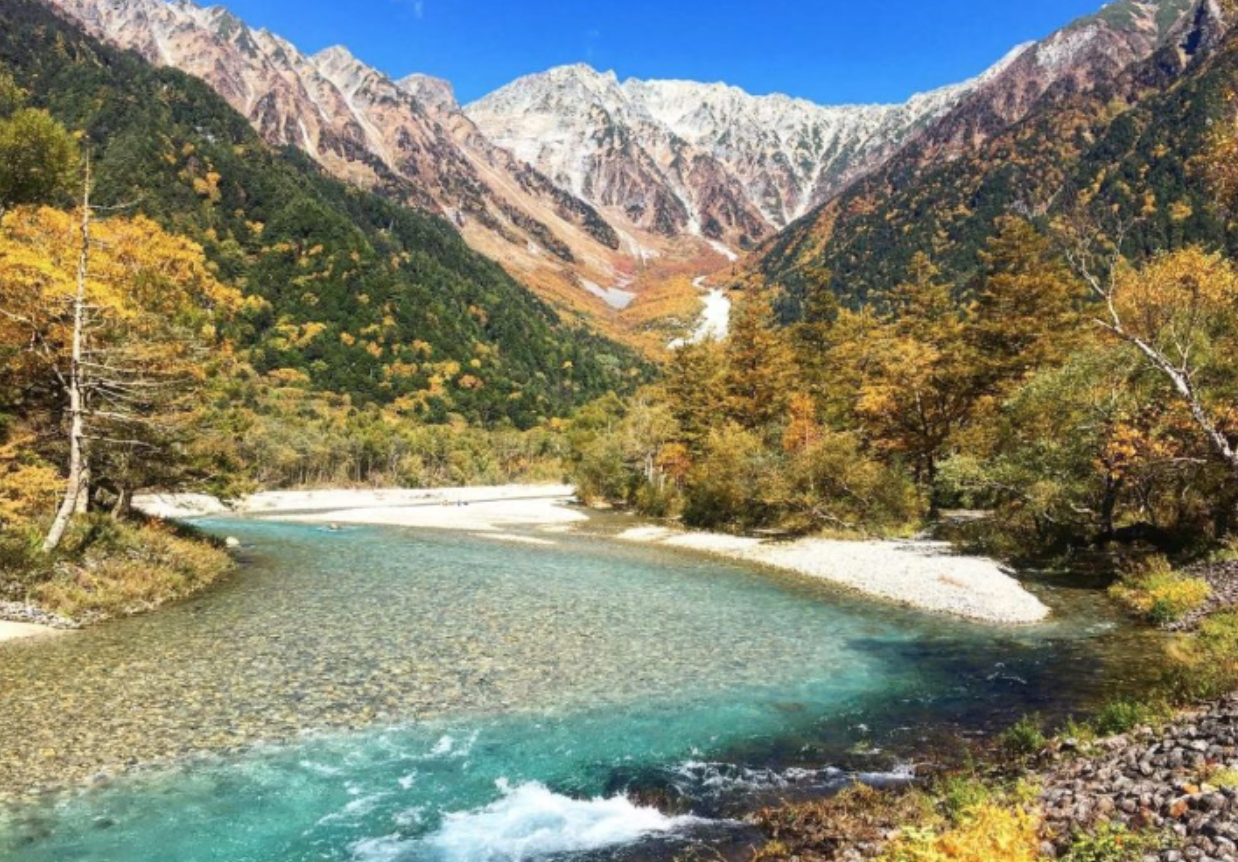 Making use of what nature has to offer
Japan is home to a number of trusted skincare brands.
Some centuries-old beauty tips that the Japanese use to take care of themselves include consuming foods like seaweed and fermented foods, and of course, drinking green tea.
Local skincare brands make use of natural ingredients found in the country to harness their benefits too.
Here are some examples:
Shiro
A Hokkaido-born cosmetic brand, it uses locally-sourced ingredients like sake kasu from a historic sake brewery in Hokkaido, and Gagome kombu (kelp) that is native to the northern prefecture.
Their best-selling product is the kombu serum that is said to have properties that retain moisture in the skin, and firm it.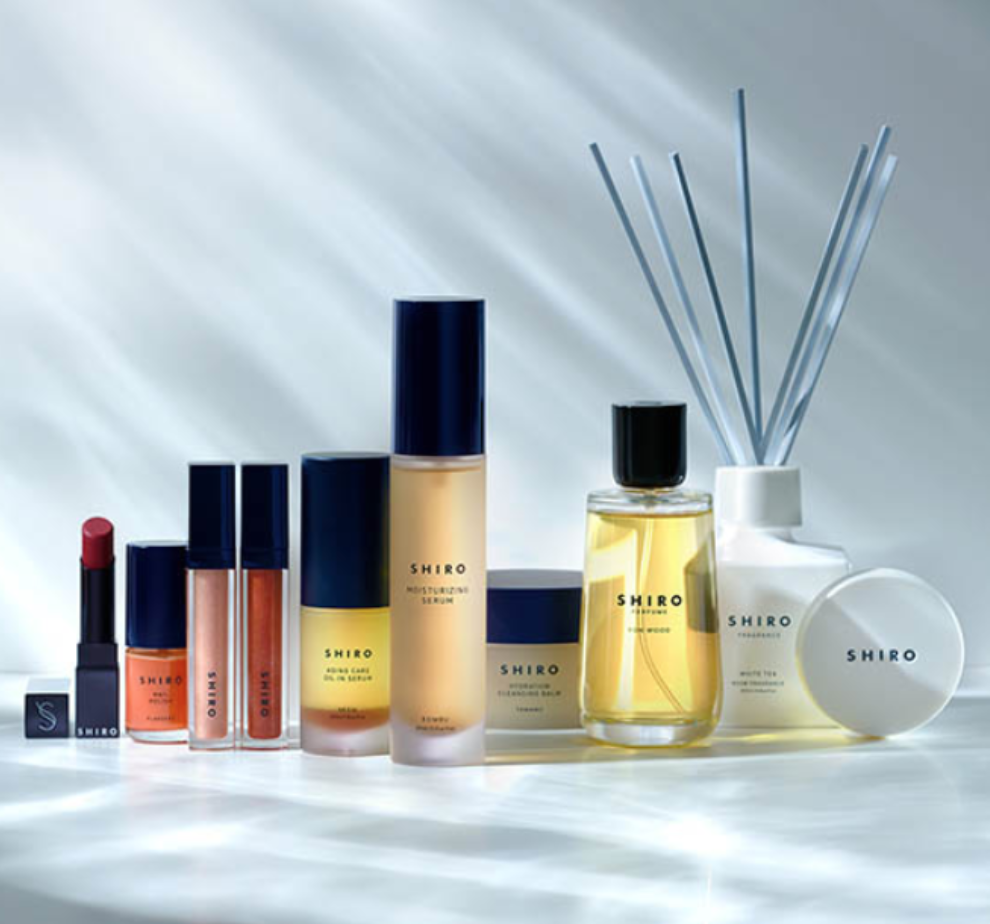 A local skincare brand that uses organic herbs like mallow, echinacea and yarrow cultivated in their farm in the foothills of Mount Fuji, their products contain plant essences with amino acids that moisturise the skin.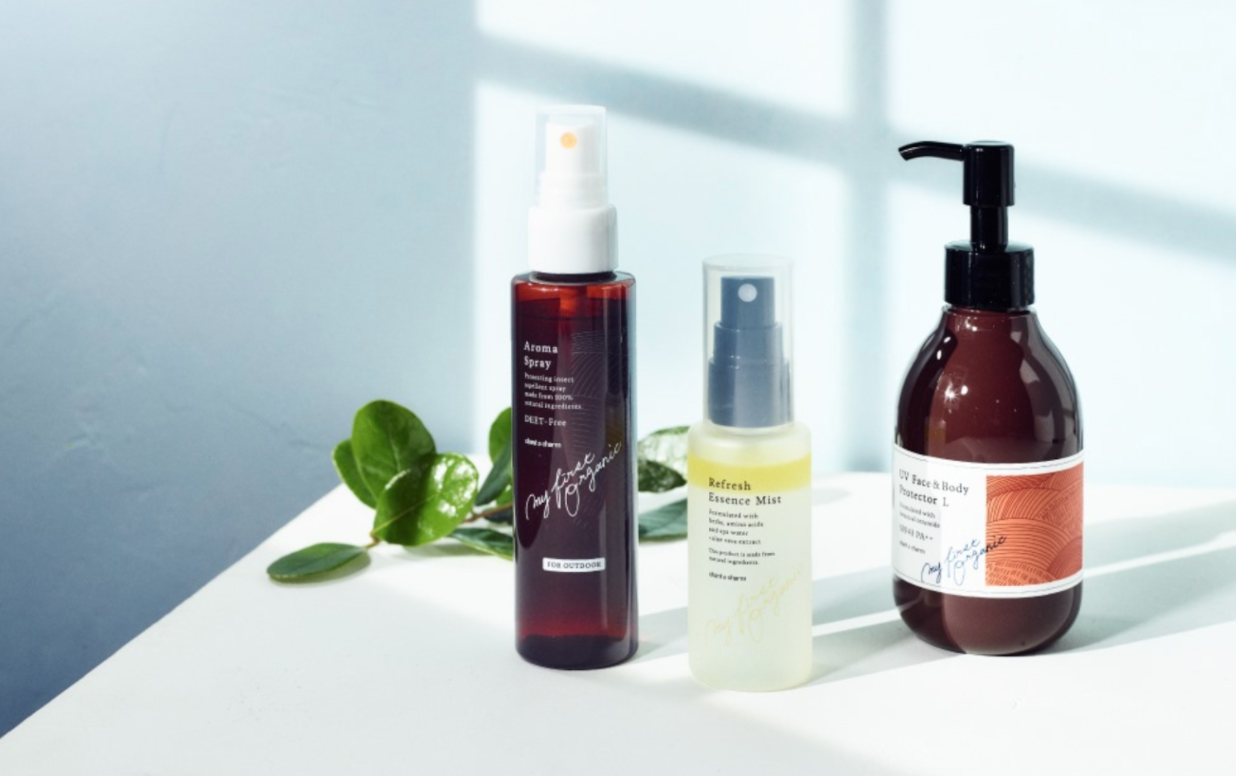 They make use of mineral-rich hot spring water from Japan's Northern Alps as well, making their lotions easily absorbable by the skin.
In addition, their organic formula is said to be suitable for those with sensitive skin.
Win round trip tickets to Japan
You can win a free trip to Japan by taking part in a photo contest.
The contest, part of the campaign of "Soak in Japan's essence, reveal your beauty", is held by the Singapore Office of Japan Tourism National Organization (JNTO), while JAPAN by Japan is the Office's community website that aims to connect with all Japan lovers.
Here are the prizes:
Grand Prize: A pair of round trip air tickets to Japan and a pair of JR East Pass (Tohoku Area)

Runners-up Prizes: Three Takashimaya vouchers worth S$100 each

Four Special Jury Prizes: Four pairs of JR East Pass (Tohoku Area)

Lucky Draw: 10 JAPAN RAIL CAFE vouchers worth S$20 each
To participate in the photo contest, simply follow these steps:
Sign up as a member on the JAPAN by Japan community website

Upload your favourite photo(s) of the time(s) you discovered the beauty of 'Kawaii' while in Japan onto your own Instagram page (remember to set your account to 'public')

In the comments section, tag your friends whom you want to visit Japan with

Add the hashtag #jbyjkawaii, as well as the location(s) where the photo(s) was/were taken.
For more information, you can head to the campaign site here.
Good luck!
This sponsored piece by Japan Tourism National Organization makes the writer wish she can drop everything to go explore the country.
Top image adapted Getty Images
If you like what you read, follow us on Facebook, Instagram, Twitter and Telegram to get the latest updates.