Singaporean actor and singer Aliff Aziz defended his pregnant wife, Bella Astillah, from repeatedly getting harassed by an Instagram user.
In an Instagram story on his account, Aliff posted a screenshot of the messages his wife had received.
The Instagram user had called Bella "fat like a pig" in Malay.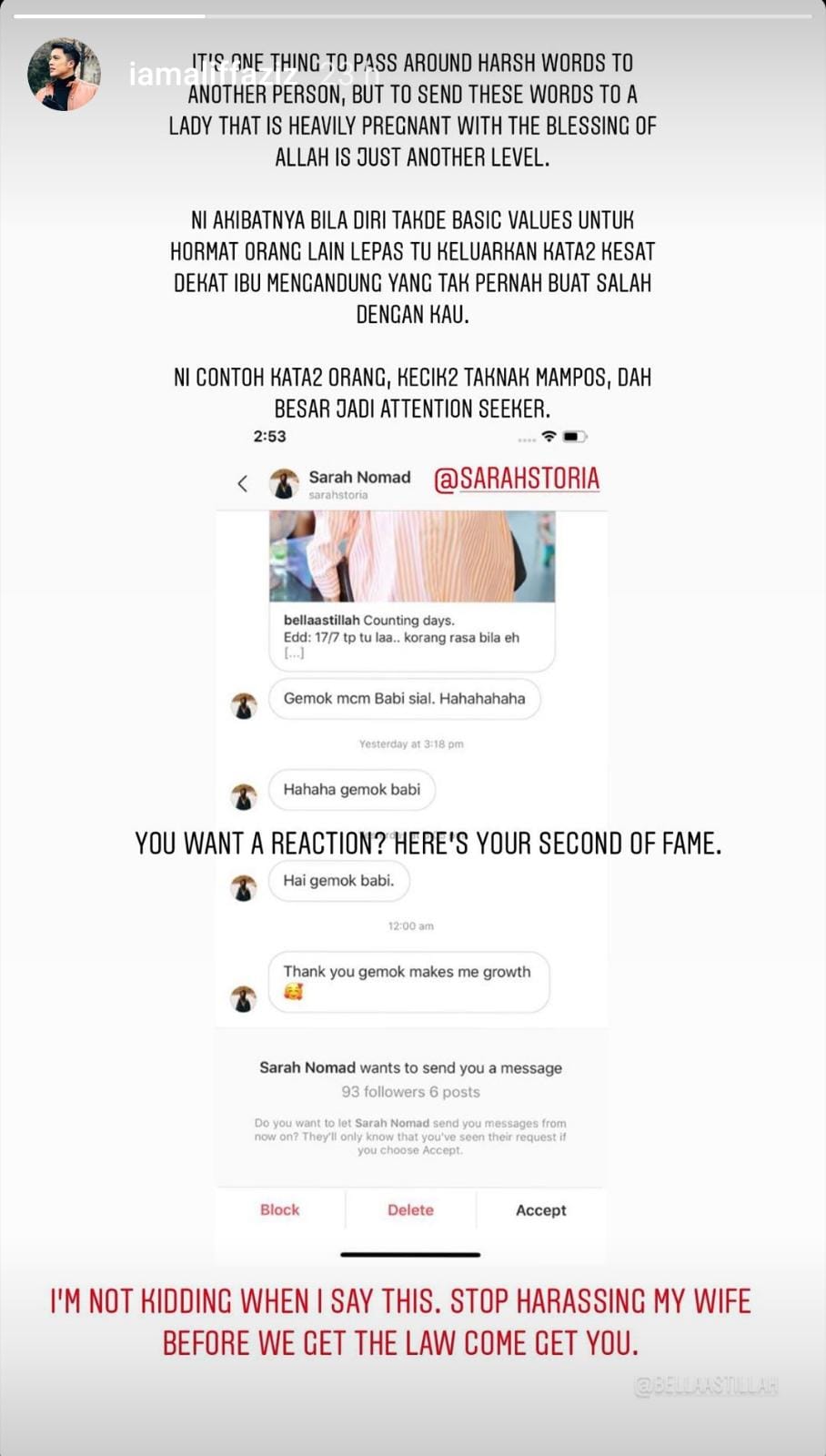 Threatened to make a report
Aliff wrote: "It's one thing to pass around harsh words to another person, but to send these words to a lady that is heavily pregnant with the blessing of Allah is just another level."
He also stated in Malay that the online bully has "no basic values of respect".
Whilst tagging the user, Aliff added:
"You want a reaction? Here's your second of fame.

I'm not kidding when I say this. Stop harassing my wife before we get the law come get you. (sic)"
Blocked the user from her account
Bella thanked her husband for defending her in a separate Instagram story on her account.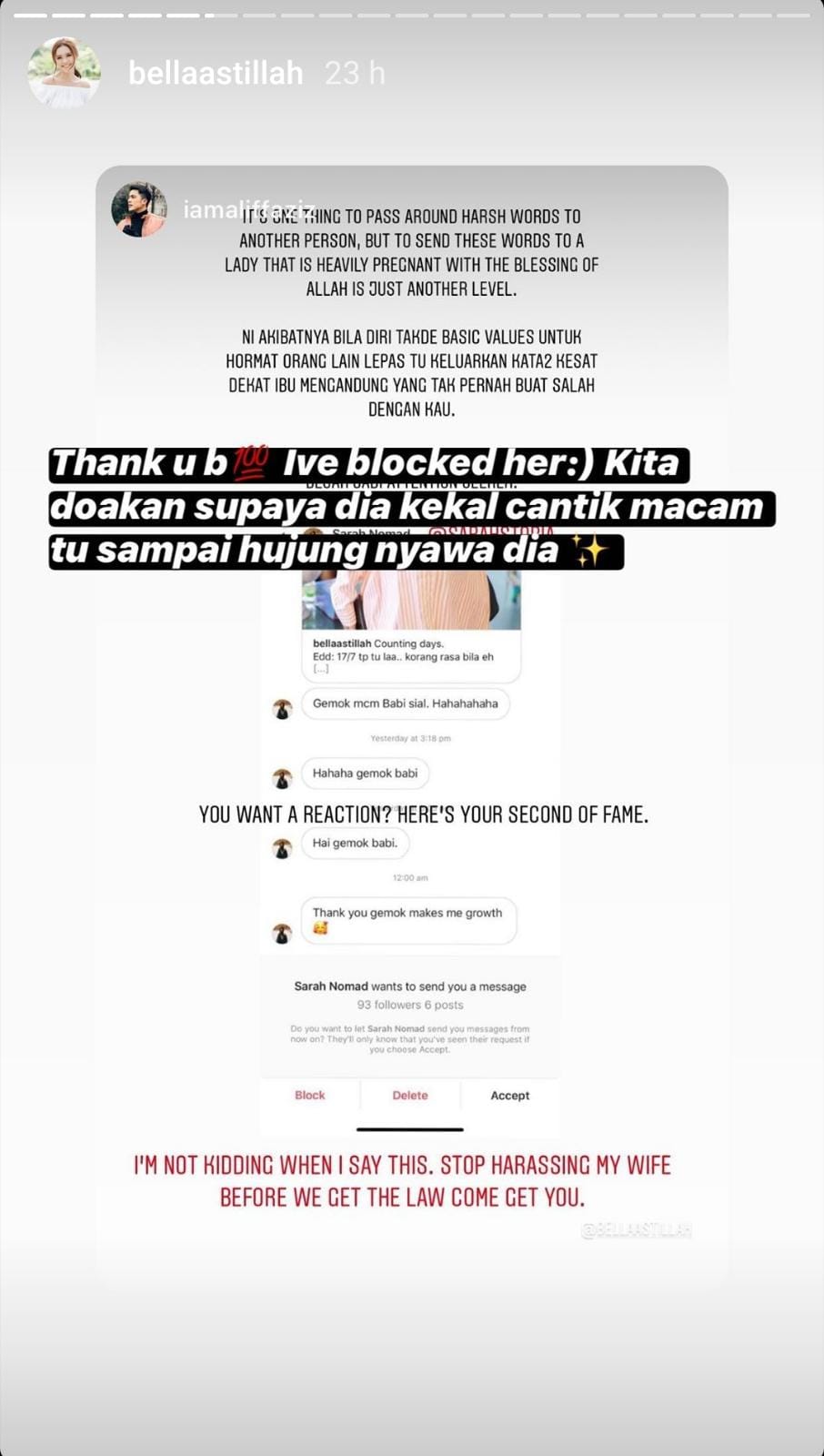 She also said that she had blocked the user from her account.
Bella added: "Let's pray that she stays beautiful her whole life."
Posed as someone else
It was later revealed that the Instagram user was posing as someone else.
Bella subsequently urged her followers to make a report on the troll account.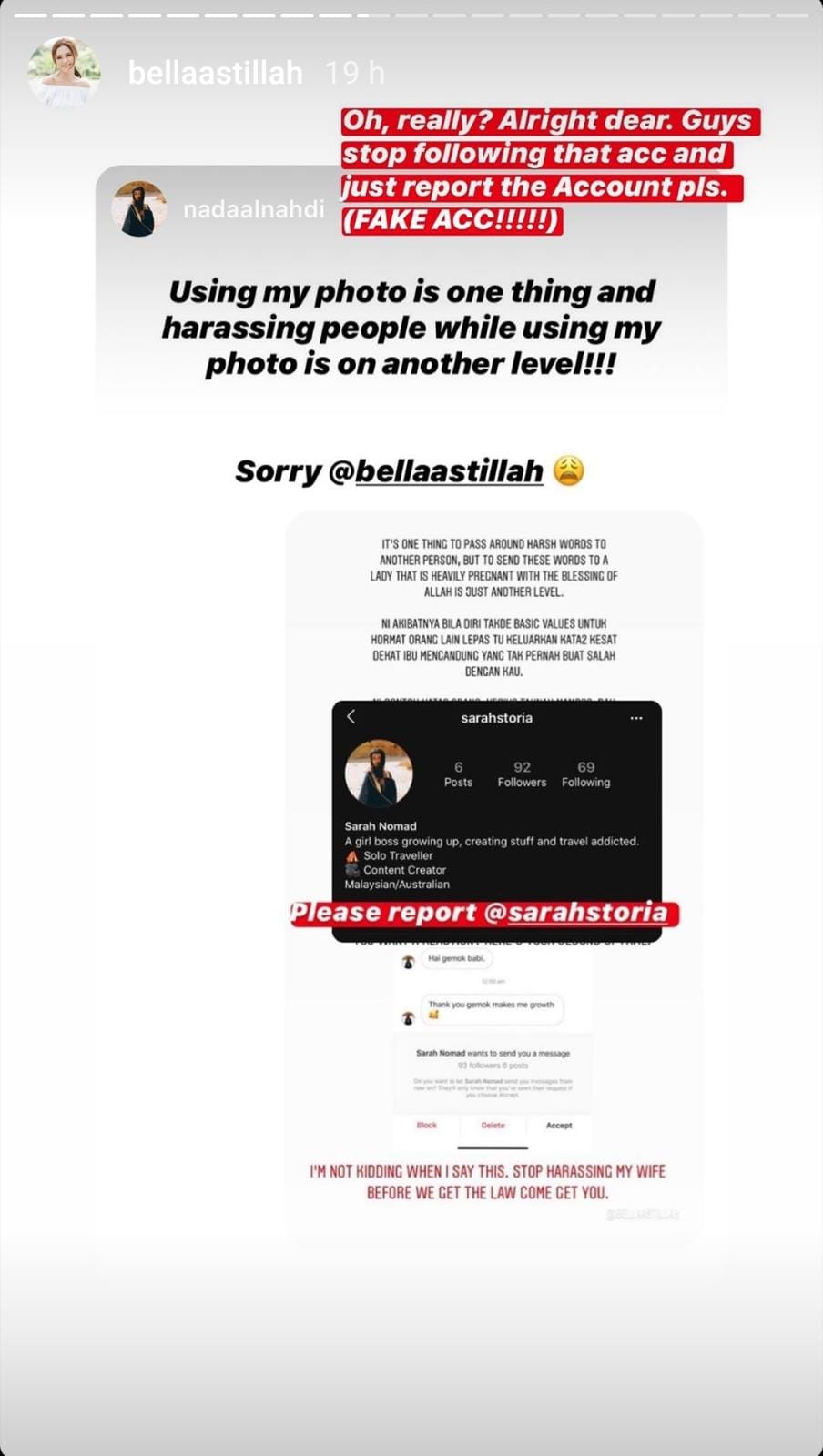 Were divorced but got back together in April 2020
Bella and Aliff got married in 2016 and the couple welcomed their first child the following year.
Throughout their marriage, Aliff had been involved in numerous scandals.
In April 2019, the couple got divorced, although Aliff continued making headlines for the wrong reasons.
However, they reconciled in April 2020 and Bella is currently pregnant with their second child.
Top images from Bella Astillah/Instagram & Aliff Aziz/Instagram.
If you like what you read, follow us on Facebook, Instagram, Twitter and Telegram to get the latest updates.