Hougang SMC was formed in 1988.
And Hougang is unlike any other constituency in Singapore.
For starters, it is the longest-held opposition ward in Singapore.
And since 1988, only two parties have been eyeing the constituency: the Workers' Party (WP) and the People's Action Party (PAP).
For those of you who aren't acquainted with Hougang SMC, here's a quick crash course on what has happened in Hougang in the past thirty years:
Background on Hougang SMC
From 1988 to 1991, Hougang was under PAP MP Tang Guan Seng (he won the seat with 59 per cent of the vote) before Workers' Party's Low Thia Khiang defeated Tang.
Low, who was only 35 then, won with 52.8 per cent of the vote.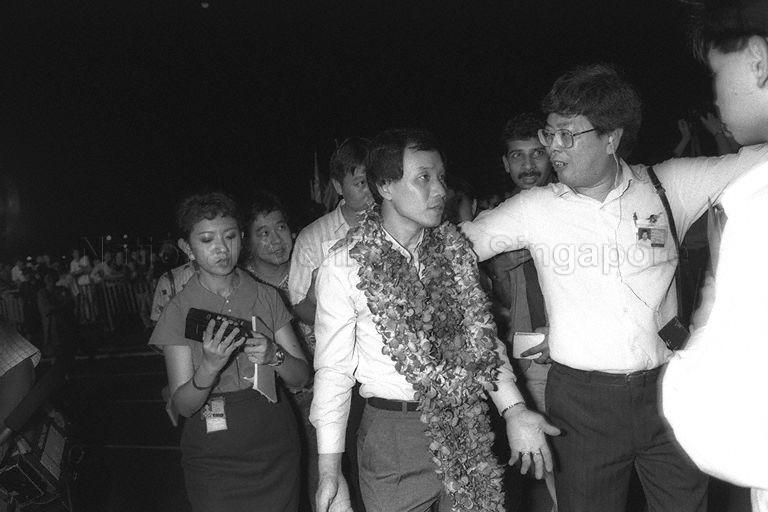 Low then went on to extend his vote share in Hougang over the coming years, with the widest margin of victory seen at GE2006, when he beat the PAP's Eric Low with 62.7 per cent of the vote.
Low held the seat until GE2011, when he took a gamble to leave Hougang and contest in Aljunied GRC.
The WP pulled off a historic victory at Aljunied; the first time an opposition party had won a GRC. And Low's anointed successor for his seat in Hougang, a 34-year-old Yaw Shin Leong, also won.
Yaw's GE2011 win — with 64.8 per cent of the vote — was the highest-ever margin of victory achieved by the Workers' Party.
However, Yaw's tenure as the representative for Hougang would not have the same longevity of his predecessor's.
Less than a year after his election victory, Yaw was expelled from the WP after failing to address allegations in his private life which involved a married female opposition member.
WP's Png Eng Huat then ran in the 2012 by-election against PAP's Desmond Choo (who had previously ran unsuccessfully against Yaw in 2011) and Png won with 62 per cent of the vote.
So why is Hougang significant in GE2020?
The Workers' Party has held on to the seat since 1991 – that's a solid 29 years.
Hougang, which has historically been populated with Teochews since pre-independence days, is known to be a WP stronghold since Low won the seat nearly three decades ago.
Low's speeches in Teochew (watch one delivered back in 2015!) is known to have garnered him great support from the Teochew-speaking residents there.
Png, who has been Hougang MP since 2012, also sucessfully defended the WP stronghold against PAP's Lee Hong Chuang in 2015.
Which means that any WP candidate contesting in Hougang SMC in GE2020 has the pressure of keeping up with this streak.
Hougang will see yet another WP candidate in this coming election.
In a press conference on June 25, WP chief Pritam Singh announced that party members such as Low Thia Khiang, Png Eng Huat and Chen Show Mao will not be contesting in GE2020.
Taking Png's place in Hougang is 50-year-old shipping lawyer Dennis Tan.
And it remains to be seen if Tan can defend WP's streak of holding on to Hougang.
In an interview with Mothership in 2015, Tan said he started out by helping Yee Jenn Jong in GE2011 at Joo Chiat SMC.
Tan, a NCMP, previously contested Fengshan SMC in GE2015 and secured 42.5 per cent of votes.
Fengshan SMC was absorbed into East Coast GRC with the release of the EBRC report earlier this year.
He has been volunteering at Hougang, where he has been assisting Png with meet-the-people sessions and attending constituency events.
In a
Straits Times
article, Hougang residents were quoted referring to Tan as Png's "right-hand man".
Residents also said that he is a regular in the area.
Top photo via Workers' Party, Hougang SMC/FB
If you like what you read, follow us on Facebook, Instagram, Twitter and Telegram to get the latest updates.