Triathlete. Ex-Rafflesian. Lawyer. Overachiever. And underdog.
And now, one of the three new Non-Constituency Members of Parliament (NCMP) and a potential future leader of the Workers' Party.
Dennis Tan, also known as one of the hardest working men in the opposition camp having covered every block and house in the single-member constituency of Fengshan on foot, is just getting started after walking it two times.
Tan made his debut in the 2015 General Election in Fengshan SMC, but lost to the People's Action Party (PAP) candidate Cheryl Chan.
His relatively good showing at the polls saw him win 42.48 per cent of the votes in a Lee Kuan Yew-SG50-dominated election year.
And whoever told you politics is a journey? They lied. Politics is a gruelling, soul-sapping fight with no finish in sight.
Married but with no kids (yet), the 45-year-old was seen walking the ground around the Jalan Pari Dedap private estate near Simpang Bedok area on a Saturday evening on Feb. 20, away from the glare of the media spotlight.
The only reason I knew he was there, was because I chanced upon him two weeks after speaking to him.
This understated hardworking ethos has been a defining feature of The Workers' Party (WP), a.k.a. Singapore's de facto opposition party, as they have been up and running barely a month after GE2015 was over in September, even as other parties are still licking their wounds and picking their jaws from off the floor.
Besides starting walkabouts again, training new volunteers, holding a youth wing election and co-opting three new faces into its top decision-making body, the party has gone back to doing the so-called "hard and unglamorous" grassroots work.
And it's not as if he cannot deal.
All along perceived to be overqualified for the opposition camp, Tan once made a joke about the similarities between his previous all-white RI uniform and the perennial PAP colour:
"Some people asked me why... I did not join the PAP. I often jokingly said that I decided to stop wearing my school uniform when I left Raffles."
Ladies and gentlemen, first-time NCMP Dennis Tan.
1. Readers probably already know about Daniel Goh and Leon Perera. But who is Dennis Tan? What should readers know about you?
"I didn't start out in politics in a deliberate way. I actually started out because I was asked to help Yee Jenn Jong in GE2011. A mutual friend was helping out and I lived in the then Joo Chiat SMC, so I support the Workers' Party, and I decided, why not? I got more involved.
At this stage now, I'm expected to shoulder the responsibility as part of the party leadership.
I'm an NCMP, so technically I don't have a constituency, strictly speaking, (laughs) but I have been working the ground in Fengshan from the end of the election.
I continue to reach out and try to get to meet, know as many residents as possible, try to find out if we can be any help, how Workers' Party can be of relevance and of assistance to them. So that's what I've been doing, even before my Parliament term started.
After the parliament term started, of course, I think the focus is to raise issues in Parliament, to debate national issues and policies."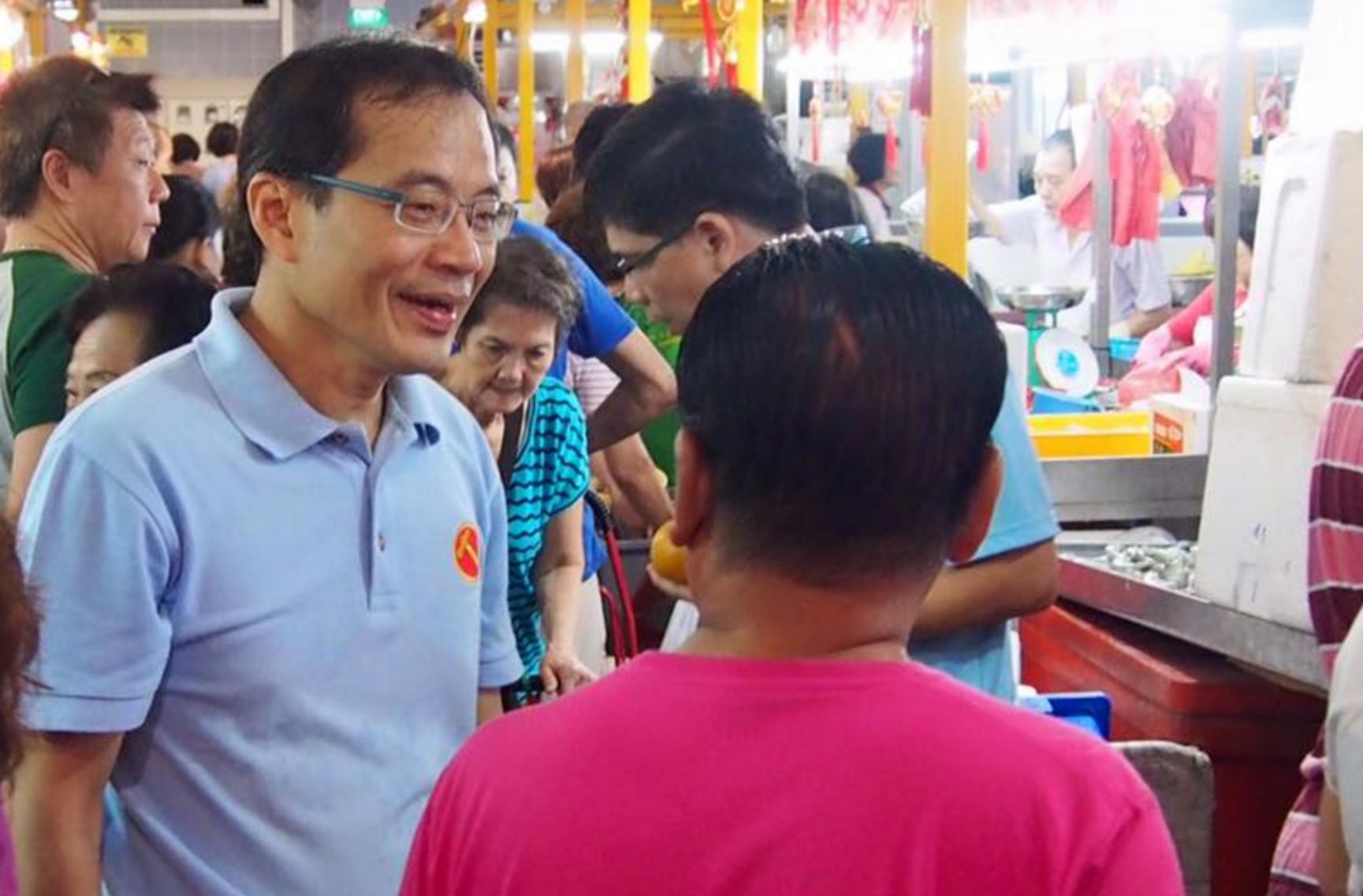 2. Your maiden parliament speech talked about strengthening institutions. One of the things you urged the government to do was for the Civil Service to continue to be neutral. Do you have any ideas, in terms of strengthening those institutions?
"As I mentioned in my speech, I think our civil service is much respected for running the country.
I highlighted that the institutions need to be strengthened, such that regardless of who is in power in 50 years' time, or before, the civil service must be ready to continue to contribute to the country.
The heads of the civil service will continue to run the country, regardless of which party is in power."
3. How long did you take to prepare your maiden speech?
"The writing took a couple of hours, but I spent a lot of time thinking about what areas to talk about.
You can see the spread of topics amongst all the MPs, PAP MPs included. You can pick a theme and you can talk about it with a lot of anecdotal examples. Some of the PAP MPs also talked about their own personal experiences, so certainly picking the theme (took time).
As a lawyer, I decided to talk about certain legal issues for a start."
4. How was your experience during the first week of Parliament? And before that the swearing-in of the parliamentarians, how do you feel? You mentioned that you brought your wife and mum.
"You read the news. (Laughs) Yeah, I brought my mum and wife. It was a very solemn occasion, quite awe-inspiring. I don't know whether you can call it a state function, but it was effectively a solemn occasion of the state and I fully respect that.
On that day itself, I also felt the responsibility on me, being one of the two NCMPs there and one of the few WP MPs.
At that time we only had eight MPs including the NCMPs, less than 10 percent of the Parliament, so I felt that sense of responsibility on my shoulders. I expected that people would be have expectations of me and the rest of the Workers' Party MPs."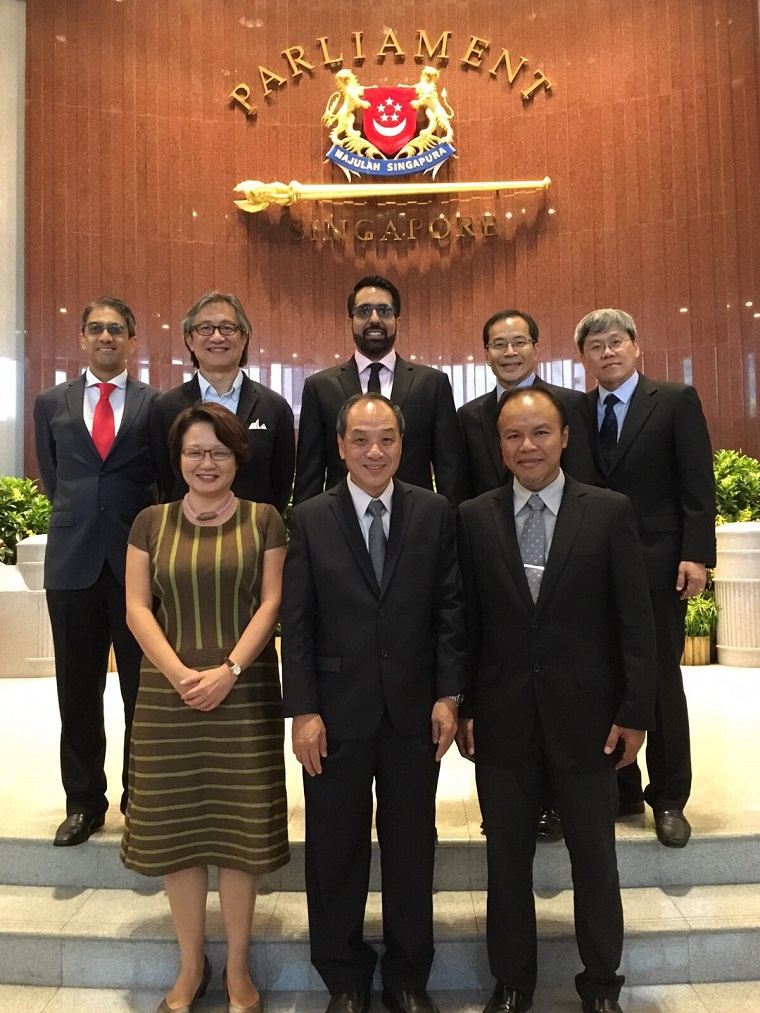 5. Whose seat did you take?
"If I remember correctly, it was Lina Chiam's seat — Lina was sitting in between Gerald (Giam) and JJ (Yee Jenn Jeong, ex-NCMP)
I enjoyed the day — and I hope my wife and my mum enjoyed the day too (laughs)."
6. Did your mom feel stressed for you?
"I think she does, but she won't say that to me (laughs). She wouldn't want to add to my pressure.
Jokes aside, she was quietly excited about the day and dressed solemnly for the occasion. We got there early, just in case, as she has mobility issues. I sought help from the Parliament staff to make arrangements for her to be picked up and seated in a convenient location to minimise the walking, and the staff has been very helpful."
7. Given what happened in GE2015, do you think that there are higher expectations for the Workers' Party to be more vocal and more expressive in Parliament?
"To say the least, I think the expectation is not less, if not more. Definitely not less, probably more expect us to speak up, expect us to be more vocal."
8. From 2011 to 2015, there was an increase of one WP NCMP. Does WP MPs coordinate on topics they are focusing on, or does the party leadership leave it to the MPs to decide on the topics?
"At this moment, there is no such arrangement. We are expected to cover all important issues that affect all Singaporeans.
Like the last term, some MPs may have definitely have some preference. Yee Jenn Jong, for example liked to talk about education and business issues; Gerald liked to talk about healthcare and transport issues — as time goes on in the next couple of months I think I expect some of us may have developed certain preferences. Having said that, we are expected to cover all the issues because there's so few of us and we don't really have a choice."
9. When you go for your walkabouts, do you actually hear the differences in what residents tell you before and after the GE? Do they still have similar concerns? Or do some not look you in the eye anymore?
"Actually, post-GE house visits — I continued in October after taking three to four weeks' break.
And even then, people were still talking about the election. I took the opportunity at that time to ask people what did they think about the election, what could we do better."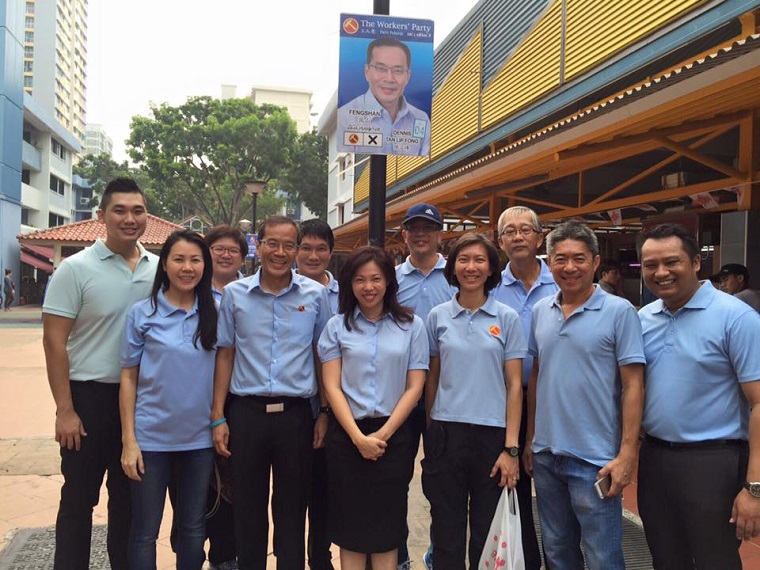 10. Were they sympathetic?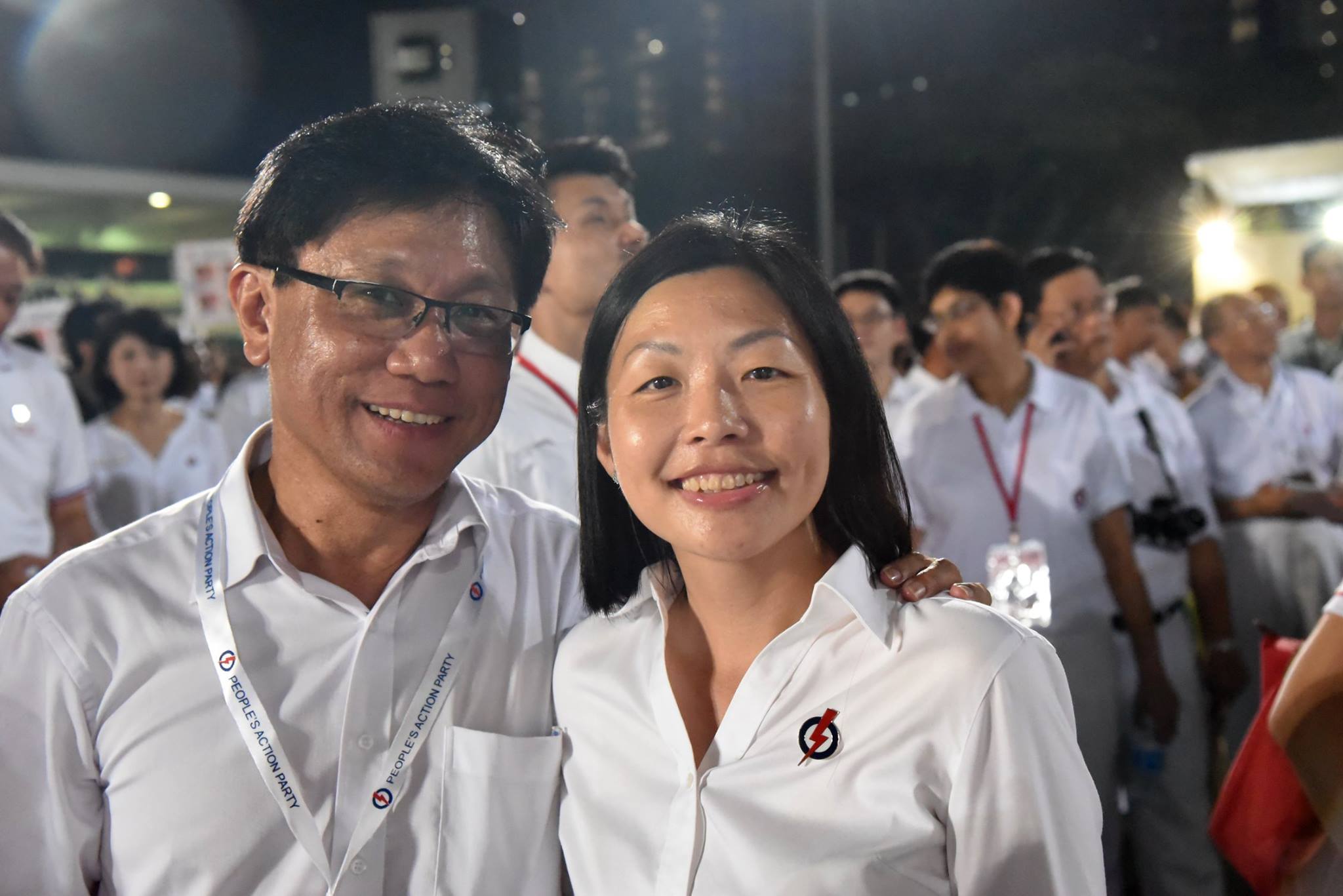 "I think it depends on who you support. In any election, not just this election, whether you win or lose there are people who vote for you and against you. For those who didn't support (PAP's Cheryl Chan), I'm sure there are similar reactions.
I have to give credit to some of these voters who didn't vote for me and they were very candid to tell me why. I'm very grateful, because it's important that I learn from that.
Of course, those who are more sympathetic were more likely to have voted for us and usually they'll say 'such a waste, it was quite close'. I think even those who didn't vote for me, a lot of them said that.
It's close to half a year on, and people still talk about it."
11. You were a triathlete?
"I used to run and do the triathlon until a few years ago. I got injured, so I laid off racing. Now I just run for fun — I have this back injury that makes it very difficult to train hard."
12. Do you feel that there is a difference between a triathlon and running for election?
"The similarity would be the endurance. Whether you are running a triathlon or a long endurance race, especially when you are tired, you got to tell yourself to persevere. You want to at least cross the finishing line before getting the results. Running the election in those hectic days was like that, it goes in the blur though, after the first few days.
An election isn't about the first few days, though. It's actually about the weeks and months before that. For me, it culminated in the election week. But actually there was the two years that Gerald (Giam) and us did our weekly house visits."
So it's actually like training.
"Yeah, it is. But you can't quite train for an election. It's more complicated than a race."
13. Low Thia Khiang and Sylvia Lim have built such a good rapport over the past decade. What's next for the second-generation leadership to take over this interesting partnership? There's probably some talk that among this batch of three new NCMPs, they are seen as potential leaders for the next-generation leadership in the Workers' Party.
"I think it's still too early to tell. I think Mr Low did say at some point that the candidates of East Coast GRC and Fengshan SMC represent the leadership of the future, but I think it's still too early to tell.
In the next few years, you'll probably see a better indication.
It's not just us, the batch of candidates in East Coast and Fengshan, there's also the other MPs in Aljunied, like Pritam (Singh) and Faizal (Manap). They're both younger than me and Leon (Perera) and (Chen) Show Mao as well, although his age is more than JJ (Yee Jenn Jeong). You probably have to wait the next couple of years."
14: Do you think someone like Low Thia Khiang is replaceable? Or do you think someone can take over his position?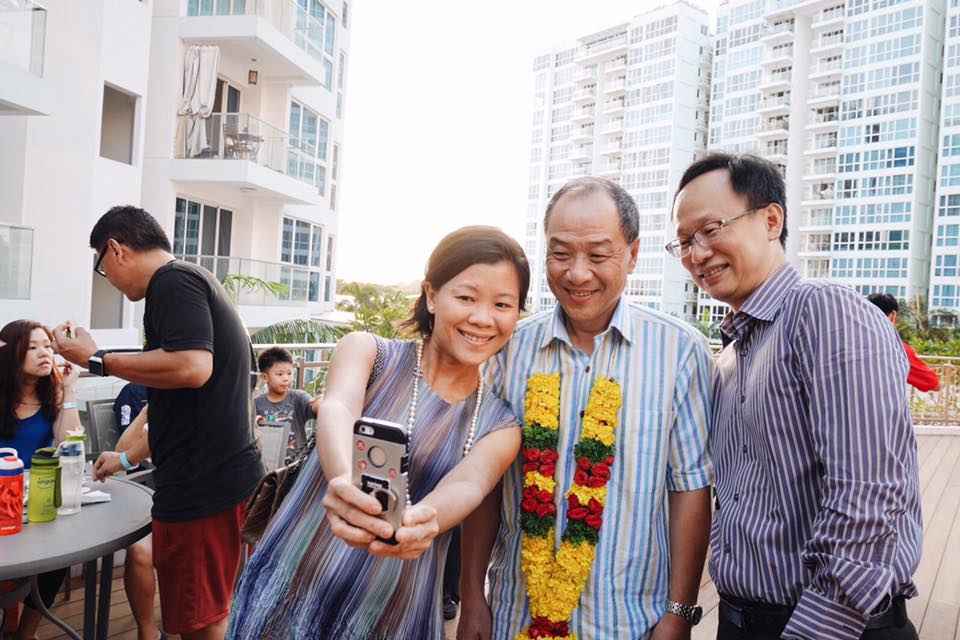 "Well, very big shoes. I think Mr Low is Mr Low, we don't know who — I don't know what's going to happen, the succession after Mr Low — Mr Low has a big pair of shoes for any of the next Sec-Gen candidate to fill."
Top photo by Ng Yi Shu
Interview transcribed by Ng Yi Shu
If you like what you read, follow us on Facebook and Twitter to get the latest updates.
If you like what you read, follow us on Facebook, Instagram, Twitter and Telegram to get the latest updates.