Only seven cuts were filed for the Fortitude Budget's Committee of Supply (COS) debate on Friday, Jun. 5, all of which were filed by Nominated Members of Parliament (NMPs) Anthea Ong and Walter Theseira.
This is compared to more than 500 cuts filed by Members of Parliament (MPs) on the Unity Budget in February.
What are cuts?
During the Committee of Supply debate, MPs have the opportunity to examine each individual ministry's plans.
According to the Budget and Parliament websites, MPs have the opportunity to ask for a symbolic S$100 "cut" to a ministry's estimates during the COS debate, in order to raise areas of concern over that specific ministry's policies.
Doing so allows the MP to question the details of the government initiatives that will be supported by the projected expenditures of that ministry.
Once the minister has satisfactorily addressed the MP's feedback, the MP may withdraw their "cut".
More than 500 cuts that were filed on the Unity Budget, which allocated S$6.4 billion toward Singapore's fight against Covid-19.
This is a big difference from only seven cuts filed, six of which were filed by Ong, during the COS debate on the S$33 billion Fortitude Budget.
Cuts by NMPs Ong and Theseira
Ong's cuts were filed to the Ministries of Finance (MOF), Health (MOH), Trade and Industry (MTI), Manpower (MOM), and Social and Family Development (MSF), while Theseira filed one cut to MOM.
Here is a summary of the cuts, according to each ministry, below:
Ministry of Finance
Households with migrant spouses get less support
Ong noted that low-income transnational families have been particularly hard-hit by Covid-19 and circuit breaker measures, as most job support measures incentivise retaining Singaporean workers over migrants.
She asked whether MOF could consider funding a national online platform to facilitate job-matching for non-citizen workers, to help employers who may be looking to hire overseas workers, including migrant spouses.
She also pointed out that only some migrant spouses and their families have been able to receive the one-off S$300 Solidarity Payment, and only if they are holding a Long-Term Visit Pass-Plus (LTVP+), which may be insufficient for their needs.
Ong asked whether the government could consider relaxing the citizenship criteria for Covid-19-related financial assistance, in order to make them available for all migrant spouses with a Singaporean in their household.
MOF's response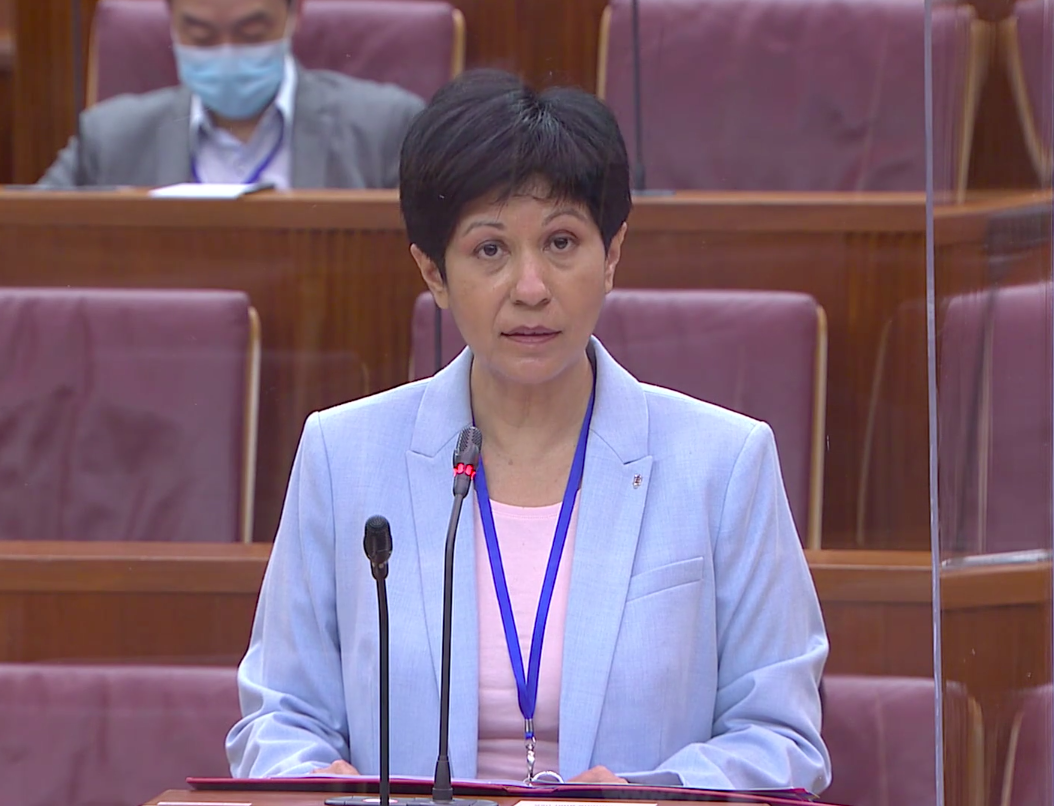 Second Minister for Finance Indranee Rajah responded, saying that the support schemes announced in the various budgets provide support to Singaporean households, including those with non-Singaporean members.
So households with at least one Singaporean would get at least the S$600 Solidarity payment.
If they need additional support during this time, they can seek help through the MSF Social Service Offices (SSOs), or other support organisations.
Ministry of Health
Appoint mental health experts to MTF
Ong asked whether MOH would consider appointing mental health experts to the Multi-Ministry Taskforce (MTF) on Covid-19.
These experts would advise on mental health implications, as the country extends stringent safe distancing measures while reopening society.
She also asked whether MOH would consider appointing at least one mental health expert on the Emerging Stronger Taskforce, which will make recommendations on how Singapore can strengthen after Covid-19.
"The Covid-19 crisis also offers us an unprecedented opportunity in equipping businesses and workers for the rebound through improving workplace wellness," Ong said.
MOH's response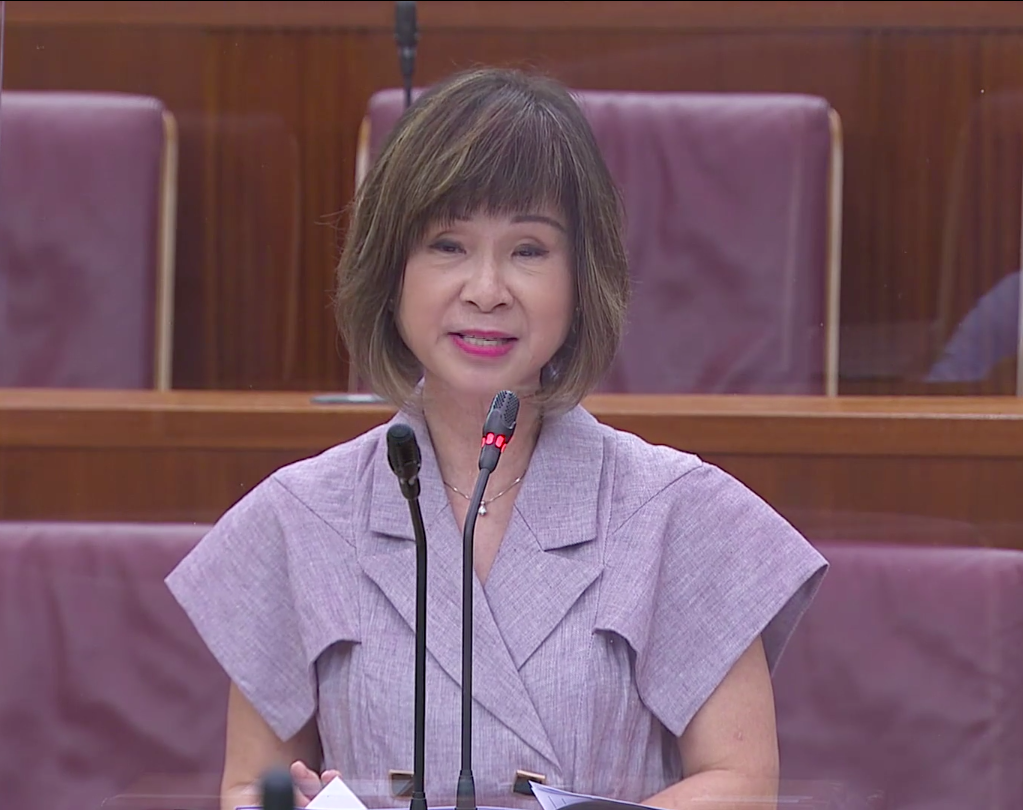 Senior Minister of State for Health Amy Khor said that the MTF has been tapping on mental health professionals from MSF, MOH, and MOE for their input on the psychological aspects of Covid-19, as well as developing mental health initiatives.
Some community mental health partners also continue to conduct urgent home visits for more vulnerable clients, such as those at risk of harming themselves or others.
Khor also spoke about the 24-hour National Care Hotline, founded in April 2020 and manned by trained professionals. An advisory has also been issued for employers about their employees' mental wellbeing.
The mental well-being of seniors was also a consideration behind allowing visits to parents and grandparents during Phase 1.
Ministry of Trade and Industry
Why so much support for start-ups?
Ong questioned why the government had set aside S$285 million for "promising start-ups" to draw on. While she appreciated that this was a long-term view to maintain our attractive ecosystem for start-ups, she pointed out that start-ups are inherently risky, and they have other support schemes.
She questioned if this fund might inadvertently prop up ailing start-ups, which goes against the spirit of being able to adapt to the changing economic landscape.
She also asked what immediate concerns or areas of national priority the $285 million will be used to address, and what checks and balances are in place to ensure that the $285M will be effectively utilised.
MTI's response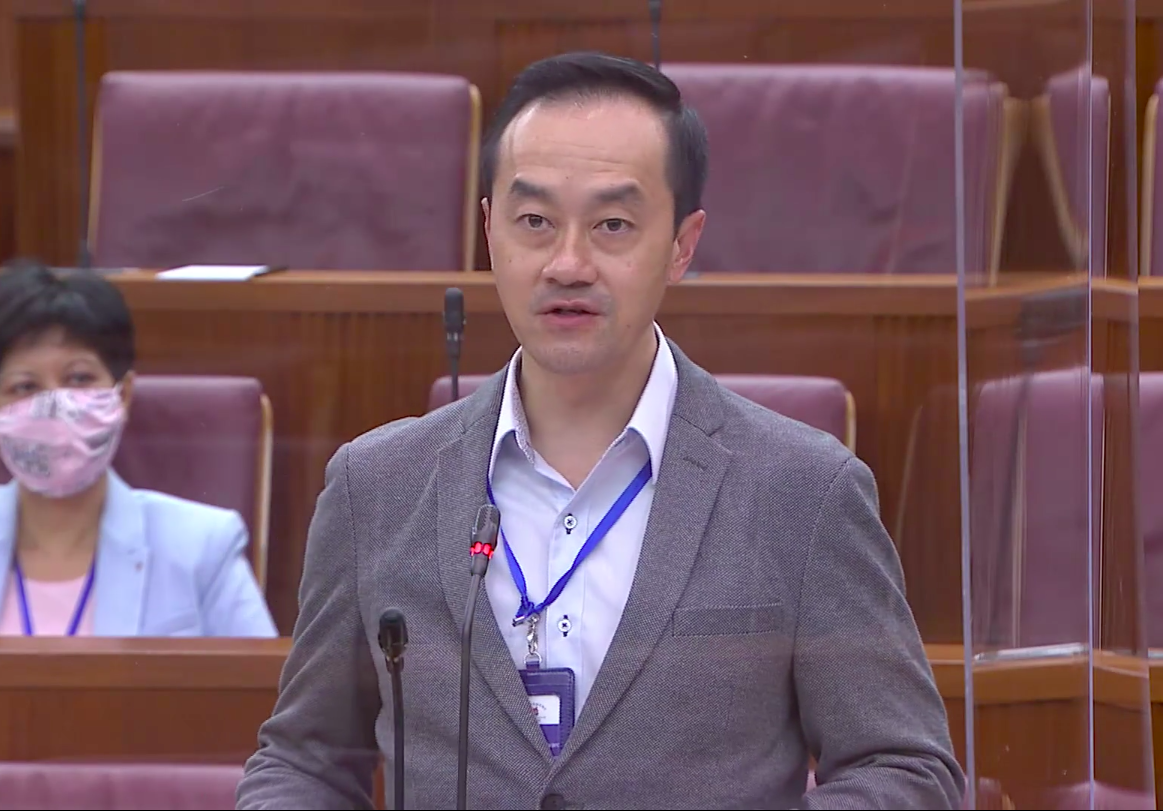 Senior Minister of State for Trade and Industry Koh Poh Koon stated that S$285 million was put aside because start-ups, especially those working on cutting-edge technologies, "need to be nurtured with long term patient capital", curtailed because of Covid-19.
Without support, many "high potential" startups will likely scale back innovation, which would have a detrimental impact on Singapore's innovation.
Ministry of Manpower
Can the Job Support Scheme be abused?
Ong asked two questions — possible abuse of the Jobs Support Scheme (JSS) and encouraging mental health support in workplaces.
She suggested integrating the inter-agency advisory for employers to support their employees' mental health into the JSS, so that employers benefiting must demonstrate efforts to support their employees mental health.
"Will the Ministry consider encouraging these progressive well-being practices with further incentives?" Ong asked.
Secondly, Ong spoke about employers abusing the JSS by not using the money to support their workers, and commended MOM's "strong stand against abuse of the scheme"
However, she pointed out that some employees may be afraid of their employers being able to identify them if they were to make a complaint.
Thus, she asked if the government would be willing to consider a stronger whistleblowing protection law, so that employees are aware of the channels and feel safe about doing so.
She also asked if there should be a mechanism to make companies that are unaffected by or even profiting from the Covid-19 crisis return their JSS payouts.
MOM's reply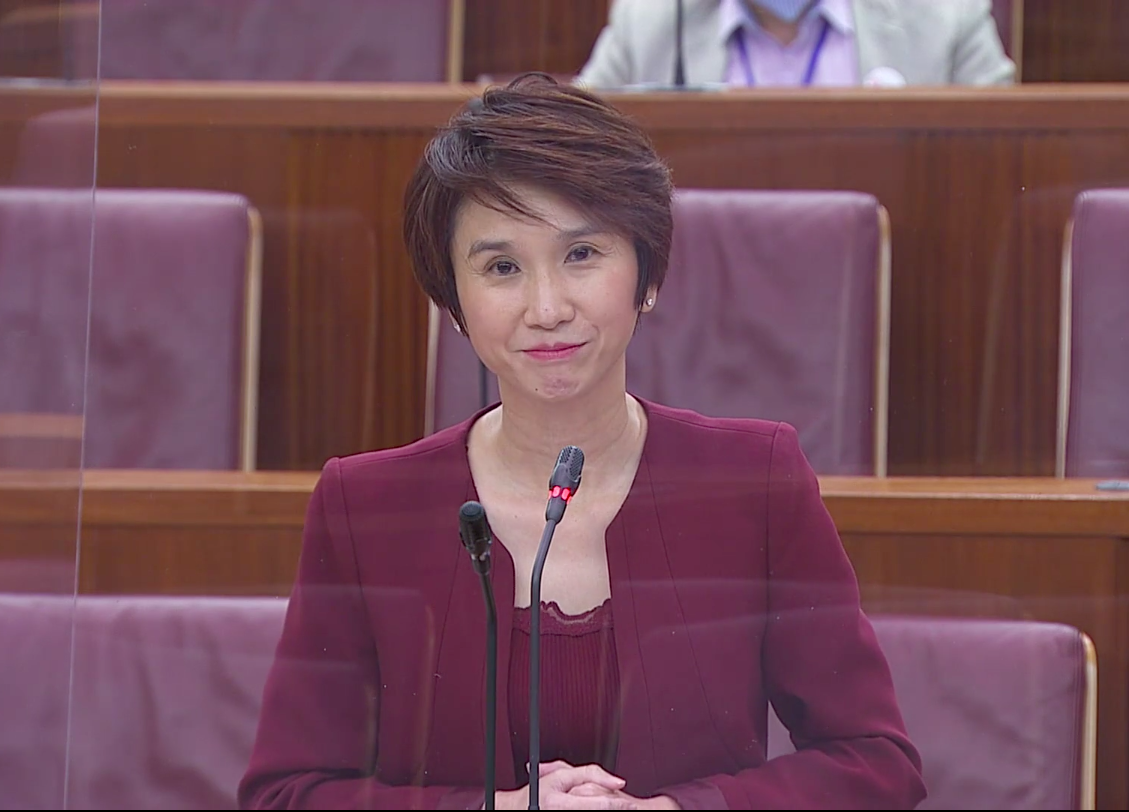 Senior Parliamentary Secretary for Manpower Low Yen Ling assured Ong that the government takes a serious view of fraudulent employment practices.
On employees' mental well-being of employees, Low agreed with Ong that the government must look into workers' mental health, in order to protect as many jobs as possible.
However, she said that to attach more conditions to the JSS, which is meant as a lifeline to help companies save Singaporean jobs during this time, would make it more difficult for employers to benefit or delay them from getting the help they need.
Instead, MOM has been using other ways to encourage employers to implement progressive practices and workplace adjustments to take care of workers' mental health needs in the workplace.
The government will work with tripartite partners to evaluate the possibility of including an Employee Assistance Programme, as well as insurance coverage for mental health as part of another upcoming Tripartite Advisory, which will be finalised in the second half of the year.
Ministry of Social and Family Development
In her MSF cut, Ong stated that aspects of the Covid-19 Support Scheme, such as its "overly strict" eligibility criteria, keep it from meeting the full needs of those who need it the most.
She pointed to how more vulnerable members of society, such as those with no bank account and daily-rated workers, are excluded from the Covid Support Grant (CSG).
Thus, she made the following recommendations:
The required period for involuntary no-pay leave or duration of income loss should be reduced from the current three consecutive months to one month.

Allow individuals with no bank account and daily-rated/ad-hoc workers to be eligible for CSG.

The duration of support should be extended from three months to nine months, or when applicants are able to secure a job (whichever is earlier).
MSF could also consider enhancing ComCare Financial Assistance by increasing the income eligibility caps, being more flexible with required documents, as people financially affected by Covid-19 will need to apply for ComCare.
MSF's reply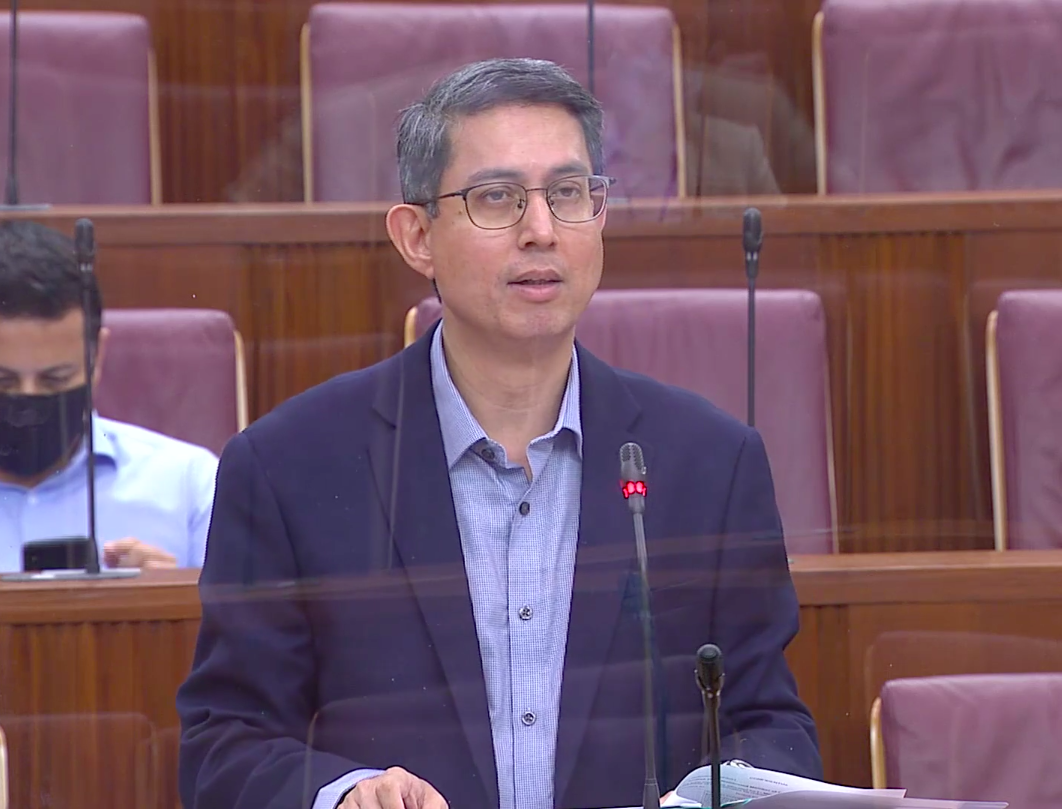 Senior Parliamentary Secretary for Social and Family Development Muhammad Faishal Ibrahim said that employees who have been put on no-pay leave or face salary loss can apply for CSG immediately, without waiting for three months.
They will need to provide supporting documents, such as a letter from the employer, showing that the involuntary no-pay leave or salary reduction will be for at least three consecutive months.
The three month requirement is to ensure the support is being channelled to those with greater needs.
He added that daily-rated and ad-hoc worker may also qualify for CSG if they meet eligibility criteria, and that workers without employment contracts can approach their nearest SSOs for help.
People who are ineligible for CSG but have financial needs can apply for ComCare.
Top images via Facebook / Tan Chuan-Jin.
If you like what you read, follow us on Facebook, Instagram, Twitter and Telegram to get the latest updates.