This Covid-19 circuit breaker has brought out the best in some Singaporeans.
As only the barest of essential services have remained open to curb the spread of the coronavirus, some Good Samaritans have quietly stepped up.
Prime Minister Lee Hsien Loong announced on April 21 the extension of the Covid-19 "circuit breaker" period by four weeks until June 1.
"This will reduce further the number of workers keeping essential services going, and minimise the risks of transmission among the workers," he explained.
"It will mean some degradation of services – for example, less frequent grass-cutting in our HDB estates.
"But I hope we all understand why this has to be done."
But having untrimmed grass and leaves lying all around is not a problem for some residents in HDB estates.
Sweep up pathway
One woman in Singapore has taken to quietly sweeping up leaves from her estate at night to keep the area livable.
Her efforts were spotted by a fellow resident who shared about it on Facebook:
He wrote:
During the circuit breaker, I realised that the dead leaves at the pavements had increased. Instead of complaining, I realised I have a kind community where this lady sweep up the whole pathway of dead leaves!!! I am so impressed and she deserved the applaud! If everyone in the community plays a part, it makes the environment a better place to live in.
There was no mention which estate this incident was at.
But this isn't the first time people in Singapore have stepped up to help out in the community.
A man in Toh Guan Park was also seen helping to sweep leaves:
He appeared to have been sweeping on behalf of the older neighbourhood cleaner who was resting at a nearby shelter: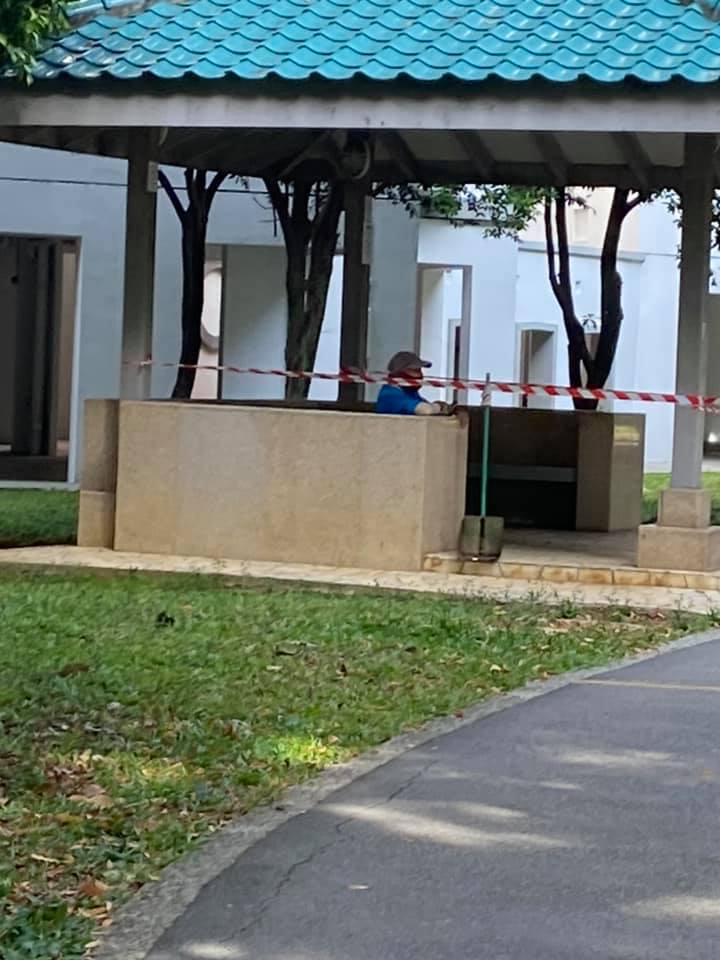 If you like what you read, follow us on Facebook, Instagram, Twitter and Telegram to get the latest updates.