American late night TV host Stephen Colbert has compared Singapore's four-legged safe distancing robot to a murderous robot dog in a Black Mirror episode, calling it "dystopian".
Likened it to death robot dog in Black Mirror
In a segment on his show The Late Show with Stephen Colbert where he introduces pieces of eye-catching news related to life under quarantine in the midst of the Covid-19 pandemic, Colbert joked about the robot dog by showing a footage from the Black Mirror episode, "Metalhead".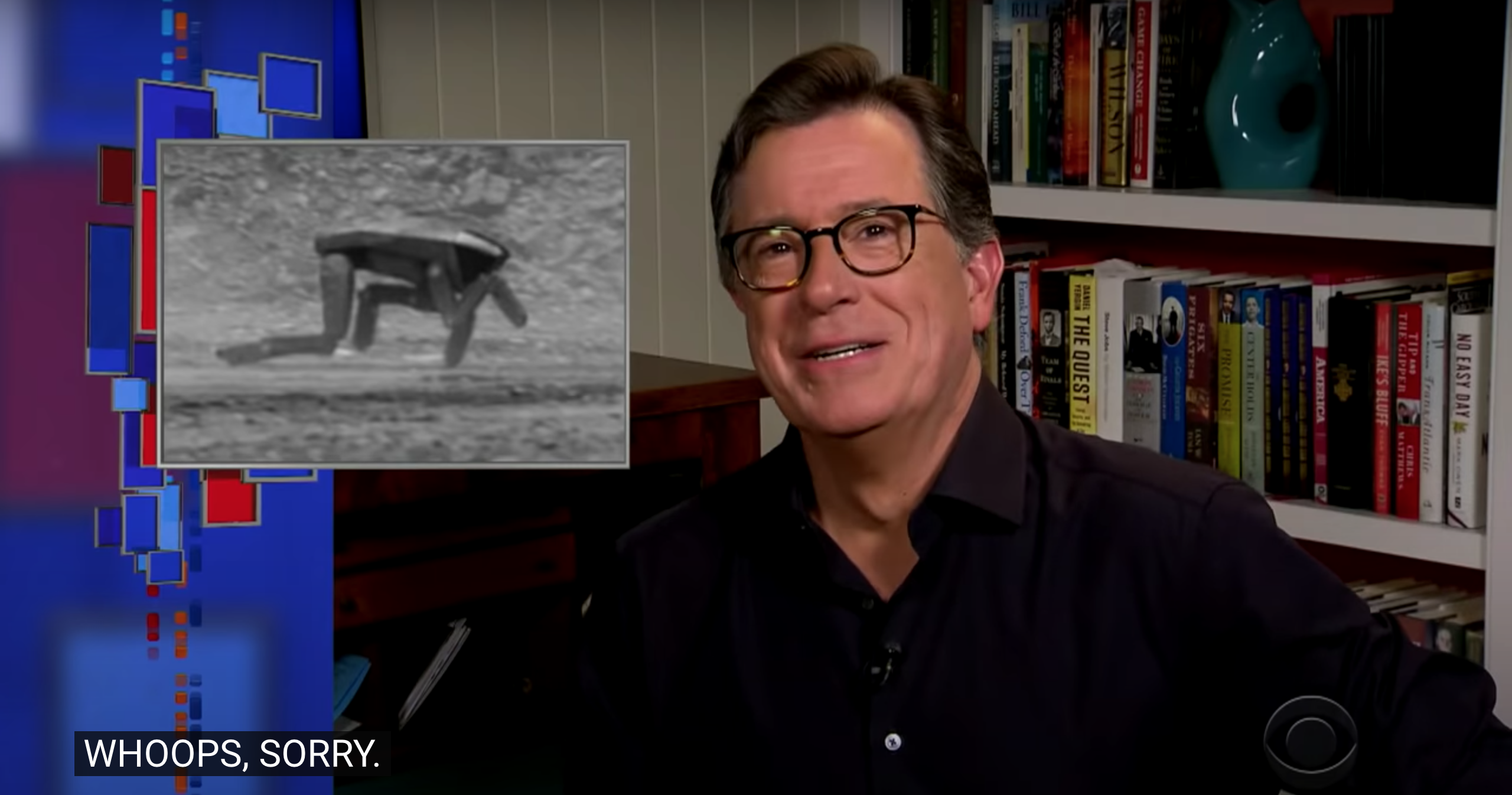 In the footage, a robot dog relentlessly chases after a man who was trying to get away in a van, and eventually shot him dead.
When the clip cut to the safe distancing robot dog in Singapore walking at the Bishan-Ang Mo Kio Park, he quipped: "And we're all gonna die. At least this one's a jaunty yellow!"
He then said people would be "a lot more receptive if the dog was cuter, cuddlier and less dystopian", before introducing his own dog Benny -- a Boykin Spaniel -- on camera.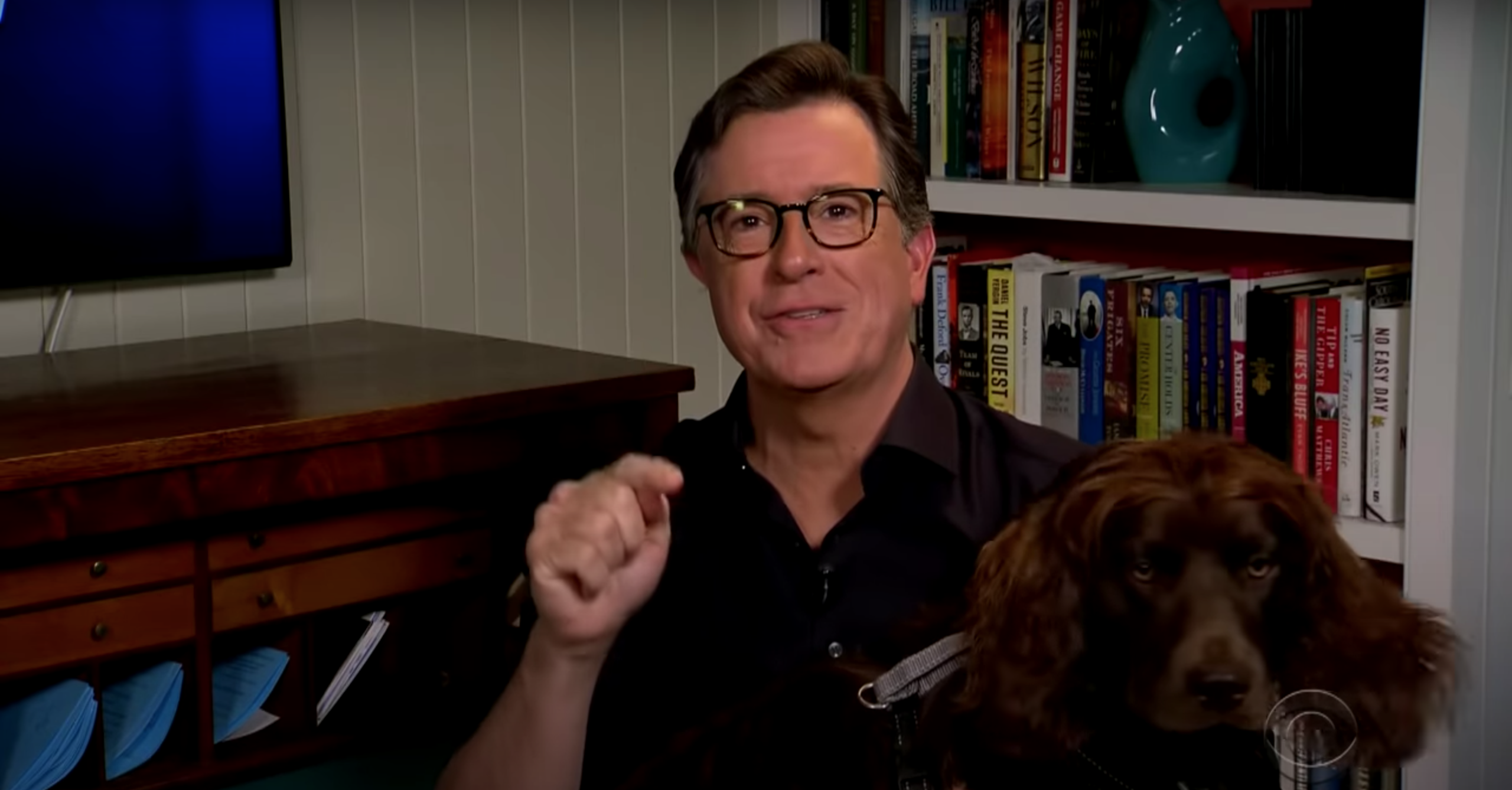 The YouTube clip was viewed over 760,000 times since it was posted on Wednesday, May 13.
People agree it's scary
Many in the comments section agreed that the robot dog in Singapore looks terrifying.


Nevertheless, more than one Singaporean found the humour in Colbert's segment.

However, some pointed out that Singapore's robot dog is actually designed and made by an American engineering and robotics design company called Boston Dynamics -- a detail that was left out by the American show host.

Singapore's safe distancing robot dog
Spot is the four-legged robot deployed for a trial period from May 8 over a 3km stretch in the River Plains section of Bishan-Ang Mo Kio Park.
The trial lasts for two weeks during off-peak hours.
Equipped with cameras to estimate the number of visitors in the park, Spot broadcasts a recorded message that reminds people in Singapore to observe safe distancing measures.
Top image via The Late Show with Stephen Colbert/YouTube
If you like what you read, follow us on Facebook, Instagram, Twitter and Telegram to get the latest updates.