Those exercising at Bishan-Ang Mo Kio Park in the next few days might catch a glimpse of a new safe distancing "officer".
SPOT the four-legged robot will be helping out with safe distancing operations on the ground.
This is part of a pilot trial between the National Parks Board (NParks) and the Smart Nation and Digital Government Group (SNDGG), which comprises the Smart Nation and Digital Government Office and Government Technology Agency.
Reduces manpower needed for patrols
From May 8, SPOT will be deployed over a 3km stretch in the River Plains section of Bishan-Ang Mo Kio Park for two weeks during off-peak hours.
The robot will broadcast a recorded message to remind park visitors to observe safe distancing measures.
SPOT is also outfitted with cameras, with GovTech-developed video analytics, to estimate the number of visitors in the park.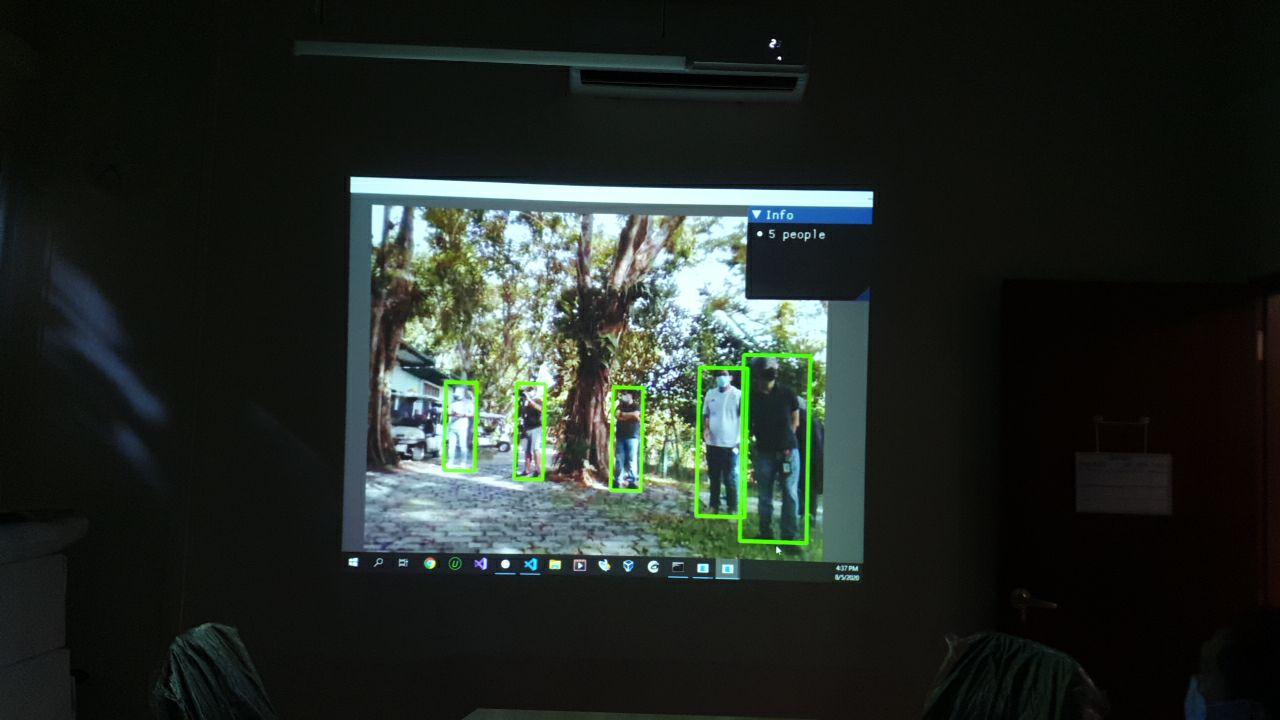 They received the robot in September 2019, the GovTech team developed the software needed for safe distancing purposes. The original from Boston Dynamics does not have these software installed.
SPOT can travel at speeds of around 1.6m/s, and is quite a loud walker, so joggers are made aware of its presence. SPOT is weather-proof and is able to constantly measure its own center of gravity so it can right itself up if it does fall.
It can also cause mass confusion to organic doggos.
NParks and SNDGG assured in their press release that the cameras will not be able to recognise specific individuals or collect personal data.
The robot, which can controlled remotely, helps reduce the manpower required for park patrols, and simultaneously minimises the physical contact between staff, volunteer safe distancing ambassadors, and park visitors.
Here are some snapshots from SPOT's first day at the job.
Built-in algorithms enable it to detect obstacles within a 1-metre proximity to avoid any sort of collision.
During this pilot trial, SPOT however, will still be accompanied by one NParks officer.
Currently trialling at Changi Exhibition Centre too
If the trial is successful, NParks will consider deploying SPOT at Bishan-Ang Mo Kio park at peak hours in the morning and evening.
Plans to deploy SPOT to other parks like Jurong Lake Gardens are also in the works.
Currently, not only is SPOT roving around at Bishan-Ang Mo Kio Park, it is also being trialled at Changi Exhibition Centre.
The centre is designated as a community isolation facility, where around 2,700 Covid-19 patients are housed.
At the facility, SPOT is used to deliver essential items like medicine to patients.
SNDGG will explore the use of SPOT to support other Covid-19-related operations.
Top photo courtesy of NParks/GovTech
If you like what you read, follow us on Facebook, Instagram, Twitter and Telegram to get the latest updates.