Singapore is using yet another robot to help in her fight against Covid-19.
This time, it's being deployed at foreign worker dormitory in the eastern part of Singapore, gazetted as an isolation area.
Meet M.A.T.A.R, aka the Multi-purpose All-terrain Autonomous Robot, a police patrol robot jointly developed by the Singapore Police Force (SPF) and Home Team Science and Technology Agency(HTX). Two of these robots are currently in operation in a dormitory in the eastern side of Singapore.
Yes, that's how you pronounce its name.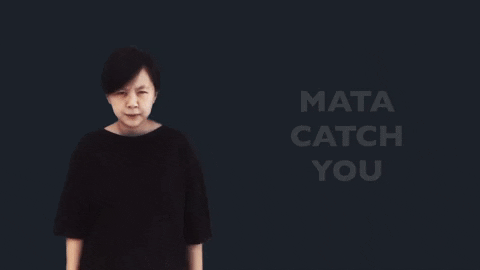 GIF by Sign SgSL with HEY.
What does M.A.T.A.R do?
The autonomous M.A.T.A.R robots help the police in 24-hour surveillance and crime deterrence efforts. Mostly, they are there to ensure that the dormitory residents do not loiter during meal times and past bedtime.
Roaming about on four wheels, the robots can help policemen to cover additional patrol routes without the need for someone to be constantly controlling them.
Each M.A.T.A.R robot is also equipped with 360-degree cameras that have a recording function, allowing the police officers in an on-site control centre to "see" what is currently happening or has happened on the ground.  It also has a mast that can extend up to two metres high to give the police officers a greater vantage point.
Police can thus monitor and assess the situation first before intervening, said Inspector Teo Wan Ling, who is deployed at the dormitory.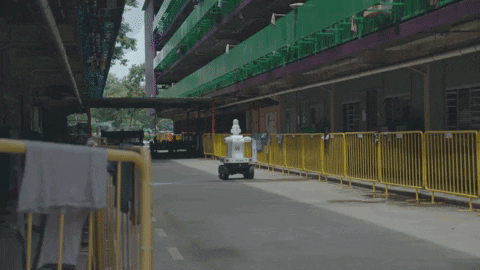 This also helps to keep police officers safe from infection as the robots are able to help them patrol an area without being in close contact with the residents.
"M.A.T.A.R also has a 'voice' and the Police are planning to leverage this feature to spread police-related messages," said Assistant Superintendent Daniel Toh.
The police officers in the control centre can use a microphone to broadcast messages through the robot's speakers. Teo shared that M.A.T.A.R was able to dissolve 'small incidences' by verbally reminding residents to observe safe distancing when queueing up for food.
"Most of the interactions here are minor, where a simple reminder would suffice. Most of the time, the M.A.T.A.R is sufficient," said Teo.
"The M.A.T.A.R also plays a deterrent role. When the (residents) actually see that the M.A.T.A.R is patrolling, generally they tend to adhere to the safe distancing measures," she added.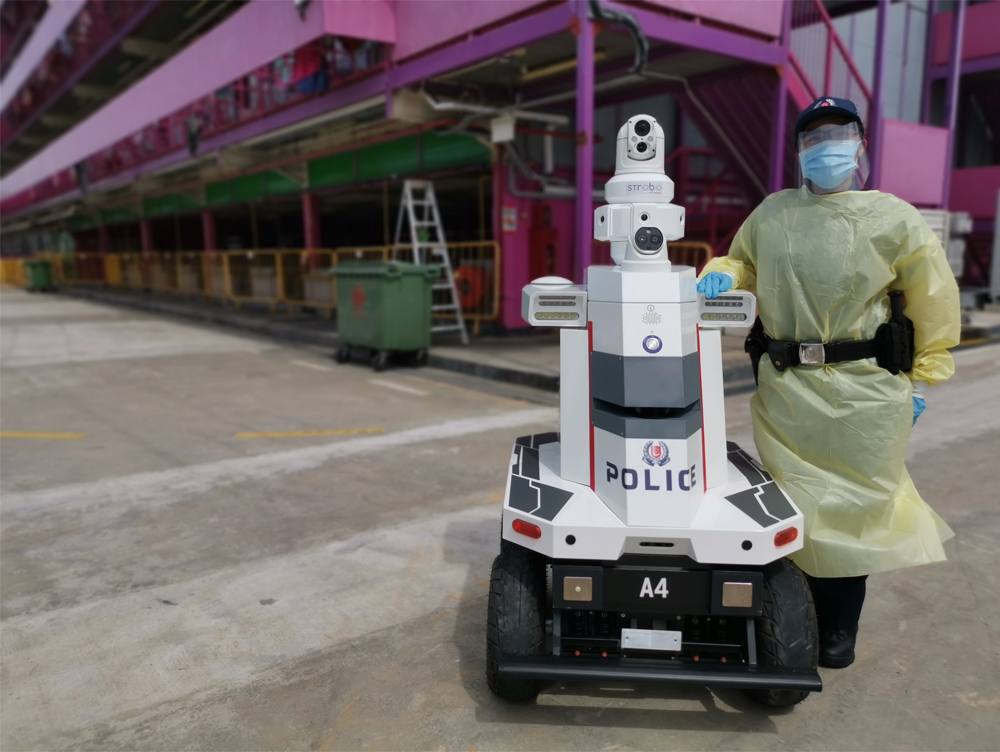 The police are also exploring the broadcasting pre-recorded soundbites in different languages that the dormitory residents can understand.
However, for incidences that happen within dorm rooms or above ground level, regular human police will have to intervene as M.A.T.A.R robots are not able to access these areas.
Where else has it been deployed?
Apart from the current dormitory, M.A.T.A.R robots had also been deployed at another government quarantine facility in the east.
Previously, M.A.T.A.R had been deployed at National Day Parade 2019, Marina Bay Countdown 2020 and Chingay 2020. M.A.T.A.R robots are usually deployed at locations where there are large crowds and major events.
Recently, M.A.T.A.R robots were undergoing trials at Bedok Police Division, but these trials were put on hold due to Covid-19. SPF said that they are exploring the use of M.A.T.A.R. in public locations in the future.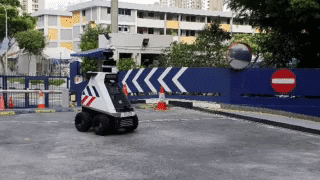 Other robots deployed to fight Covid-19
Other then M.A.T.A.R, we've been seeing lots of robots aiding Covid-19 efforts recently.
These include SPOT, the safe-distancing robot dog at Bishan-Ang Mo Kio Park, the teleconference 'Baymax' robots, and the food robots deployed at Changi Exhibition Centre.
By sending robots into areas where the risk of infection is high, the amount of uninfected staff working within these facilities can be reduced, and personnel can care for residents safely as well.
Top photo by Singapore Police Force.
If you like what you read, follow us on Facebook, Instagram, Twitter and Telegram to get the latest updates.