A woman in a wet market without her face mask on was seen in a photo pointing her phone camera at two Singapore police officers.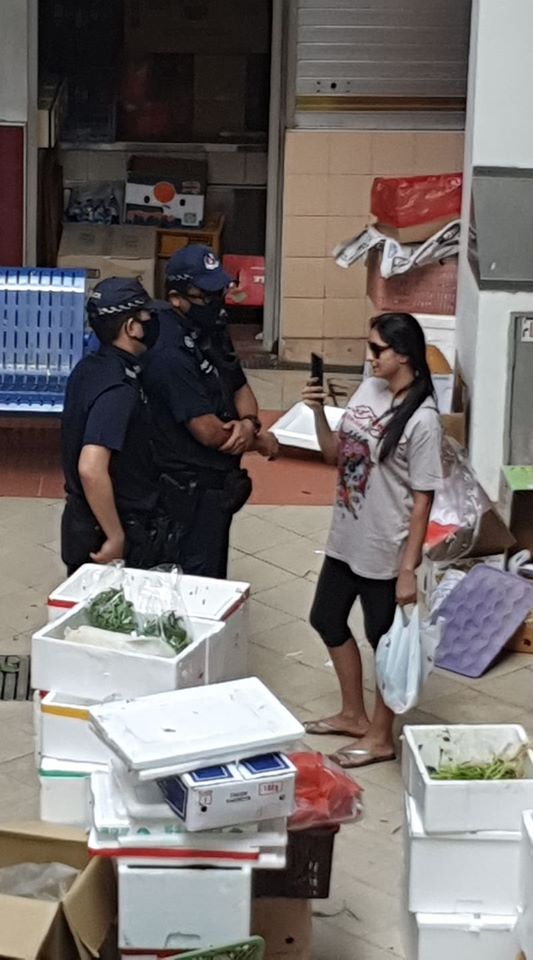 The photo made the rounds online on April 14.
Subsequently, at least two videos shot from different angles emerged on social media, showing a few minutes of footage of what happened.
You can view both videos here and here.
The incident is believed to have happened in recent days.
This was after it was announced that people not wearing face masks will not be allowed to enter the 40 markets managed by the National Environment Agency (NEA) or NEA-appointed operators from April 12.
The videos also showed all the wet market operators and patrons wearing masks.
What videos showed
Both videos showed the woman in sunglasses and no mask on being spoken to by two police officers.
She appeared to have been in the midst of buying groceries.
As she continued to buy groceries, one of the police could be seen speaking to a person in white shirt, who appeared to be a safe distancing enforcer.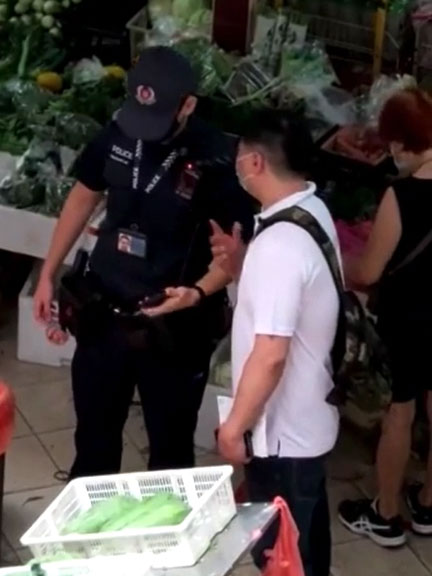 However, the woman then tried to leave the premises when she was done with her purchase of groceries: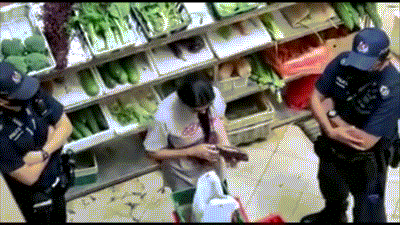 The woman was approached again and one of the police officers took out his handcuffs but kept them: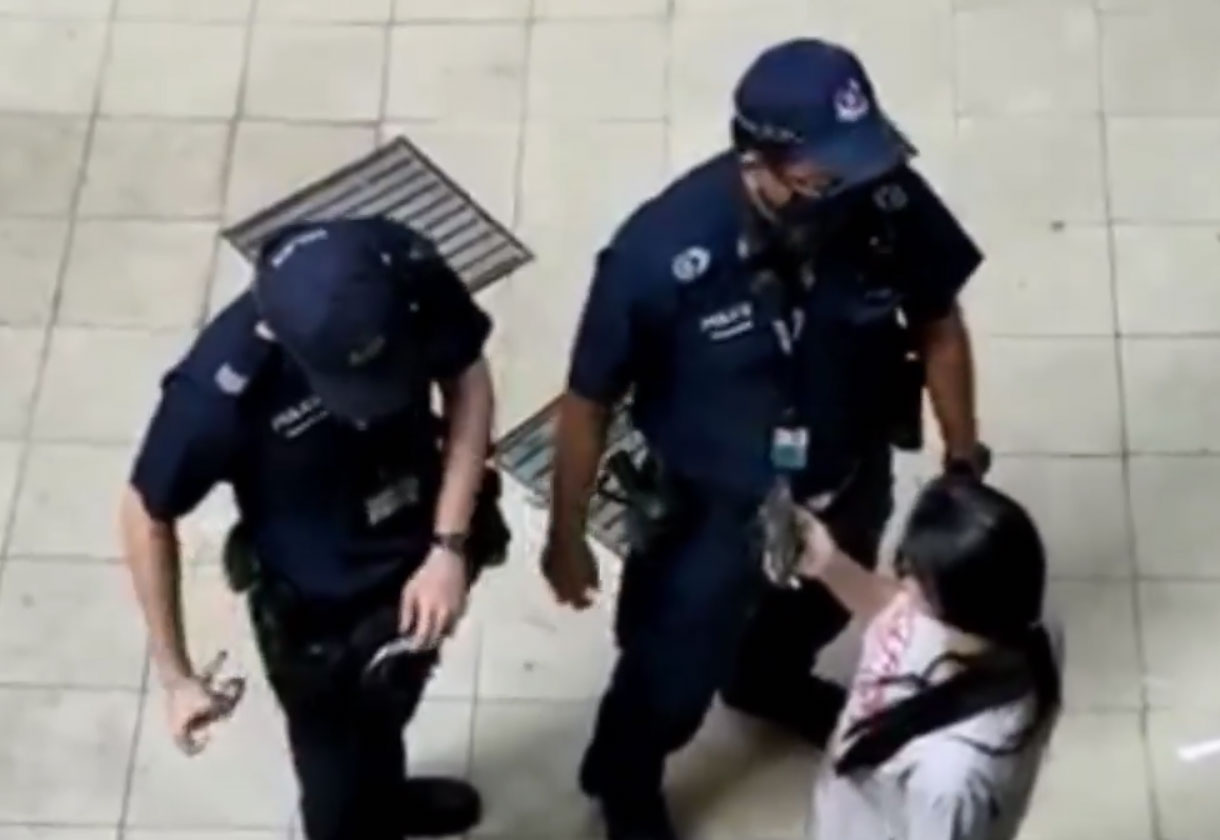 She was stopped a second time and she tried to leave again: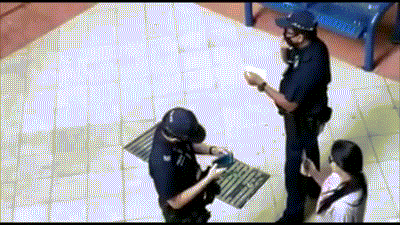 After which the video showing this scene cut off.
Responses
Responses to the woman's antics have been harsh.
Many commenters slammed the woman's nonchalant behaviour, while others questioned if harsher action can be taken against her.
A week after circuit breaker measures were implemented, Singapore has stepped up on imposing more rules on mask-wearing in public.
National Development Minister Lawrence Wong, co-chair of the multi-ministry taskforce, announced in a press conference on April 14 that it is now compulsory for everyone in Singapore to wear masks the moment they leave the house.
We have reached out to the police for comment and will update this article when they respond.
If you like what you read, follow us on Facebook, Instagram, Twitter and Telegram to get the latest updates.