Singaporeans cooped up at home on Saturday night, April 25, took to singing Home out loud in unison and in different keys all over the island at around 7:55pm.
Singaporeans island-wide were urged to sing along and shine a light out of their window as a rendition of Home was simultaneously played on television so everyone could be on the same page.
A common scene across the island saw many standing by the window and at the corridor or balcony waving their mobile phone flashlight, with flags put up as permission had already been given for their display even though it isn't National Day.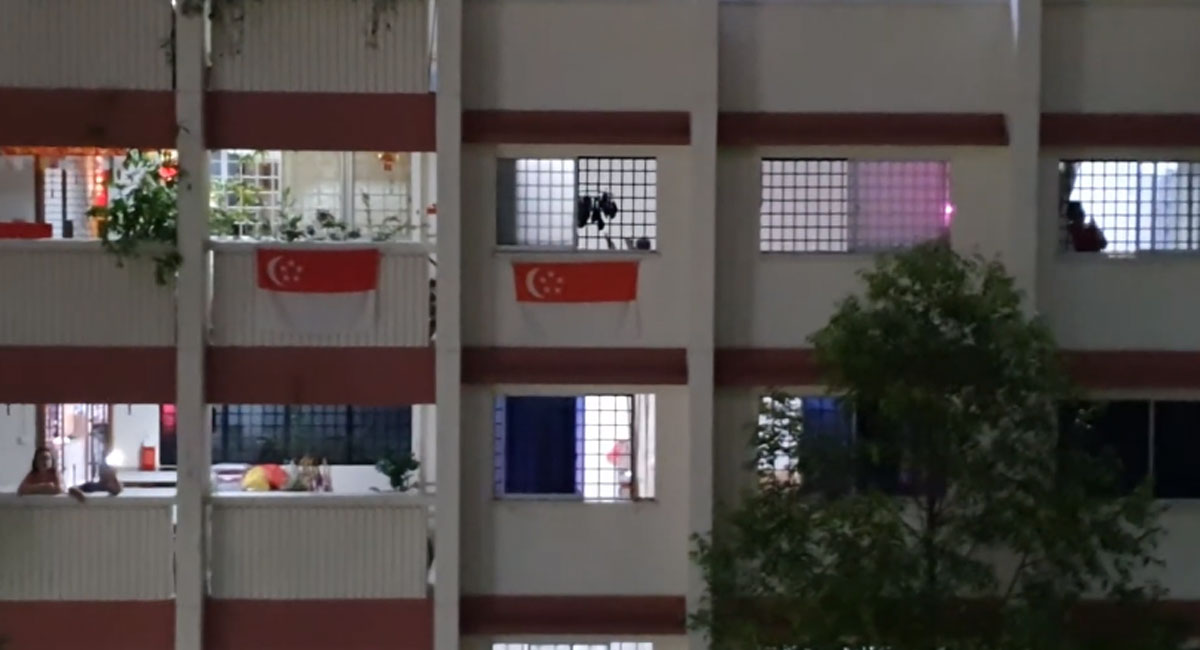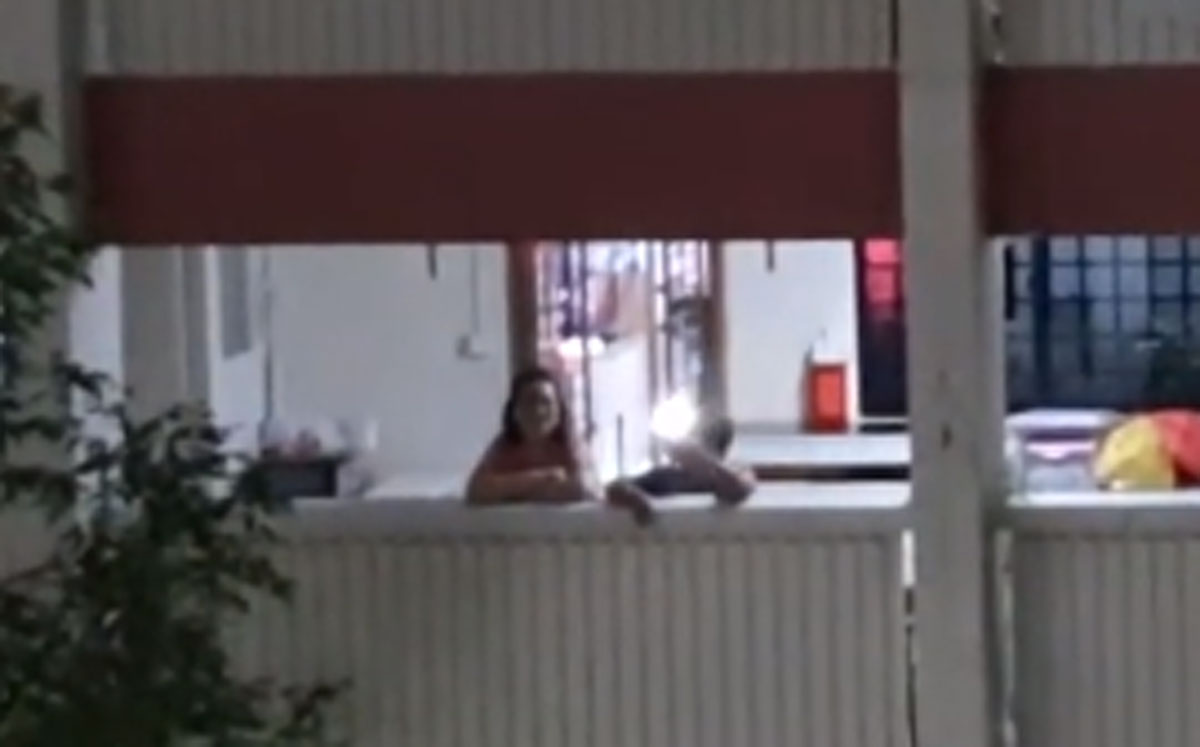 This national show of solidarity during the circuit breaker period was supposed to be a shoutout to thank front line and migrant workers in Singapore fighting Covid-19.
Unidentified flying object headed for the ground
As with all feel-good initiatives, unexpected moments also tend to occur.
One such moment was caught on video by someone in Singapore who wanted to film the great singalong.
Instead, she captured what was likely a phone falling out of a HDB flat window, which provided a nice light show on its way down.
From the looks of it, the phone fell about 20 storeys.
Here is a gif: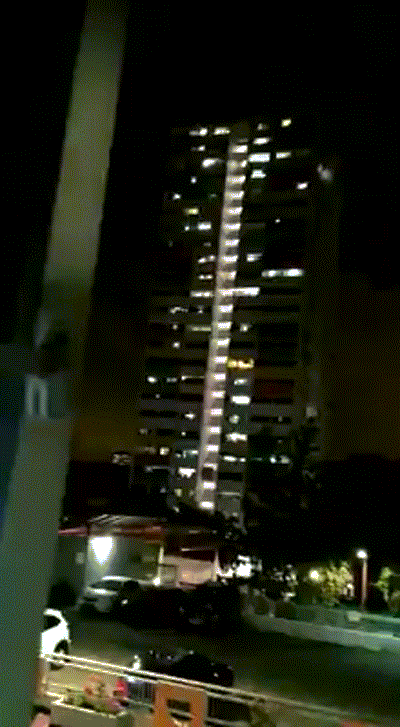 Here it is in slow motion:
You can watch the video here:
Singaporeans can help pray for it to be a torchlight instead of a mobile phone.
Mobile phone repair shops are closed during this circuit breaker period.
Otherwise, Press F to pay respects.
If you like what you read, follow us on Facebook, Instagram, Twitter and Telegram to get the latest updates.