Singaporeans are advised to stay at home as much as possible and if they want to, they can head out to exercise alone or with their family members only in the neighbourhood.
To help people in Singapore find off-peak slots to visit green spaces safely, the National Parks Board (NParks) has launched the Safe Distance @ Parks portal on April 4.
The real-time map shows the crowd levels at most green spaces to allow people to make informed decisions before heading out.
Drones used for crowd management
According to a statement from Leong Chee Chiew, Commissioner of Parks & Recreation, NParks, the agency has also deployed a total of 30 drones in selected parks and nature areas to monitor park visitorship.
These green spaces are larger with more ground to cover, such as Bishan-Ang Mo Kio Park, East Coast Park and Bukit Timah Nature Reserve.
The use of drones provides NParks with high vantage points to obtain visitorship updates quickly and complement the ground observations by NParks officers.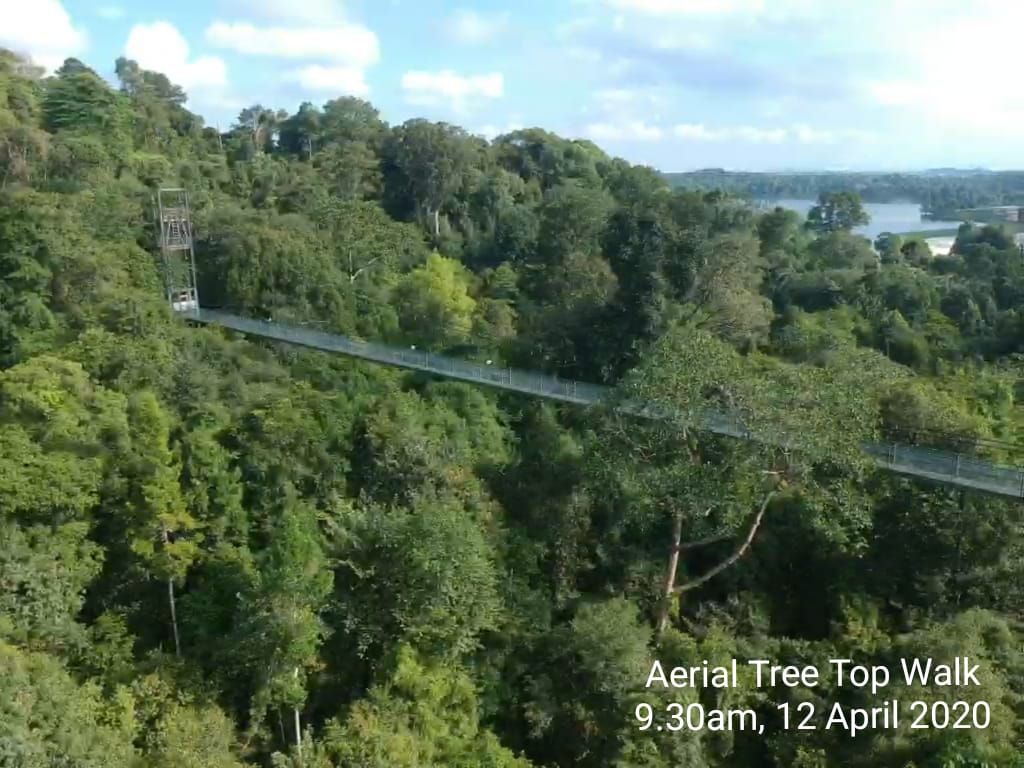 The use of drones also gives them a better sense of the density of visitors in a specific area.
Some sections of parks (such as the MacRitchie TreeTop Walk and Southern Ridges) and stretches of the Park Connector Network have been closed temporarily to ensure space for safe distancing, according to the statement.
Aerial photographs taken by the drone are reviewed every half an hour and there are about 1,000 staff members rostered to enforce safe distancing at parks.
While members of the public are still allowed to exercise during the circuit breaker period, gatherings and some social activities such as barbeque, kite flying and frisbee playing are not permitted.
All beaches have been closed on the fourth day of circuit breaker on April 11 as part of safe distancing enforcement.
Top photos via NParks and Pixabay
If you like what you read, follow us on Facebook, Instagram, Twitter and Telegram to get the latest updates.