A migrant worker has taken to the internet to publicly express his thanks and appreciation for the Singapore government.
One Sozal Mirza did this through a heartfelt Facebook post on Apr. 17, which has since gone viral with over 1,200 shares and 2,700 likes at the time of writing.
Thanked government for caring for migrant workers
In his post, Sozal thoroughly thanked the government, including the Ministry of Health and the Ministry of Manpower, Singapore police, as well as other personnel in essential services, for caring for him and other migrant workers during this period.
"I on behalf of all Bangladeshi Migrant workers in Singapore wants to thank the entire singapore gov. Police, MOM, MOH, every security, every cleaner, every food supplier. For handling this situation very efficiently."
From a separate Facebook post, Sozal appears to be a resident of Sungei Tengah Lodge, one of the dormitories that has been gazetted as an isolation area to curb the transmission of Covid-19.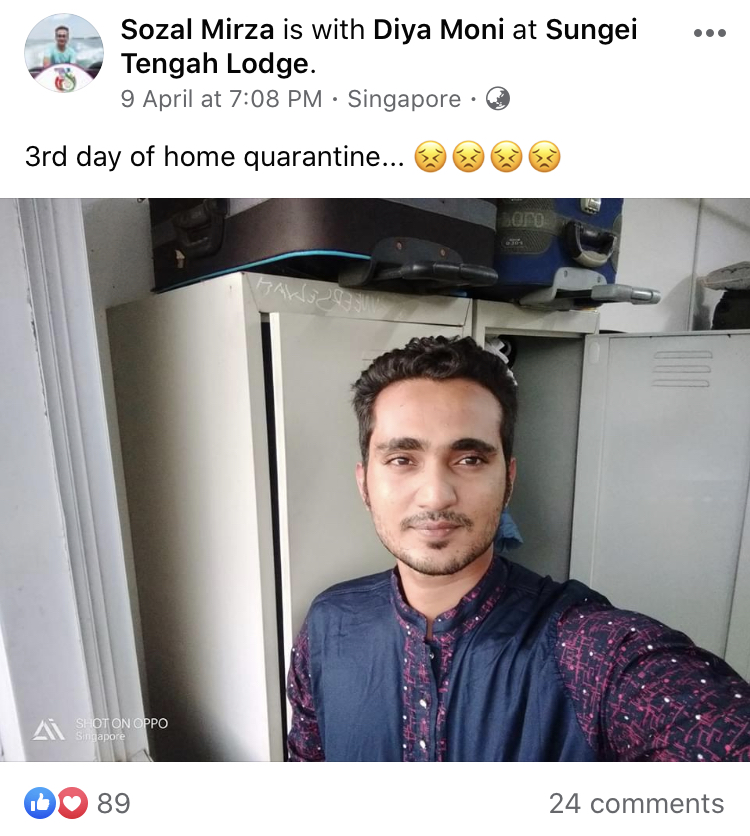 As of Apr. 18, there are 558 confirmed cases at the dormitory.
893 out of the 942 cases on Saturday are Work Permit holders residing in dormitories.
Sozal added how grateful he was to the government for providing migrant workers with food and daily necessities such as masks, hand sanitisers and data cards.
He also pointed out the presence of "medical camps" in his dormitory—onsite medical support is something MOM had previously announced they would ensure at gazetted dormitories.
During the isolation period, workers will receive paid hospitalisation leave and have all three meals provided.
MOM has assured quarantined workers they will continue to be paid despite being under quarantine.
Sozal candidly said that if he were back in Bangladesh, he might not be getting the necessary care and support he is currently getting during this critical period.
"And i'm today promising here in publicly if i got a chance any times to do something for Singapore i will do it in any cost. Cause they are doing best for me... I will also do the best for them...."
You can read his full post here.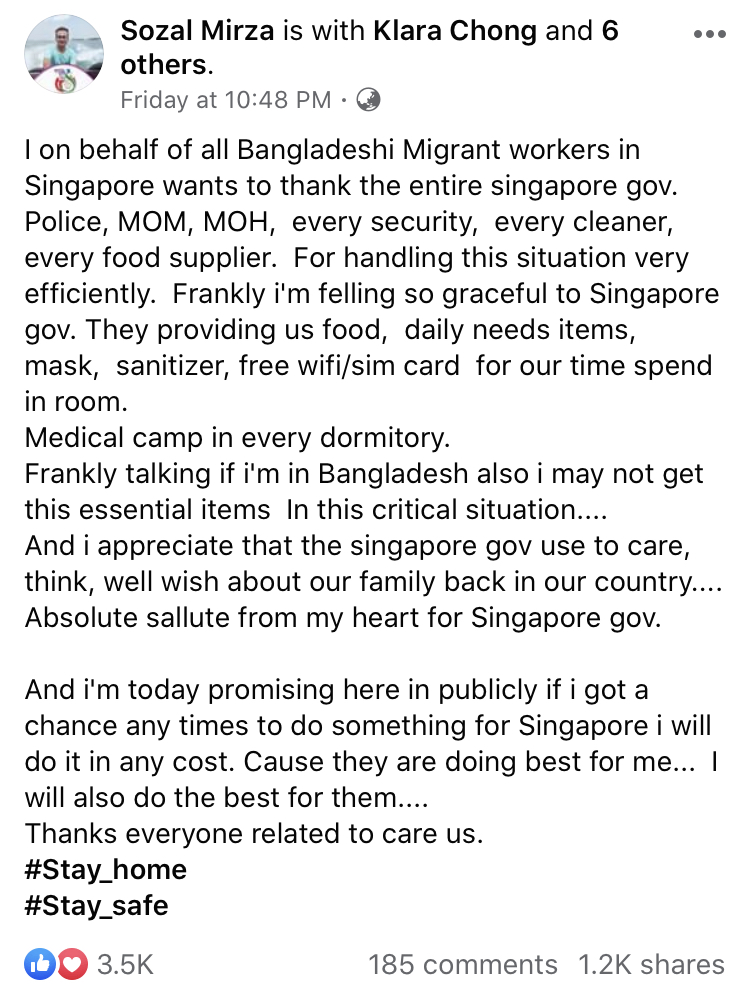 Singaporeans thank him and express appreciation for migrant workers
Reactions to his post have been overwhelming, with many thanking Sozal for the kind words, as well as wishing him well. Others have also expressed their hope that these workers will be treated better in day-to-day life when the worst of the virus is over.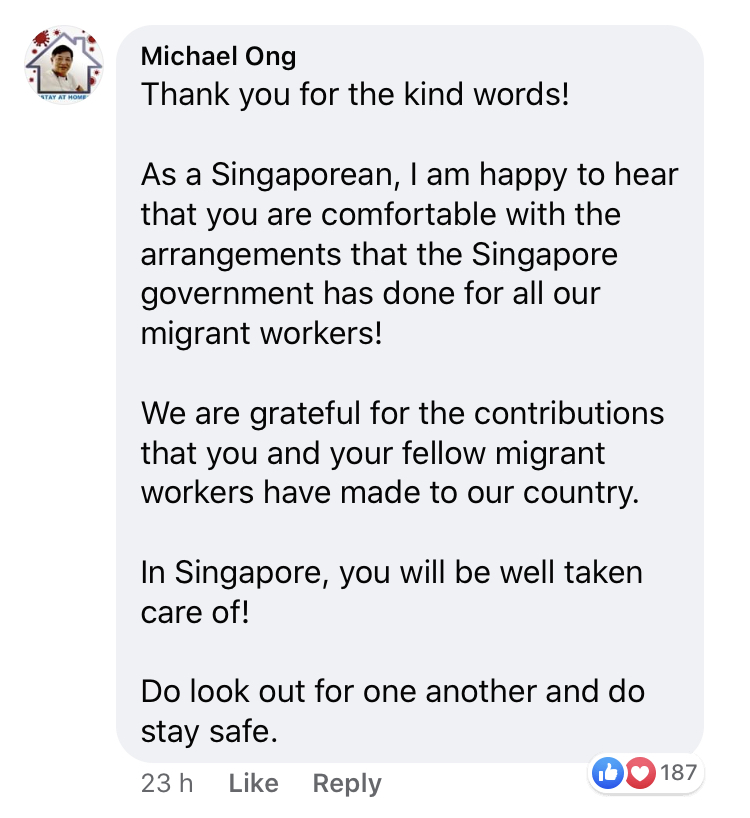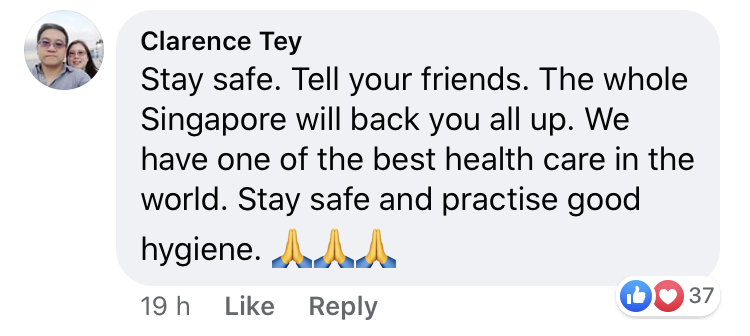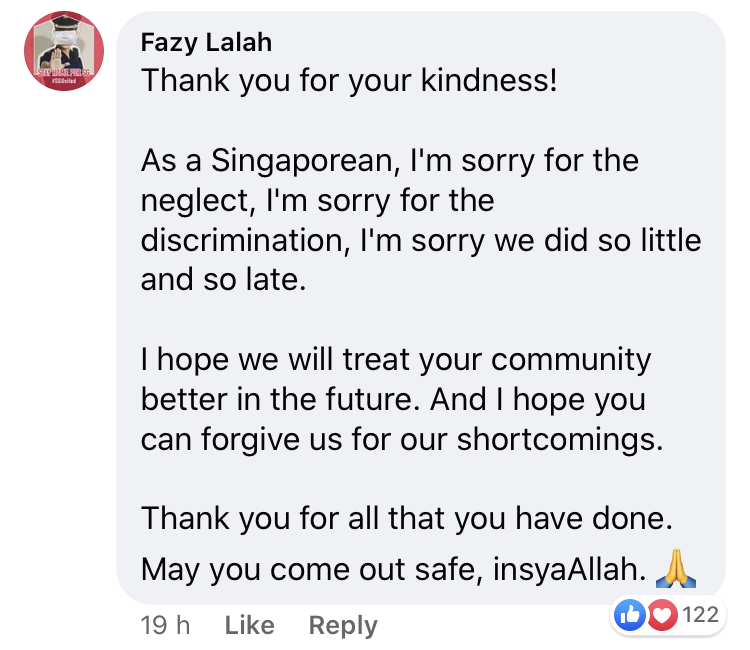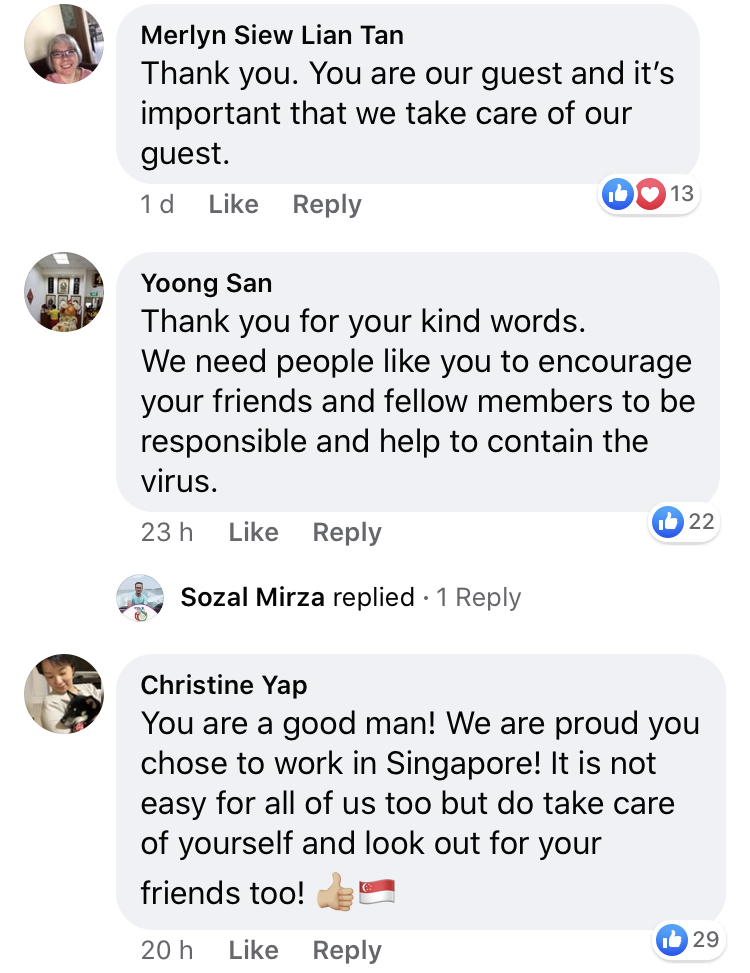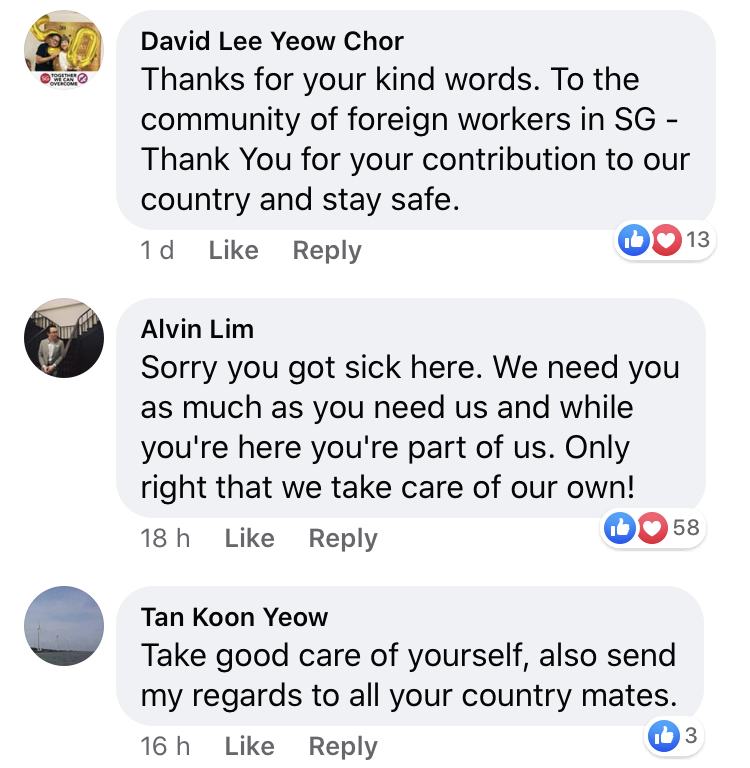 Here's Dipa Swaminathan, founder of Its Raining Raincoats, talking about what can be done to help migrant workers.
Here are some initiatives to help these workers during these troubled times.
Top photo from Sozal Mirza / FB
If you like what you read, follow us on Facebook, Instagram, Twitter and Telegram to get the latest updates.