Homegrown brand Irvins is a widely recognised name in Singapore.
The funny thing is, despite running a successful food and beverage company, the main man behind the salted egg snacks isn't much of a cook himself.
"I wouldn't consider myself a good cook, but I'm a foodie who constantly tries new things."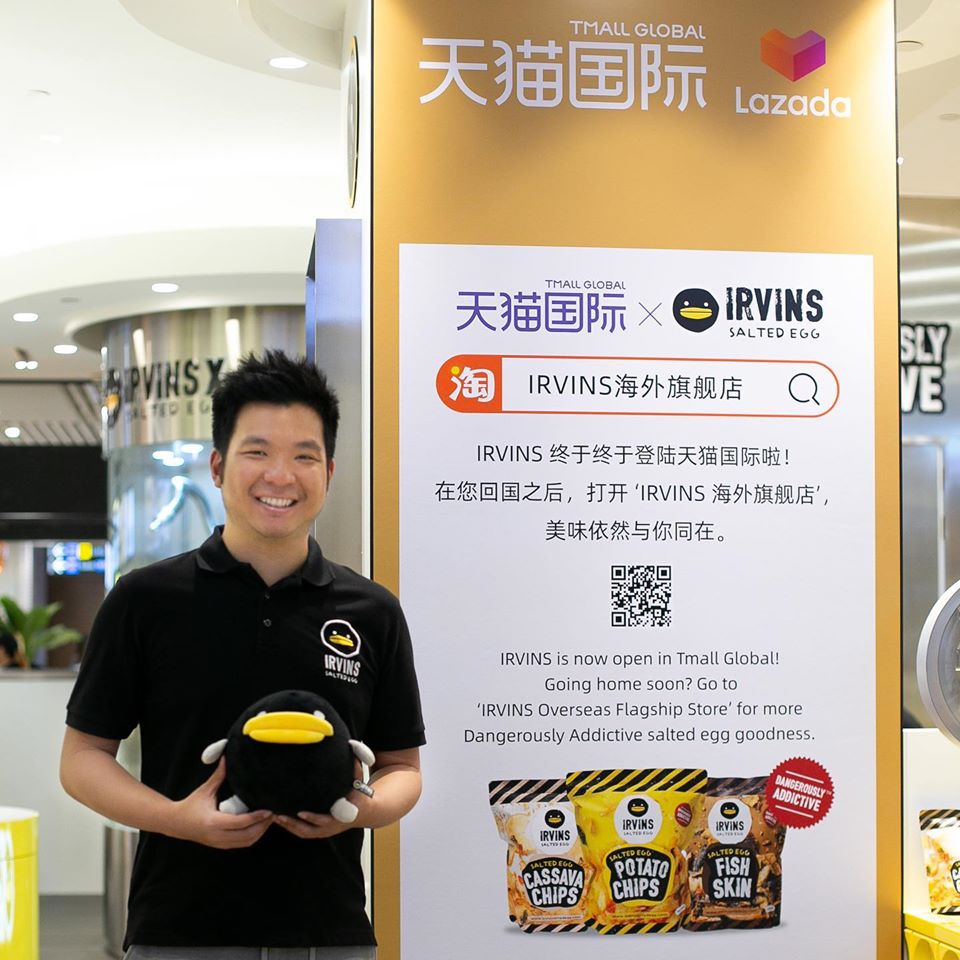 We spoke to Indonesia-born Irvin Gunawan, founder of Irvins Salted Egg, to find out more about him and his business.
Had two food businesses
The commerce graduate told Mothership that F&B has always been a passion of his, which is why he has dabbled in several food and beverage businesses before finding success with Irvins Salted Egg.
Upon graduating university, Gunawan planned on opening a chocolate cafe called Cocoba (a play on the words "chocolate bar") but that didn't pan out.
Instead, he opened an Indonesian restaurant located in Shenton Way called Chilikong in 2007.
Unfortunately, he had to close down the restaurant about two years later.
That didn't really come as a surprise since Shenton Way is part of the central business district in Singapore, where rent is more expensive and footfall isn't the best on weekends.
In a previous interview with Nikkei Asian Review, he said, "It's a killer (running a business in CBD). Those who make it, I salute them."
That experience, however, didn't scare him from venturing into the F&B industry again.
In 2008, he opened a seafood restaurant in River Valley called Irvin's Live Seafood Restaurant.
Unlike Chilikong, however, the seafood restaurant did pretty well.
Alas, in 2011, he faced another challenge: The landlord increased the rental by almost 50 per cent.
So the restaurant moved to Jalan Leban, where they had to start from everything from scratch.
But there was a silver lining to the move.
Salted egg everything
It was at Jalan Leban where they developed the salted egg fish skin and potato chips that are now an ubiquitous part of Irvins Salted Egg.
Gunawan said: "In 2014, salted egg crab was clearly the number one signature dish (in our restaurant), so we thought, what other things can we put in the menu with salted egg?"
Upon receiving requests from the customers, the restaurant developed close to ten other salted egg dishes including salted egg chicken, salted egg tofu, salted egg enoki mushrooms and salted egg vegetable tempura.
As it turns out, the salted egg potato chips and fish skin were the most popular items.
After witnessing the popularity of the salted egg coated potato chips and fish skin, the restaurant began to produce the snacks into containers and made it available for purchase at the restaurant's cashier counter.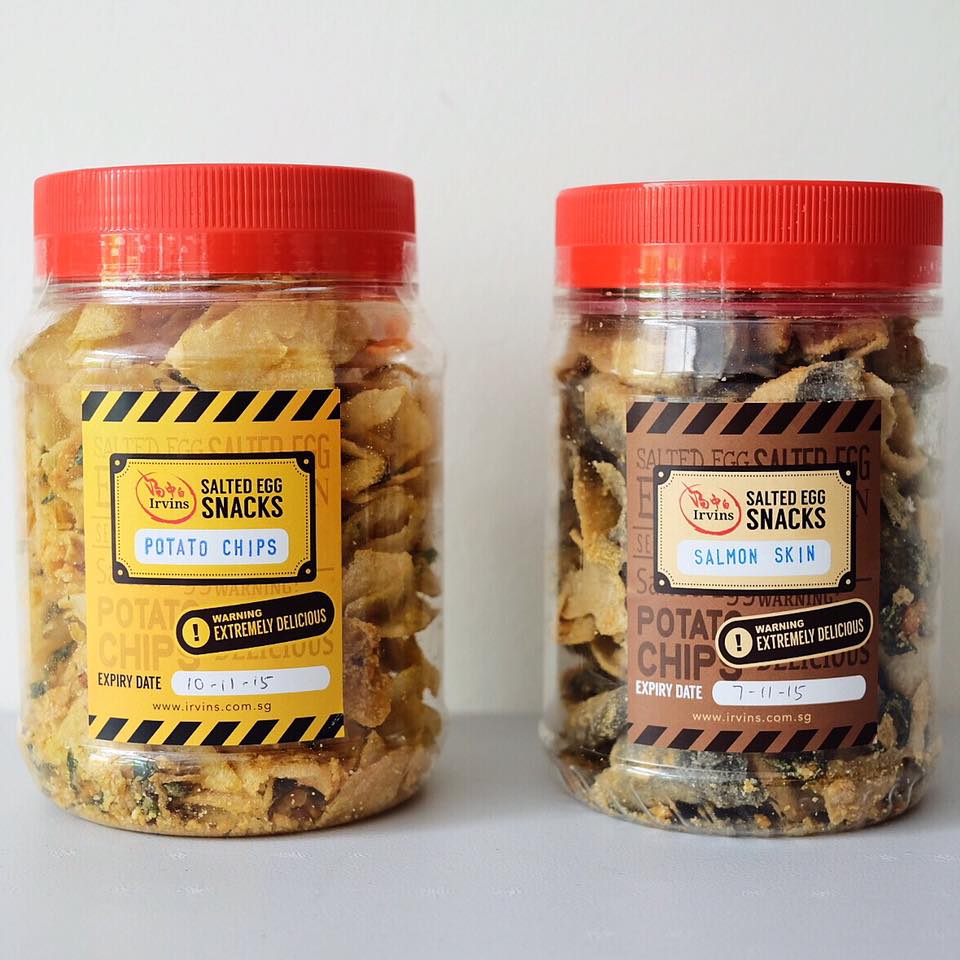 2016: The year of change
2016 was a year of changes for Irvin.
Firstly, they changed the packaging of the snacks from the container to the current familiar ziplock pouch.
Secondly, he decided to close his restaurant to focus his energy on the snack business.
"Salted egg is the main selling point of our restaurant. Our competitive advantage, if you will. It made sense to specialise in it and I eventually realised that we needed to focus our energy to make sure the snacks business grew fast and strong."
While some people may think that this move was risky, he plunged into that decision with the support and encouragement of his family.
"My family have been extremely supportive. My parents have given me nothing but encouragement from the beginning and their belief in me is what fuels me to keep on going."
And this decision may not have been so bad, after all.
Never thought it would go this far
In six years, Irvins Salted Egg has over 20 outlets and pop-up stores in nine countries:
China

Dubai

Hong Kong

Japan

Philippines

Singapore

Taiwan

Thailand

U.S.
And yet, he says that he never could have imagined for the business to go this far.
"I had a good feeling that people will love the bigger range of salted egg dishes because you wouldn't be able to find them anywhere else. But not in a million years would I have dreamt that it will eventually bring us this far."
The lizard incident
Things may look all fine and dandy but just last year, the company faced another hurdle.
In January 2019, Irvins was struck by two viral incidents of lizards found in packets of its salted egg fish skin packets.
According to Gunawan, this incident didn't just affect him. It affected everyone in the company.
"Everyone in the company was devastated when we were struck by the incident. We consistently strive to maintain perfection and the utmost quality in our products, which was why it was a huge setback to us when that incident happened."
Instead of keeping mum on the issue, they decided to remain transparent and sincerely apologised for the incident.
And he got a huge takeaway from this incident.
Gunawan said: "The crucial lesson is understanding that integrity, humility, and a willingness to keep learning, regardless of how well established your organisation is. I do my best to uphold these high standards with the Irvins family every day."
A family business
While his name is part of the company's name, he'll have you know that it takes more than himself to run the business.
In fact, Irvins Salted Egg is a family business that he runs with his two brothers, Ircahn (the Chief Operations Officer) and Ivan (the Chief Financial Officer).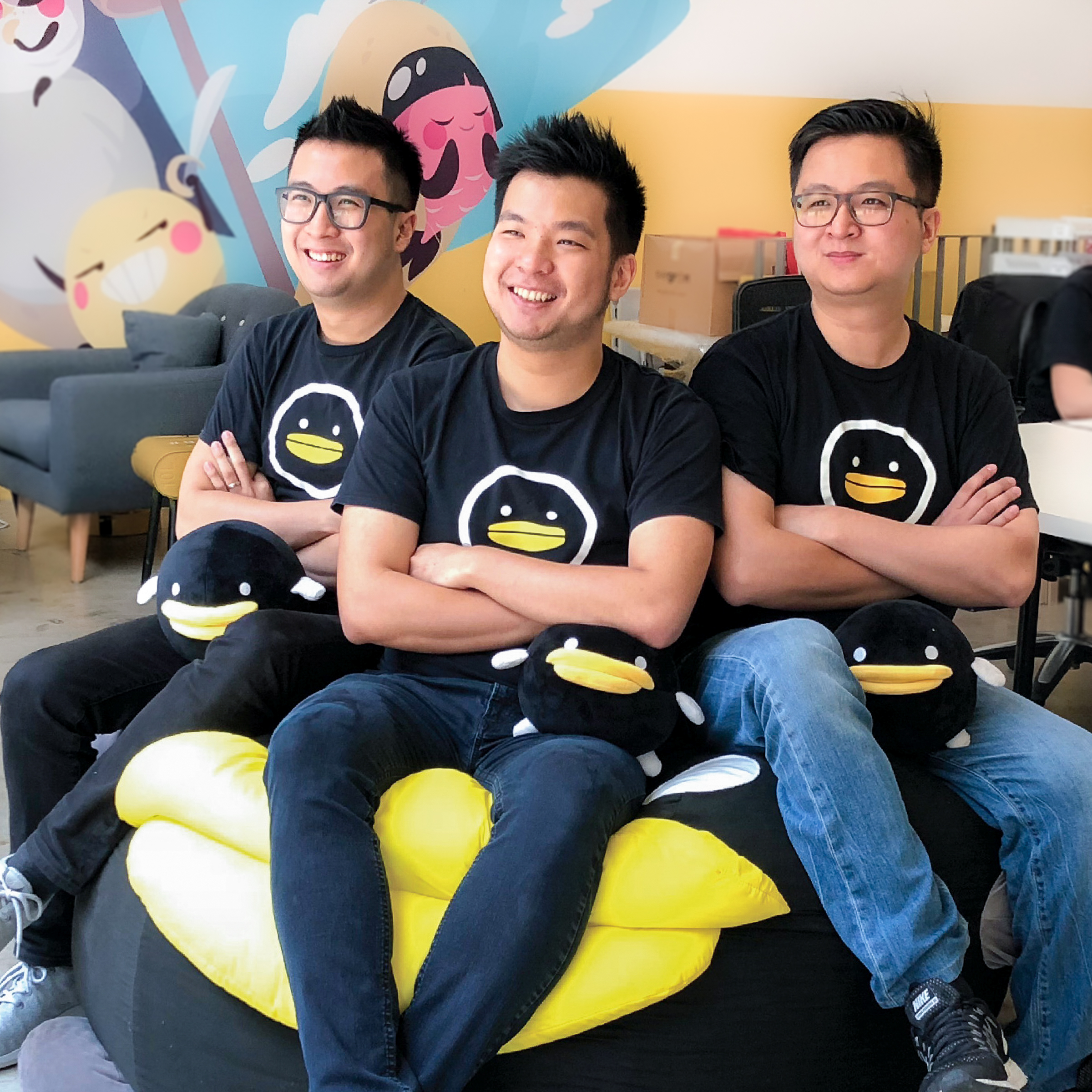 After all, it can be tough separating family from business.
He admitted that disagreements happen "many times" among the brothers, but eventually one of them would give in.
However, he refrained from elaborating about past disagreements he had with his brothers.
The brotherly squabbles aside, he thinks that they make a great team and would even go as far as to say that they have a "fantastic relationship" as colleagues.
More than just snacks
While the business is known for their salted egg snacks, Gunawan is hoping to evolve their products beyond just snacks.
Irvins Messy Kitchen in Wisma Atria, for example, serves meals like salted egg chicken bowl and even non-salted egg variations like spicy truffle noodles with lala.
"There will still be many evolutions of the Messy Kitchen in the future and we will throw many curve balls. Customers can expect the unexpected."
And how about the man himself?
Aside from food, he aspires to delve into the fashion, music and movie industry one day.
"I'm very passionate about design and creative projects."
Perhaps we can expect salted egg-scented wearables from him someday.
Top image courtesy of Irvin Gunawan.
If you like what you read, follow us on Facebook, Instagram, Twitter and Telegram to get the latest updates.