Temasek Holdings CEO Ho Ching has taken to Facebook on Wednesday, April 15, to recount a story where a Singaporean person was cured of his tinnitus at a Traditional Chinese Medicine (TCM) clinic in Taiwan.
Singaporean cured of tinnitus in TCM clinic in Taiwan
Starting her post by saying she is "relaxed", and that there is "no reason at all to be angry with anybody", she said that Taiwan was "a life saver" for the Singaporean and his mother.
She then proceeded to relate details of his positive experience in the self-ruled island as recounted to her by his mother.
Ho said the clinic had allowed him and his mother to pay by instalments, and that her son had seen such tremendous improvements that he is now able to sleep and eat properly, and is no longer "suffering in agony with big sad panda eyes from lack of sleep".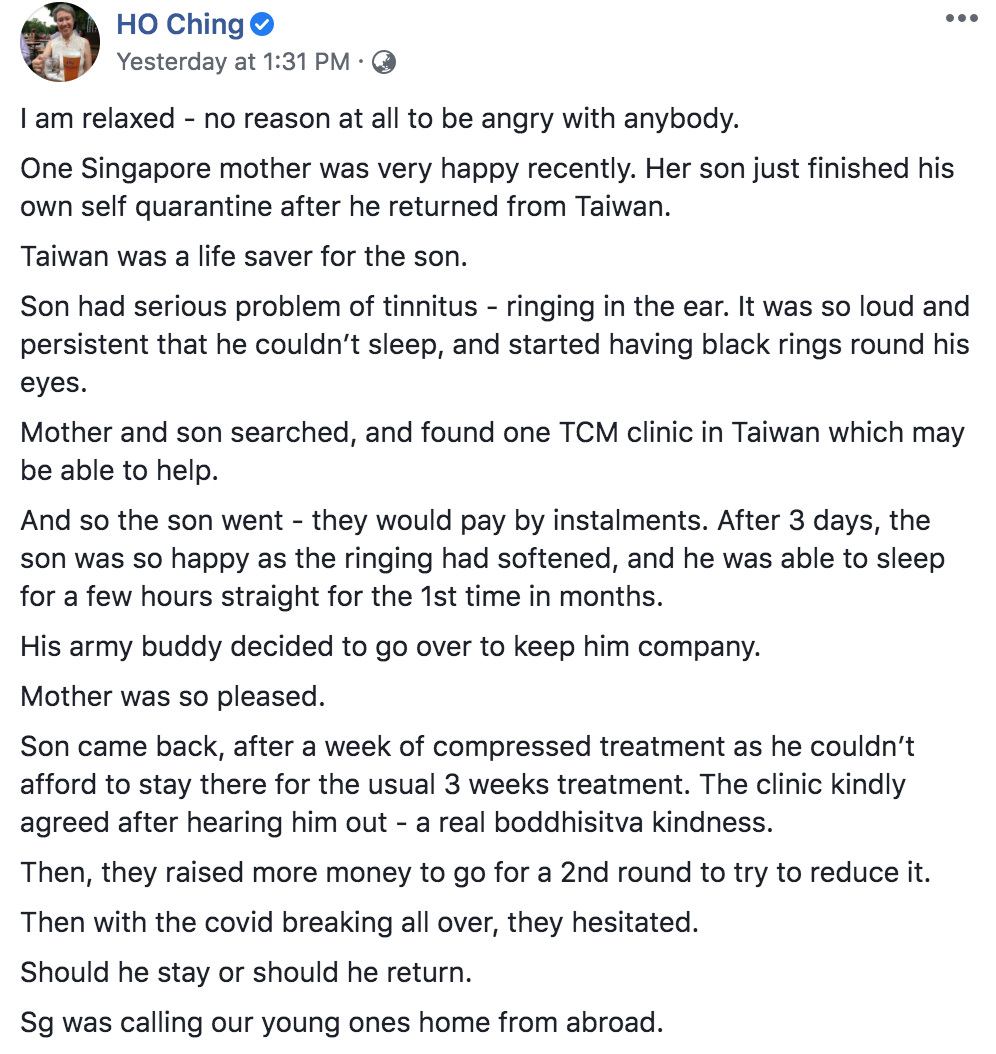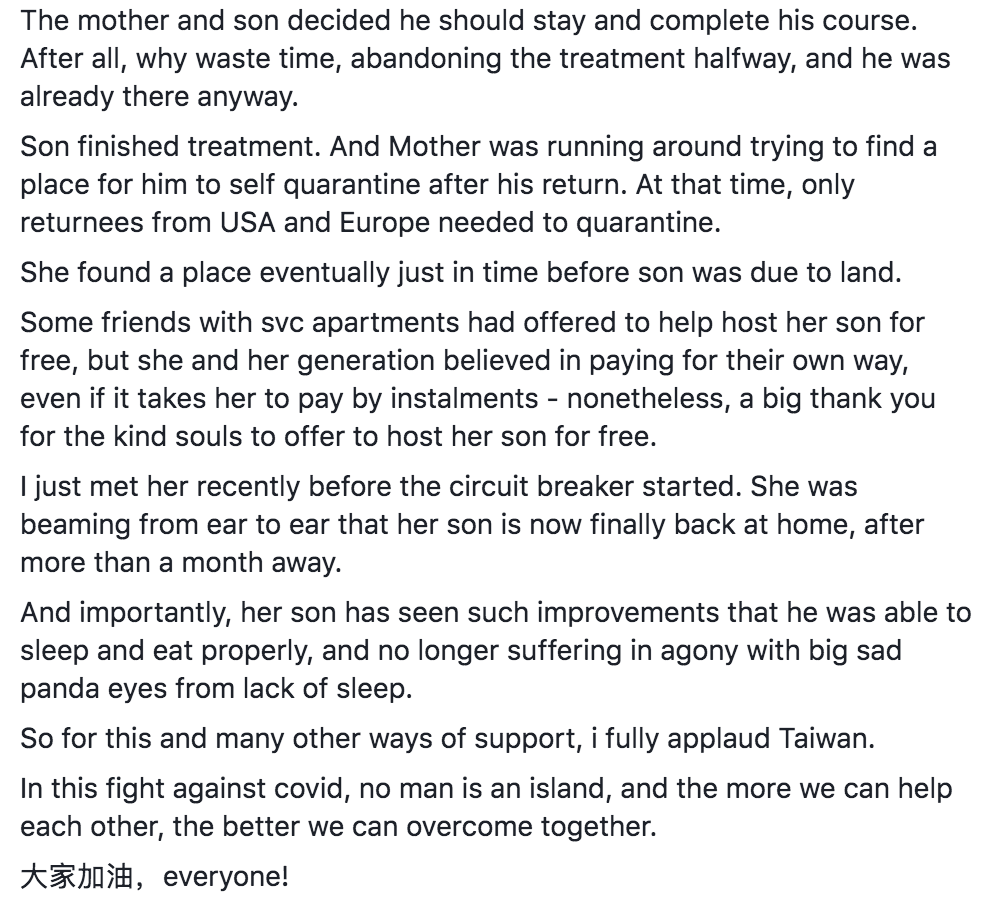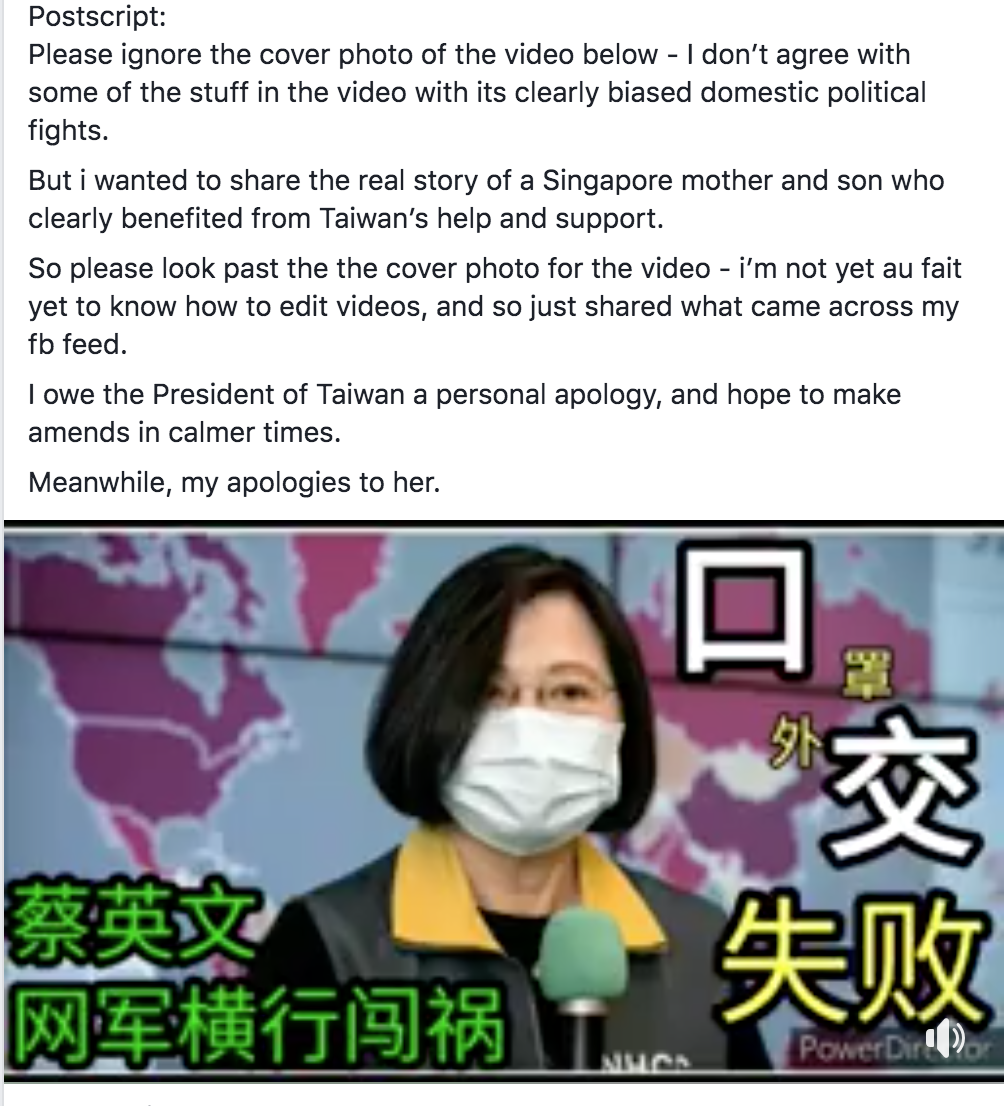 Posted a video to accompany her story
To accompany her story, Ho had also posted a video from pro-Beijing and Kuomintang Facebook page "Yuan Lai Shi Zhe Yang" (So it's like this, 原来是蔗样) that claimed that Taiwan's blanket ban on mask export in January had caused a mask shortage in Singapore at a time when the country needed them the most.
The hosts in the video also claimed that while ST Engineering had to urgently send its production lines back to Singapore to produce the masks needed, the process was delayed by a month.
In addition, the hosts accused young Taiwanese netizens for bring too reactive, and jumping on the bandwagon to criticise Ho without understanding the real backstory behind her comment.
They also claimed that such actions have led to "a huge backlash" by Singaporeans against the Taiwanese netizens.
The video itself received widespread praise from commenters, who said the hosts were objective in their judgement of the issue.
The commenters also felt that Taiwanese netizens had been quick to take up arms in what they see as defending Taiwan, but actually ended up straining relations between Singapore and Taiwan.
Ho said she does not agree with "some" stuff said in the video
However, in a subsequent edit to the post, Ho said she does not agree with "some of the stuff in the video with its clearly biased domestic political fights".
"Ignore" the cover photo for the video
She also asked her audience to "ignore" the cover photo used in the video.
She said: "I'm not yet au fait yet to know how to edit videos, and so just shared what came across my fb feed."
The cover photo in question has the words "mask diplomacy failure" next to Taiwanese President Tsai Ing-wen, but due to the way the words was edited, the specific phrase "oral sex failure" was blown up, making it stand out from the picture instead.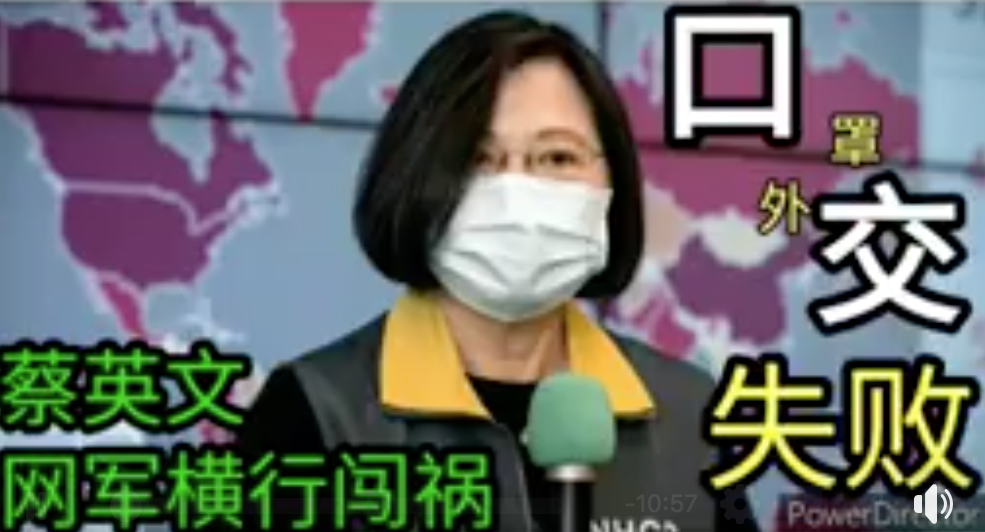 The words "Tsai Ing-wen's cyber army creating trouble with their reckless behaviour" were superimposed on the picture as well.
The editing of the picture and its addition to the video is most likely done by the Facebook page itself, and not the talk show.
Ho said she owes President of Taiwan "a personal apology", likely to be related to the cover photo of the video
In addition, Ho said she wanted to "share the real story of a Singapore mother and son who clearly benefited from Taiwan's help and support".
She added: "I owe the President of Taiwan a personal apology, and hope to make amends in calmer times."
"Meanwhile, my apologies to her."
Singaporeans expressed their support for Ho
Ho gained overwhelming support for her post -- one of the few Taiwan-related posts she has written in recent days -- from both Singaporeans, the mainland Chinese, and even the Taiwanese.










And when a commenter said he does not understand the reason behind her posting the "nasty video" on one hand, and writing the heartfelt story on the other, another commenter came to Ho's defence and told the former to "stay in [his] province of Taiwan."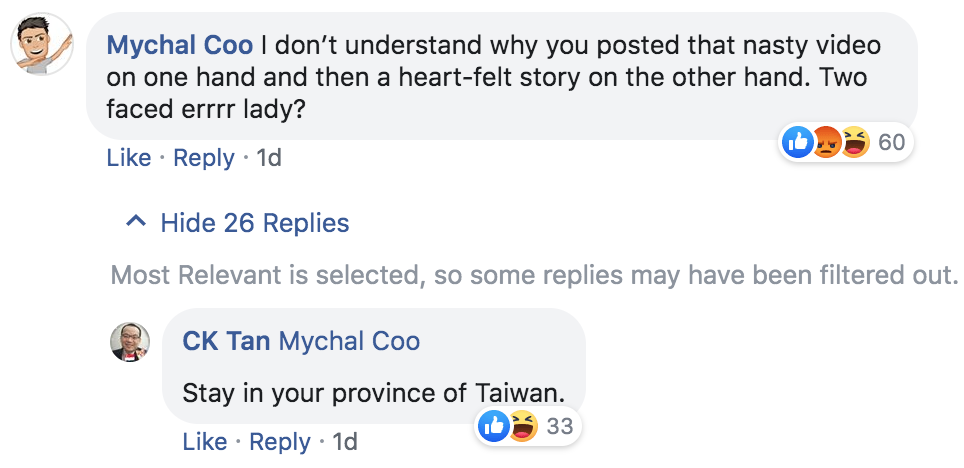 Ho's post has also drawn the attention of some Taiwanese who agreed that the young Taiwanese netizens had gone overboard in their criticisms of Ho.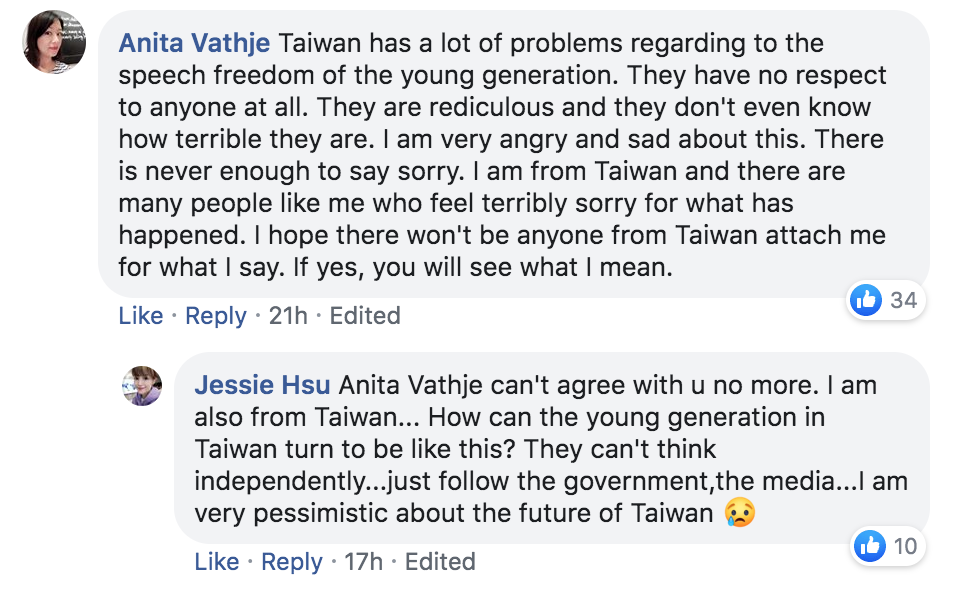 What's the mask episode about?
The mask episode with Taiwan was sparked by a single "Errrr...." comment made by Ho when she shared an article by independence-leaning Taiwan News that talked about how Taiwan is donating a million masks to other countries, including Singapore.
Following criticisms by several Singaporeans and Taiwanese commenters on her post, which they perceived as undiplomatic to a friendly entity, Ho edited her post to say a "huge thank you to all" that her Taiwanese friends have done.
She also said she will "treasure forever" others' "sincere" efforts to help, regardless of "success or failure".
It has been speculated that the process of getting ST Engineering's production lines back to Singapore has not been entirely smooth, as suggested by a now-deleted tweet by Speaker of Parliament Tan Chuan-jin.
Both Ho and Taiwan called for end to online spat
Since the episode unfolded, however, Ho has called for people to "stop trying to beat each other up in cyberspace".
Taiwan has also called for calm, with its Health and Welfare Minister Chen Shih-chung urging an end to the online exchange of words.
Taiwan said it might have been slow in shipping lines back to Singapore
In addition, he acknowledged that Singapore has indeed been affected by the export ban on masks as it was unable to produce masks in Taiwan.
He said Singapore's management of the Covid-19 outbreak was thought to be excellent at that time, which was the end of January.
As a result, he said Taiwan had not expected the incident to have much influence on Singapore's situation, and so, it might have been slower when it came to dealing with the shipping process.
Top image adapted via Ho Ching/Facebook and Suhaimi Abdullah/Getty Images
If you like what you read, follow us on Facebook, Instagram, Twitter and Telegram to get the latest updates.