The frequency and operating hours of public buses and trains were cut down on April 17 during the circuit breaker period as fewer people are out and about this Covid-19 pandemic.
Operators have reduced services to save costs due to a fall in ridership.
However, the reduction in services has led to some train commuters to experience crowded cabins on the first day of reduced operations, which runs counter to the existing measures for people in Singapore to space out.
Fewer trains arriving at longer intervals caused more passengers crowding platforms and carriages.
The frequency of trains on the North-South, East-West, North East, Circle and Downtown Lines have been reduced to no more than five minutes during peak periods and around 10 minutes during off-peak periods.
Photos of crowds in close proximity
Many photos posted on the transport operator SMRT Facebook page were accompanied with rider feedback.
Commuters were seen standing and sitting much closer than the recommended 1 to 2 meters of social distancing to curb the spread of Covid-19.
A north-bound train at Bishan station at 5:15pm looked like this: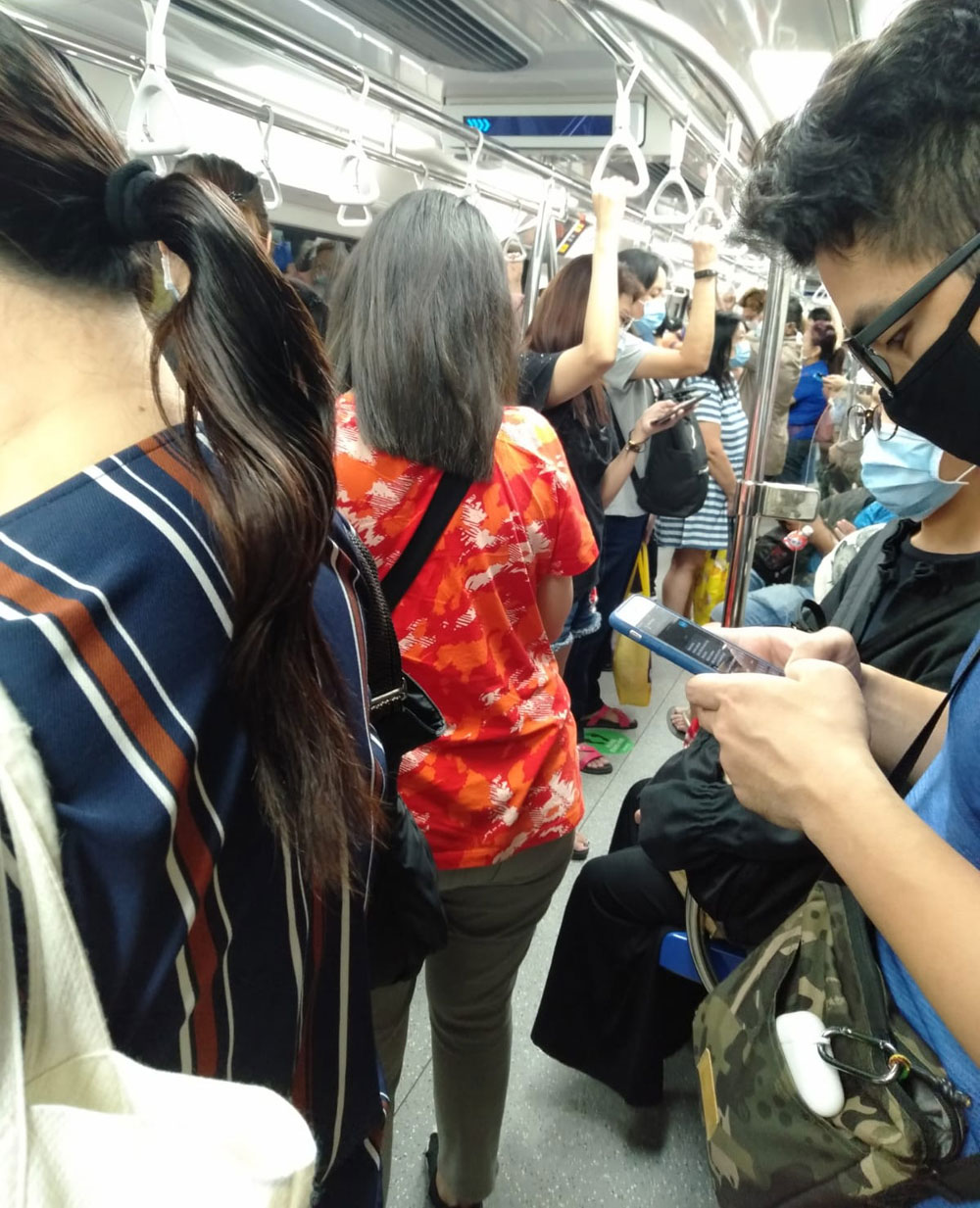 Another commuter said he could not find an available "green" spot to stand: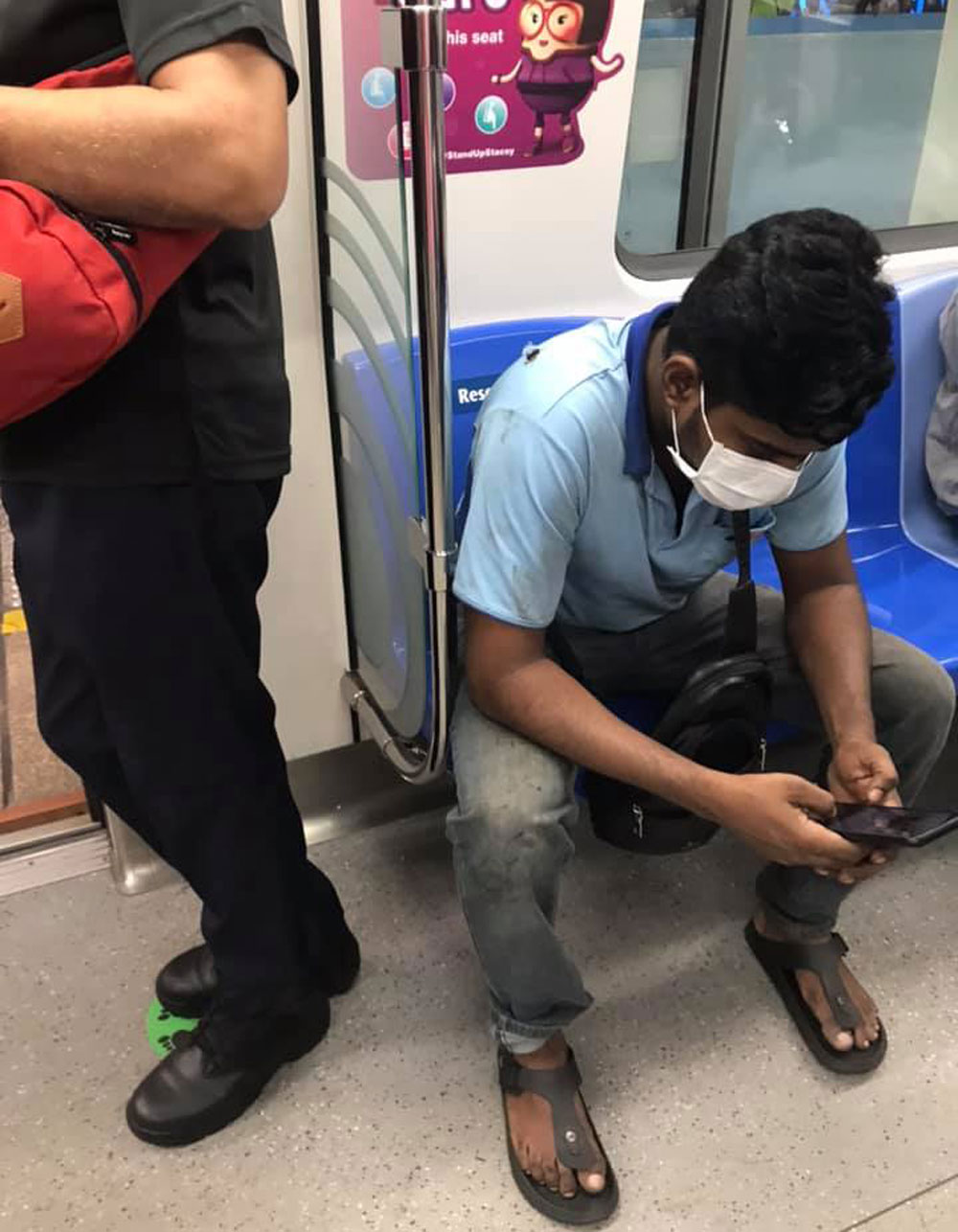 Jurong East at 6:30pm: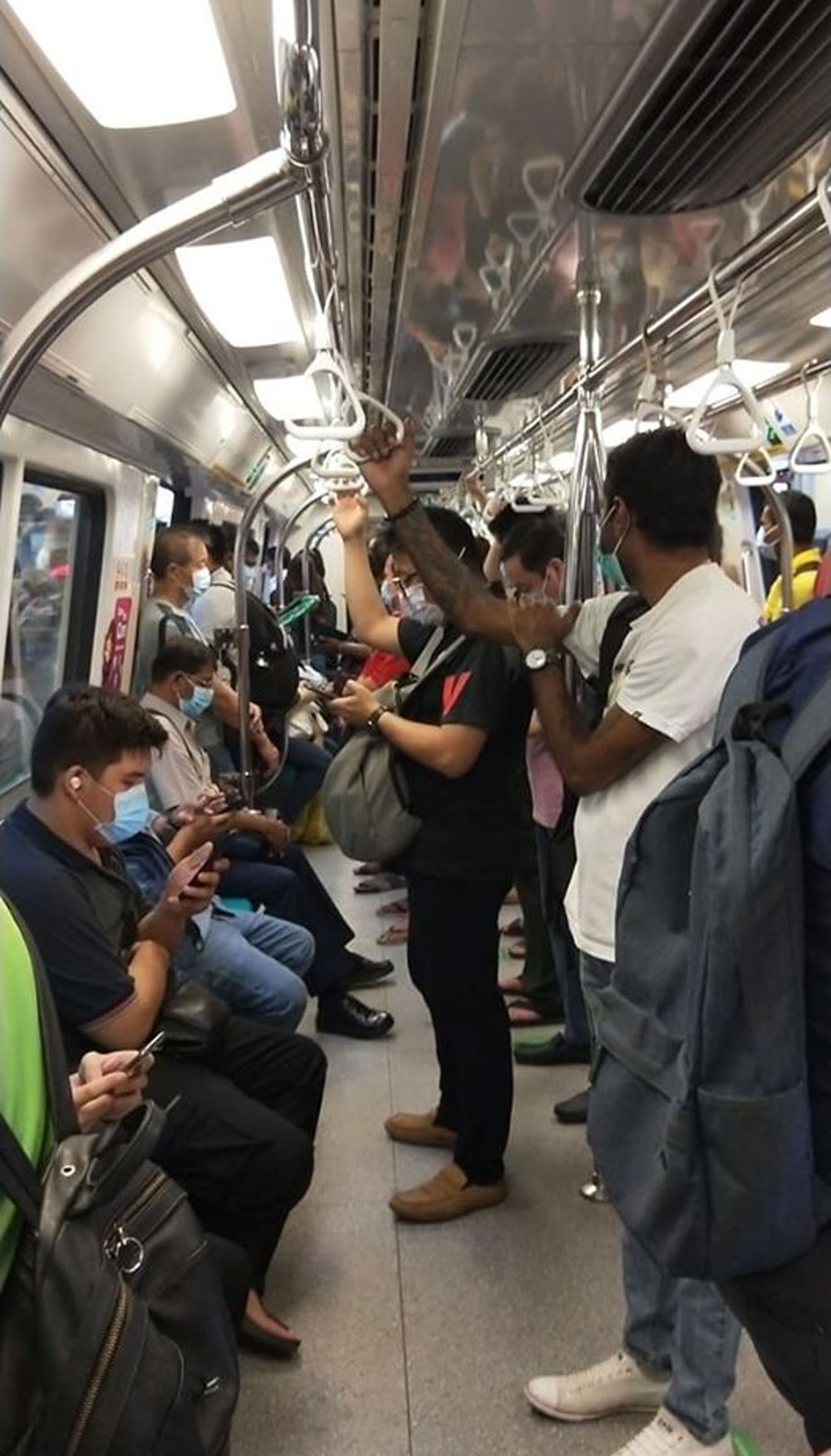 Jurong East at 5:45pm: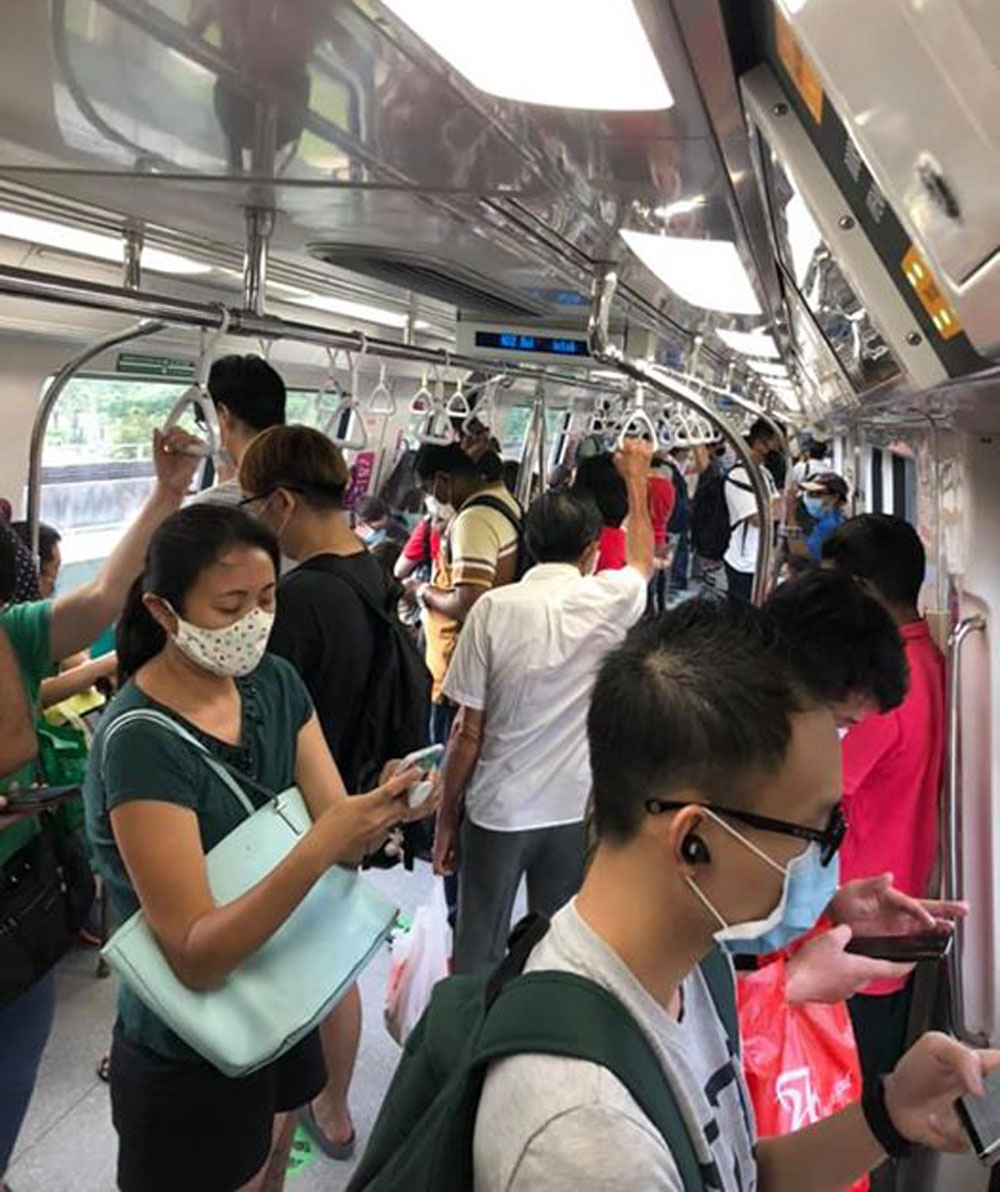 No mention was made of the time and place that this photo was taken, but it showed trains slightly packed: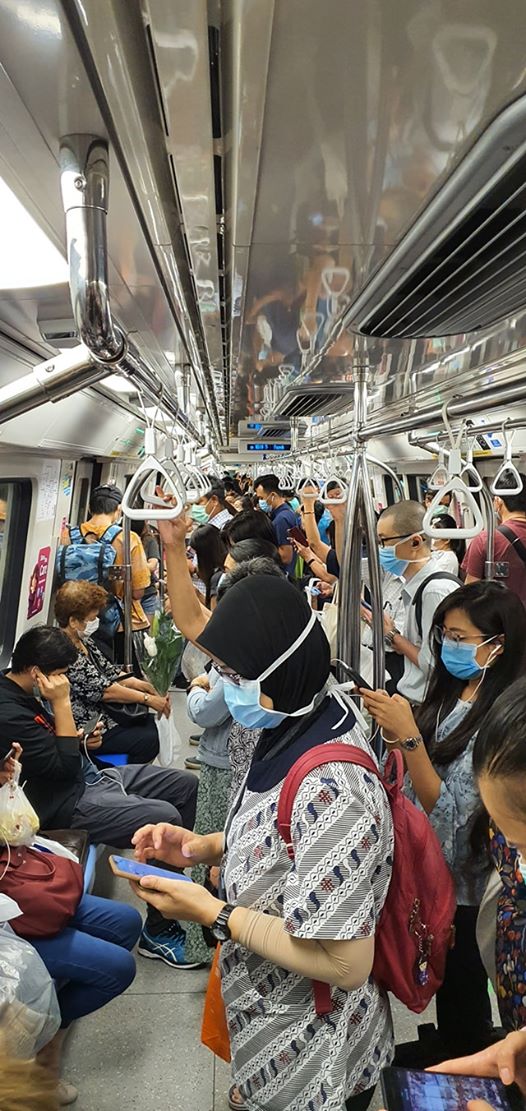 These two photos were taken by the same person: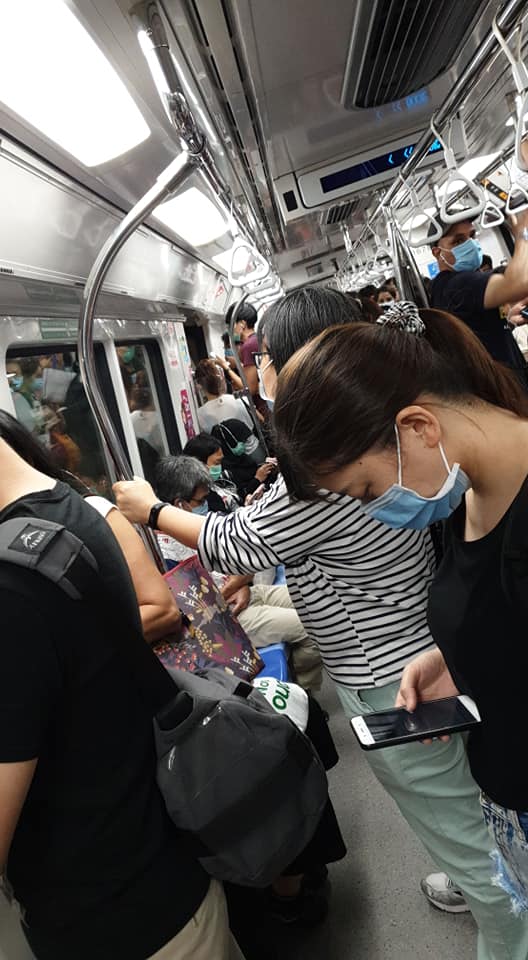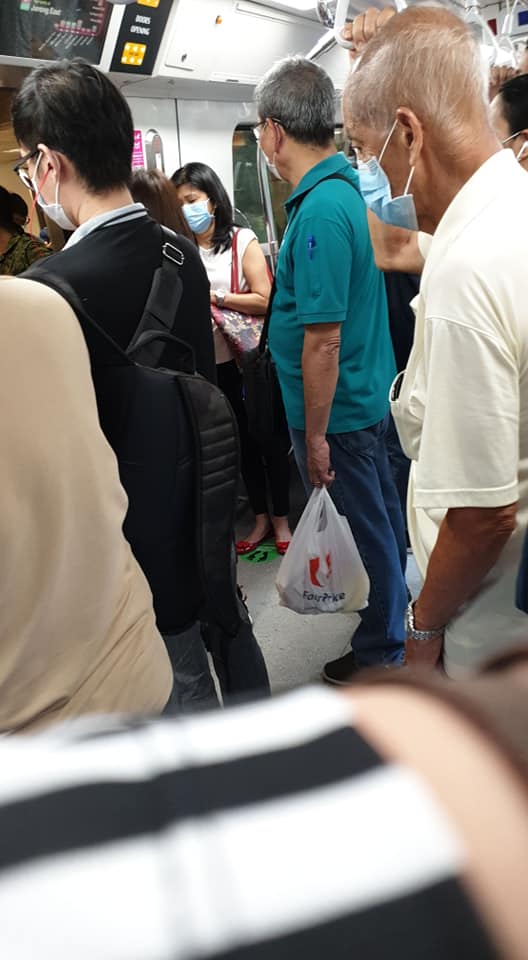 This was taken in a North South Line train: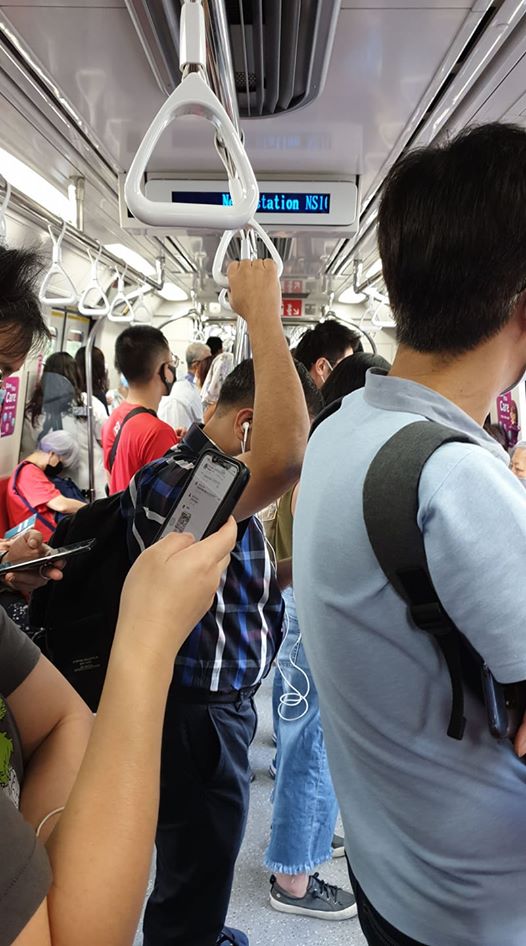 A photo of a platform with some crowding was also shared online: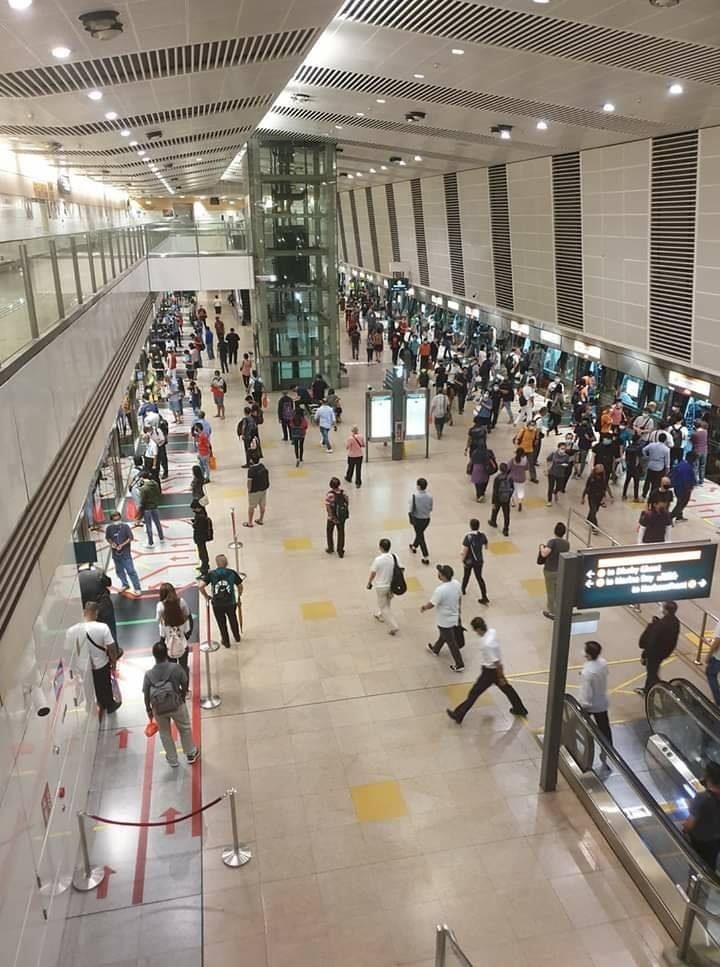 A majority of people are at home, the ones still out and about are most likely essential workers.
Safe distancing rules cannot be adhered to
Safe distancing markers have been pasted on the seats and floors of trains and buses a week ago.
But abiding by the rules is difficult when there is not enough space some times.
Commuter Amylia Koh wrote on the SMRT's Facebook page:
"please spare a thoughts to us... essential workers/healthcare workers..... 4 hospitals at novena.... and we are exhausted after a whole day of covid19 fighting."
The Land Transport Authority had said that it would ensure "sufficient space" on public transport to allow safe distancing when services were reduced.
Some commuters also noted that they were waiting longer than promised.
This photo showed the waiting time for the next train to arrive to be eight minutes: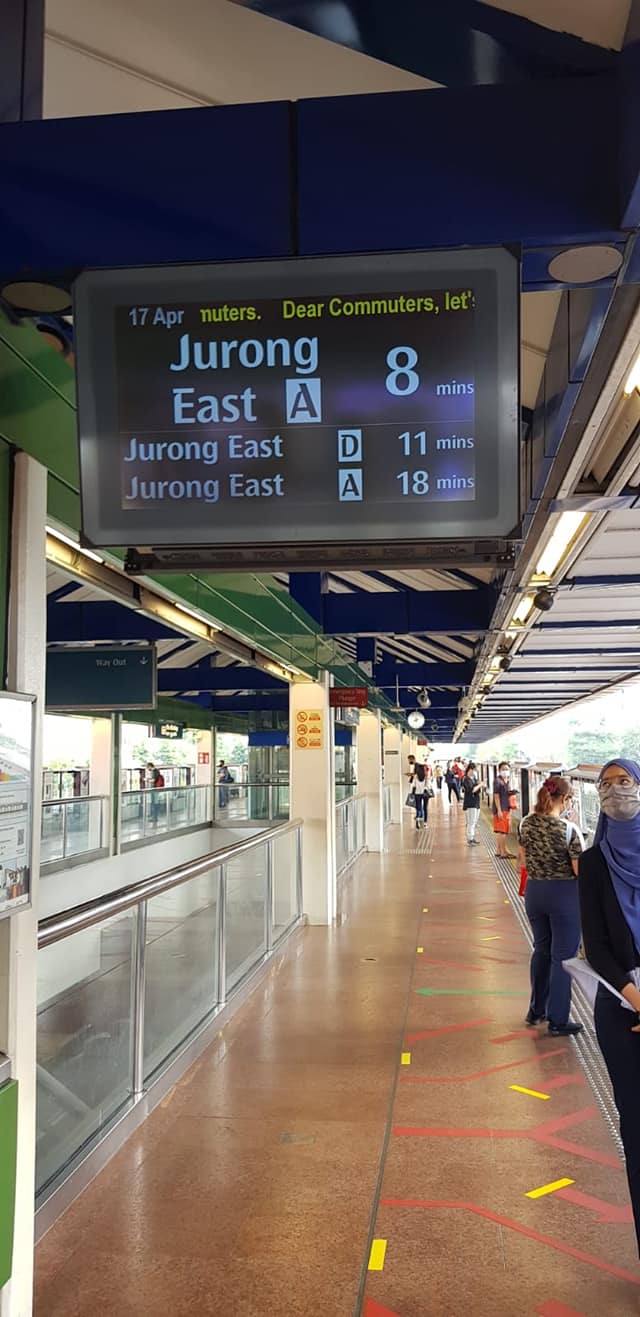 If you like what you read, follow us on Facebook, Instagram, Twitter and Telegram to get the latest updates.