Follow us on Telegram for the latest updates on Covid-19: https://t.me/mothershipsg
One nurse in Wuhan has gone viral for saying (possibly only half in jest) that she hopes the Chinese government will assign her a boyfriend once the Covid-19 crisis is over.
Hopes to be assigned a boyfriend
A widely-circulated photo of Tian Fangfang shows her completely suited up, holding a sign that reads:
"Hope that my country will assign me a boyfriend when the Covid crisis is over"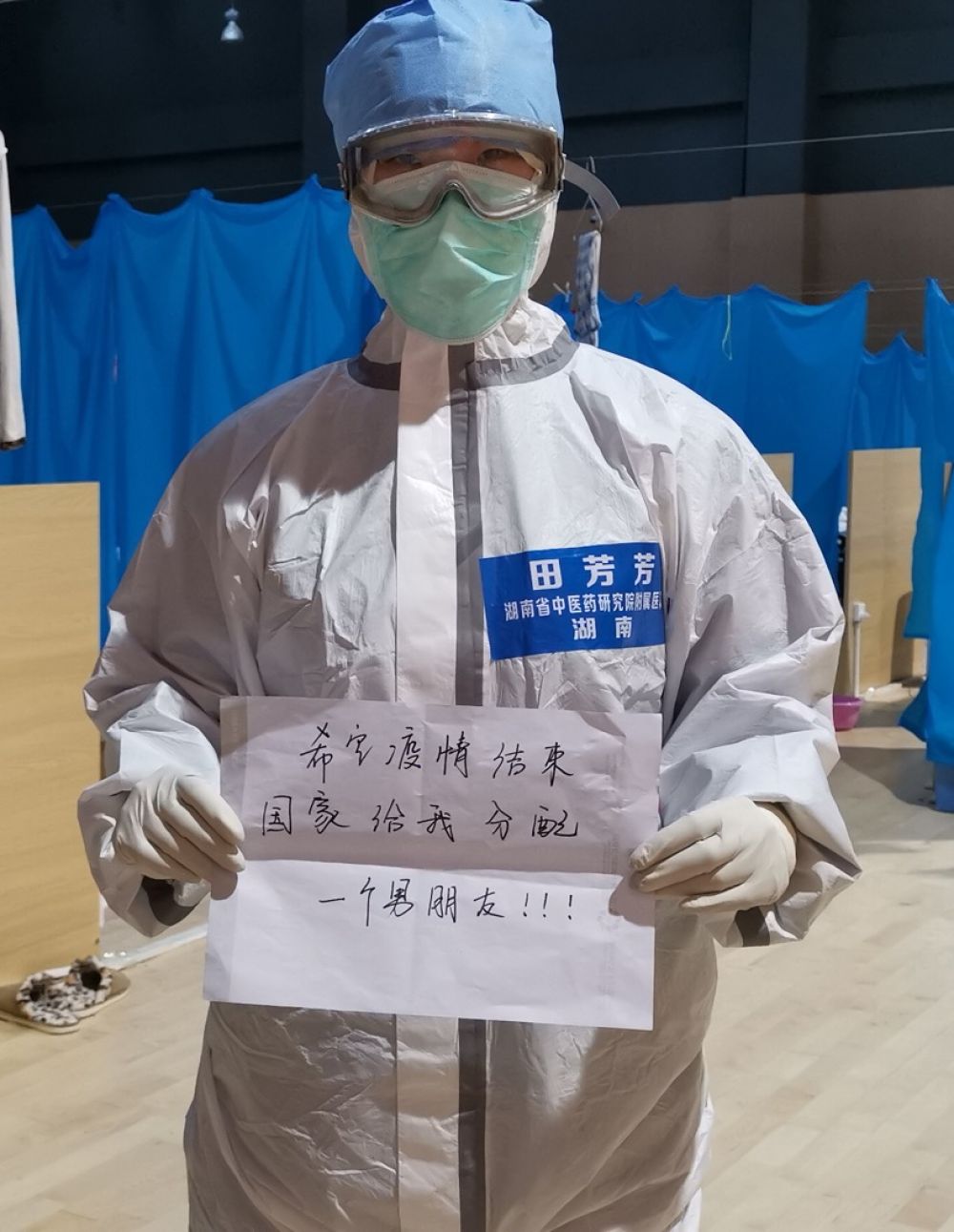 She had written this on Feb. 25 after a long day at work at Wuhan Fangcai Hospital.
The 30-year-old nurse, who has been assisting in Wuhan since Feb. 10, told Chinese media that it started out as a joke.
A colleague had apparently written on her shirt that she wants to find a boyfriend, and Tian thought that she would do the same for fun.
Recently, medical workers in China have been writing words of encouragement and well-wishes on their protective suits to motivate each other.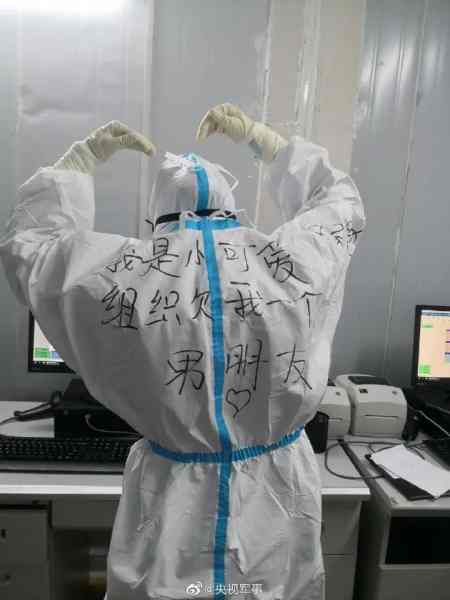 I'm cute, the team owes me a boyfriend!
Looking for someone taller than her
So, what kind of boyfriend is she looking for?
Apparently, a factor she listed was height -- she said that she is 1.69m tall, and hopes her boyfriend will be taller than her.
She also said that he needs to have a "good character and personality".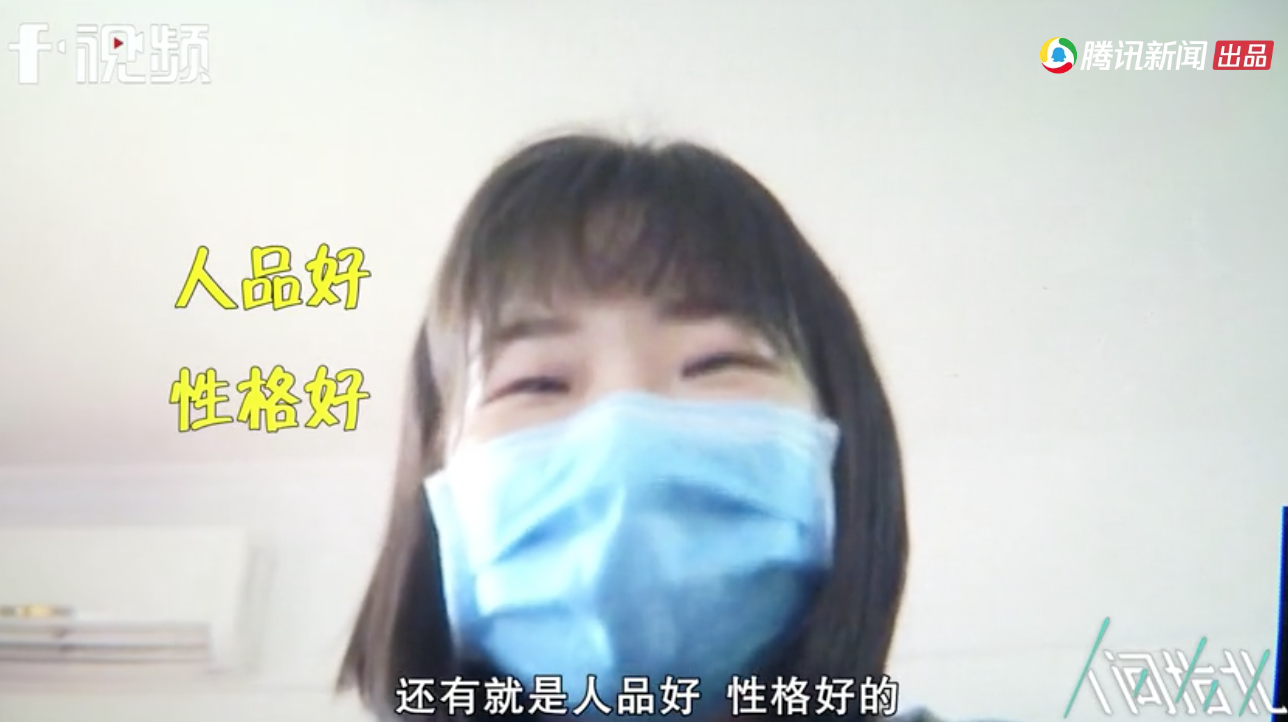 She was dispatched to Wuhan in February
Tian has been working in Wuhan since Feb. 10.
She explained that she was one of the medical staff dispatched to Wuhan earlier that month in order to assist in response efforts.
At that time, she said that she would go because she's single, presumably suggesting that she did not have as many responsibilities compared to those who were married with families.
Her family has been very supportive of her decision to join frontline workers in Wuhan.
She also added that her priority is to help Wuhan tide over this period, and she is confident that this crisis will be over soon.
Top photo via Weibo.
Content that keeps Mothership.sg going
---
??️
$15 all-you-can-exercise fitness pass?!?! Sign us up!
??
She graduated from poly with a 3.69 GPA but opted to study in a private university.
??
$5 flash sale for Monster Curry, and Chilli Soft-shell Crab Spaghetti!
If you like what you read, follow us on Facebook, Instagram, Twitter and Telegram to get the latest updates.