Malaysians will not be allowed to leave the country from Mar. 18 to Mar. 31, as part of lockdown measures to contain the Covid-19 outbreak.
Announced on the evening of Monday, Mar. 16, the impact of this in Singapore was felt almost immediately, with many Singaporeans rushing out for late-night grocery shopping from 11pm on Mar. 16. It has emerged that the inflow of food and other supplies will not be disrupted.
However, for some of the estimated 300,000 workers from Malaysia who cross the border daily, things are not so clear.
As they will not be able to cross the border from tomorrow, Mar. 18, they face a difficult decision: scramble to find accommodation in Singapore, or head back to Malaysia at the cost of losing income for at least 2 weeks.
We spoke to three Malaysians earlier today, who work in Singapore about their plans for the next two weeks.
"It's not so bad, I can still survive"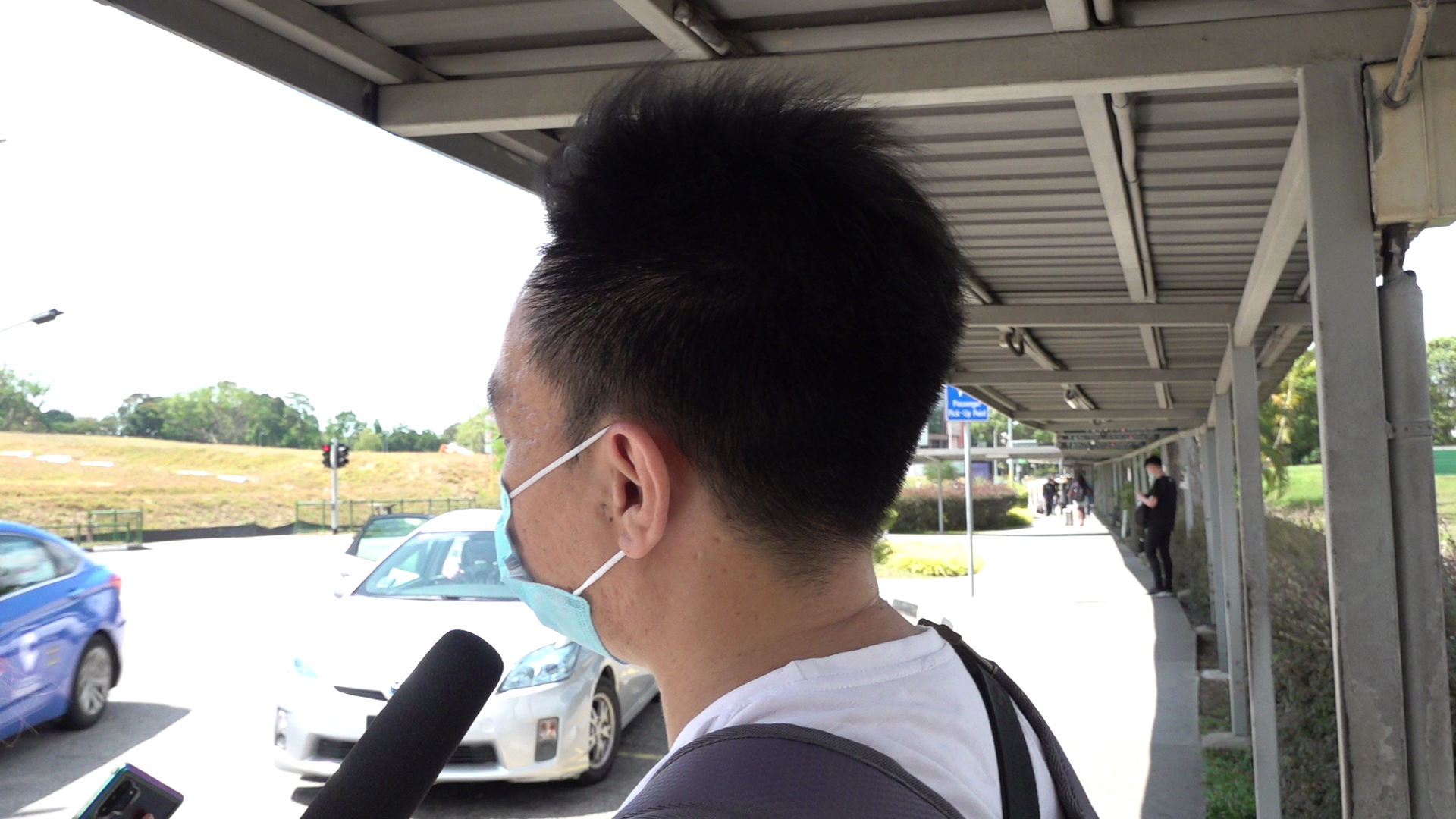 Thomas (not his real name) has been working in Singapore for more than 4 years. He rents a place in Singapore and goes back to Malaysia once or twice a month.
He's heading back home today, however, and plans to stay home for the next two weeks.
He'd applied for leave for the next few days, as he has plans to accompany his wife for medical appointments.
Heading home today, however, means that he won't be able to return to Singapore when his leave is over.
Thomas agrees that the lockdown is the "right decision".
The biggest issue for him is that he won't be earning during this period of time.
Thomas hopes that the lockdown will be relaxed so that people on both sides of the border have a chance to decide whether they want to go back to their homes in Malaysia, or make other plans.
For now, he plans to spend the next two weeks at home with his wife and his children.
"We can't go anywhere, anyway," he added.
Rushed home at 5:30am to pack clothes to stay in Singapore
Henry (not his real name) has been working in Singapore for around three years. He will be staying in Singapore for the next two weeks.
He made the decision today at 5:30am, only after he had reached Singapore.
Henry was coming to the end of his hour-long daily commute, which usually starts with him waking up at 4:30am. This morning, however, his boss called to say "you have to go back, take your clothes."
He immediately headed home to pack, and arrived in Singapore for the second time today, on the 11:30am train.
Henry said that since morning, he'd seen a good number of people carrying large bags – presumably preparing for a longer-than-usual stay in Singapore.
"Personally, I think it is necessary," he said of the lockdown, as "the spread is quite fast already".
In his opinion, restricting movement across the border would be safer for both Singapore and Malaysia.
"It would create inconvenience lah, but I think it's necessary."
No place to stay in Singapore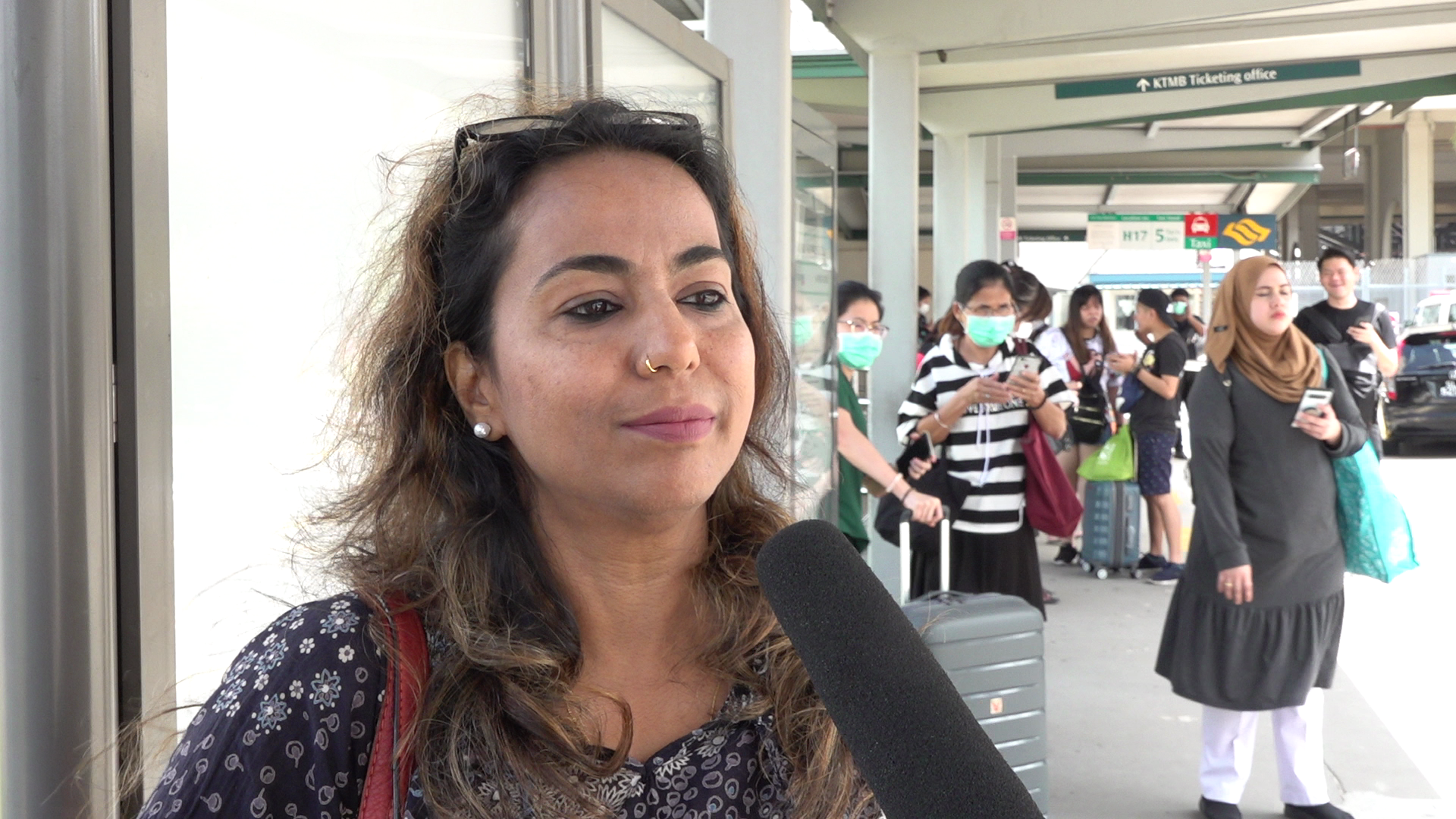 Emily (not her real name) has been a nurse in Singapore for 16 years.
She made sure we knew that she was a healthcare worker on the frontlines before agreeing to be interviewed – out of concern for our safety.
Emily travels from Johor Bahru to Singapore by train or bus, almost every day. She's not been able to find a place to stay in Singapore, though a colleague is currently trying to make arrangements for her.
If that doesn't work out, however, she will have to take leave for the next two weeks.
Emily is most anxious about the impact that this will have on her duties at the hospital. "If one staff is absent, or on leave, it's a terrible thing for our roster", she said. "[For] those who are working in Singapore, it's a real big disappointment."
"So I hope the government, both Singapore and Malaysia, they'll sit down, they'll talk and then decide [to] let those who are working in Singapore [...] travel as per normal. I hope the government [will] change their mind, then I can come back to work."
Emily acknowledges that the number of Covid-19 patients is still increasing every day. However, she thinks that this should not affect those who need to cross the border as part of their commute: "As long as people know how to take care of themselves, we should be okay already".
Accommodations by Singapore
In a news release by the Ministry of Manpower (MOM) on Tuesday (Mar. 17) afternoon, MOM stated that companies can encourage affected workers to stay with their relatives, friends or colleagues, who may be willing to accommodate them for a short period.
According to MOM, this may be the option "most amenable" to some workers.
However, MOM noted that there are workers who cannot stay with relatives, friends or colleagues.
For these workers, the Singapore government has worked with the private and public sectors to make a range of short-term housing options available for them.
Hotels or dormitories are currently available.
In addition, there are also HDB rooms and whole flats, as well as private residential properties.
Manpower Minister Josephine Teo also announced that Singapore will be giving S$50 per night for 14 nights to firms with workers affected by the lockdown in Malaysia, per each worker.
Related stories:
If you like what you read, follow us on Facebook, Instagram, Twitter and Telegram to get the latest updates.