Singaporean internet person and self-declared WCW heavyweight champion Kurt Tay appears to be having the last laugh after being on the receiving end of a prank.
On Dec. 6, 2019 evening, he put up on Facebook a string of messages by his prankster, who can be seen begging Tay for forgiveness over chat, and even asking for him to drop the case after a police report had already been made.
The prankster even appealed to Tay's sense of sympathy, as he claimed he is also a father of a young baby.
He also begged Tay to remove his mobile phone number from social media, which was revealed when Tay disclosed the messages of the prank.
The prankster claimed he ended up being on the receiving end of hate calls.
Brief background
The elaborate prank played on Tay involved getting him to take a day of unpaid leave to head to Mediacorp headquarters on the pretext he would be paid S$1,100 for a supposed television interview on Dec. 4 morning.
But as it turned out, the string of messages -- the first of which were sent more than three weeks before the scheduled date of the fake interview -- was just a really well-thought-out lie.
Tay was eventually left waiting for a few hours for a personnel who never showed up at Mediacorp.
Mediacorp also said it was making a police report as someone had impersonated its staff.
Prankster claims to be a 31-year-old father
The post-prank string of messages sent back and forth between Tay and the prankster shed some details about the perpetrator -- or at least who he claimed he is.
According to the texts, the prankster is:
• confessing to the prank but not taking full blame
• arguing he was urged by other people online to prank Tay
• 31 years old
• a father of a six-month-old baby
• has a boat charter business
• receiving prank calls as his mobile number was made public by Tay on Facebook
• unable to pay compensation of more than S$100 to Tay for his inconveniences and costs incurred for skipping work
• also staying in Yishun
The messages ended with Tay repeatedly demanding at least S$550 compensation for the inconvenience caused to him, but the prankster refused to agree, as he said he did not have the money since his business was bad.
Subsequent Facebook posts put up by Tay showed members of the public messaging him to tell him not to be sympathetic to the prankster by dropping the case and letting him get away easy.
The following messages were put up on Tay's post: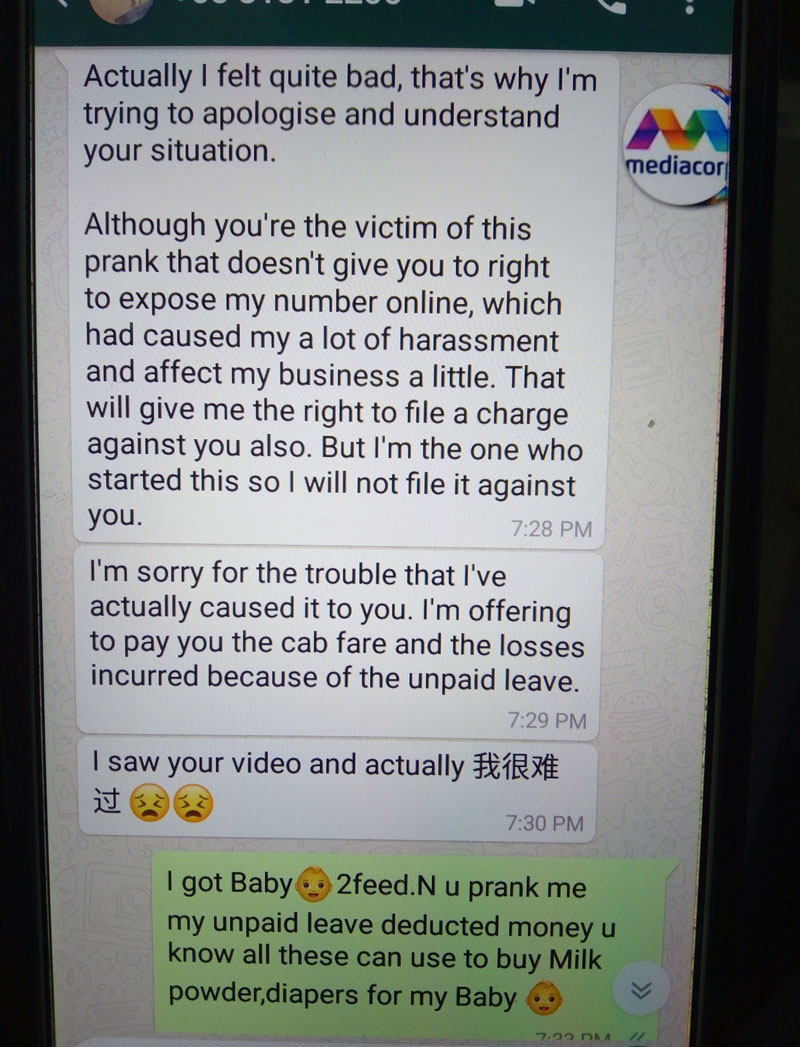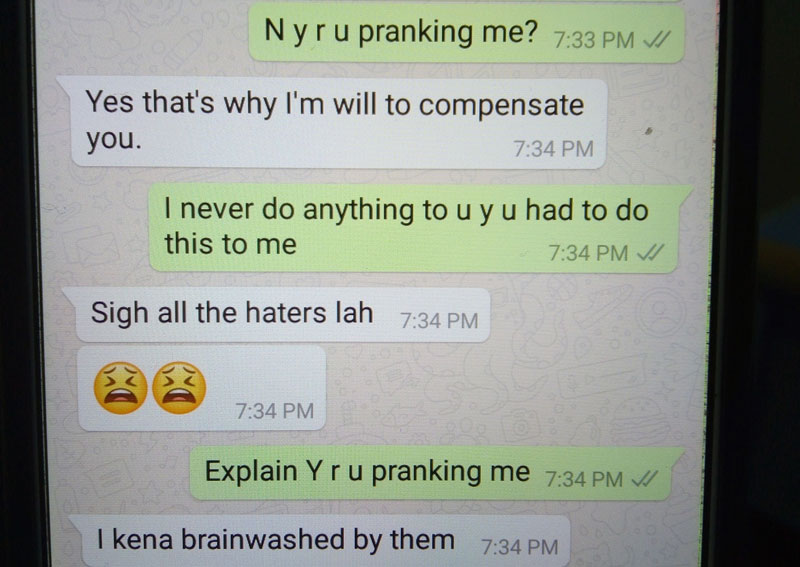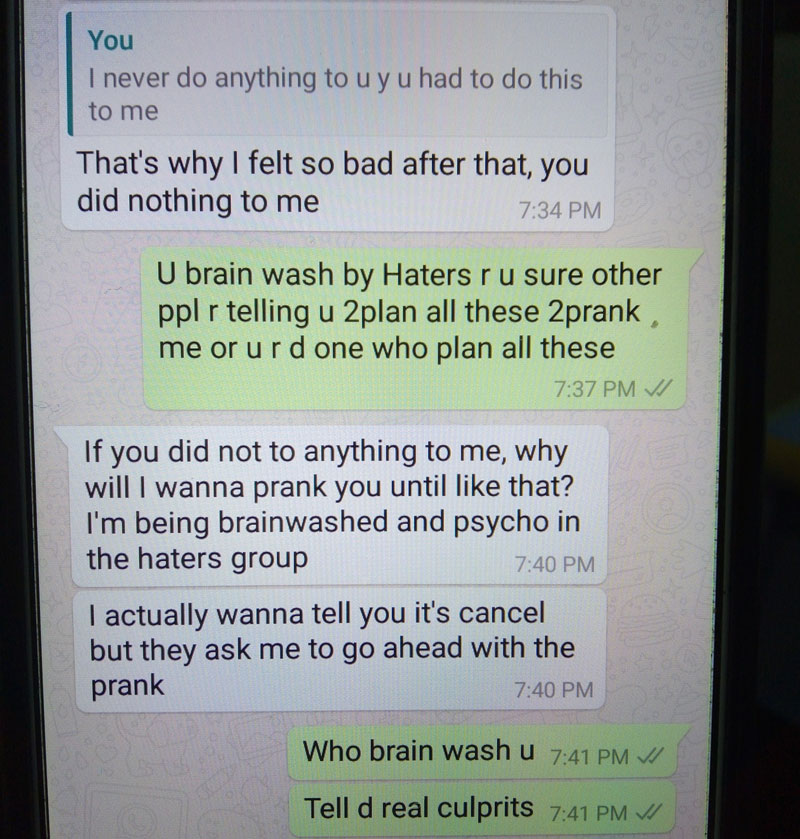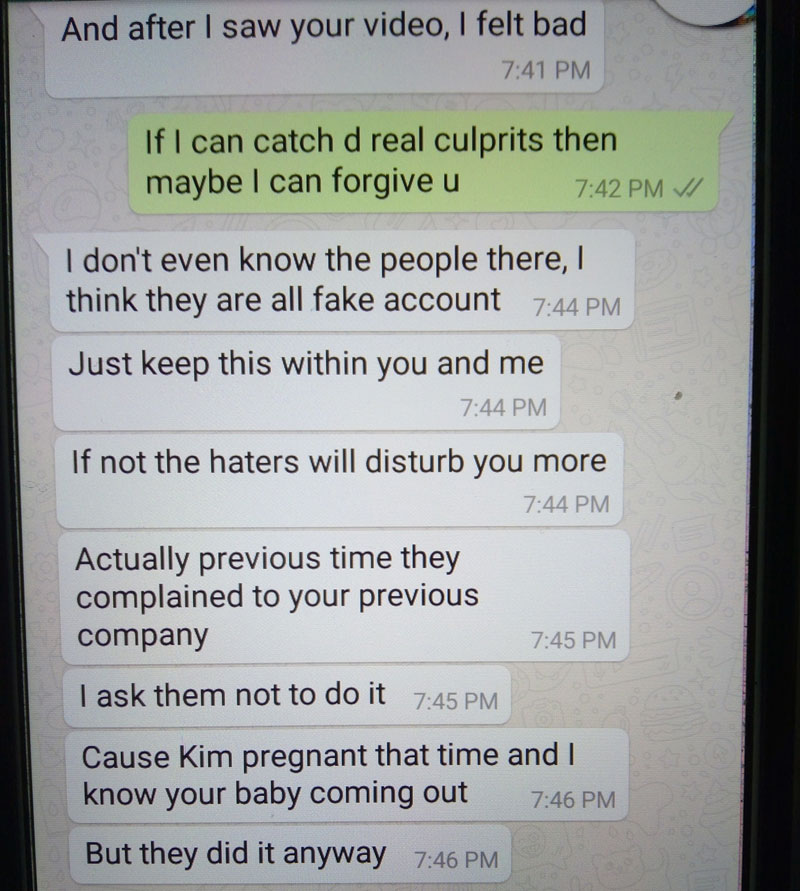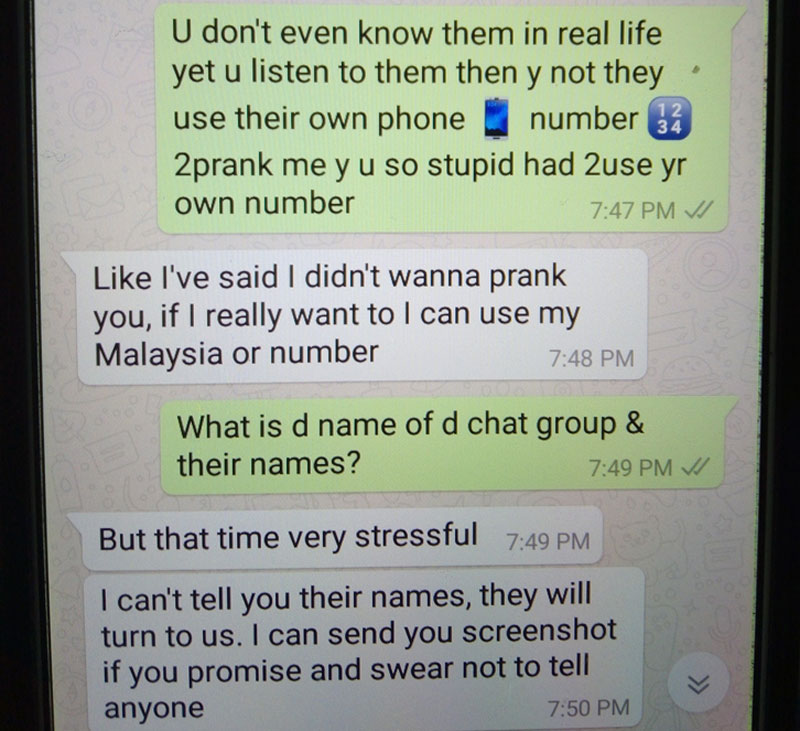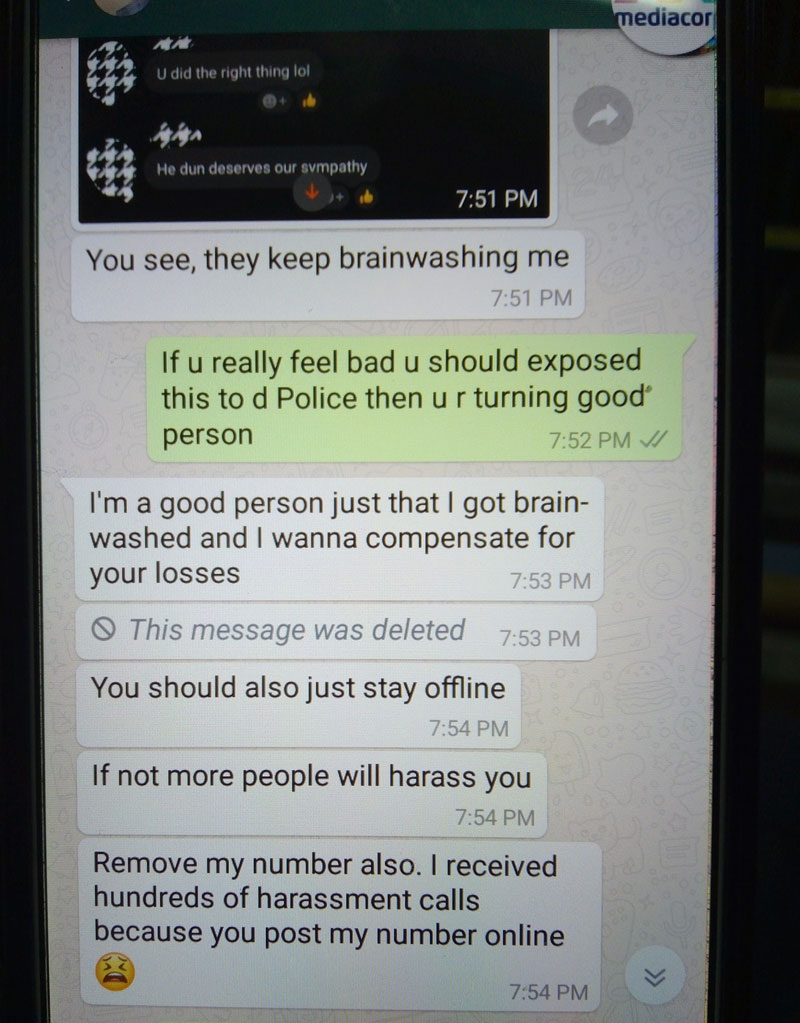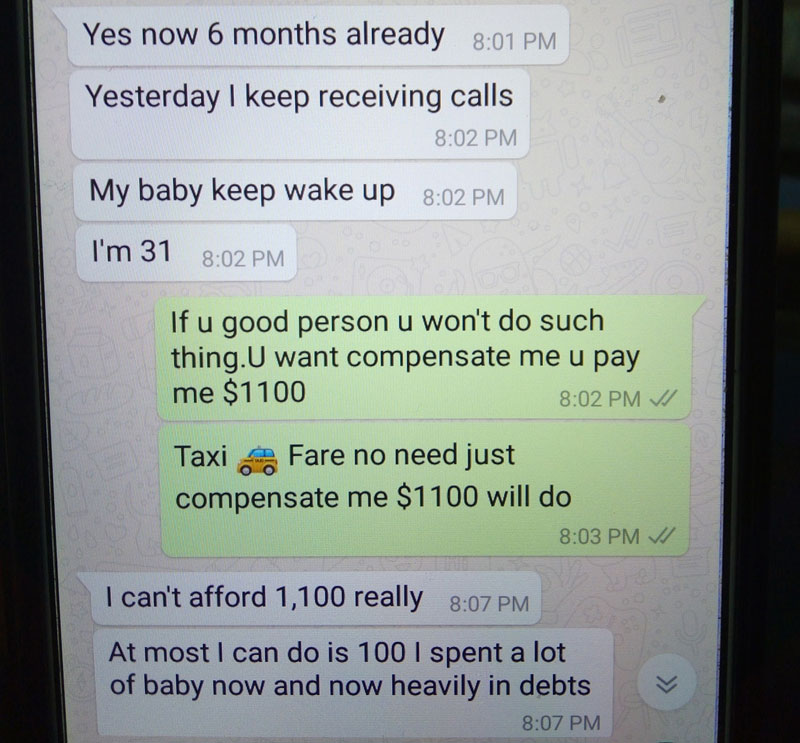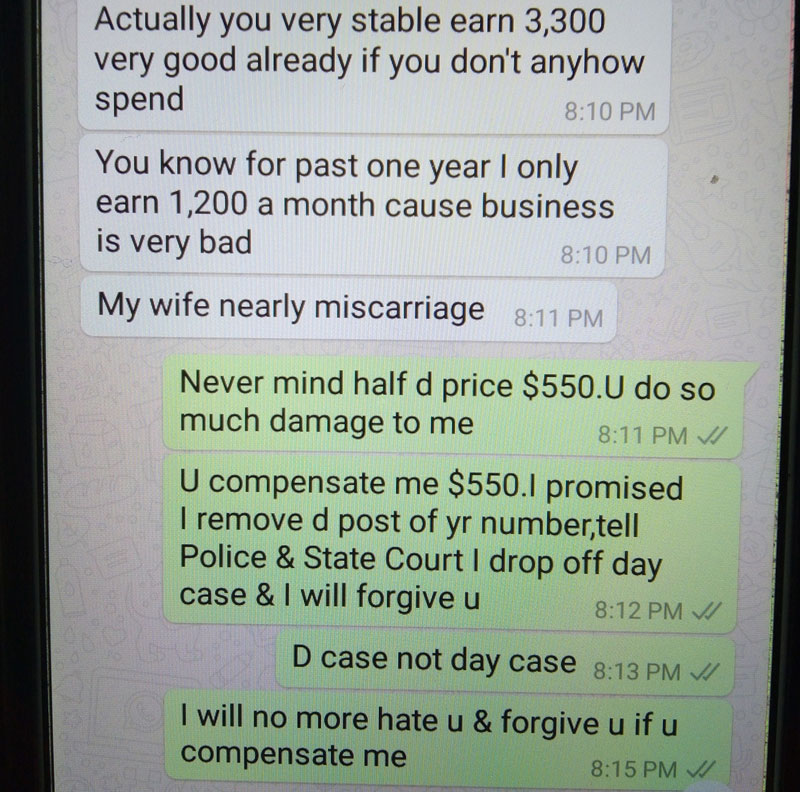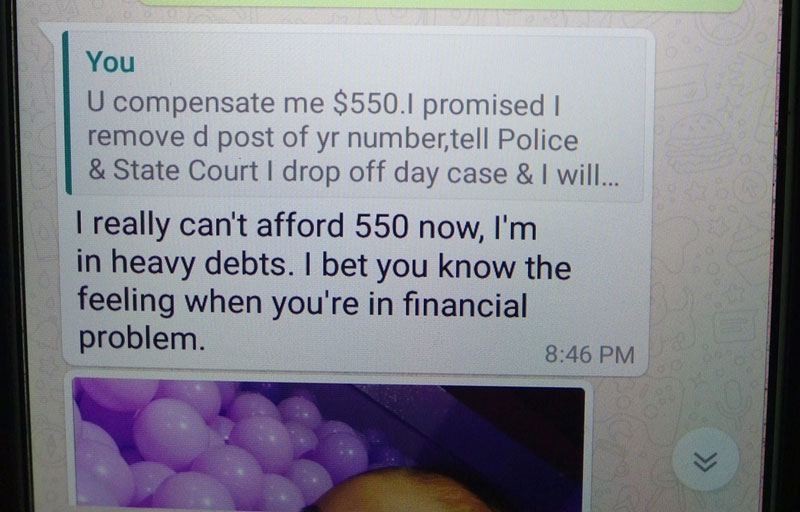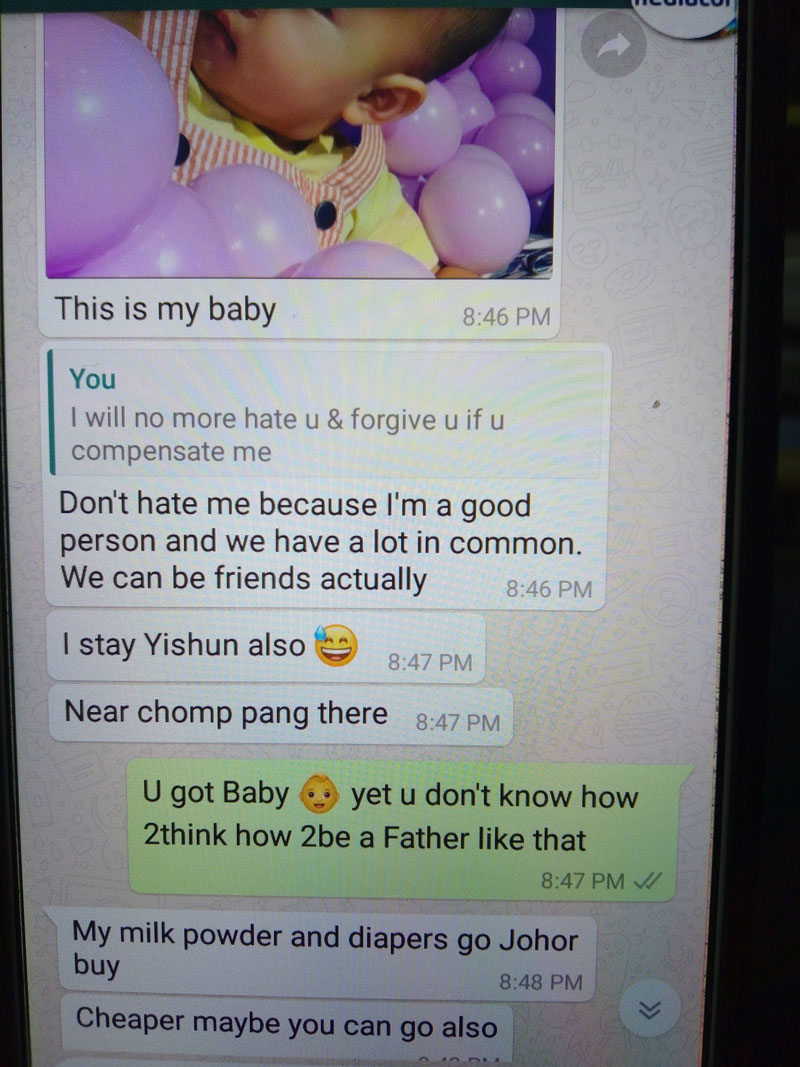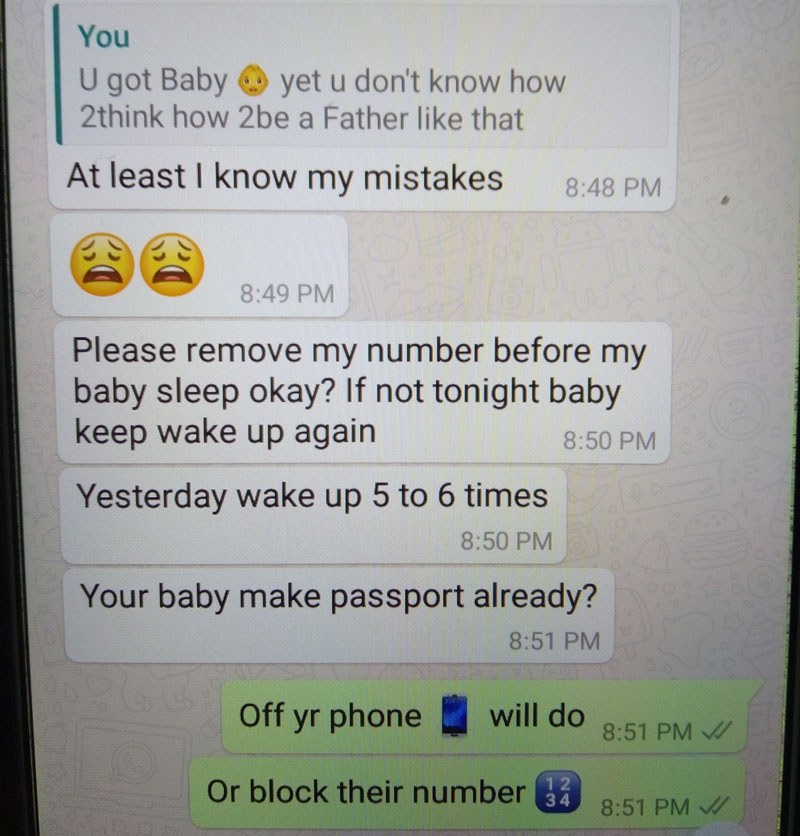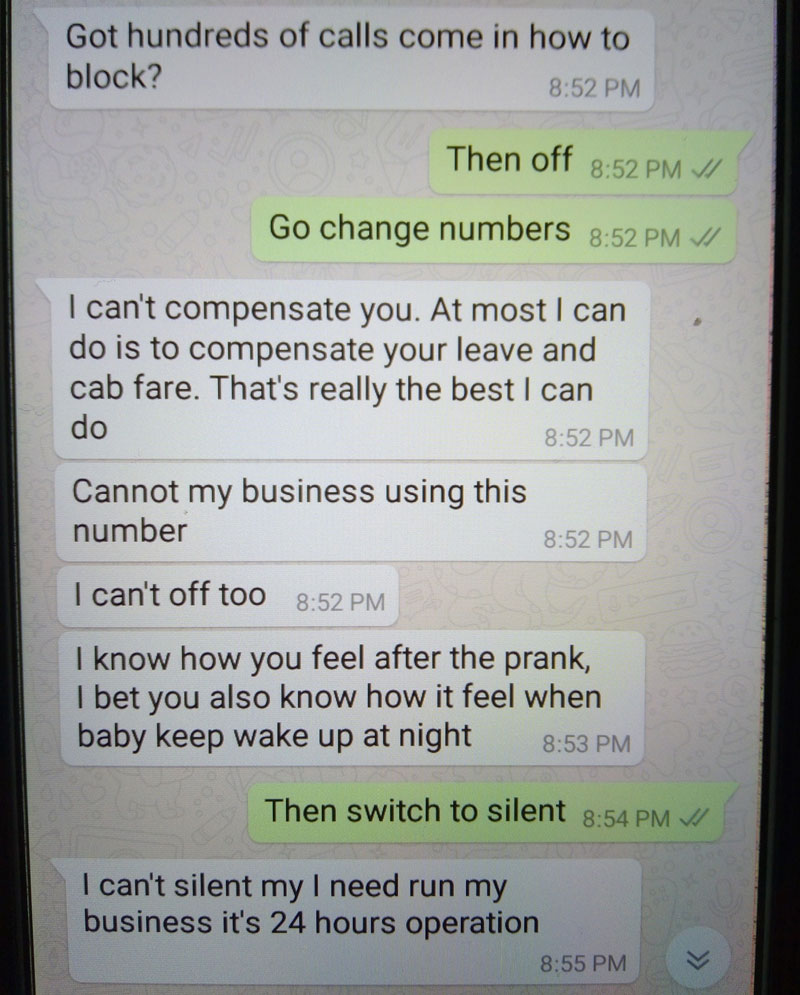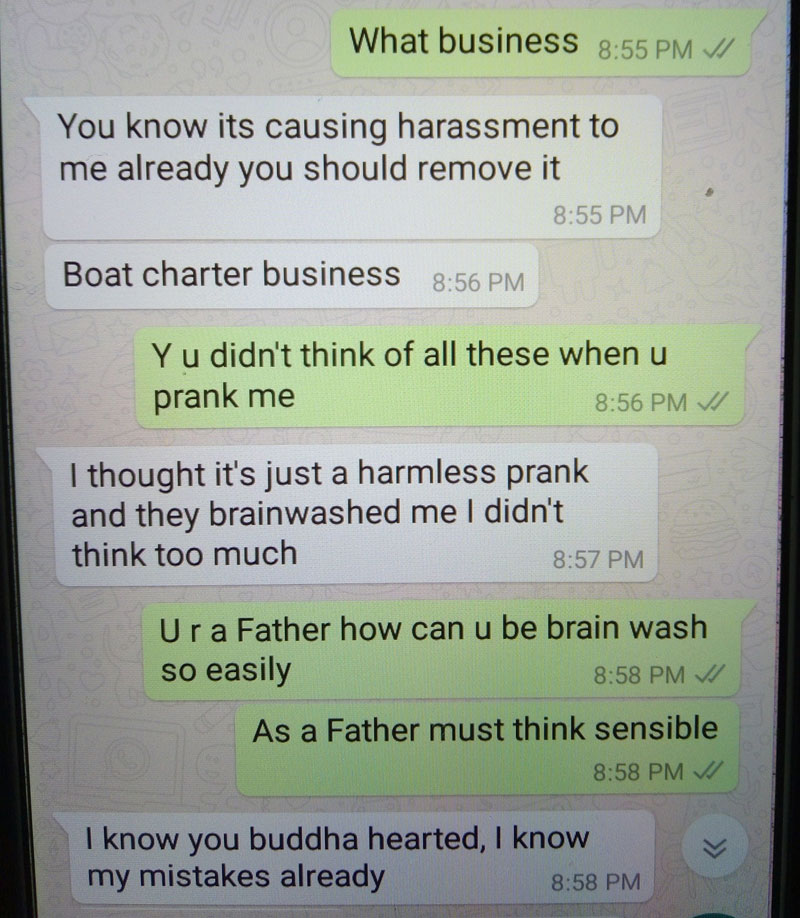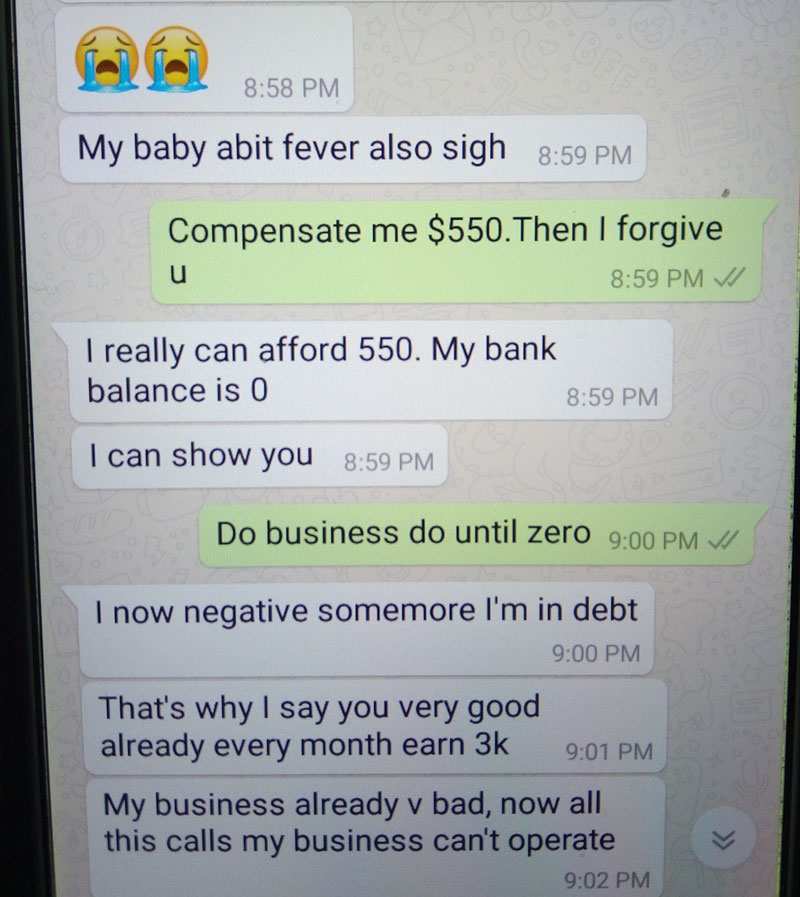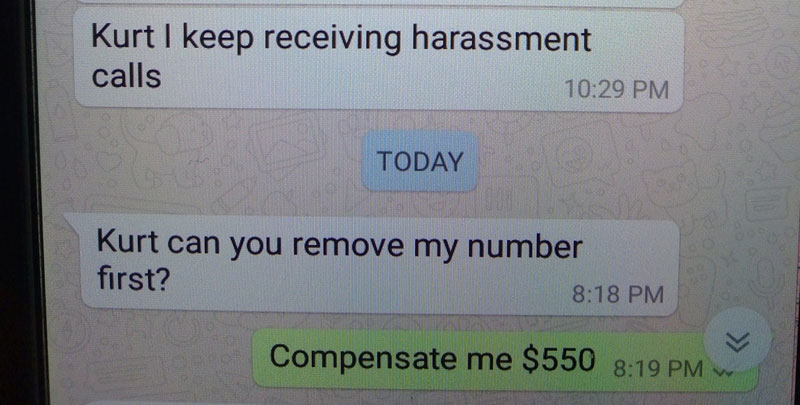 Tay made a police report on the day of the prank and put up photos of it on Facebook: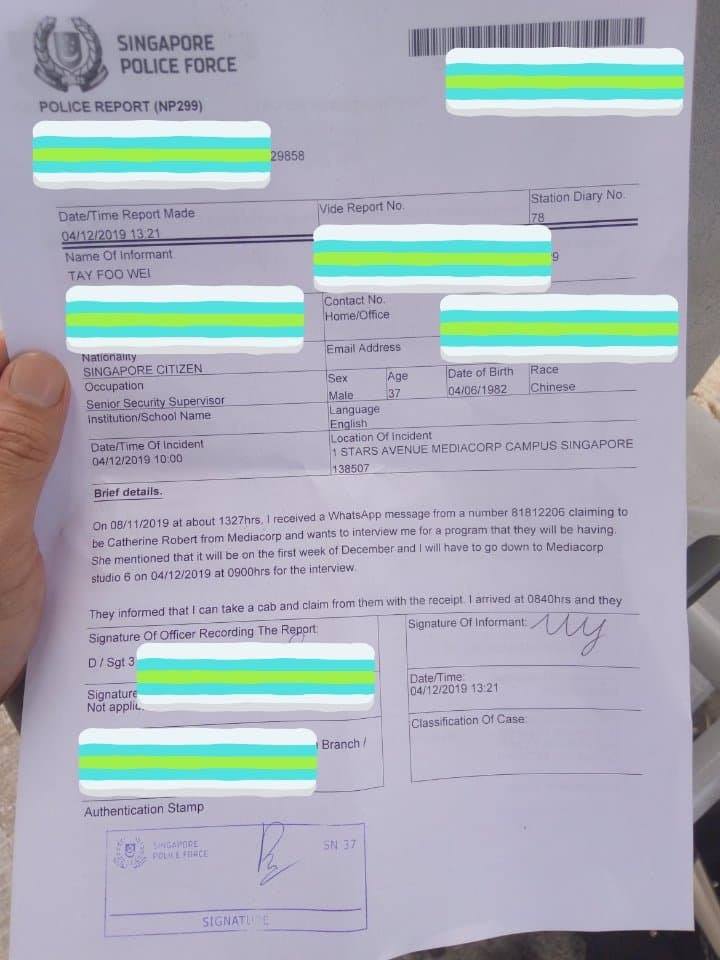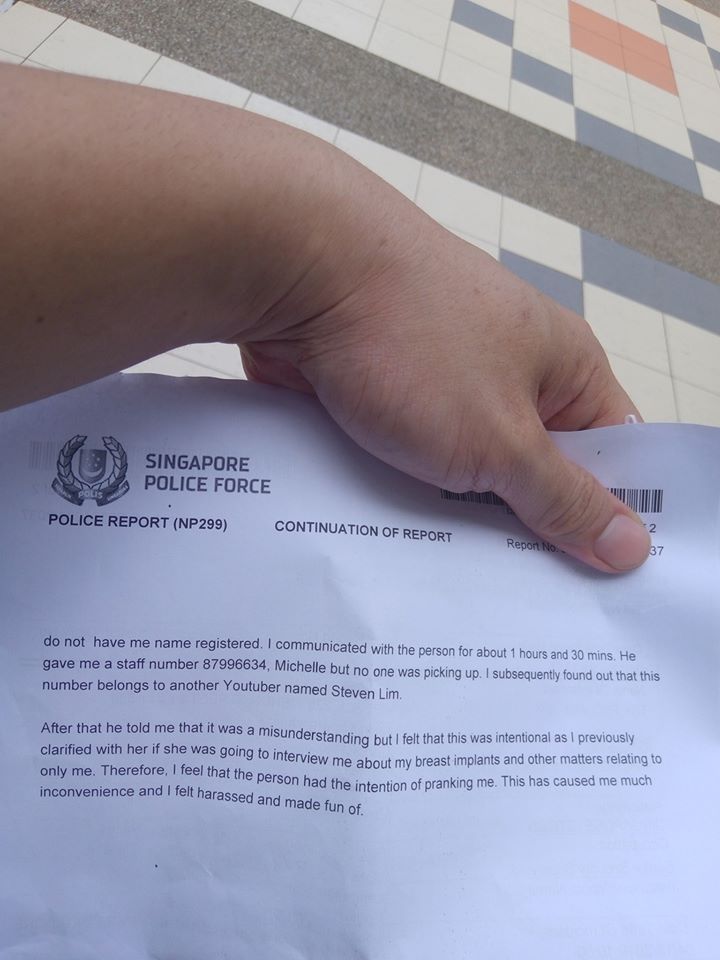 If you like what you read, follow us on Facebook, Instagram, Twitter and Telegram to get the latest updates.