A Japanese man was beaten up by protesters after being mistaken for a mainland Chinese on Monday, Nov. 11, Sing Tao Daily reported.
The incident took place at around 5pm between Argyle Street and Nathan Road in Kowloon.
The man was reportedly filming the protests happening in the area when he was targeted.
緊急速報

11月11日、香港大規模デモに日本人観光客が巻き込まれ負傷 pic.twitter.com/uUHRLGpylW

— 中華通信 with China News (@with_china) November 11, 2019
He was later seen bleeding from his head while sitting on the ground.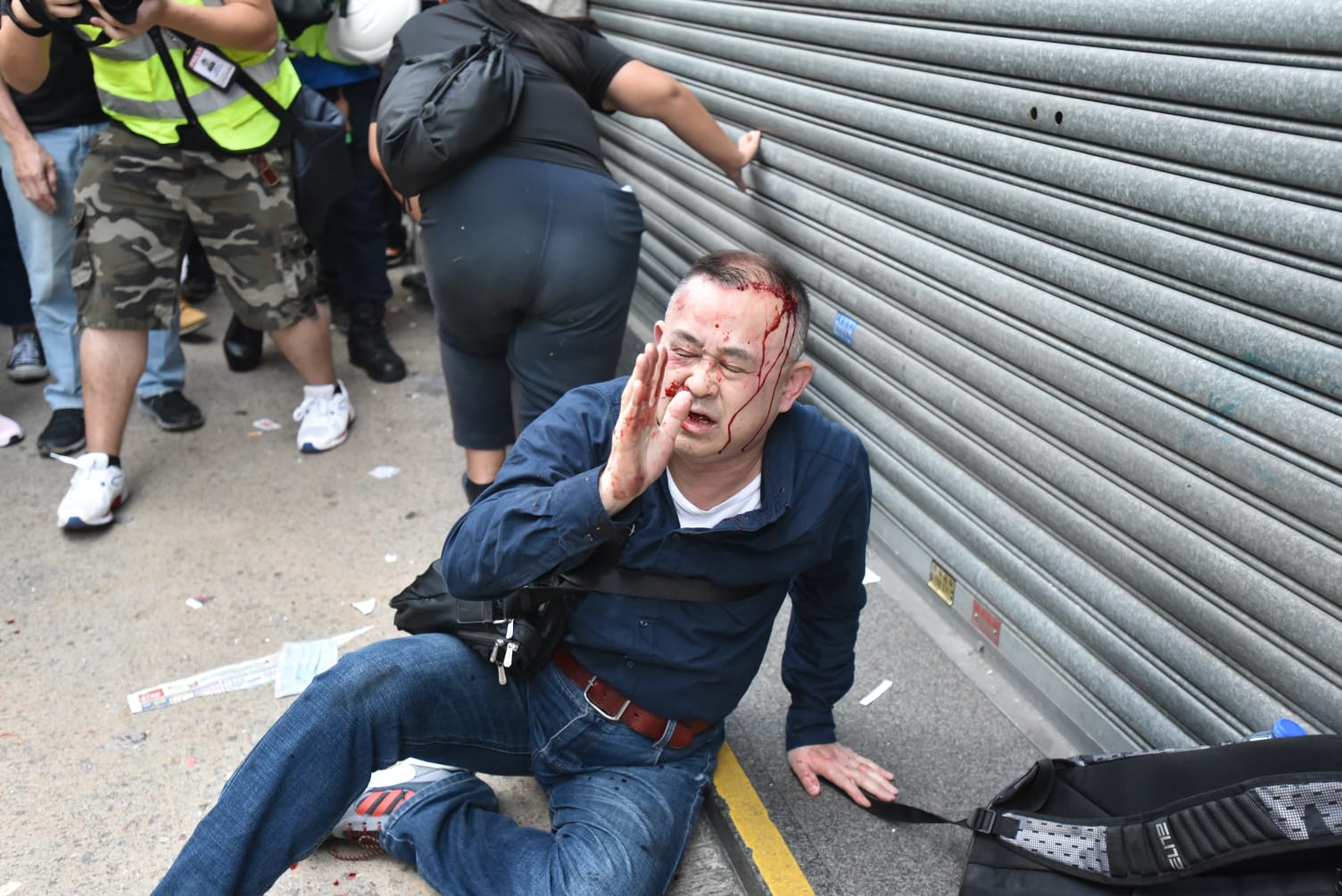 First aiders subsequently gathered around him and tended to his injuries.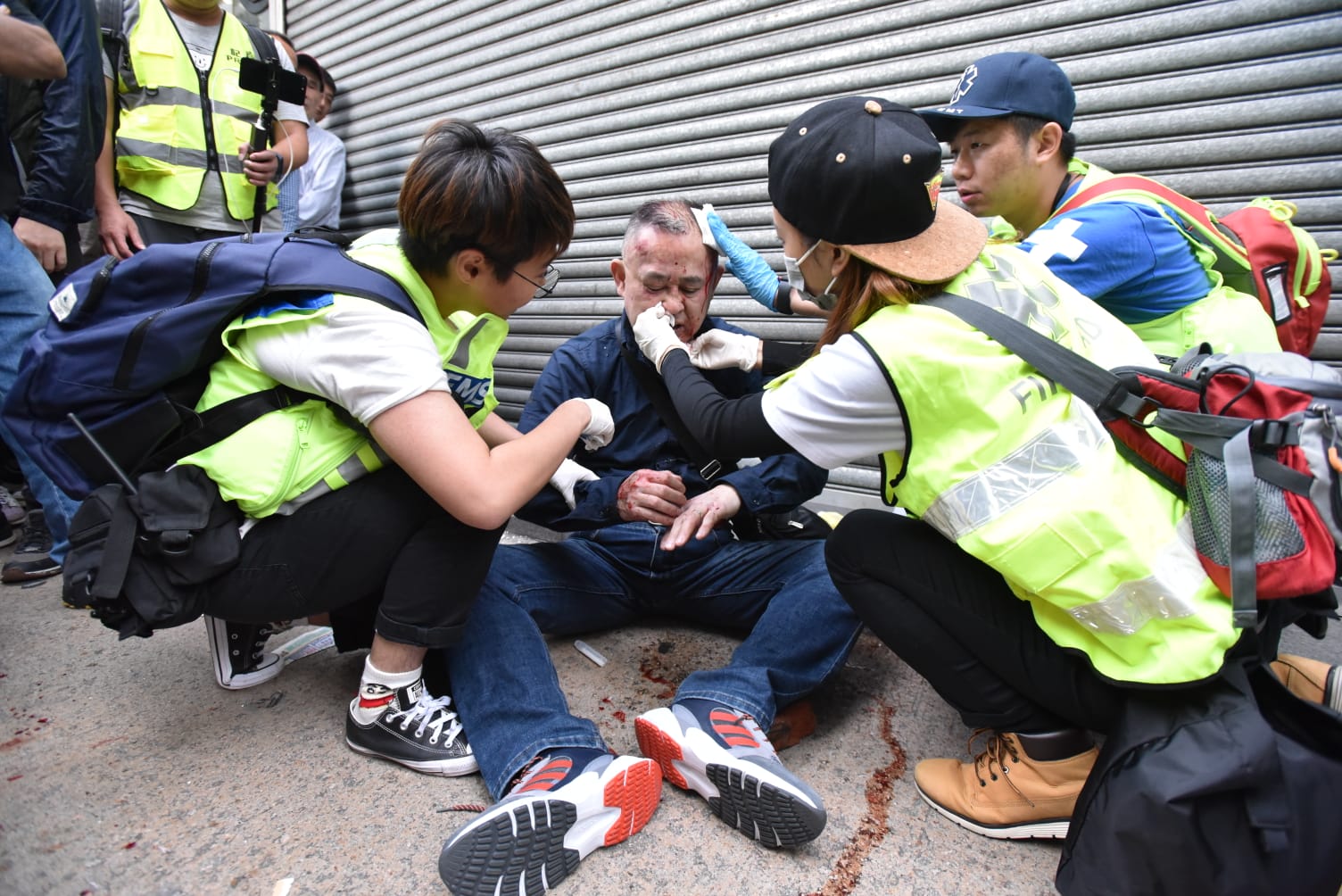 Left the hospital after receiving treatment
Japanese Foreign Minister Toshimitsu Motegi confirmed on Tuesday, Nov. 12, that a Japanese man, who was on a business trip in Hong Kong, was indeed injured from the protests, NHK reported.
He said Japanese government officials were able to contact the man, who was in his 50s, and that he had left the hospital after receiving treatment.
Motegi added that the Japanese government will provide necessary support to its nationals overseas.
The Japanese consulate general in Hong Kong also advised Japanese visitors to avoid areas where protests are ongoing, and not to take pictures at the scenes of violence.
Hong Kong tourism affected since protests started
Since June 2019, 40 countries have issued travel advisories to citizens visiting Hong Kong, with a few of them issuing alerts, according to the Secretary for Commerce and Economic Development of Hong Kong, Edward Yau Tang.
The perception that Hong Kong is no longer a safe city has deterred tourists from visiting Hong Kong in the past few months.
Several fairs, exhibitions, events and conferences have been cancelled during this period as well, resulting in a dip in occupancy rates in hotels.
And it does not seem to be getting better any time soon.
Latest developments
While the number of protesters on the streets of Hong Kong have declined, clashes between protesters and the police, as well as regular bystanders who expressed different viewpoints, have continued, and even intensified.
In response to the death of 22-year-old uni student Chow Tsz-lok last week -- the first death that resulted directly from the protests -- protesters called for a citywide strike on Monday, Nov. 11, to disrupt transportation and businesses.
On that day, a young protester was shot in the torso at close range by a police officer, and a father of two was doused with flammable liquid and set on fire after getting into an argument with the demonstrators.
Riot police also entered the campuses of three of Hong Kong's top universities, including the University of Hong Kong, and engaged in hours-long battles with the protesters.
While the police fired tear gas and rubber bullets at the students, the latter fought back by throwing petrol bombs.
Can anyone tell this is what university campus should look like? It's literally War Zone in #CUHK tonight. @hkpoliceforce broke their promises to retreat for 3 times within a day. Instead, they're the one initiating attack towards students. #HongKong #HongKongProstests pic.twitter.com/pu3UggcnXu

— Phoebe Kong (@phoebe_kongwy) November 12, 2019
On Tuesday, Nov. 12, protesters took to the streets once again to protest the shooting of the young demonstrator the day before.
Office workers, some of them unmasked, also rallied on the streets of the Central district during their lunchtime to show their support for the protesters.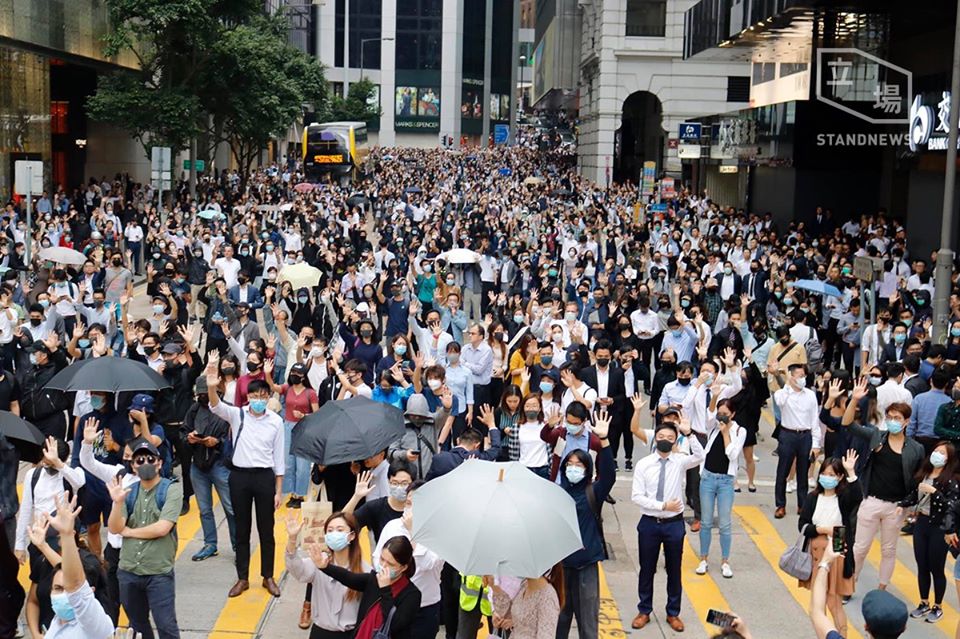 As expected, the police fired more rounds of tear gas to disperse the crowds.
There were a few confused faces among expats and foreigners as protesters had typically avoided the Central area in the middle of a workday.
No other alternative for Hong Kong?
Former financial secretary John Tsang, who was defeated by Carrie Lam for the Chief Executive position, said on Tuesday, Nov. 12, that given the "imbalance of power between protesters and the government", the government should take the initiative to deescalate the force it is using, reported RTHK.
His remarks, coming from a pro-establishment figure, is noteworthy.
However, the Beijing-backed government has recently doubled down, saying it will not yield to "violence".
Lam has also described demonstrators as "enemies of the people", in a move that can be said to be trying to drive a wedge between protesters and the rest of the population.
But while there has been a shift in perception towards the protesters in Hong Kong society, Hongkongers also harbour discontent against the government, as Lam's historically low approval ratings show.
There seems to be no end to this unrest yet.
Top image adapted via Sing Tao Daily 
Content that keeps Mothership.sg going
---
??
This event teaches you how to be your own farmer in the comfort of your own home.
???
Jio all your friends to see the northern lights in this city in Norway!
?⚓
A hipster's dream Europe itinerary that excludes the big major cities.
??
Did you know these are the most happening places in Singapore?
If you like what you read, follow us on Facebook, Instagram, Twitter and Telegram to get the latest updates.