Super Ring is a much beloved snack among Singaporeans, with its burst of sweet and cheesy flavours making it real snackable.
And it appears even celebrities aren't immune to the snack.
Finds snack again at Malaysia 7-Eleven
Two members of popular Kpop girl group Blackpink, Jennie and Jisoo, apparently love Super Ring.
A recent video circulating on social media showed the two Kpop stars proclaiming their love for the cheesy Malaysia-born snack.
The clip, taken from the official Blackpink Diaries YouTube series, followed the pair as they entered a 7-Eleven store in Kuala Lumpur, Malaysia.
After scanning the racks of snacks and tidbits, one particular item catches their eye.
They then immediately launch into excited squealing and exclamations of "We found it! We found it!".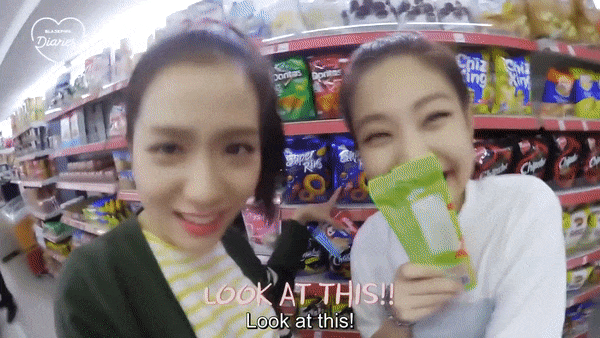 It is revealed that the pair first discovered Super Ring while they were in Singapore, and had fallen in love with it.
"It was so good", that Jennie stated she "would be searching for it from now on".
A tweet of a shortened clip of Jennie and Jisoo's Super Ring-induced delight has since gone viral, garnering over 5,200 retweets and 4,200 likes.
You can watch Jennie and Jisoo fangirl over the snack here.
&v=g5QjDw7kZZA
Snack now sold in South Korea
And it seems Blackpink's love for Super Ring has popularised the snack to the extent that it can now be found in South Korea.
A picture posted by one Twitter user shows a pile of Super Rings being sold for 1,200 won (S$1.40) each.
The sign even allegedly states that the snack is "Malaysia's No. 1".
지수&제니 최애❤️과자ㅋㅋㅋㅋㅋㅋㅋㅋㅋ pic.twitter.com/qwjKgwWTUD

— 디데이🖤 (@BLINK_JCLC) October 29, 2019
Here's a photo of Jisoo happily touting her favourite snack.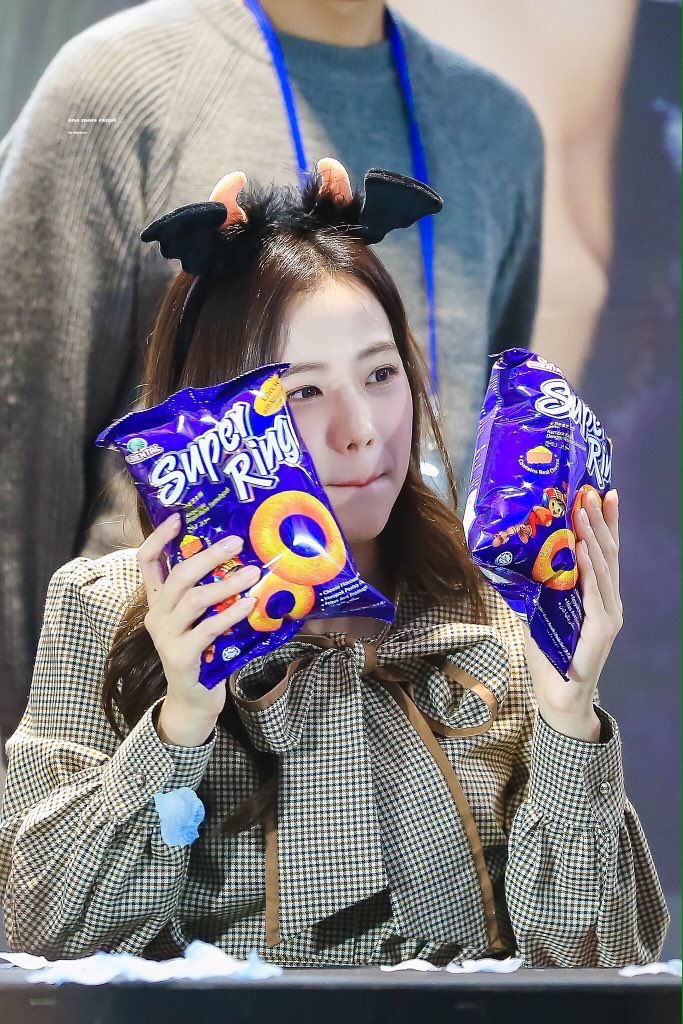 Top photo from @moonstarbyulie / Twitter and mangoshu / YouTube
Content that keeps Mothership.sg going
---
??
This event teaches you how to be your own farmer in the comfort of your own home!
?⚓
A hipster's dream Europe itinerary that excludes the big major cities.
?✈️
Hell is an actual place on earth, and it's only a flight away.
If you like what you read, follow us on Facebook, Instagram, Twitter and Telegram to get the latest updates.