Terry Xu, chief editor of The Online Citizen (TOC), shared on Facebook about an exchange he had with The Straits Times (ST) about an allegedly defamatory letter.
On Oct. 1, he said that the letter, written by someone named Chng Hui Ling, contained certain allegations he found objectionable:
That TOC's articles criticising Singapore were "masqueraded" as pieces written by Singaporeans.

That Xu passed off the negative articles written by foreign writers as being written by Singaporeans.

That TOC lied about the background of their writers.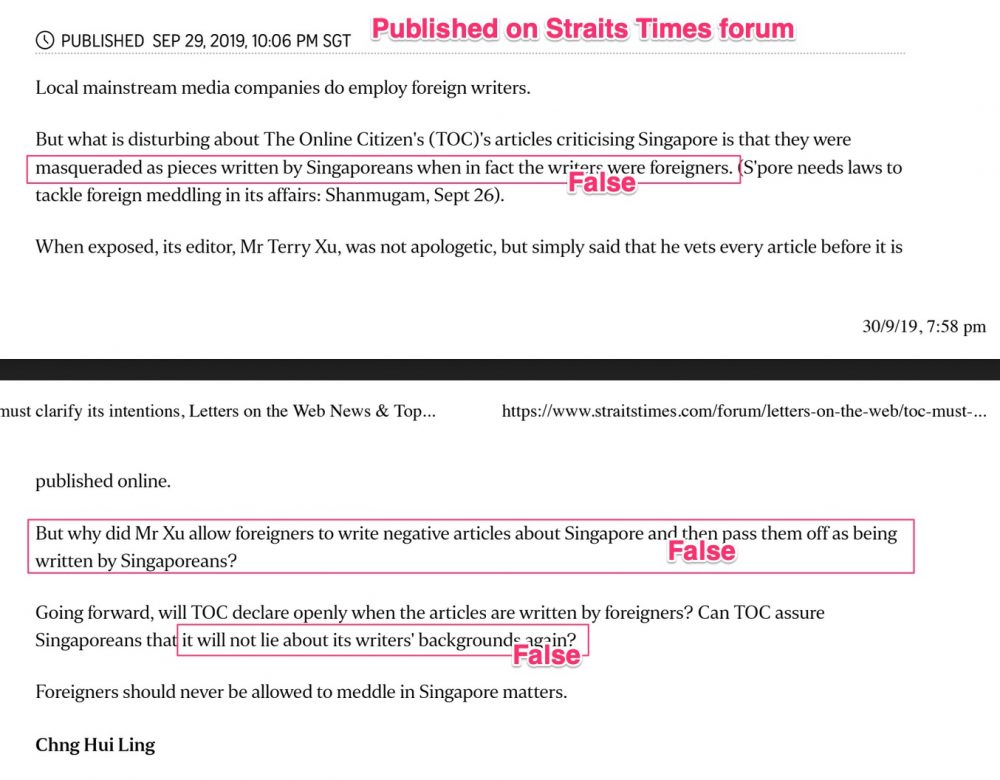 Xu said in his post:
"Last Sunday, Straits Times published a letter which contained highly defamatory allegations in its ST forum.

In response to the letter, I wrote a letter of demand to the editors of Singapore Press Holdings yesterday, to demand that they take down the letter and to undertake not to repeat the same act.

While I have not been told of the undertaking by SPH that they will not repeat the allegations, ST has since removed the letter.

I did not ask for an apology or damages from SPH because I just want to see that the right thing is done."
Online forum letter cannot be found
A check on the ST Forum website on Oct. 1 at 5:00 pm turned up no results for letters written by Chng Hui Ling.
A search for the url directly turns up the following error message:
The online forum letter was mentioned in the Monday edition of The Straits Times forum page (Sep 30).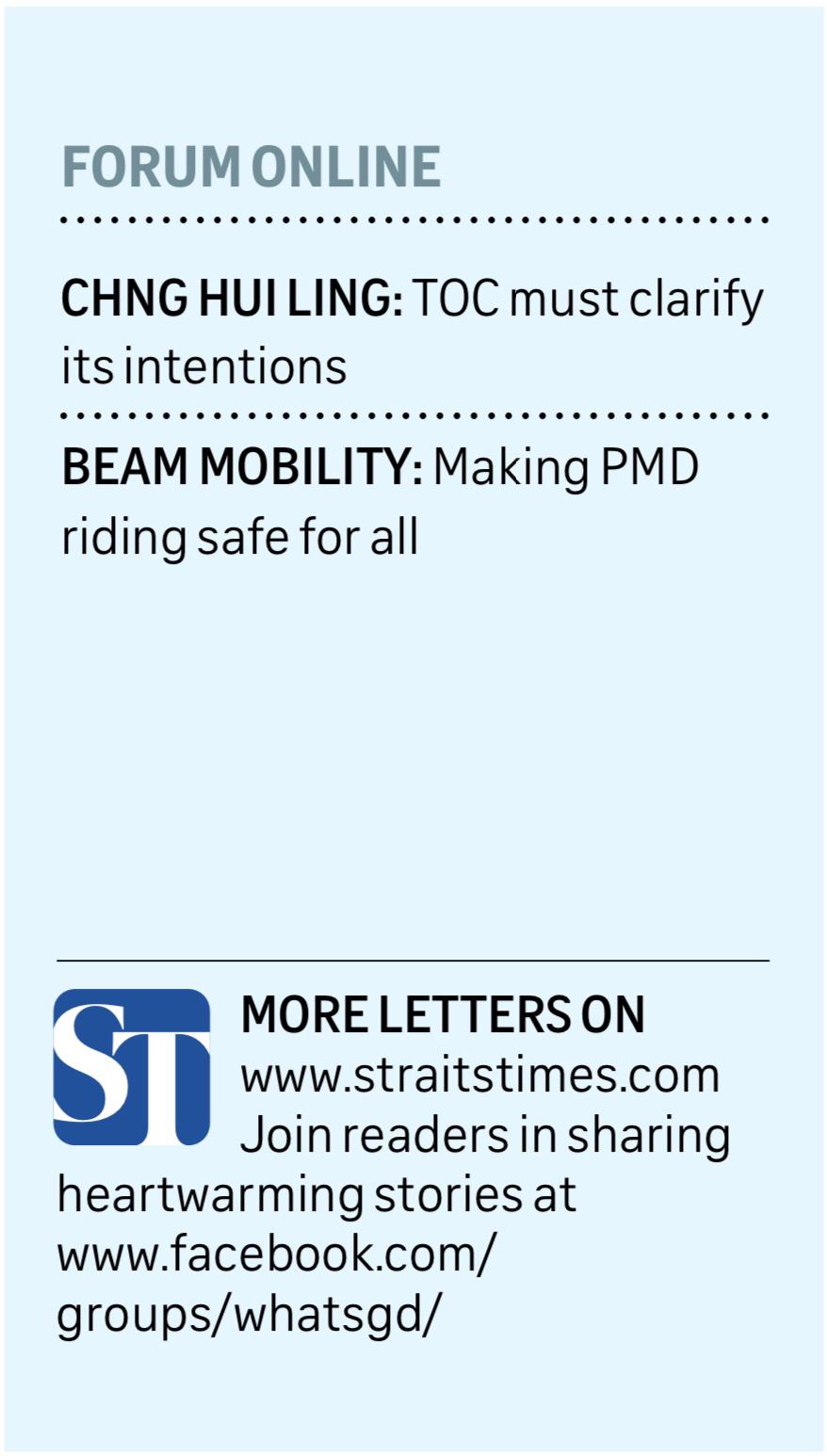 Xu: "ST should have known better"
Xu said that due to recent "insinuations", members of the public now held "untrue views" of TOC.
He added:
"I do not fault the writer for having the views that she had but ST should have known better than to publish a letter that contained falsehoods especially when it refers to itself as the best antibiotics to "fake news"."
Xu's remarks referred to the tagline that can be found on Singapore Press Holdings' vending machines across the island.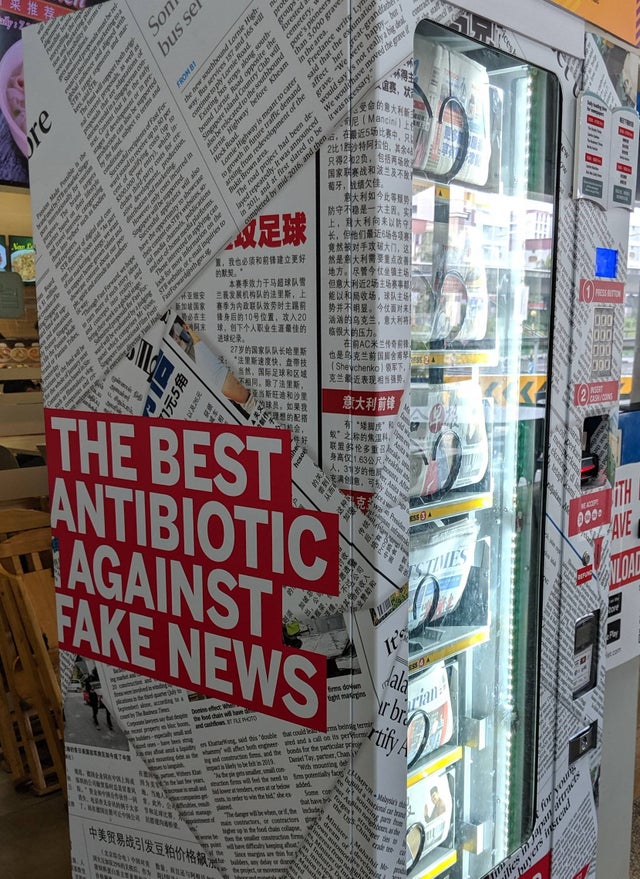 You can see the post below:
Shanmugam commented on TOC writer
Law and Home Affairs Minister K Shanmugam pointed out on Sep. 25 that the TOC writer, who published an article containing allegedly defamatory comments about Prime Minister Lee Hsien Loong, was a Malaysian.
Shanmugam questioned her motivation and asked who controlled and paid her, saying that these were "legitimate questions".
On Sep. 27, TOC quoted Xu as saying that he is the one who controls the TOC writer:
"The Law Minister reportedly said, "Who controls her? Who pays her? What is her purpose?

My answer to the Law Minister is, "Me, me and she works for me."
Xu is currently facing a defamation lawsuit from Prime Minister Lee Hsien Loong over the allegations made in the TOC article.
Xu has applied for the siblings of PM Lee, Lee Hsien Yang and Lee Wei Ling, to be brought in as third parties in the lawsuit.
Related stories:
Top image from Terry Xu's Facebook page.
If you like what you read, follow us on Facebook, Instagram, Twitter and Telegram to get the latest updates.