Minister for Home Affairs and Law K Shanmugam said there are "legitimate questions" to be asked about the motivations of foreigners working for Singaporean socio-political site, The Online Citizen (TOC).
In a speech on Sep. 25 at the RSIS Conference on Foreign Interference Tactics and Counter Measures, Shanmugam said that foreign writers working for TOC have written "inflammatory articles".
"TOC uses foreigners, employs them, including Malaysians, to write almost exclusively negative articles on Singaporean social and political matters, including inflammatory articles that seek to fracture social cohesion.

They support the call for Singaporean civil servants to follow the example of Hong Kong civil servants in protesting, making allegations about the Prime Minister which has led to a civil suit by the Prime Minister, because the PM says they are false attacks against his character and fitness to hold office."
TOC's allegedly defamatory article
Shanmugam was referring to a recent incident between TOC's editor and Prime Minister Lee Hsien Loong over an allegedly defamatory article published on Aug. 15.
The Press Secretary to PM noted that the article and post repeated "several false allegations against PM Lee that were previously made by his sister".
Terry Xu refused to take down the article and Facebook post, and issue an apology, as requested by PM Lee.
PM Lee later filed a defamation suit against Xu on Sep. 5.
Kiara Xavier or Rubaashini Shunmuganathan?
The article in question was purportedly written by someone named Kiara Xavier.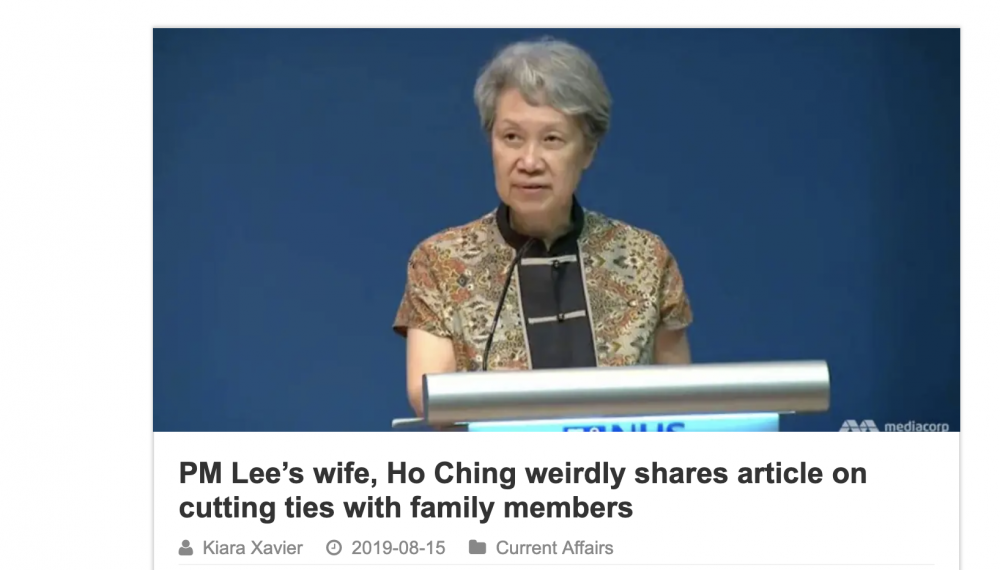 However, on Sep. 18, Facebook social marketing page SMRT Feedback by the Vigilanteh shared a post that claimed that the person who really wrote the article was someone named Rubaashini Shunmuganathan.
It also claimed that she was a Malaysian living in Shah Alam.
After this post was shared, TOC changed the byline of the article.
It now reflects that it was written by Rubaashini Shunmuganathan.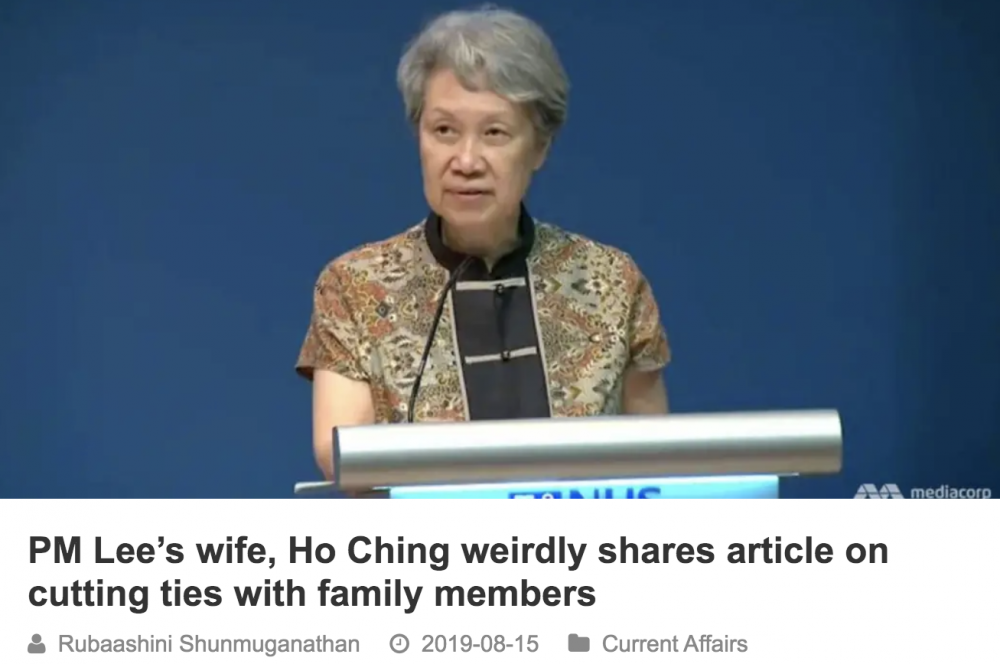 Legitimate questions to be asked
Commenting on the TOC writer, Shanmugam said:
"The latter two articles were by a Malaysian -- I say that based on publicly available information, she is said to reside in Shah Alam, near KL, lady by the name of Rubaashini.

I'm not commenting on the legal merit of the article, since it is a subject of a lawsuit.

Only that a foreigner, staying in Malaysia, writes these things for a Singapore site, to target a Singapore audience, telling Singapore civil servants to protest, calling into question the Prime Minister's integrity, and has written many other articles to try and influence viewpoints in Singapore.

Who controls her? Who pays her? What's her purpose? These are all legitimate questions."
He added that readers might have assumed that her articles were written by a "genuine Singaporean contributor", and that TOC employed other Malaysian writers.
Anonymous writers with unknown motivations
Shanmugam highlighted that there are "responsible media" in Singapore, both local and foreign, who employ foreigners.
However, they are subjected to a framework. This is in contrast to online sites with anonymous writers and unknown motivations.
Shanmugam added that these sites have no interest in the socio-political stability of the country, and could be used by foreign countries to attack and deepen divisions in Singapore.
Related stories:
Top image by Rachel Ng.
If you like what you read, follow us on Facebook, Instagram, Twitter and Telegram to get the latest updates.