On Oct. 1, a woman left a note behind for a fellow driver at the Marina Bay Sands car park, telling the driver to "learn to park properly".
The incident took place at the south zone of the B4 car park.
"Learn to park properly"
According to a dashboard camera video uploaded by Facebook group SG Road Vigilante, the lady appeared to be taking photos of the parked vehicle, which is a Volvo.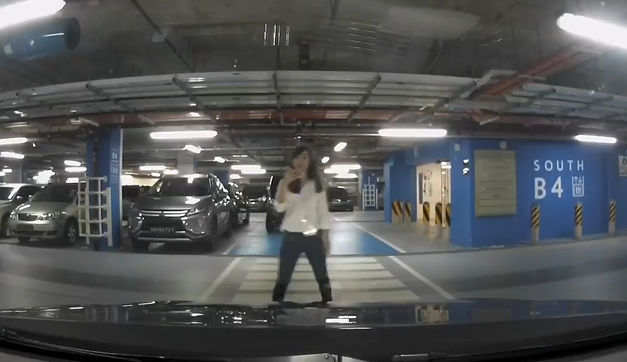 She can be seen leaving a slip of paper on the vehicle.
Apparently, this is a photo of the politely-worded note, suggesting that the driver "learn how to park properly".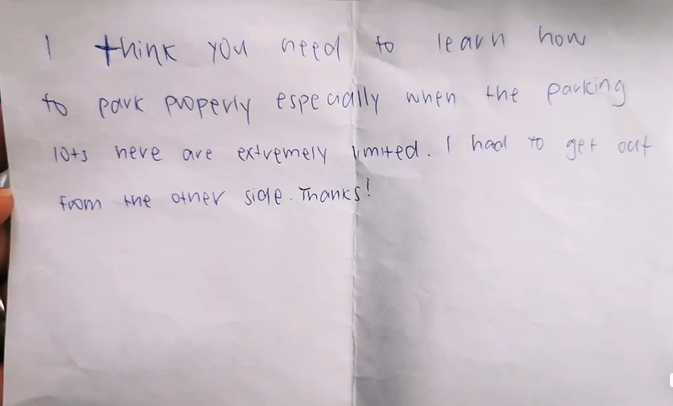 I think you need to learn how to park properly especially when parking lots here are extremely limited. I had to get out from the other side. Thanks!
Her car was not parked in a parking space
In the video, several other photos were also shared.
One photo showed the space next to the parked Volvo, where a blue Mazda is parked extremely close to the wall.
It is believed that the Mazda was driven by the lady captured in the dashboard camera footage.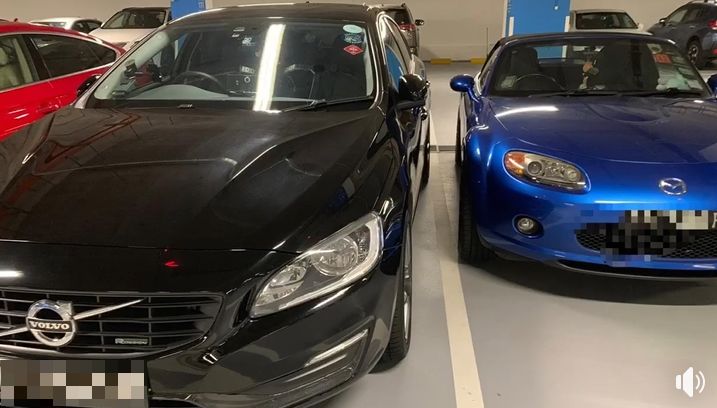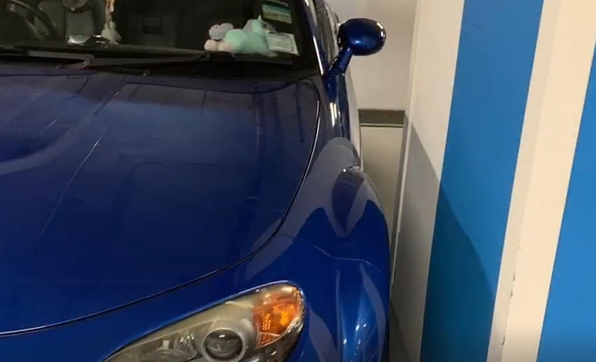 From one of the photos, however, it turns out that the blue Mazda was, in fact, not in a proper parking space at all.
Unlike the other spaces with white lines delineating the parking spot, this one had none.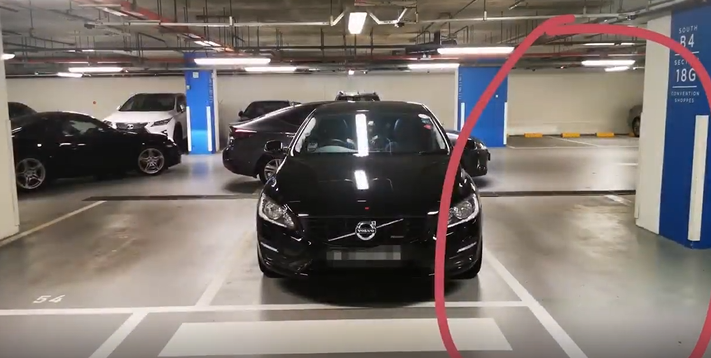 Oh well.
Update:
Top photo composite image, screenshots via FB/SG Road Vigilante.
Content that keeps Mothership.sg going
---
??
Do you remember the last time you used a passbook?
??
What's it like to be a 22-year-old with depression and anxiety?
??️
Limited 40% off vouchers for fine dining here!!! Don't say we bojio.
If you like what you read, follow us on Facebook, Instagram, Twitter and Telegram to get the latest updates.