Update on Oct. 11: In response to Mothership's query, McDonald's said that they will be handling orders on a dedicated pre-order site, which will be up by the afternoon of Oct. 11.
Their statement in full:
"We thank our customers for their patience, our McDelivery web and app platforms are back up and running. However, due to overwhelming demand, the McDelivery Loungewear Collection (Pyjamas) is temporarily unavailable. We sincerely apologise to all our customers who were unable to make their purchase during launch.

We are grateful for the keen interest, and are committed to fulfilling our customers' PJs orders via a dedicated pre-order site that will be up by Fri, 11 October (afternoon)."
McDonald's released fast food-themed pyjamas on Oct. 7, at 6pm.
Unfortunately, it seems that things went a bit too well, because McDonald's app and website couldn't handle the traffic.
The fast food chain updated customers of their platforms' failure at 6:55pm, and have so far received more than 400 angry comments in return.
At 9:24pm, the problem continued to persist. A second status update provoked another 200 odd comments.Here are the main issues Singaporeans experienced or pointed out.
1. McDonald's should have been better prepared
Many felt that the fast food giant should have anticipated the traffic and have been better prepared for the merchandise's release.
Some argued that a corporation of this size should have the resources to cater to the demand.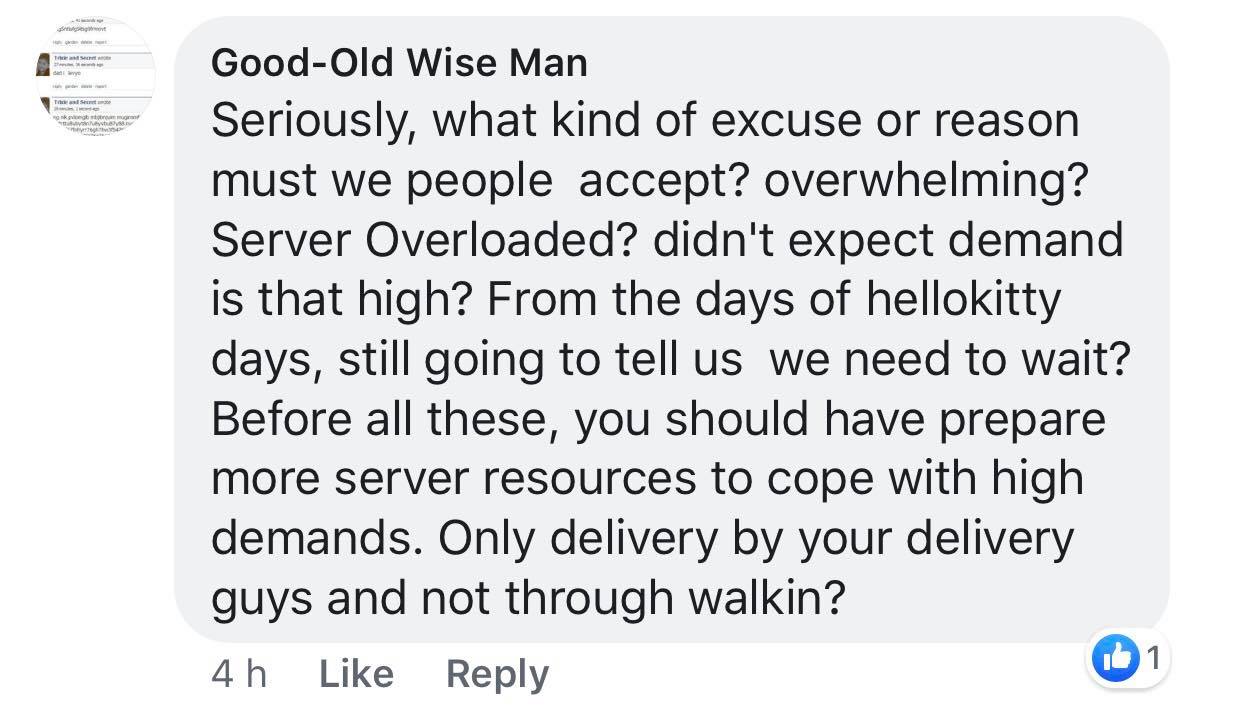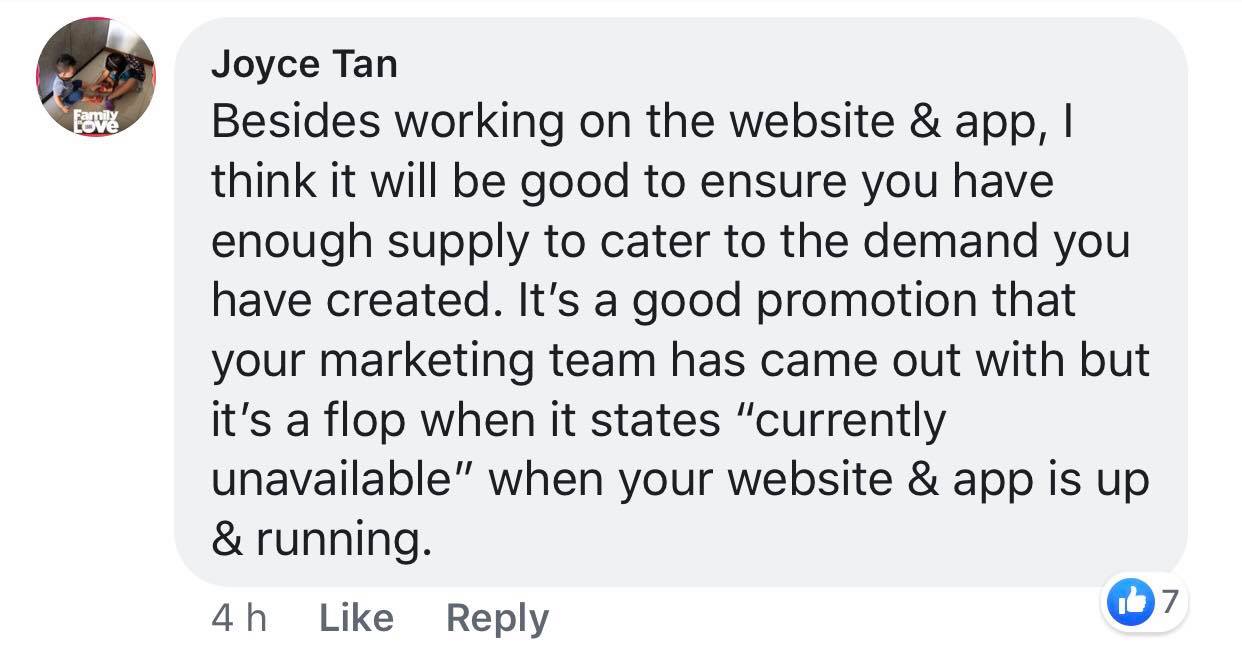 2. Delayed stock depletion notice
Some customers were told that the merchandise were out of stock only after their orders were confirmed.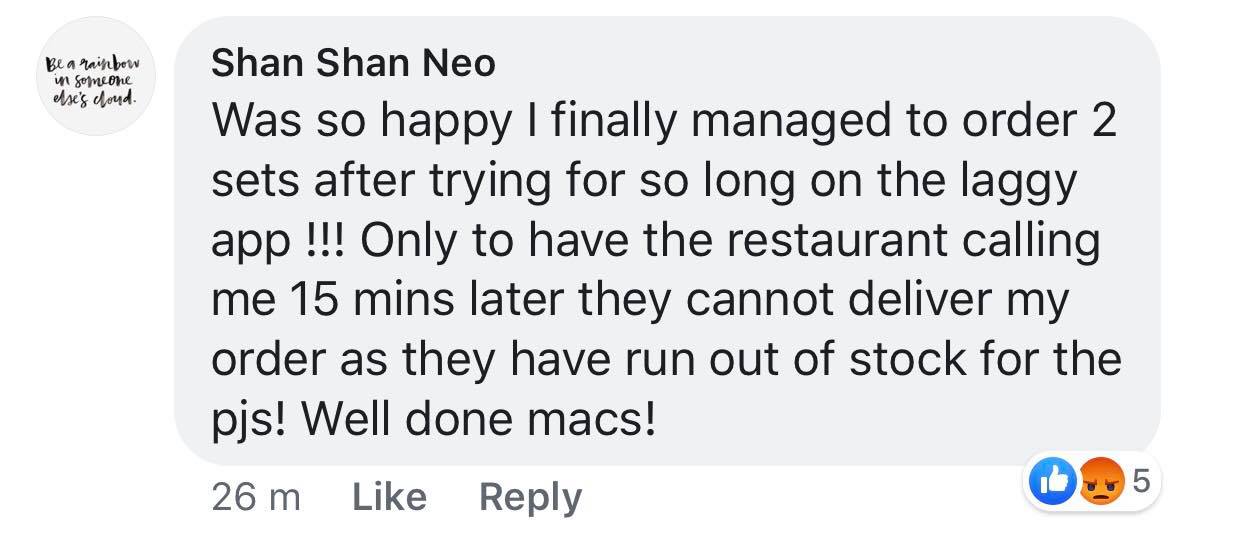 3. Unable to access site
There were customers could not even properly access the site, much less place an order.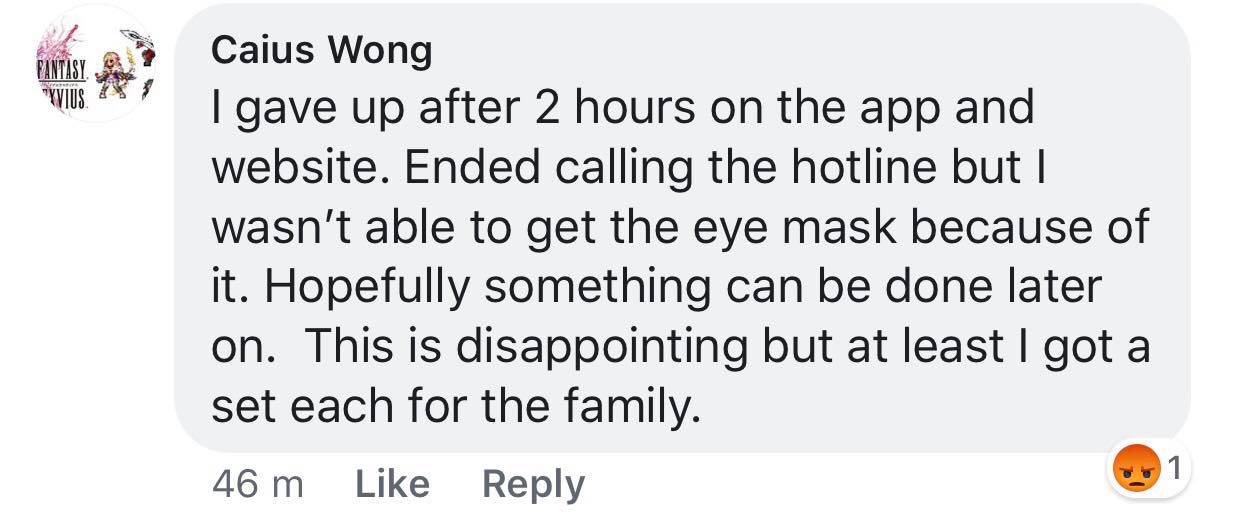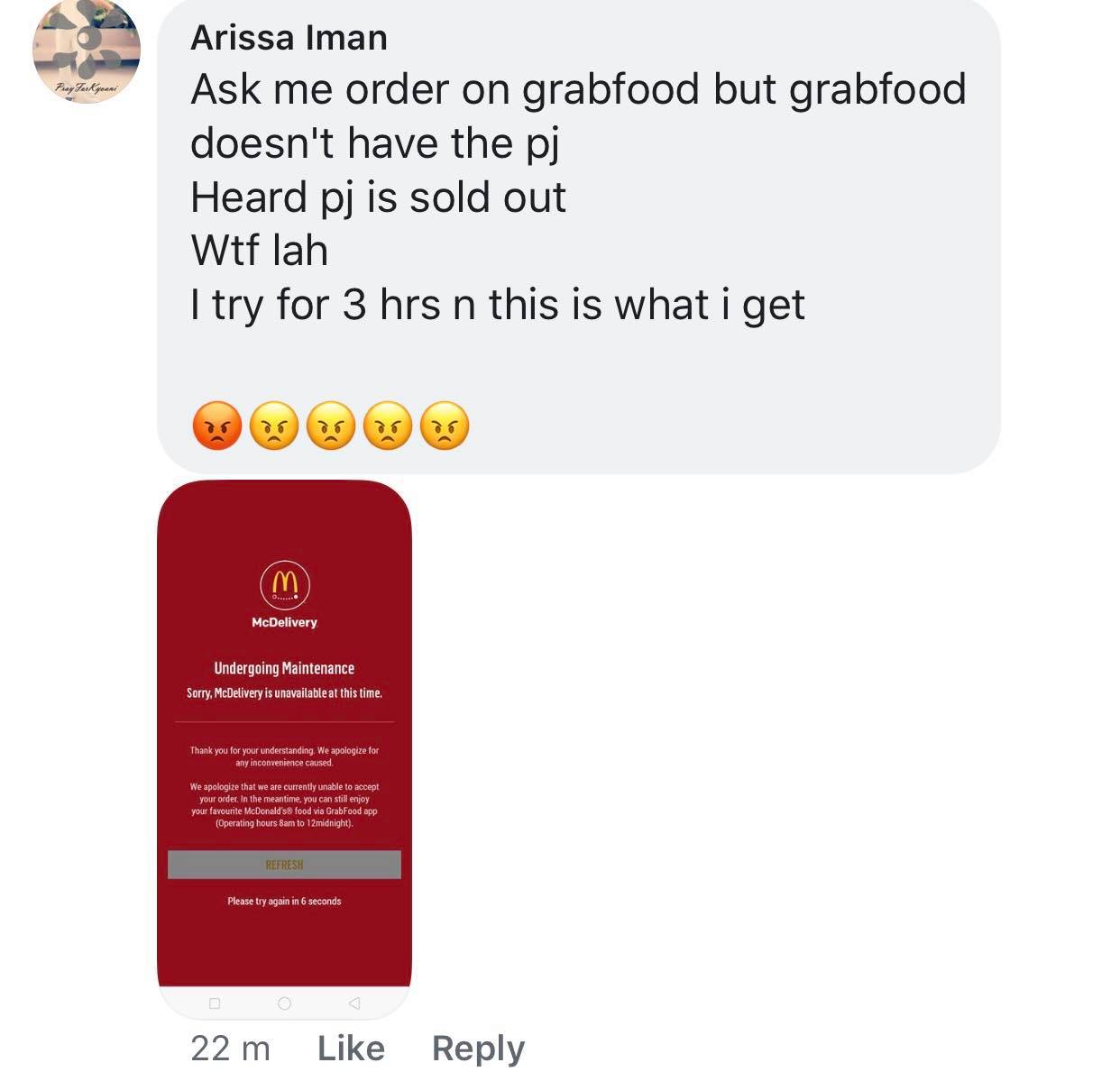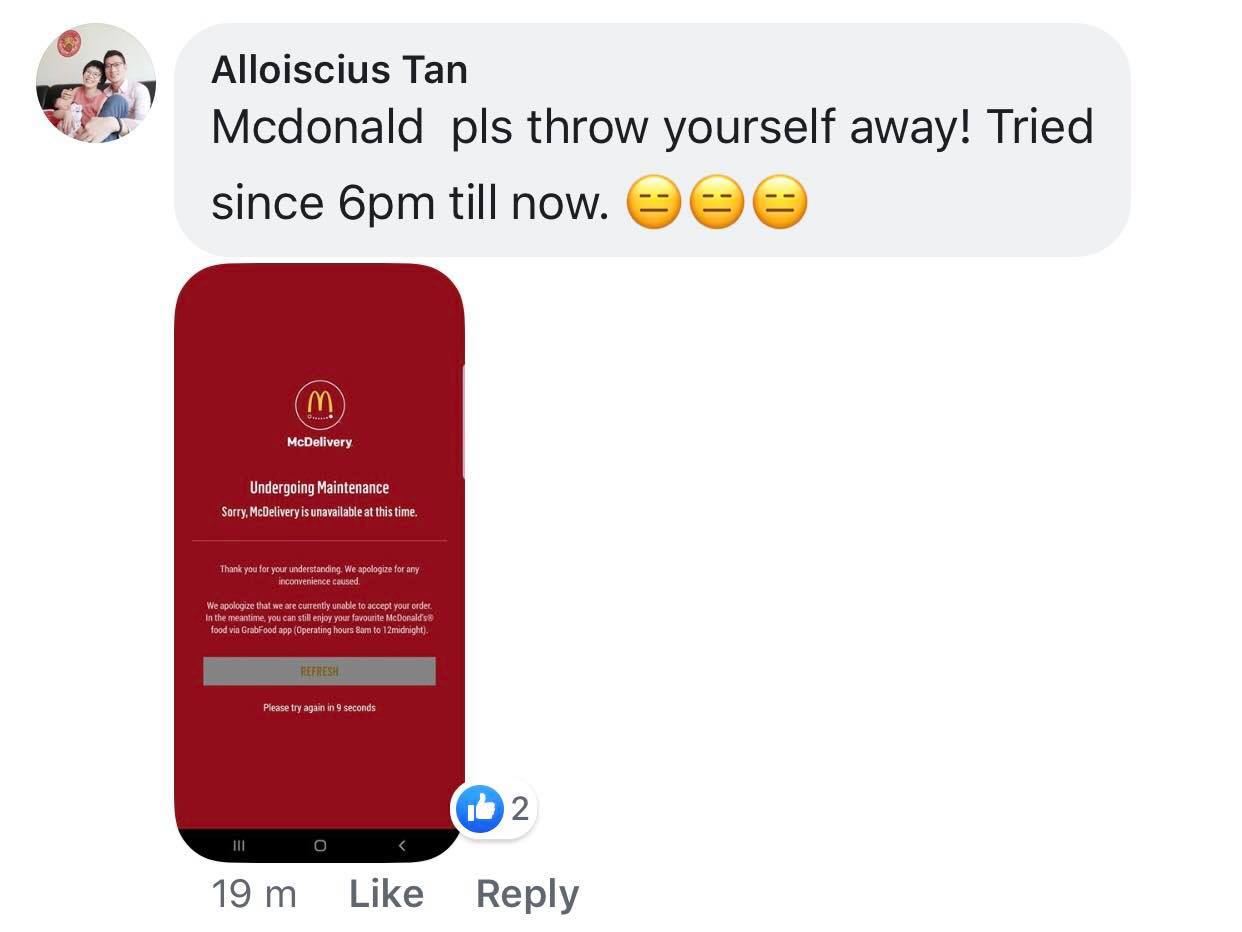 4. Lacking clear communication
Perhaps one of the most frustrating experiences for buyers was McDonald's failure to properly address the fiasco and relay information that customers actually wanted to know.
Instead of updating customers about the status of the loungewear sets and making it clear if they were any stocks left, the fast food chain only stated that they were "experiencing high traffic" and that they would fix it "as soon as possible".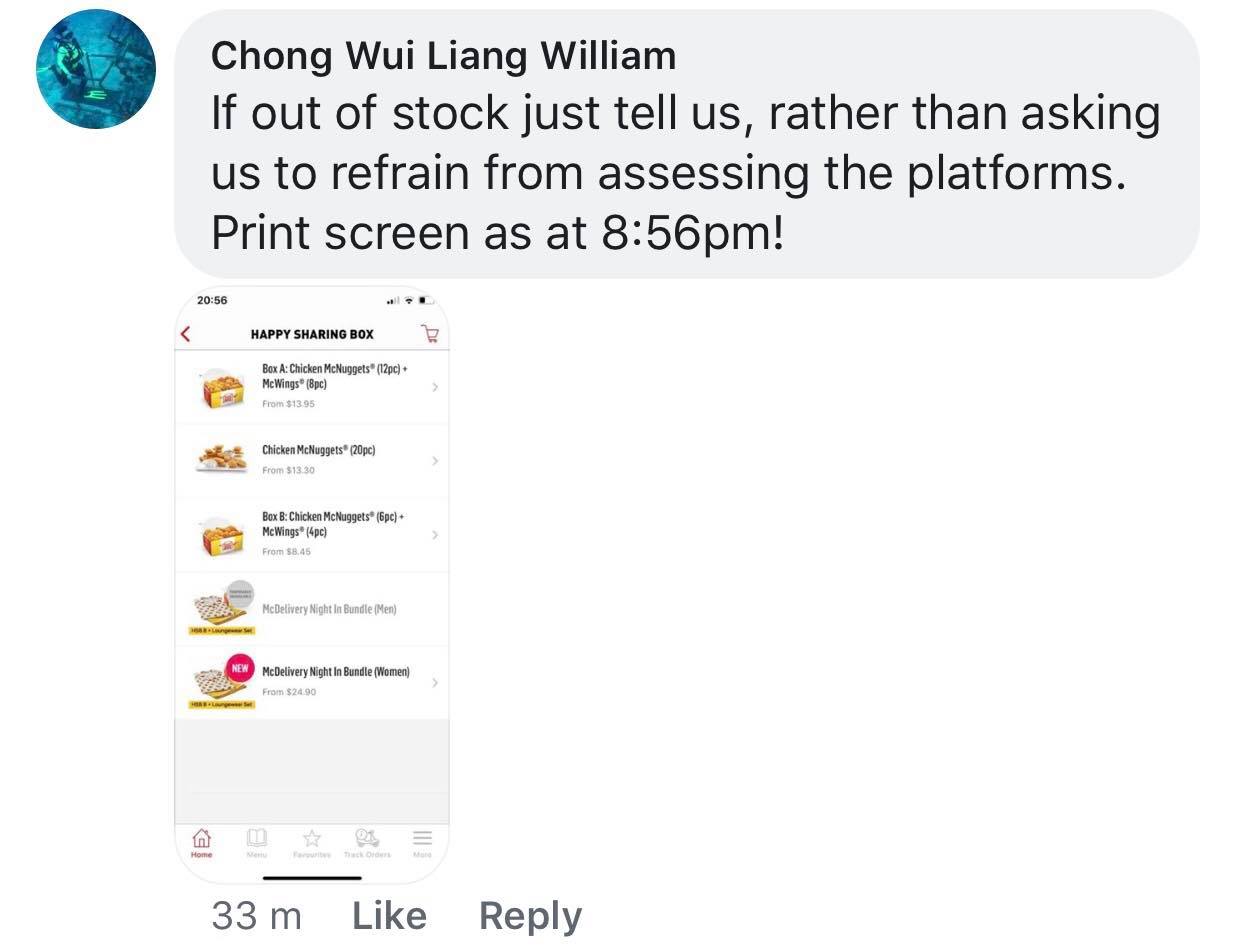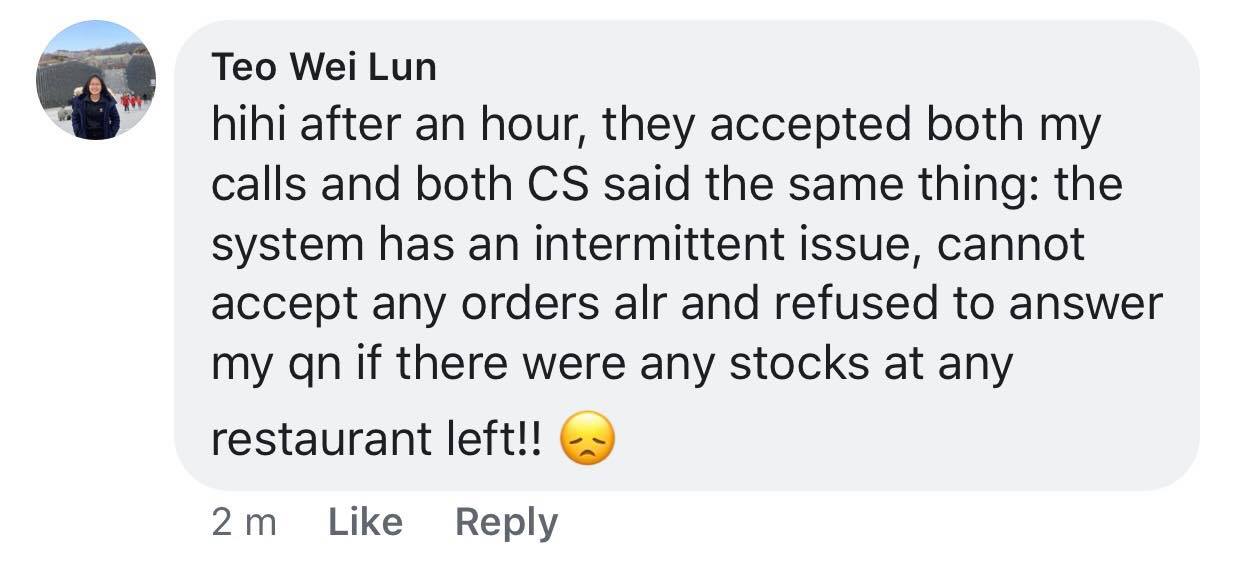 A user even went to the extent of comparing it to the Huawei fiasco that occurred just a few months ago:

At the time of writing, the McDelivery site was accessible, although the Night In Bundle was "temporarily unavailable".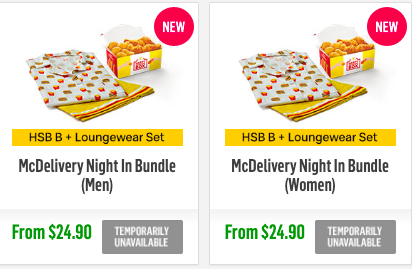 Nonetheless, at least two customers managed to get their hands on the loungewear sets: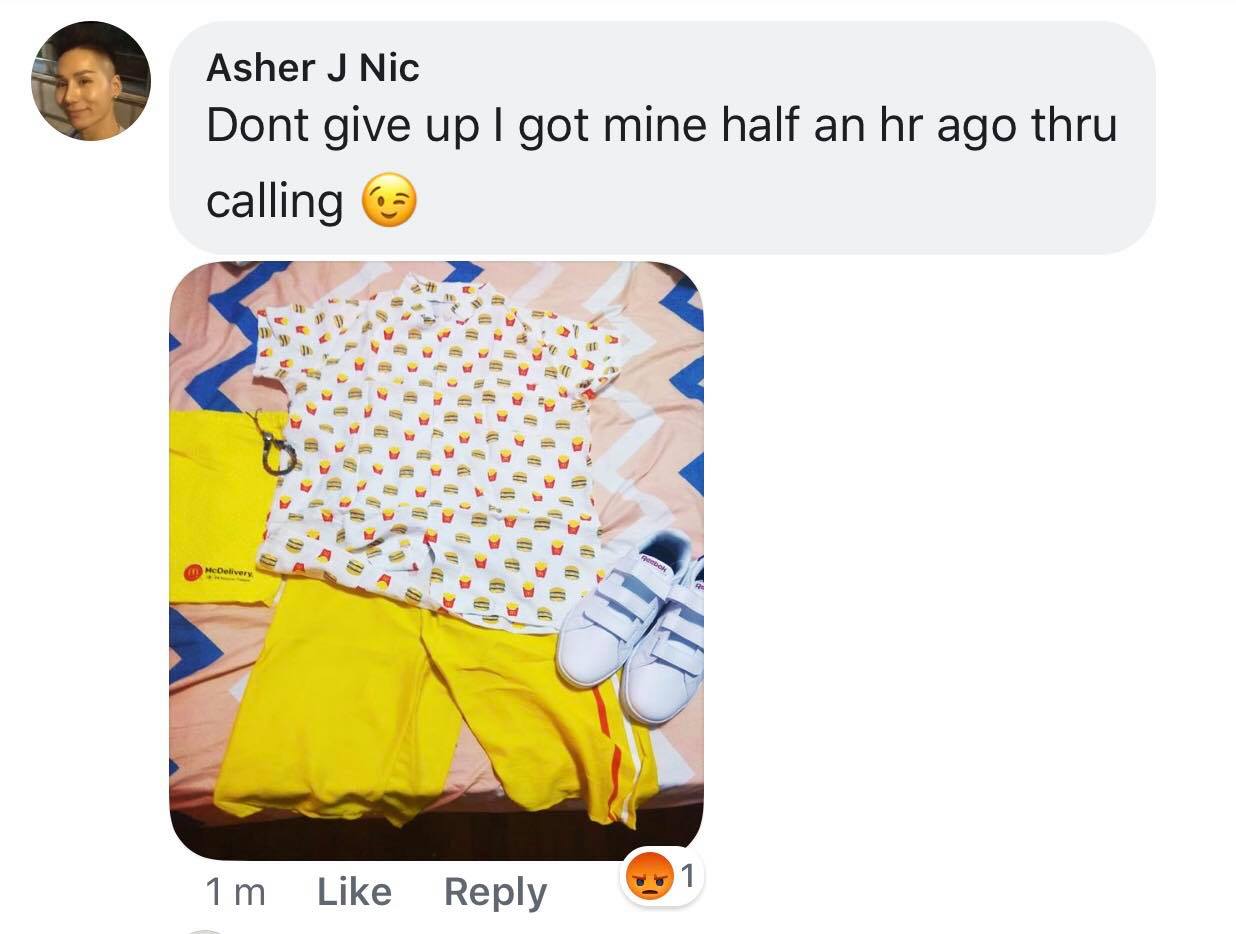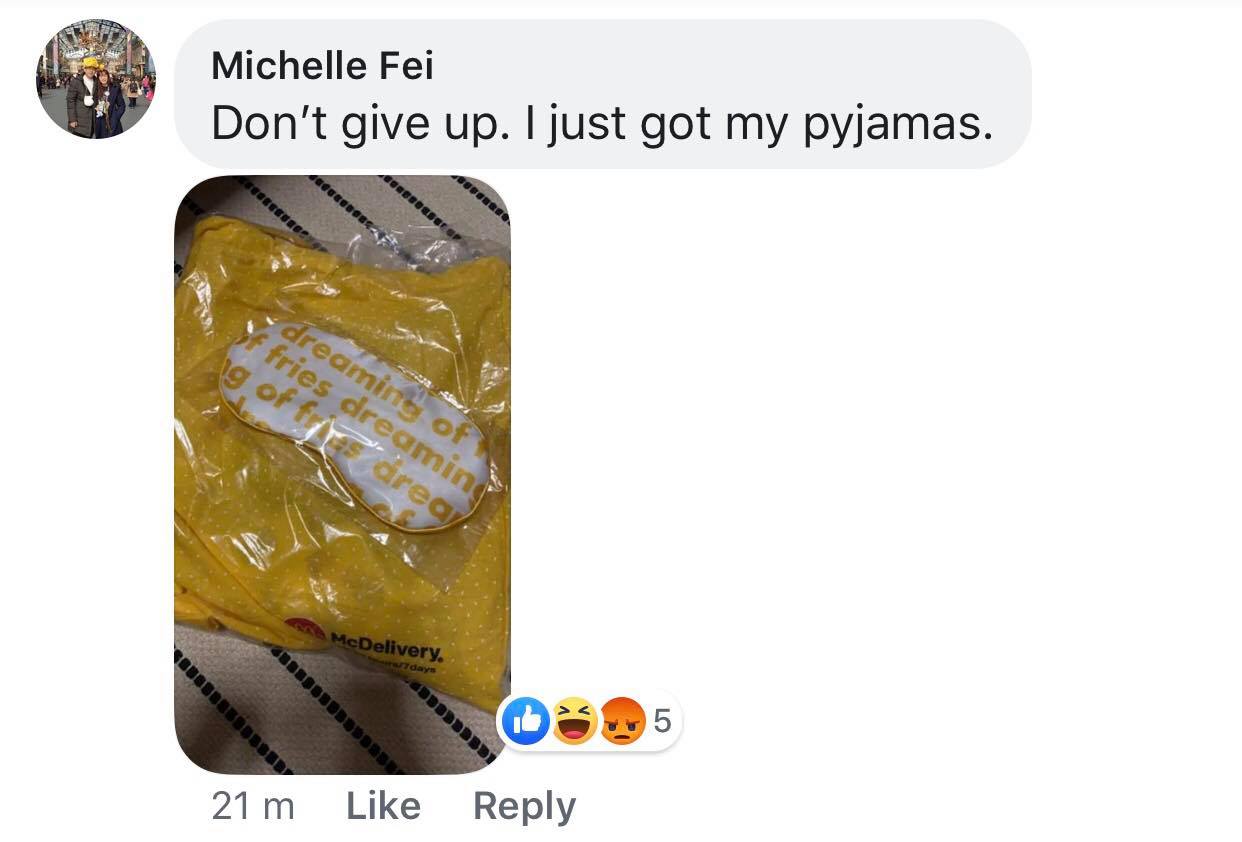 ¯\_(ツ)_/¯
Top image via McDonald's Singapore
If you like what you read, follow us on Facebook, Instagram, Twitter and Telegram to get the latest updates.