Queen of controversy Xiaxue is back.
The influencer is now in the limelight for describing 16-year-old climate activist Greta Thunberg's actions as cringey.
Who is Greta Thunberg?
Thunberg, who is from Sweden, is a "climate activist" who skipped school in favour of sitting outside the parliament house in protest of carbon emissions.
You might remember her as the girl who sulked furiously at Trump.
Or you might remember her as the girl who declared to world leaders at the 2019 UN Climate Action Summit, "You have stolen my dreams and my childhood with your empty words."
But Xiaxue was not impressed.
In an Instagram story on Sep. 23, 2019, the influencer criticised Thunberg for being "one-dimensional" in her views, and argues that climate change isn't going to stop just because of Thunberg's crying.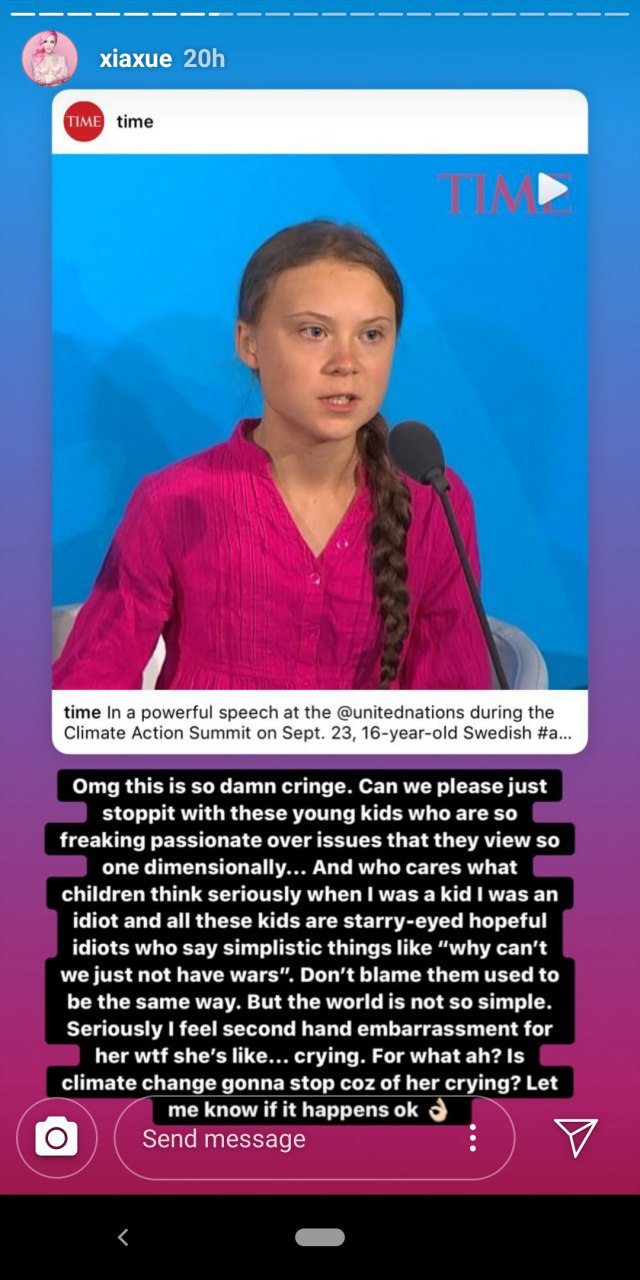 Here is the video in question, if you wanna watch:
https://www.instagram.com/p/B2w7lazF5fa/
Backlash
A day later, one Twitter user @bryandamien_ expressed his disapproval for the influencer.
https://twitter.com/bryandamien_/status/1176499691166425088

Other users chimed in with similar sentiments.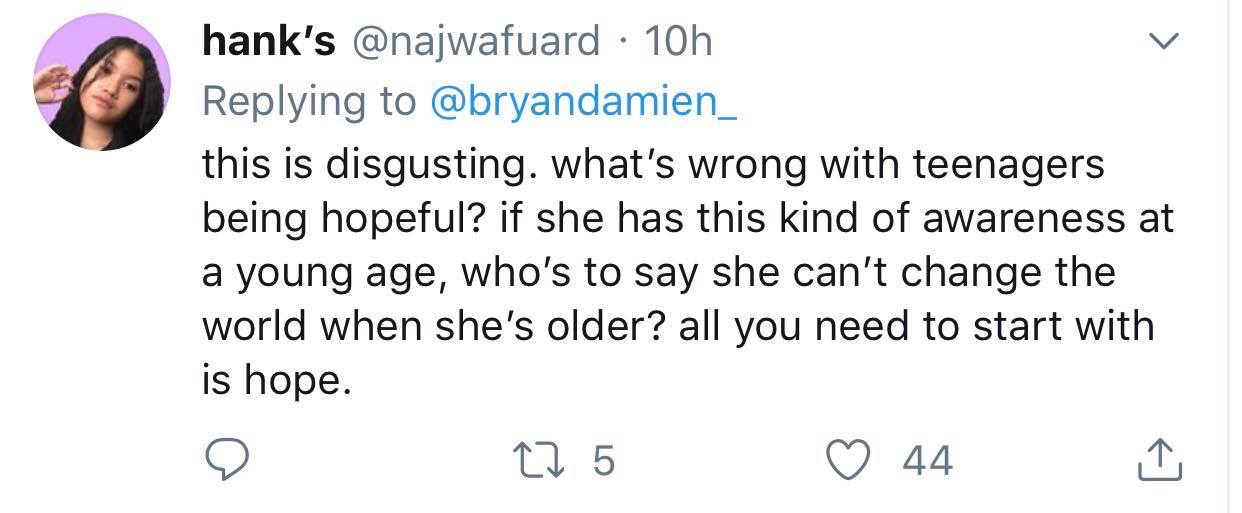 On Sep. 25 morning, Xiaxue acknowledged the number of people she upset with her previous story.
The influencer, however, was not apologetic, and put up another paragraph in sharp rebuke.
What some might find particularly contentious is her hyperbolic advice for one to "get rid of [them]self" in order to reduce carbon emissions.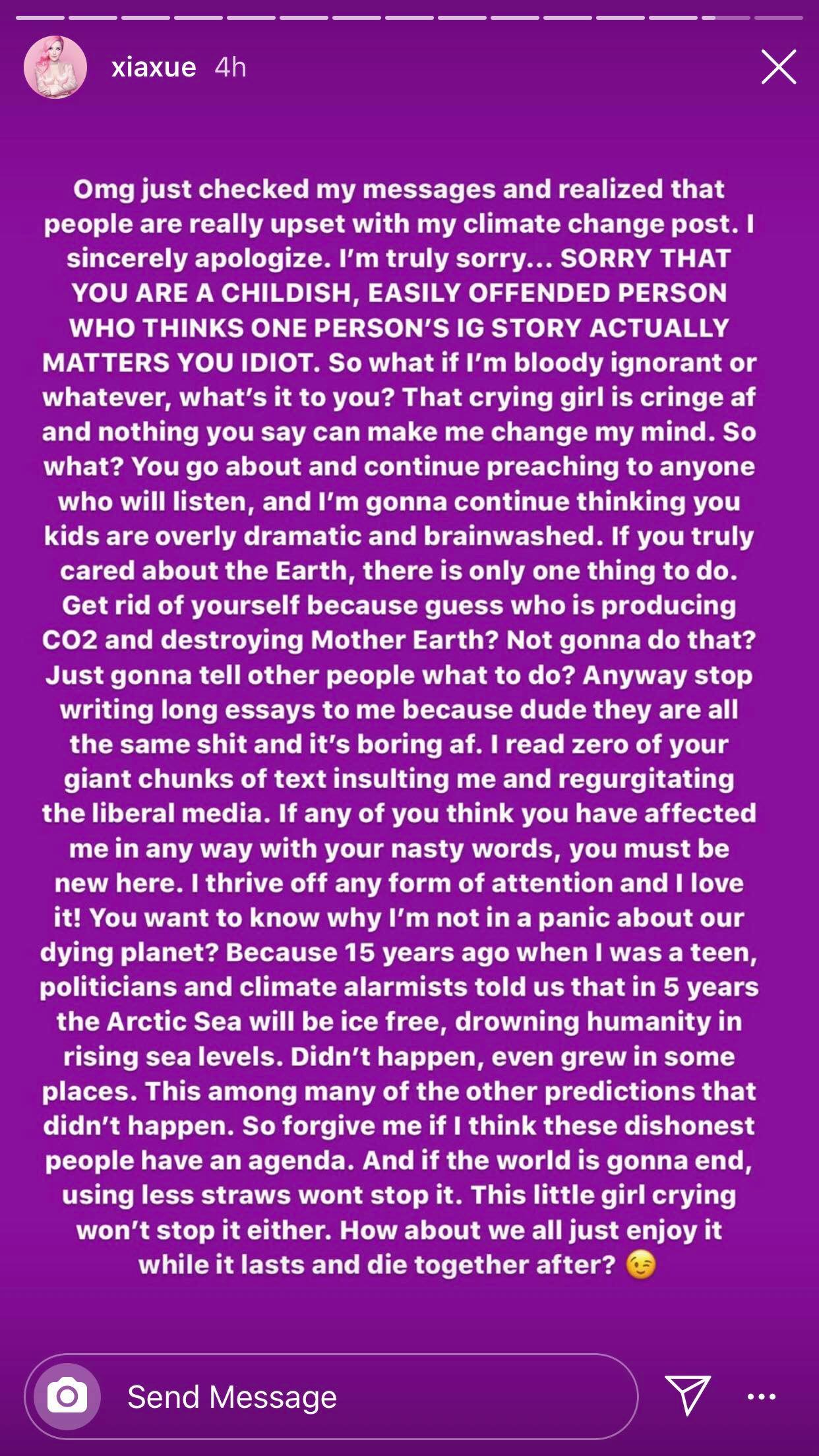 Xiaxue also shared an angry message from a walking thesaurus: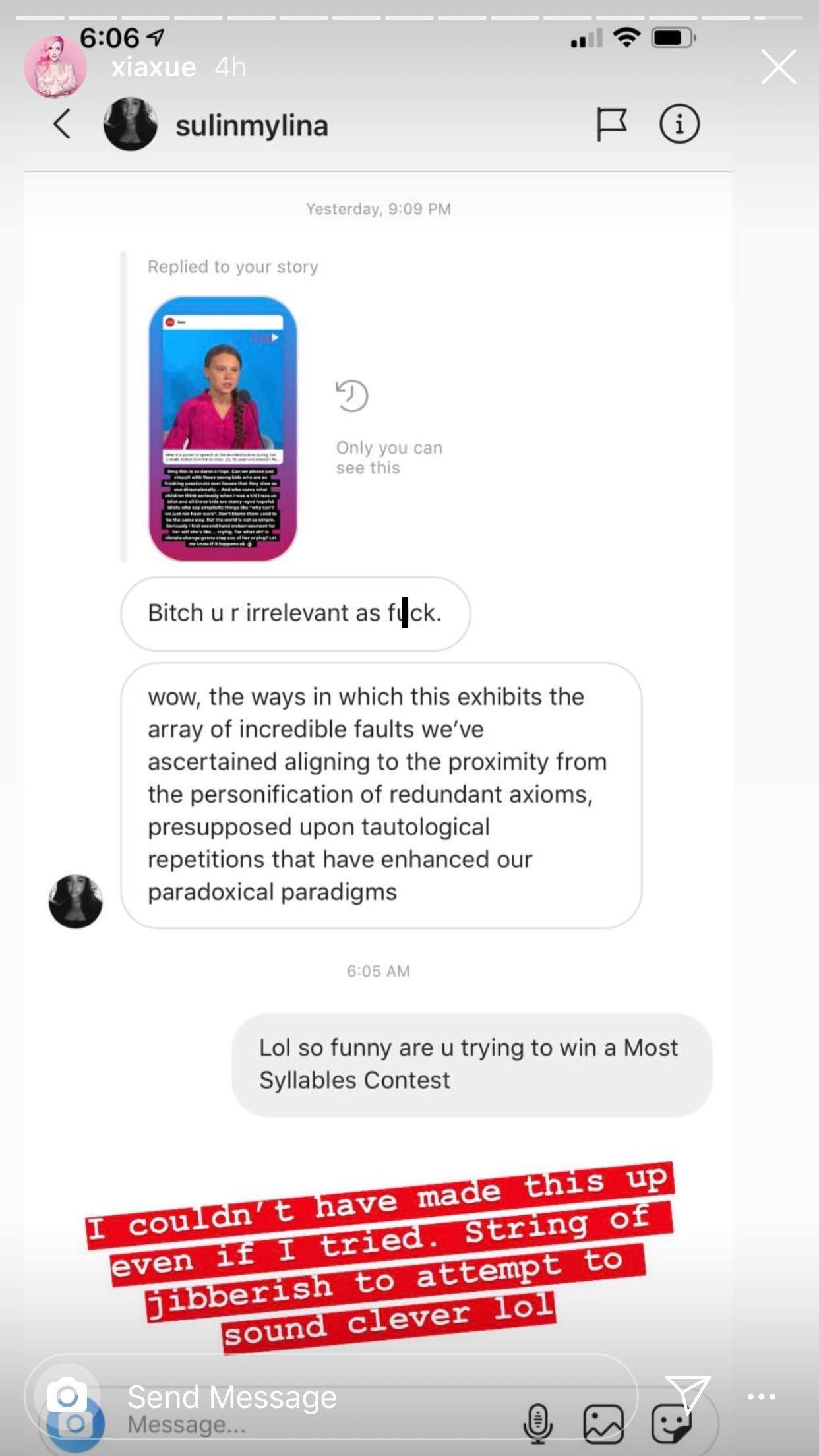 This is not the first time Xiaxue has incited backlash for her blunt views.
One might even argue that she built a career on it.
Top image via Xiaxue's Instagram
Content that keeps Mothership.sg going
---
??
Do you remember the last time you used a passbook?
??
What's it like to be a 22-year-old with depression and anxiety?
??️
Limited 40% off vouchers for fine dining here!!! Don't say we bojio.
??
Learn the secrets behind magic tricks. Spoiler alert: it's science.
If you like what you read, follow us on Facebook, Instagram, Twitter and Telegram to get the latest updates.