Things are not going well for Terence Siow, the National University of Singapore (NUS) undergraduate who was recently convicted for molesting a fellow commuter on the train in Sep. 2018.
Siow was given a light sentence as the judge took into account a probation report that deemed him to have "potential to excel in life" due to his academic results.
Unfortunately, the ruling brought Siow immense backlash from the public.
On Friday, Sep. 27, Law and Home Affairs Minister K Shanmugam expressed surprise at the verdict and said that the Attorney General's Chambers (AGC) has appealed the sentence imposed.
ChampionTutor terminated Siow's account
And now, it appears that the tuition agency that Siow was freelancing for is distancing itself from him.
On Sep. 29, 2019, ChampionTutor confirmed that it has terminated Siow's account.
"ChampionTutor strongly disapproves of any misappropriate conduct by our freelancers and will not hesitate to take the necessary action," wrote the agency. 
This was Siow's tutor profile on ChampionTutor before it was taken down.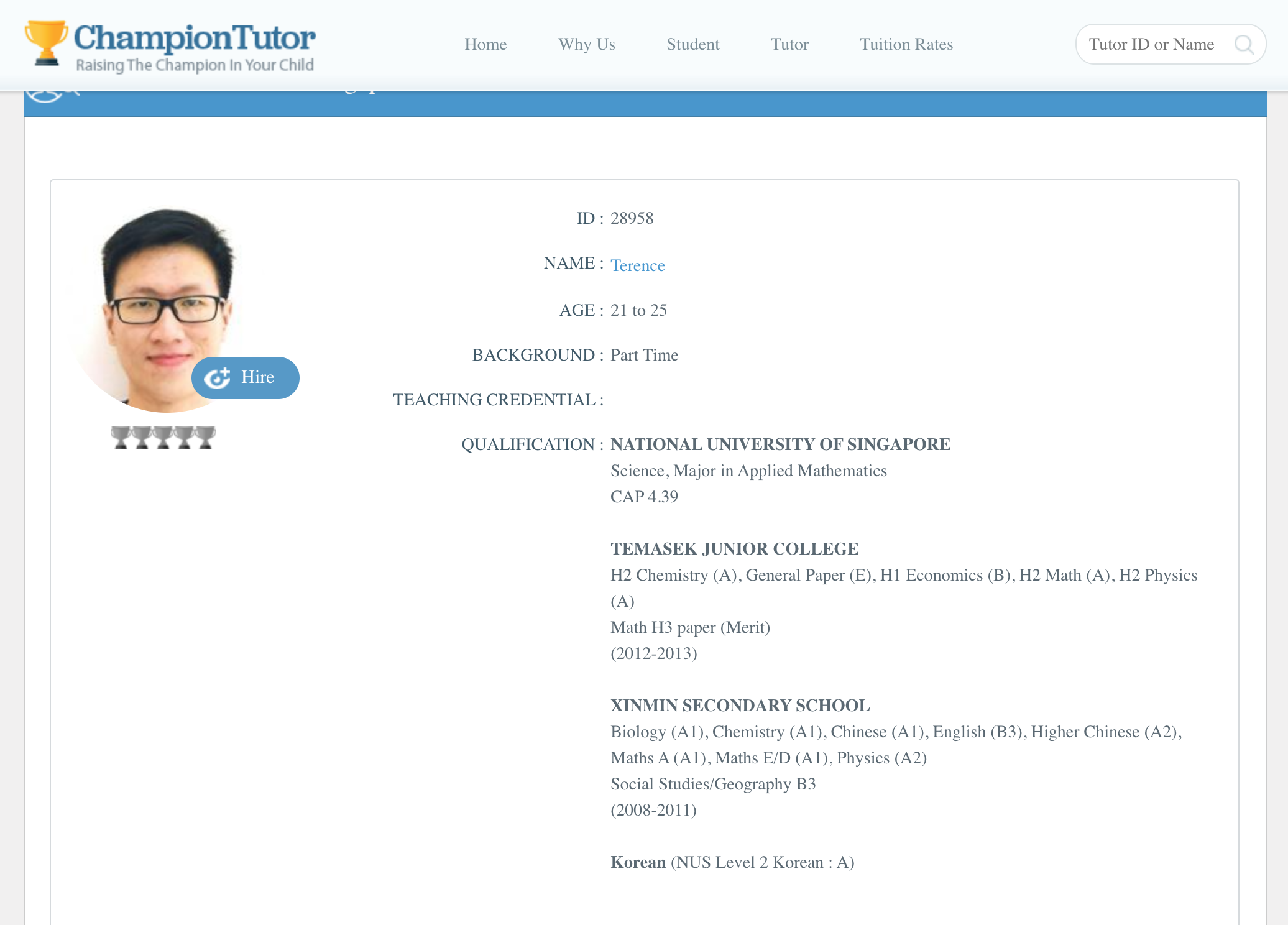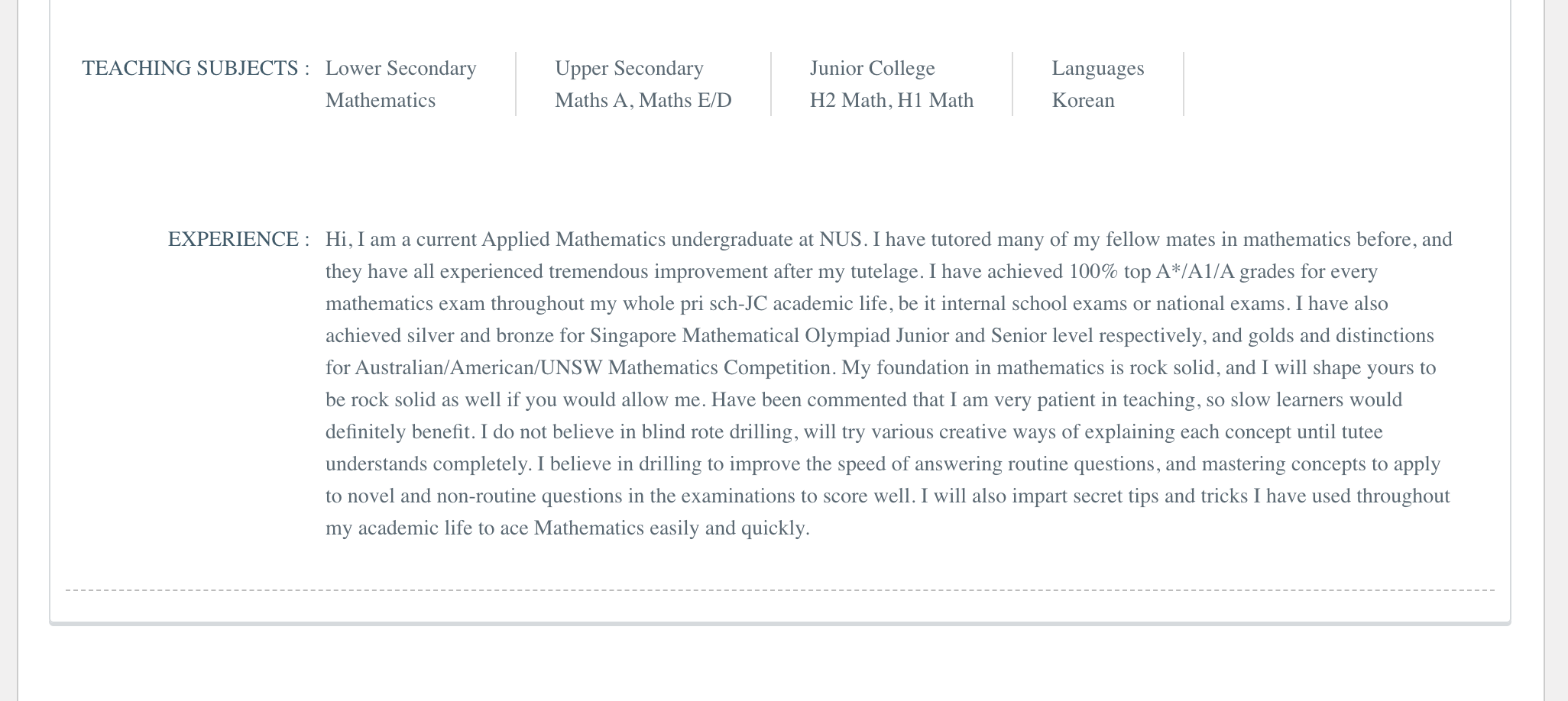 From the profile, it appears that Siow taught Lower Secondary Mathematics, A, E, and D Mathematics, as well as H2 and H1 Mathematics.
ChampionTutors revealed in a subsequent comment that Siow was never assigned a tuition job via its platform: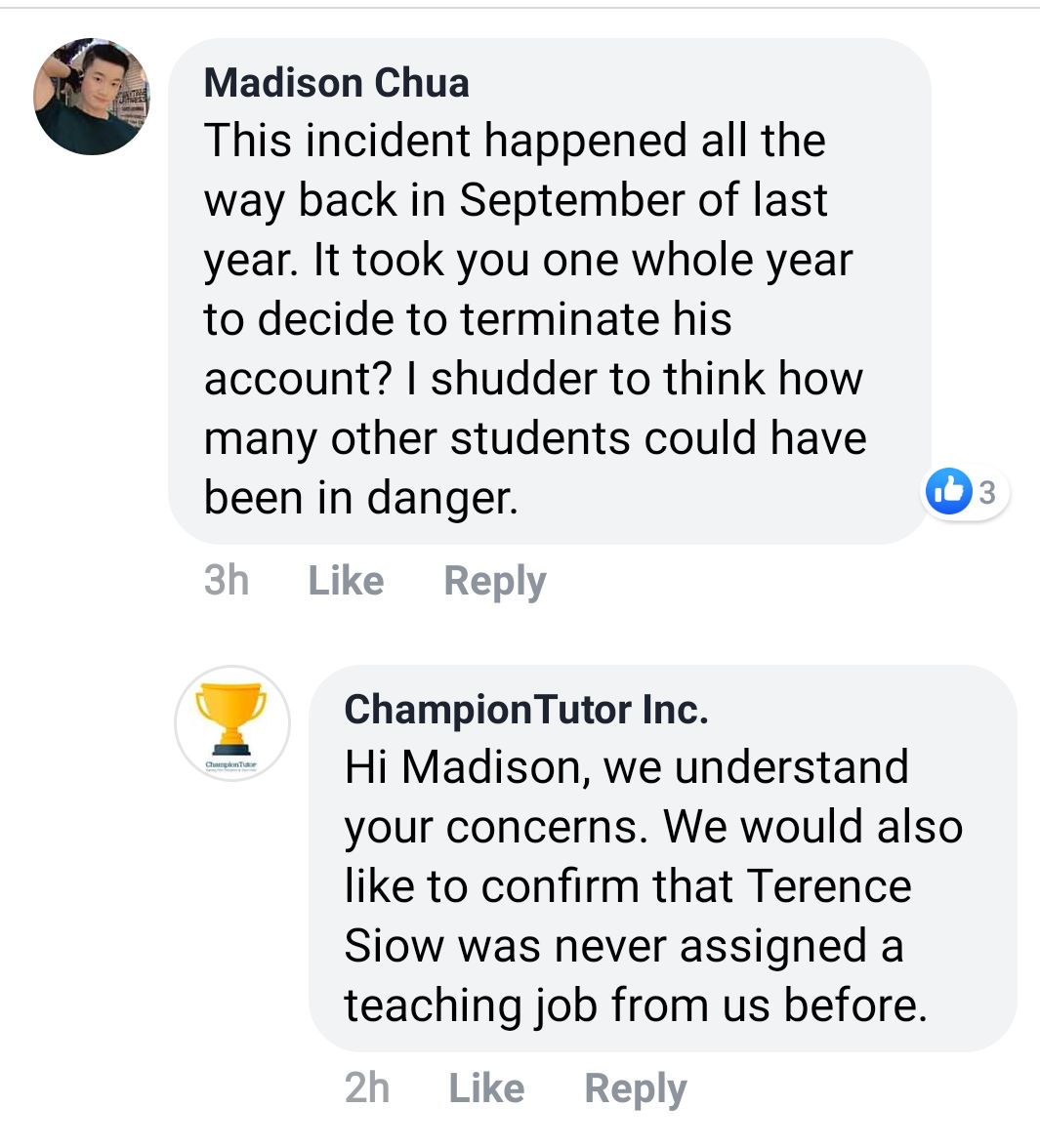 In the comments section, the agency also clarified that a report by The Temasek Review claiming Siow was a full-time tutor who earned more than S$6,000 a month is "unverified and inaccurate".
"Tuition agencies in Singapore generally do not employ full-time tutors," wrote ChampionTutors. "Unlike tuition centres, our tutors post their tutoring service online before we decide to assign any jobs to them."
Related stories:
Top image via ChampionTutors.
This article was published with Changi Recommends ChangiWiFi.
If you like what you read, follow us on Facebook, Instagram, Twitter and Telegram to get the latest updates.