An animal welfare non-profit recently shared a series of heartbreaking photos of an abused elephant.
Weak and starving
A Facebook post by the Save Elephant Foundation described the torment an elderly 70-year-old elephant underwent.
The post has since gone viral, garnering over 700 shares and nearly 2,000 likes.
Photos show the creature severely weakened and emaciated, with her bones clearly protruding.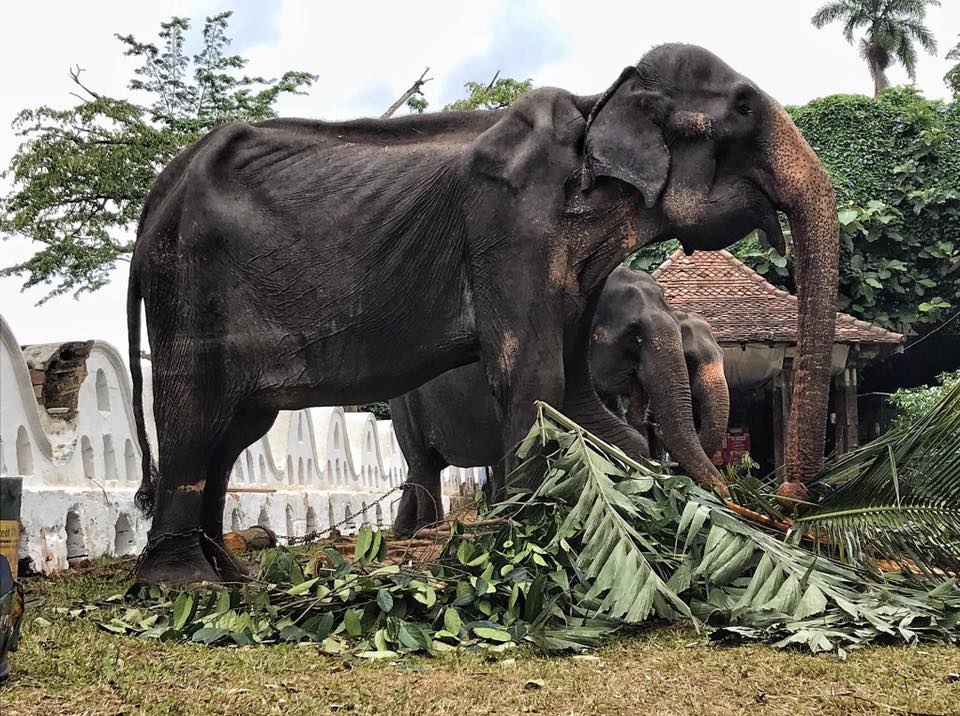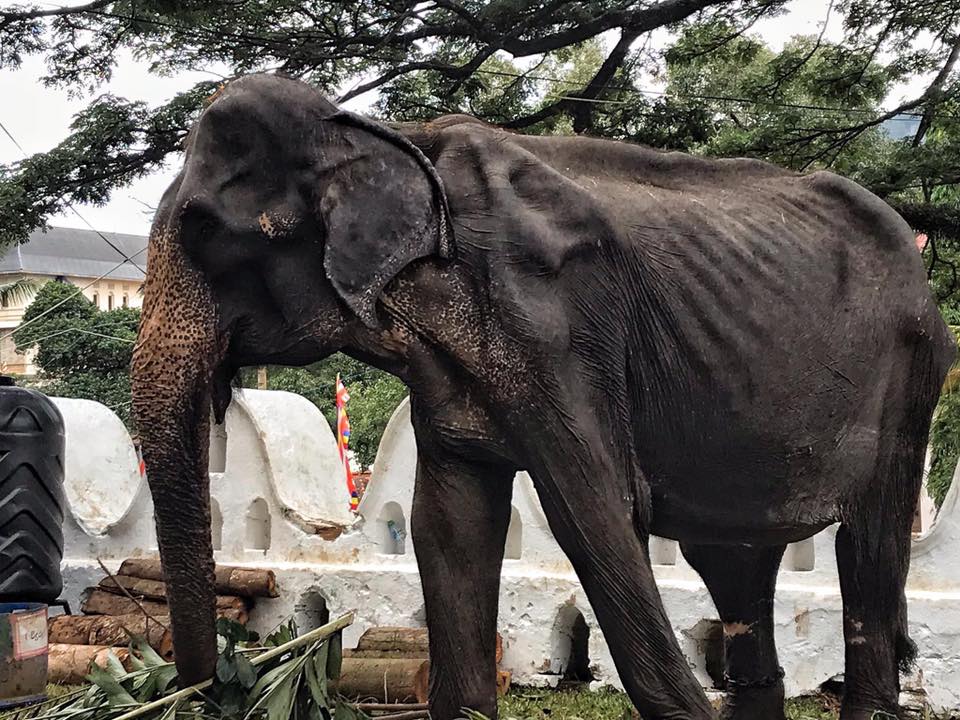 Named Tikiri, the female elephant is allegedly forced to walk the streets of Kandy, Sri Lanka for 10 consecutive nights straight, as part of the Perehara Festival, also known as the Festival of the Tooth.
The Buddhist festival is unique to Sri Lanka, and is usually held from August 1 to August 15. The procession typically consists of traditional performances and dances, as well as elephants adorned in lavish garb.
Shackled and dressed up in costume
According to the foundation, Tikiri walks "many kilometres" each night through the streets filled with smoke, noise and fireworks.
The group claims that the elephant is "short-shackled" as well, meaning the chains on her feet are shorter so that the creature will walk slower during the parade.
To add to the elephant's suffering, her skeletal body is hidden behind an elaborate costume, "so no one sees her bony body or her weakened condition".
The elephant's head gear, which has been decorated with neon lights, allegedly damages her eyes as well.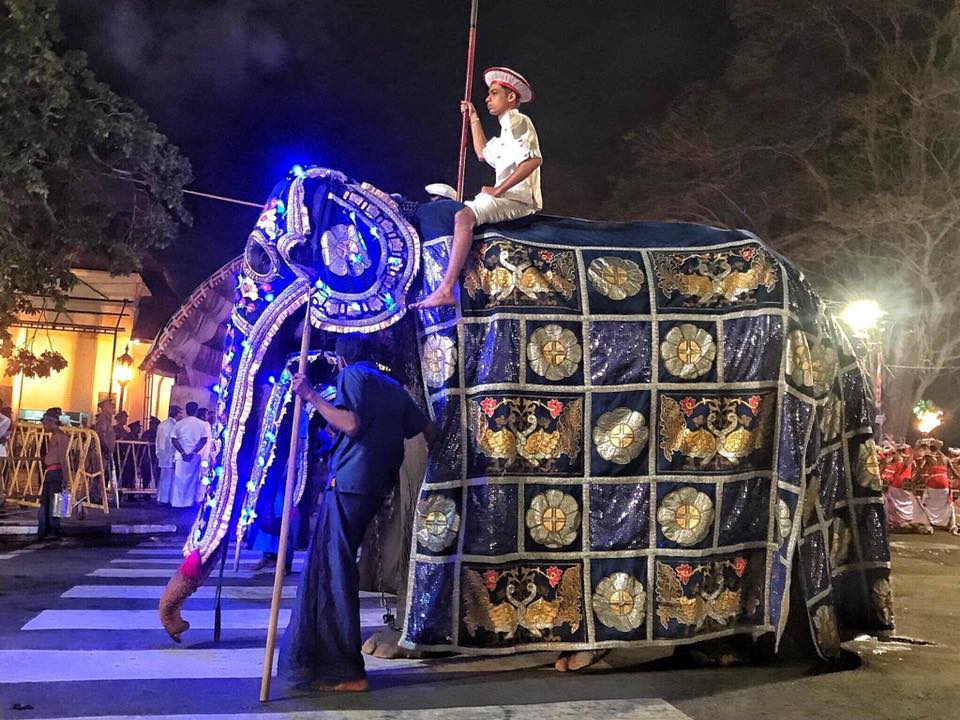 The foundation ended their post by stating that "all have the right to belief [sic] as long as that belief does not disturb or harm another".
You can read Save Elephant Foundation's original post here:
Petition started
In a follow-up comment on the post, the foundation urged netizens to voice their concerns to the Prime Minister of Sri Lanka "to end this cruelty".
The foundation even provided the mailing address of the Prime Minister's office, its email and contact numbers.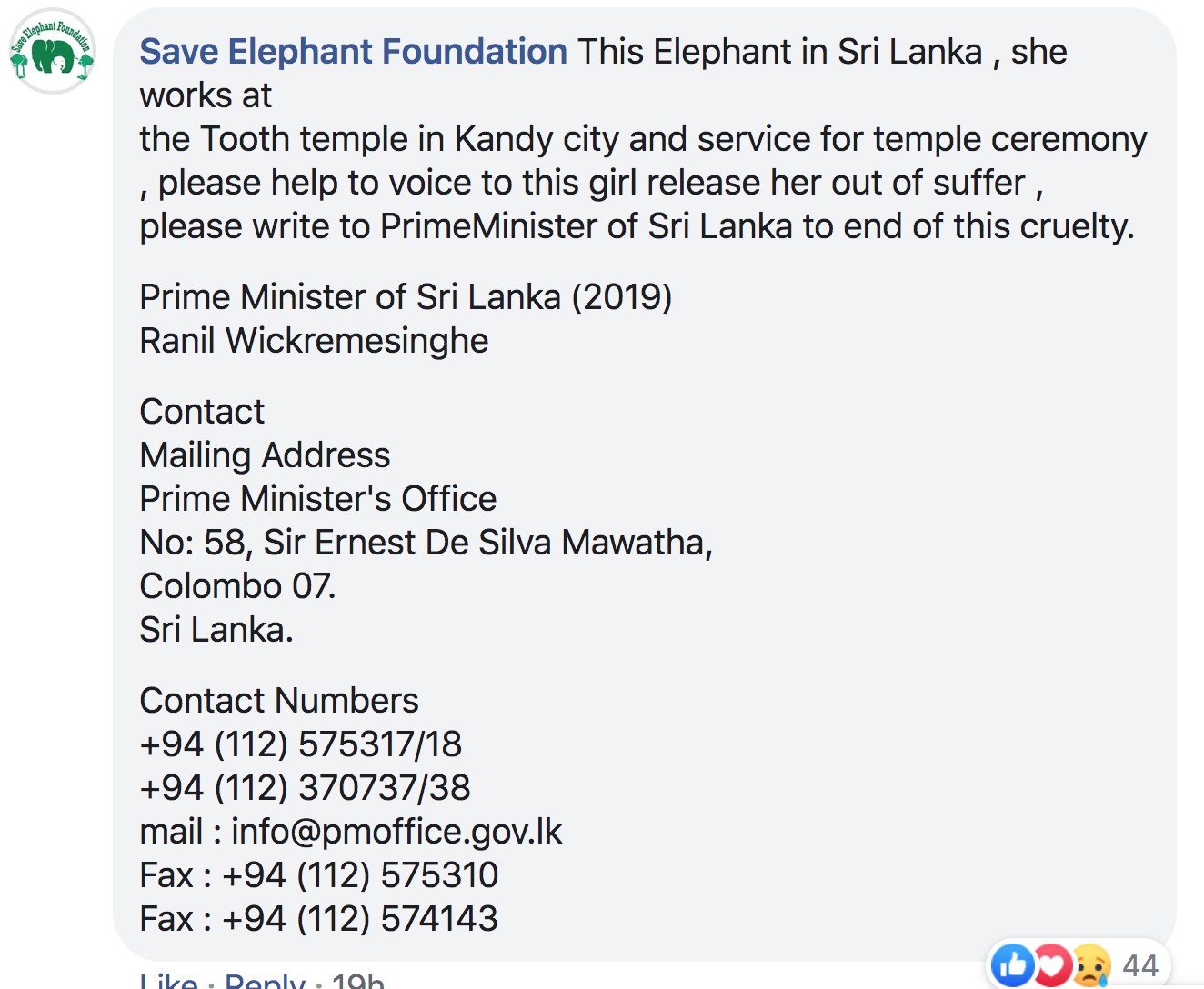 Meanwhile, a petition addressed to the president and prime minister of Sri Lanka was started.
The petition called for urgent care and medical attention to be administered to Tikiri the elephant, and for her removal from future festivals.
It has since gathered over 10,400 signatures, out of its intended 11,000 signatures.
On August 13 however, a spokesperson from the Sacred Tooth Relic Temple, who hosts the annual festival, told Metro that they "always care about the animals" and confirmed that Tikiri had seen a vet.
Related stories
Top photo from Save Elephant Foundation / FB
If you like what you read, follow us on Facebook, Instagram, Twitter and Telegram to get the latest updates.