For some occupations, you never really know when your services will be required. Especially when you're not on duty.
These paramedics in Thailand, for instance, recently experienced it first-hand.
Paramedics stopped to help accident victims
On August 3, the Ruamkatanyu Foundation's Facebook page shared how some paramedics had encountered an accident while off-duty.
The accident, which took place in Sing Buri, appeared to involve several motorists.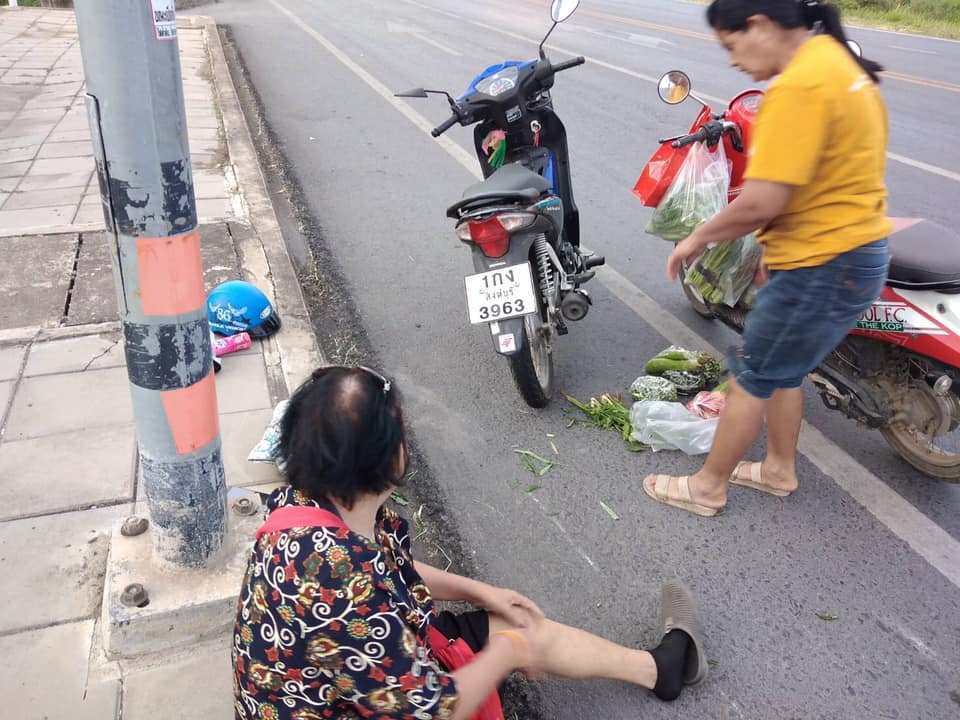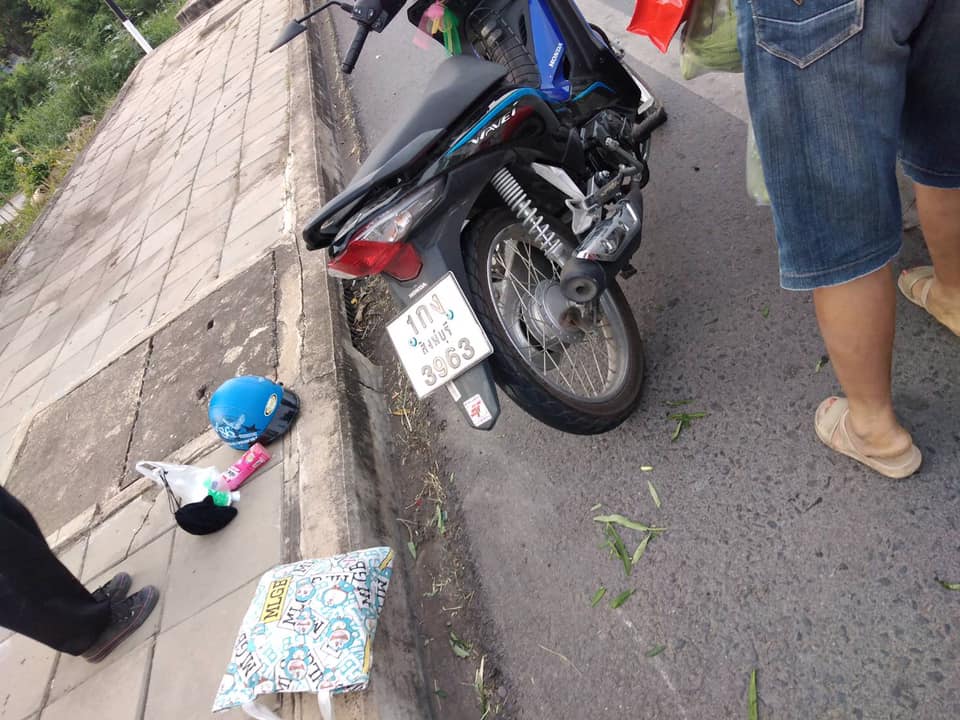 The off-duty paramedics were on their way to attend a wedding at that time, and were dressed for the occasion in traditional Thai outfits.
However, they decided to stop and offer medical assistance to the victims.
Thankfully, they also happened to be using their rescue van to get to the wedding. Hence, they had everything they needed on hand.
Here are some photos of them treating the wounds of the injured: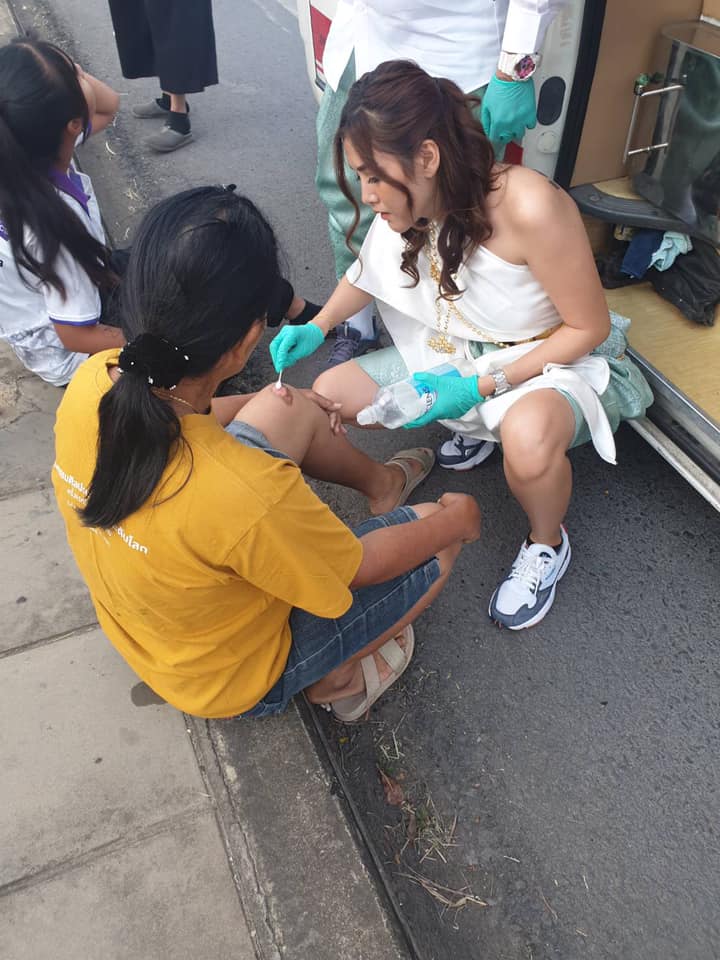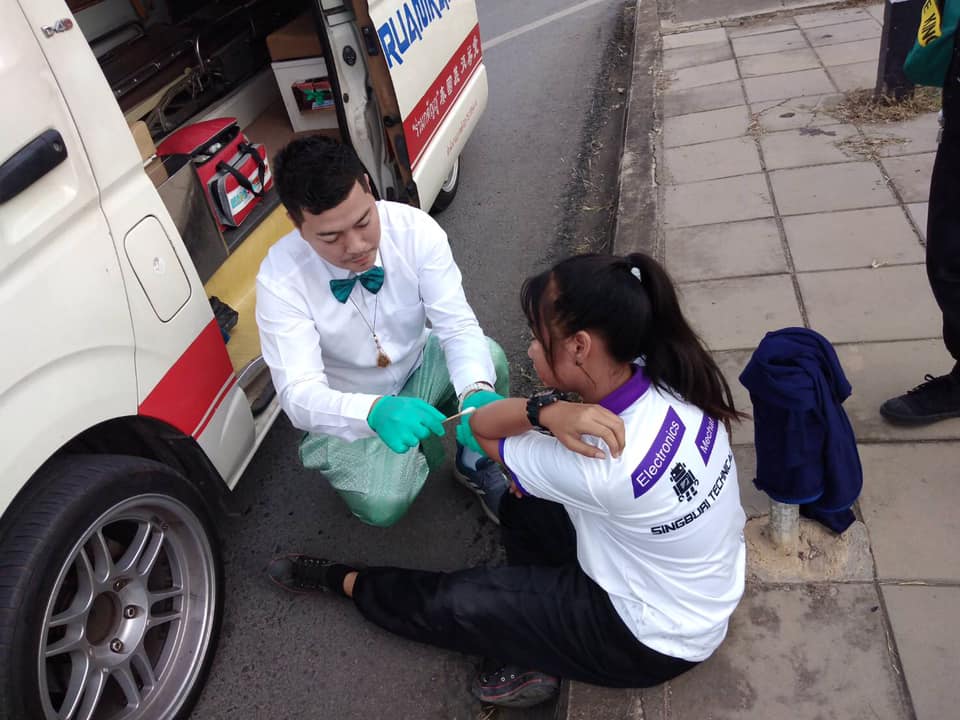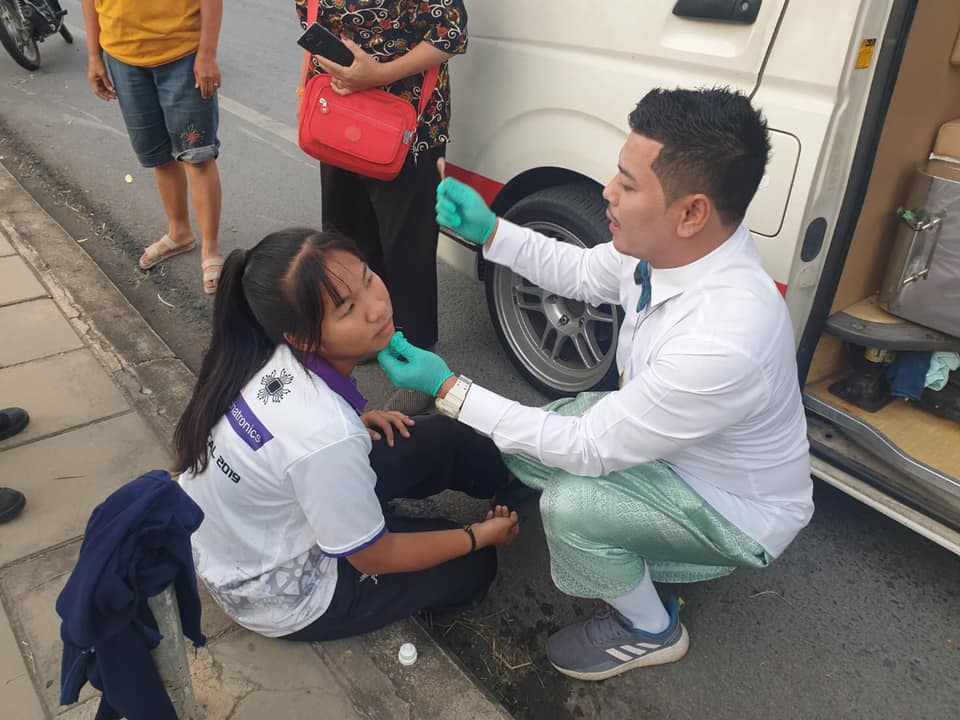 Great.
This is their Facebook post:
Top photo composite image via Ruamkatanyu Foundation's Facebook post.
If you like what you read, follow us on Facebook, Instagram, Twitter and Telegram to get the latest updates.