Update: Aug. 6, 6.30pm: This article has been updated to reflect that the National Service deferment was granted three weeks before enlistment. The gamer all along had the option of applying for deferment to continue his studies or enlist for NS.
According to a Facebook post in Overwatch Singapore, a Singaporean e-sports athlete has successfully secured deferment for national service in order to participate in the Overwatch World Cup 2019.
Overwatch is a six-versus-six first-person shooter, developed by Blizzard Entertainment.
Last minute addition
Figo "Azalea" Chua, who is currently part of the final Team Singapore roster, had originally been replaced by another player.
Chua was due to enlist on Aug. 14, and would not have been able to attend the tournament held overseas.
According to the Facebook post, he "took the initiative" to apply for deferment with the Central Manpower Base (CMPB).
The Overwatch Team SG committee and Blizzard entertainment also assisted him by submitting an official endorsement letter.
Luckily, it turns out that since Chua had not completed his tertiary education, he was still eligible to defer for further studies.
As a result, he was given a degree of leniency to postpone his enlistment and attend the Overwatch World Cup, despite the late deferment application.
On Aug. 2, CMPB granted Chua an official deferment to participate in the Overwatch World Cup 2019.
Overwatch World Cup
The Overwatch World Cup is a tournament that is held during Blizzard's annual Blizzcon event.
Chua will join six other players who will represent Singapore in the Overwatch World Cup between Nov. 1 to Nov. 2 this year.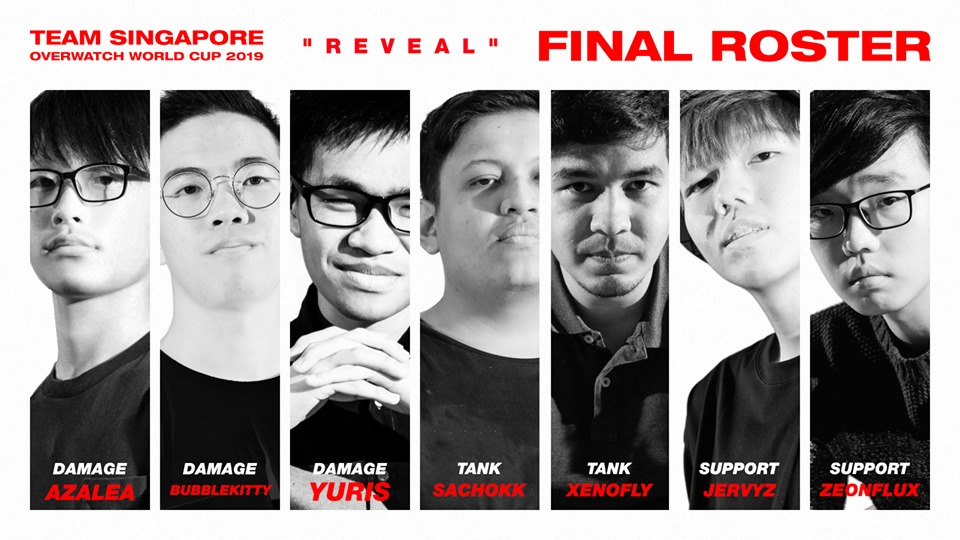 Singapore will be one of 16 countries competing at the offline finals in Anaheim, California.
While Singapore qualified for its first iteration in 2016, the Singapore team has missed out on competing in Anaheim in the last two editions of the tournament.
E-sports deferment in 2005
In 2005, Counter-Strike player Stanley Aw was allowed to defer his national service obligations for two months in order to participate in the World Cyber Games.
The World Cyber Games was held in Singapore at that time.
Top image from Blizzard Entertainment.
If you like what you read, follow us on Facebook, Instagram, Twitter and Telegram to get the latest updates.