A stray dog was filmed being struck by a taxi in a hit-an-run incident at Woodlands on August 4, 2019, sustaining severe injuries as a result.
Hit while trying to cross the road
From dashcam footage uploaded to Society for the Prevention of Cruelty to Animals (SPCA)'s Facebook page, the brown dog can be seen first standing on the pavement at a traffic junction along Admiralty Road West, near Woodlands Avenue 8.
After waiting patiently for several cars to pass by, the dog proceeds to cross the road to join a fellow black dog standing on the road divider.
The brown dog however, appears not to have noticed an oncoming taxi.
It appears to have panicked, and instead of running forward to cross the road, the dog instead runs to the left, and is subsequently hit by the vehicle.
The black dog can then be seen running to its friend's aid.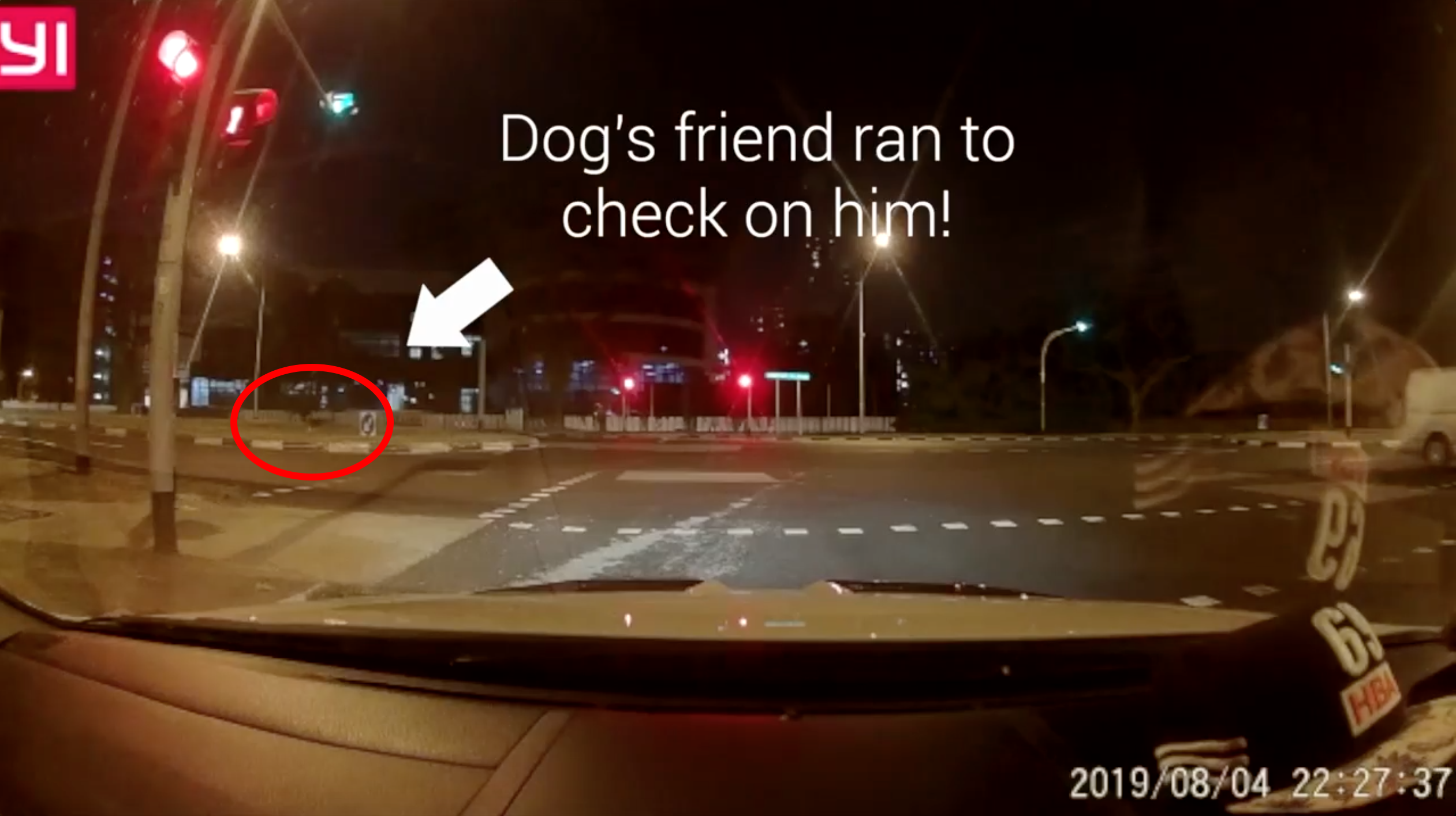 You can watch the video of the incident here:
Spine fractured
According to SPCA's post, the taxi driver allegedly did not stop to check on the dog or render assistance.
SPCA was only notified when the owner of the dashcam contacted the organisation.
After a rescue officer was sent down to retrieve the injured dog, the veterinary team determined that the creature's hind area was now paralysed.
X-rays revealed that the dog had suffered a fracture to the spine.
The dog has since been transferred to a private clinic for further assessment.
SPCA also confirmed with Mothership that the dog is not microchipped, and thus might not belong to any pet owner.
Appealing for information
SPCA is currently appealing for any eyewitnesses, as well as the taxi driver, to come forward.
They are also hoping to find the owner of a silver van which happened to be nearby when the incident occurred.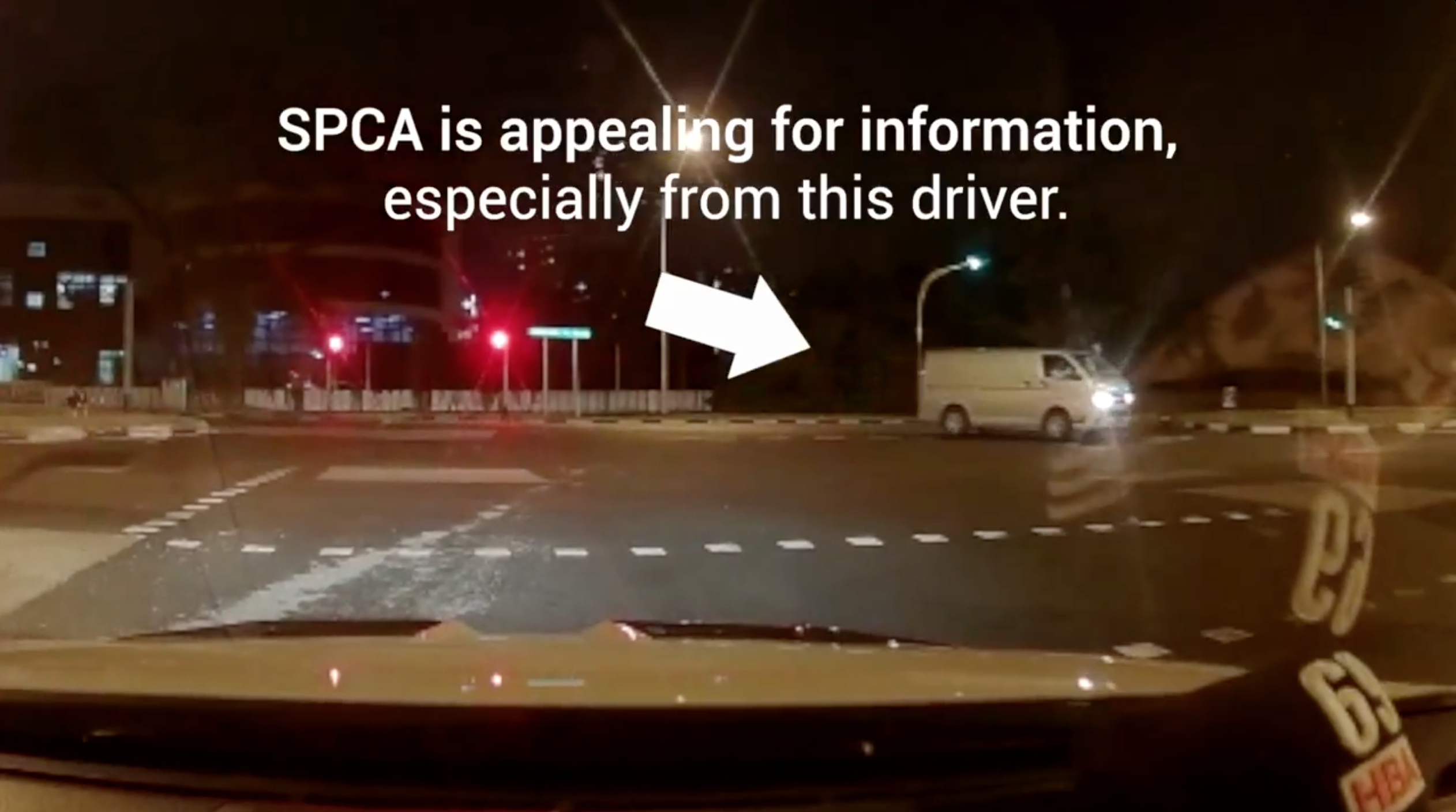 The police are reportedly investigating into the incident.
The Road Traffic Act states that any driver who hits an animal and fails to stop and offer help can be fined up to S$3,000 or jailed for up to a year.
Those who have any information can contact SPCA at 6287 5355 or email [email protected]
Top photo from SPCA / FB
If you like what you read, follow us on Facebook, Instagram, Twitter and Telegram to get the latest updates.