Shihlin Taiwan Street Snacks is perhaps best known for their XXL chicken cutlet.
Adding to their repertoire is Crispy Chicken Cracklings — basically deep fried chicken skin.
However, the brand claims that the snacks are made from chicken skins that have less fat and less oil.
They are also reportedly high in collagen, as well as low in carbs and keto-friendly.
Any healthier, we might just stop exercising.
Launched on August 20, the snacks can be purchased a la carte at S$4.90 (according to the press release, although the poster states S$4.80 ¯ \_(ツ)_/¯).
Otherwise, get a combo that comes with Lemon Ai-Yu Jelly with Honey for S$6.80.
What makes this snack slightly different is the fact that they will come seasoned with either sour cream or tom yum powder.
Snack pack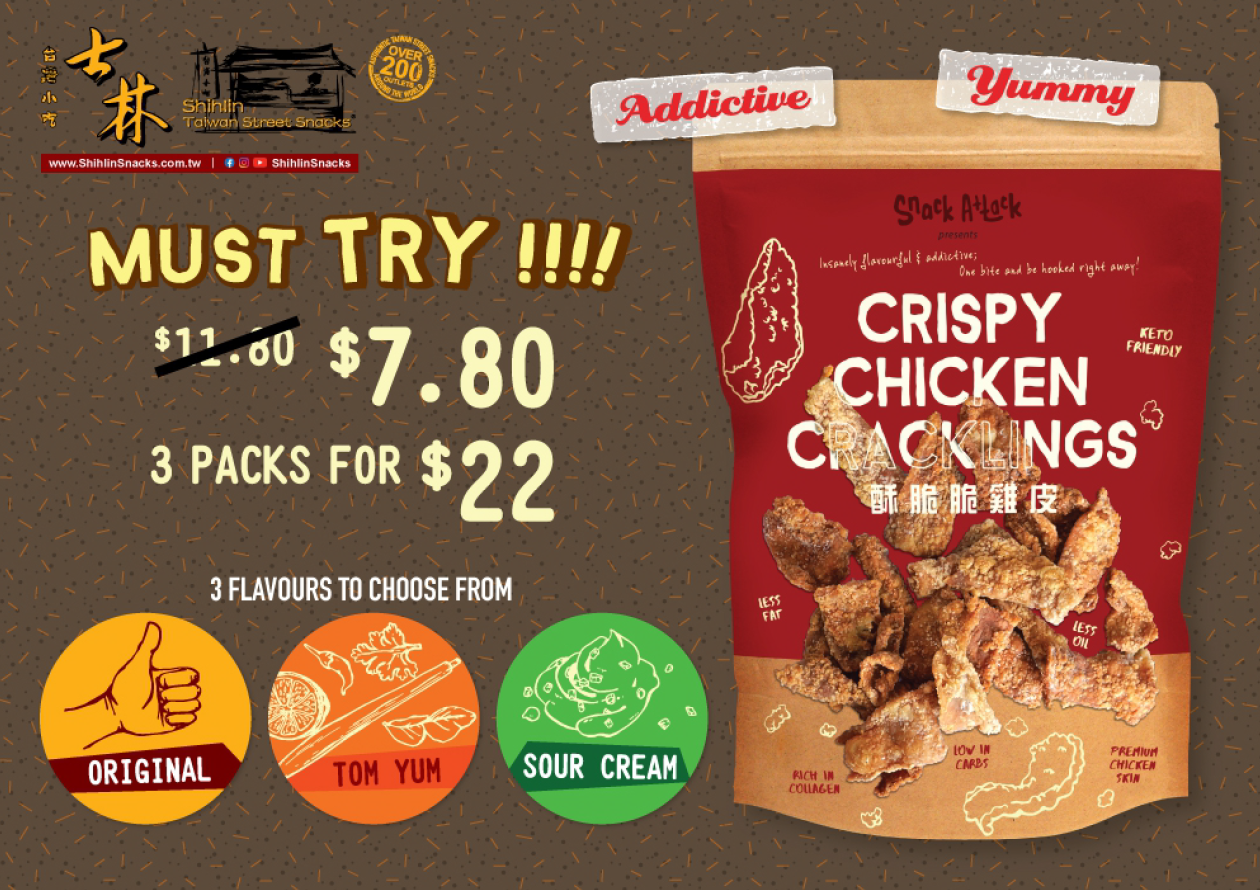 Otherwise, you can also purchase it as a Snack Attack Gift Pack, which comes in three flavours: Sour cream, tom yum, and original.
These will be available at all outlets from August 27, 2019, for S$11.80 each.
For a limited time, the packs will be going at S$7.80 each, and customers can buy three for S$22.
You can check out their outlets here.
Top image via Shihlin Singapore
If you like what you read, follow us on Facebook, Instagram, Twitter and Telegram to get the latest updates.