Razer might be best known as a gaming hardware company, but it has shown it can branch out a bit.
They've taken that it a bit further this time.
This is the the limited-edition NIO x Razer ES6 Night Explorer.
Here is a video to hype you up.
The electric car was displayed at China Joy 2019, a digital expo and conference in Shanghai.
It was announced as a collaboration between the homegrown gaming brand and NIO, a Chinese automobile company manufacturing smart electric vehicles.
Before you get too excited, the exclusive automobile is only limited to 88 units for sale in China.
But interested Razer fans shouldn't fret, as the new electric SUV is the first of several future partnerships between Razer and NIO.
Plans for Chroma cars
Good news for lovers of Razer's signature Chroma RGB lighting as well, they will not be overlooked in subsequent Razer x NIO automobile launches.
According to Razer's Youtube video teaser, future collaborations between the two companies "will bring Razer Chroma to a new generation of smart electric vehicles, from ambient lighting effects to audio visualisation features." 
So cool new car, fresh new ideas, time to check in on what Razer fans are looking forward to.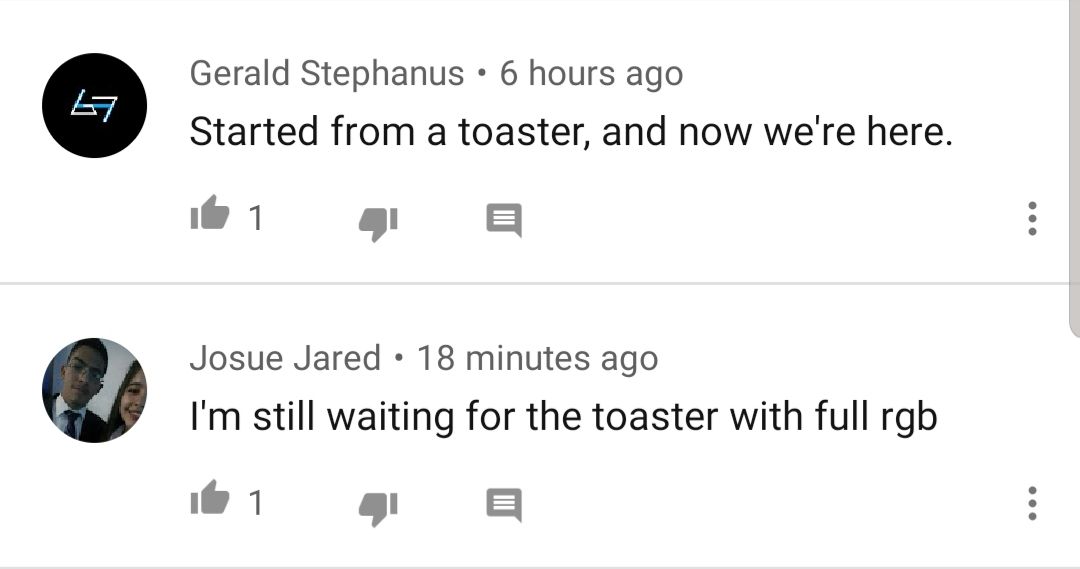 Sad.
Read more about Razer's toaster here:
Cover photo via Razer/Youtube
If you like what you read, follow us on Facebook, Instagram, Twitter and Telegram to get the latest updates.