A poor wandering stray in Sabah was reported to have its mouth chopped off while begging for food.
Stray dog in Sabah faces extreme cruelty
According to the New Straits Times, the incident happened at a village in Sabah when the dog, later named Noobu, wandered into a residential estate to look for food.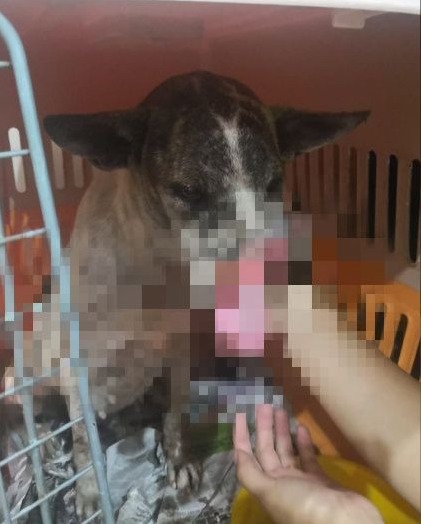 Noobu, unfortunately, encountered a drunk who chopped off her snout for fun on July 20.
Along with two of her puppies, the three poor strays were then rescued by animal activists, according to a post by Borneo Animal Welfare Society, Sabah.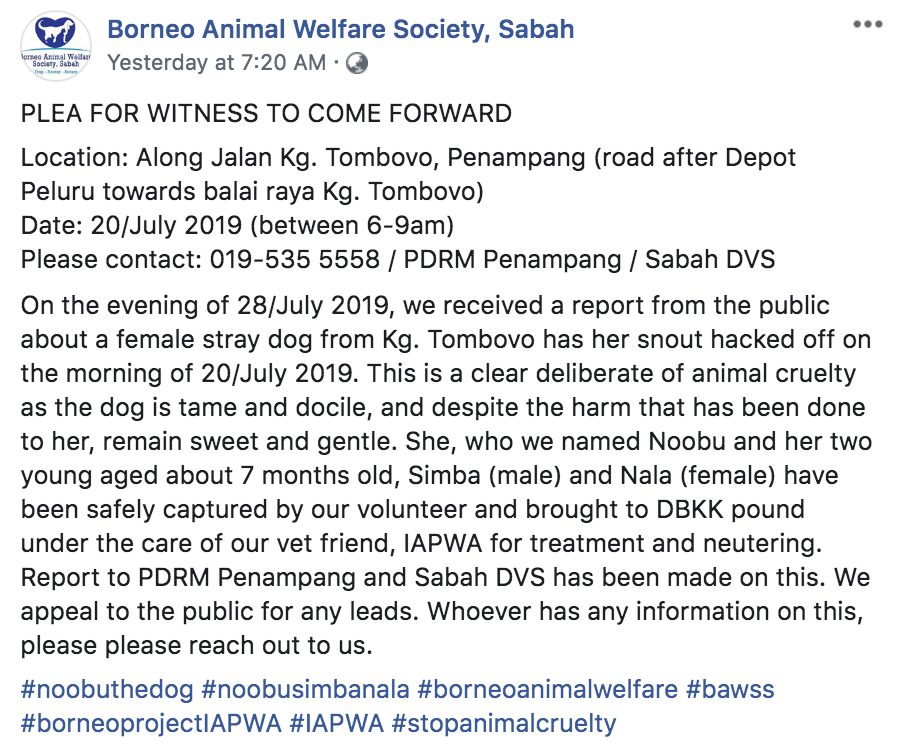 The welfare society also contacted vets from the International Aid for the Protection & Welfare of Animal who helped to treat the wounded dog and neutered the puppies.
According to the Malaysian Animal Association president, Arie Dwi Andika, the vets initially advised putting Noobu to sleep but the animal lovers did not want to give up on her.
Investigations are ongoing.
Looks healthier and found an adopter
Fortunately, the animal lovers' efforts did not go in vain.
Noobu now looks healthier and is able to take in food via a syringe, Arie updated.
The animal lovers hope that Noobu's wound can be healed in a few more weeks.
Besides receiving treatment, Noobu has apparently found a kind family who is willing to adopt her, according to an update in an animal-loving group.
Noobu's seven-month-old puppies, Simba and Nala, will also be put up for adoption after getting neutered and vaccinated.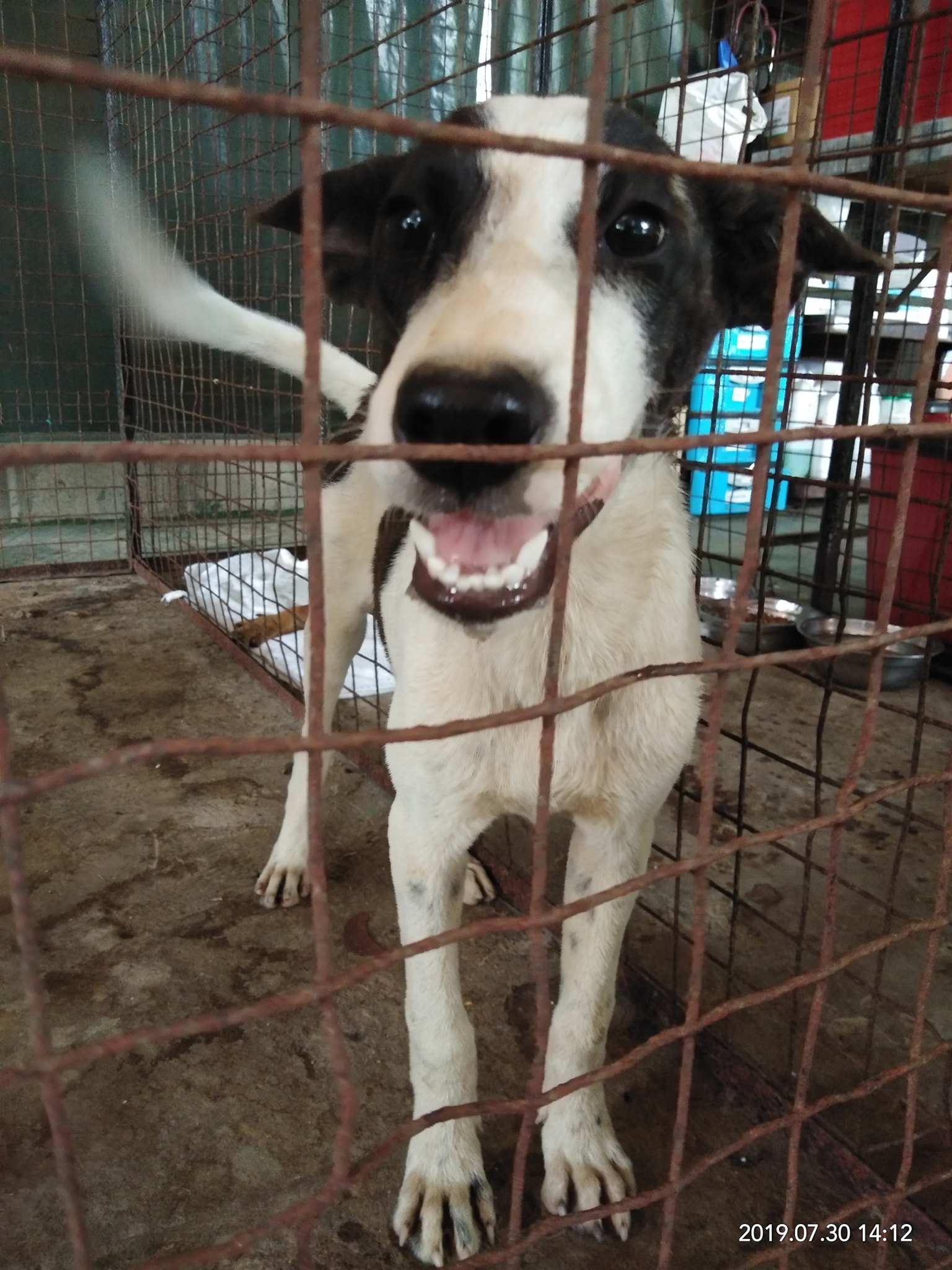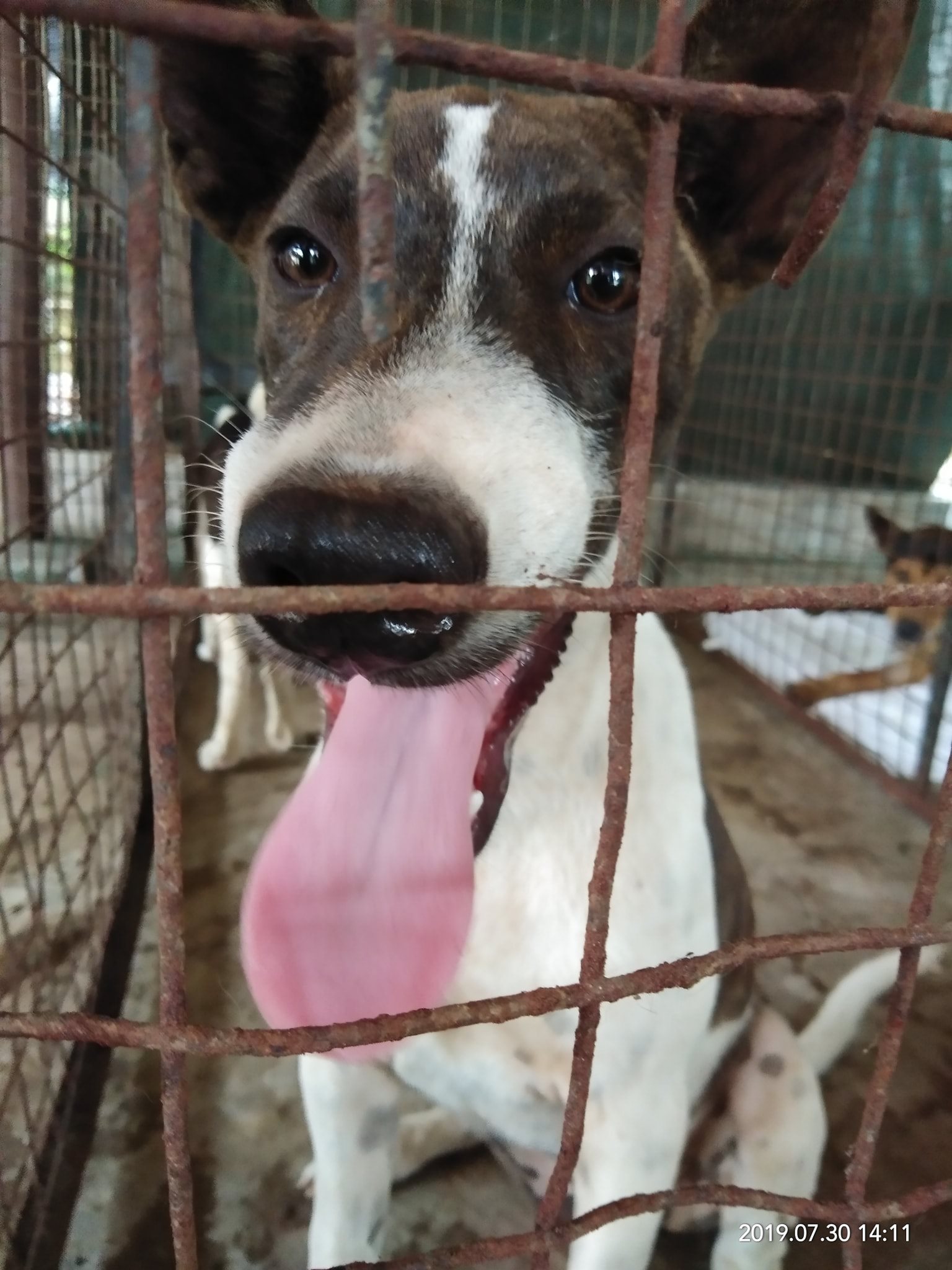 Get well soon, Noobu and good luck pups!
Top photo from Vriess Cheong's Facebook
If you like what you read, follow us on Facebook, Instagram, Twitter and Telegram to get the latest updates.