Singaporean Mandopop stars JJ Lin and Stefanie Sun wished Singapore a Happy National Day together on Friday, August 9.
Appearing on IG Live together for the first time
In an Instagram Live session hosted on Lin's Instagram account, Lin invited Sun to be on his live video stream after seeing her comment using her IG account.
After a number of failed attempts at inviting her to be in the live video with him, Lin finally succeeded.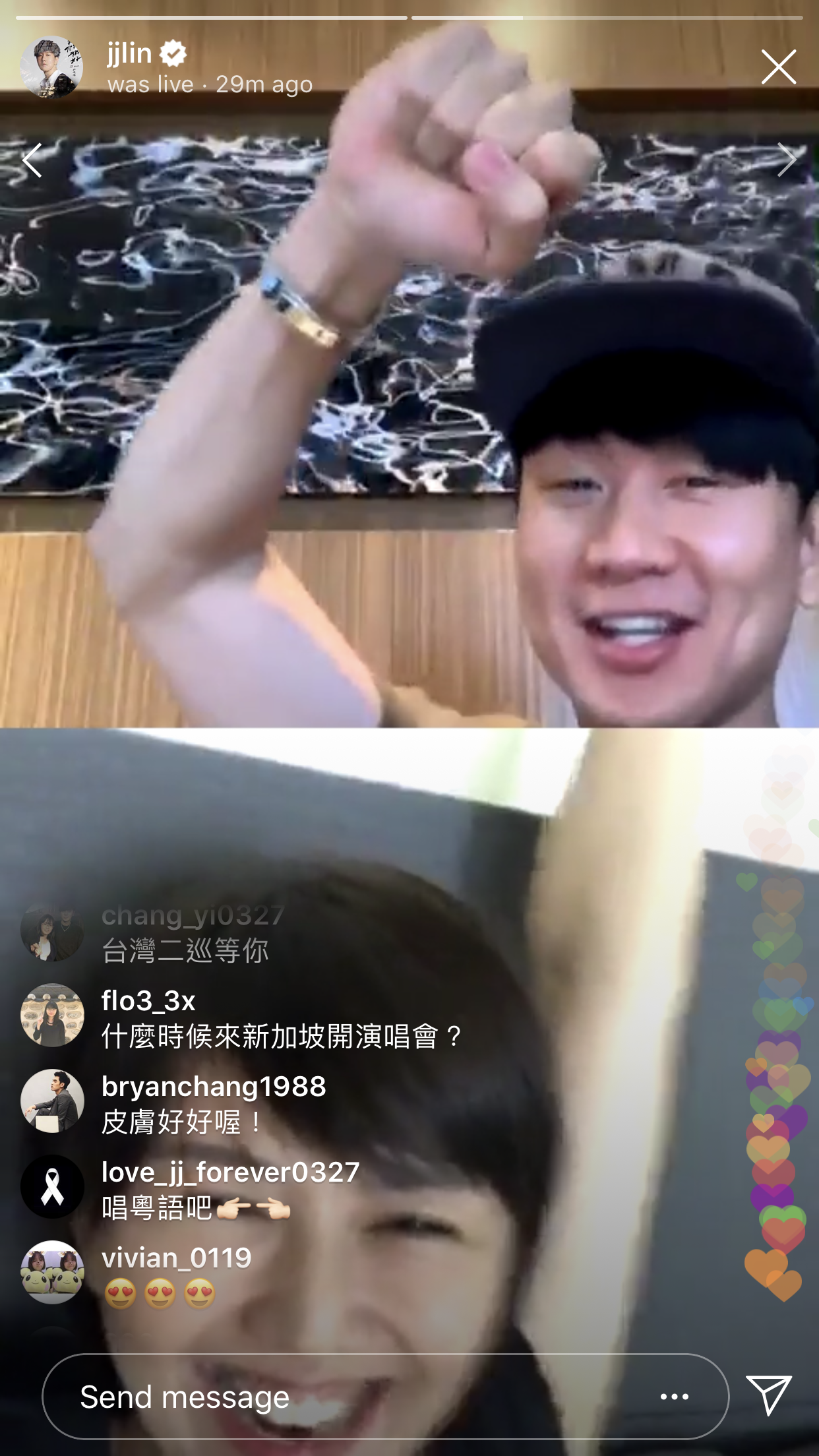 The IG Live session was Lin's first time having a guest together with him, while it was Sun's first time appearing on IG Live ever, the stars revealed.
Lin then grabbed his guitar, and the pair sang the National Day theme song for 2002, "We Will Get There", which was originally sung by Sun.
You can listen to it here:
[video width="1080" height="1920" mp4="https://static.mothership.sg/1/2019/08/jj-lin-stef-sun.mp4"][/video]
"It's amazing even with the lag, we still managed to duet, and it rhymes!" Lin joked after the jam session was over.
Lin writing new song for Sun
During a friendly banter they had with each other towards the end of the video, Sun revealed her "motive" in appearing in the live stream, which was to get a song from Lin.
Lin then said that for the past two to three months, he had been hard at work composing at his piano.
"I'll give it to you once I come up with something I'm satisfied with," he told Sun.
Sun also agreed that she will fill in the lyrics after she receives it, and told fans to look forward to the new collaboration.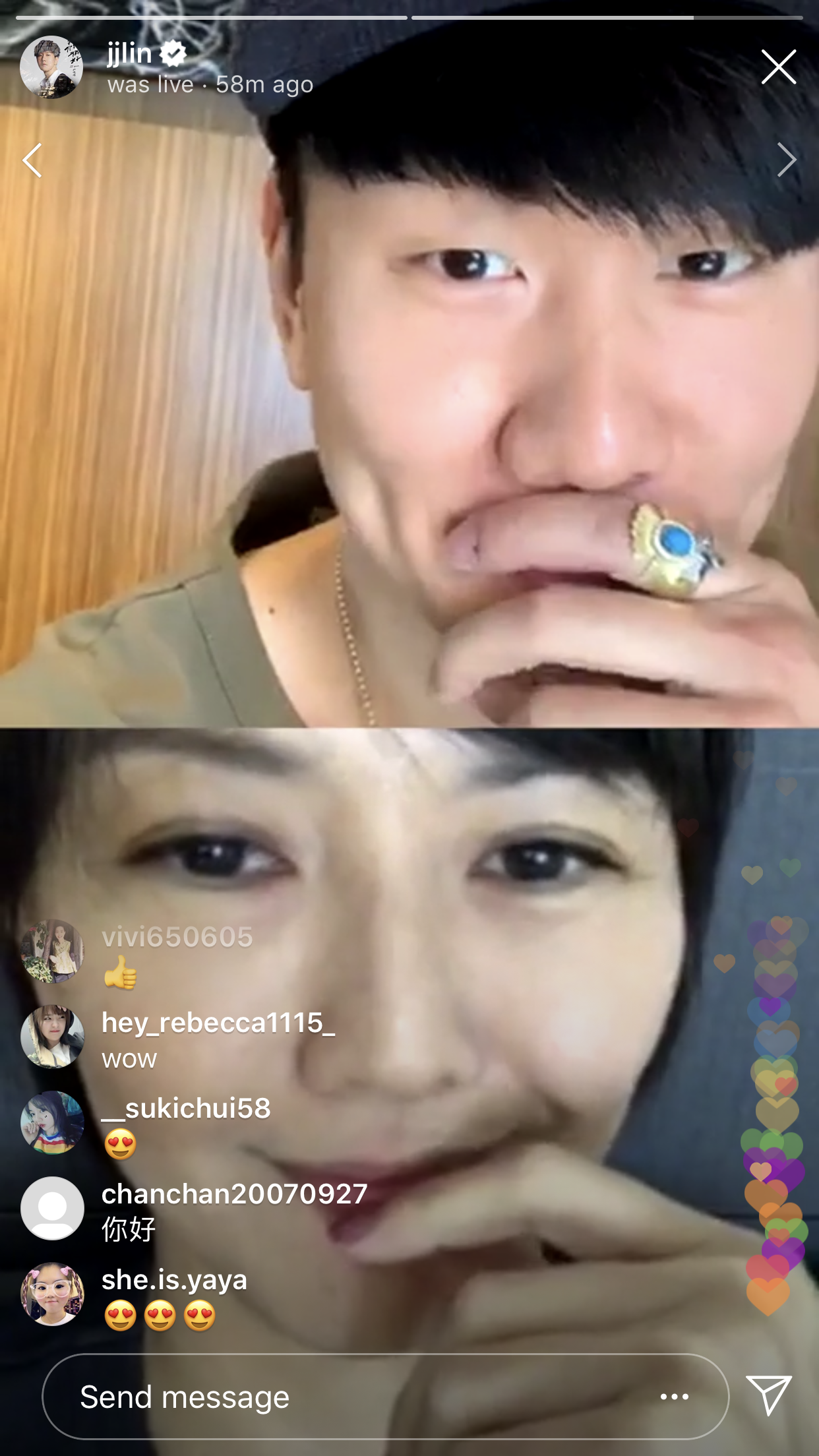 Sun had previously written the lyrics for a song that Lin composed, a 2011 song titled "She Says".
The two stars had appeared in the music video for this year's National Day theme song, which was a mash-up of Lin and Dick Lee's "Our Singapore", as well as Sun's "We Will Get There".
Wished Lin's mum a Happy National Day
Before bidding each other goodbye, Sun, a mother of two, said she was worried her son might pop into the screen unexpectedly and be exposed to the public.
Lin then jokingly offered his IG Live as a platform for Sun to do so.
In response, Sun said in jest that her husband would "kill her" if she did so.
Lin's mother, whom Sun affectionately called "auntie", made a surprise appearance too.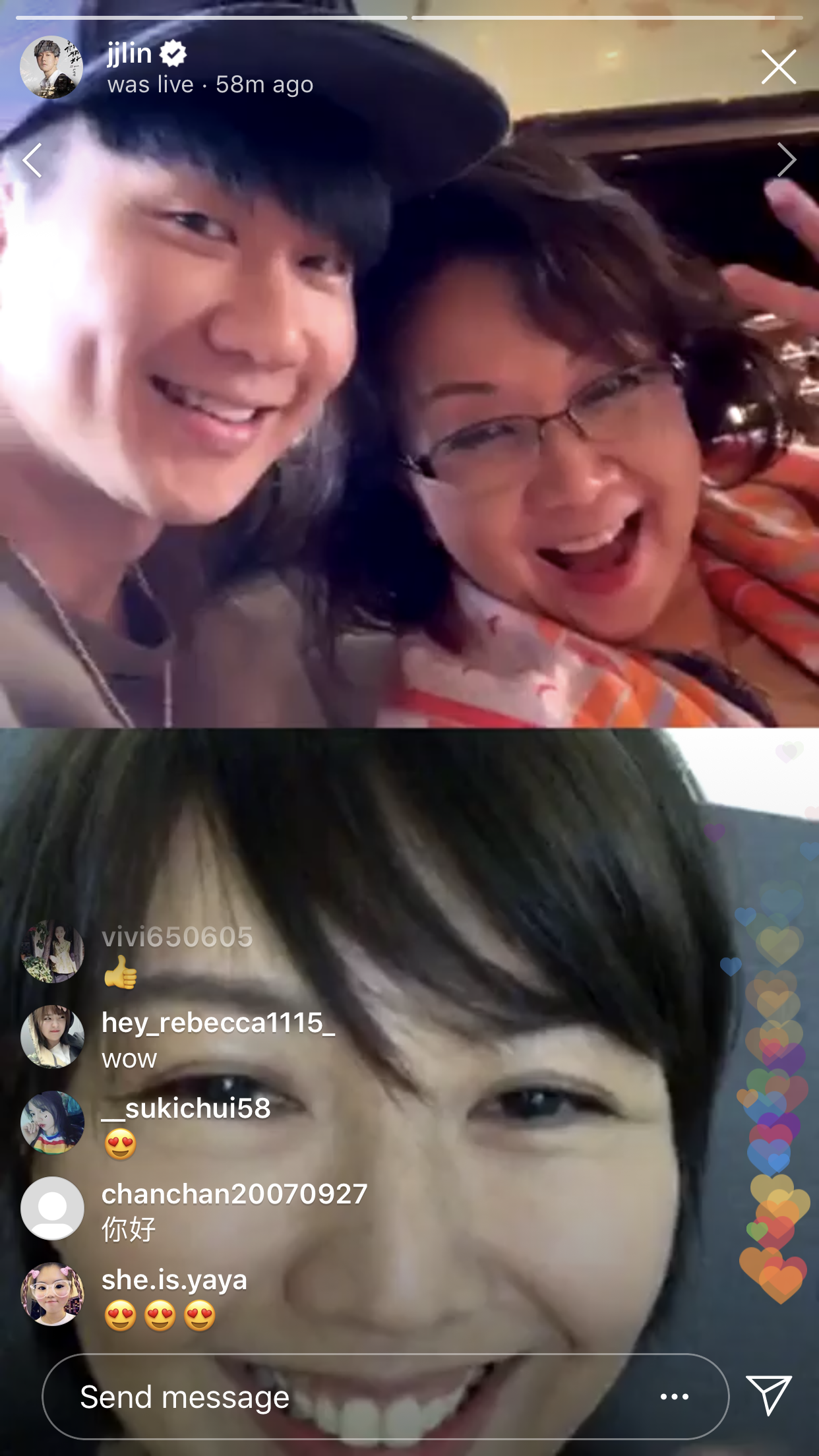 Lin will be travelling to Zhuhai, China, from Hong Kong, for a concert on Saturday, August 10.
Top image adapted via @jjlin
If you like what you read, follow us on Facebook, Instagram, Twitter and Telegram to get the latest updates.