Martial arts star Jackie Chan has expressed his hope for Hong Kong to "return to peace soon".
In a recent interview with CCTV, #HongKong native and martial arts star Jackie Chan talked about what it meant to be Chinese and hoped that Hong Kong would be able to find peace pic.twitter.com/gJk8YuzBoq

— CGTN (@CGTNOfficial) August 14, 2019
Chan made these comments in a recent interview with China Global Television Network.
Pledged to guard China's national flag
After protesters threw the Chinese flag into the sea, China Central Television (CCTV) organised a campaign called, "The Five-starred Red Flag Has 1.4 Billion Flag Guards".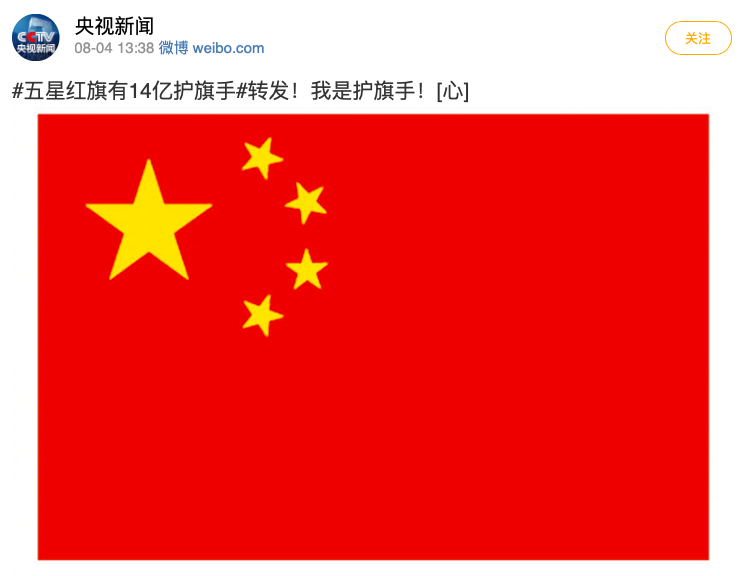 The campaign went viral on Weibo, with several Chinese celebrities, including Chan, supporting the movement.
During the interview, Chan said: "I wanted to express my love for the country as a Hongkonger and a Chinese citizen in the most basic way possible, as a national flag guard."
He went further to explain that he wanted to "go to this event to express a voice for everyone".
Proud to be Chinese
Chan's pro-China stance is not new.
He has been openly supportive of Beijing in public.
He sparked controversy in 2012 during an interview with Southern People Weekly in Guangzhou, when he called Hong Kong a "city of protest".
He also added then: "The authorities should stipulate what issues people can protest over and on what issues it is not allowed."
Soon after the anti-extradition demonstrations in Hong Kong took place earlier in March and April 2019, Chan took part in a Chinese national anthem video published around May 2019.
He also regularly participates in Chinese media events that incorporate nationalistic elements during the shows.
During the CGTN interview, he reiterated his stance: "I've visited many countries while our country was rapidly developing in recent years, I feel the pride of being a Chinese everywhere. The Five-starred Red Flag is respected worldwide."
Wants protests to end
Chan expressed his hope for Hong Kong to "return to peace".
He also said: "Safety, stability, and peace are like fresh air, you never know how precious it is until you lose it."
Top photo via Jackie Chan/IG, @timkmak/Twitter
If you like what you read, follow us on Facebook, Instagram, Twitter and Telegram to get the latest updates.