In the midst of a boatload of iconic imagery and moments during the Hong Kong protest, here was one image that caught the eye of many a media outlet.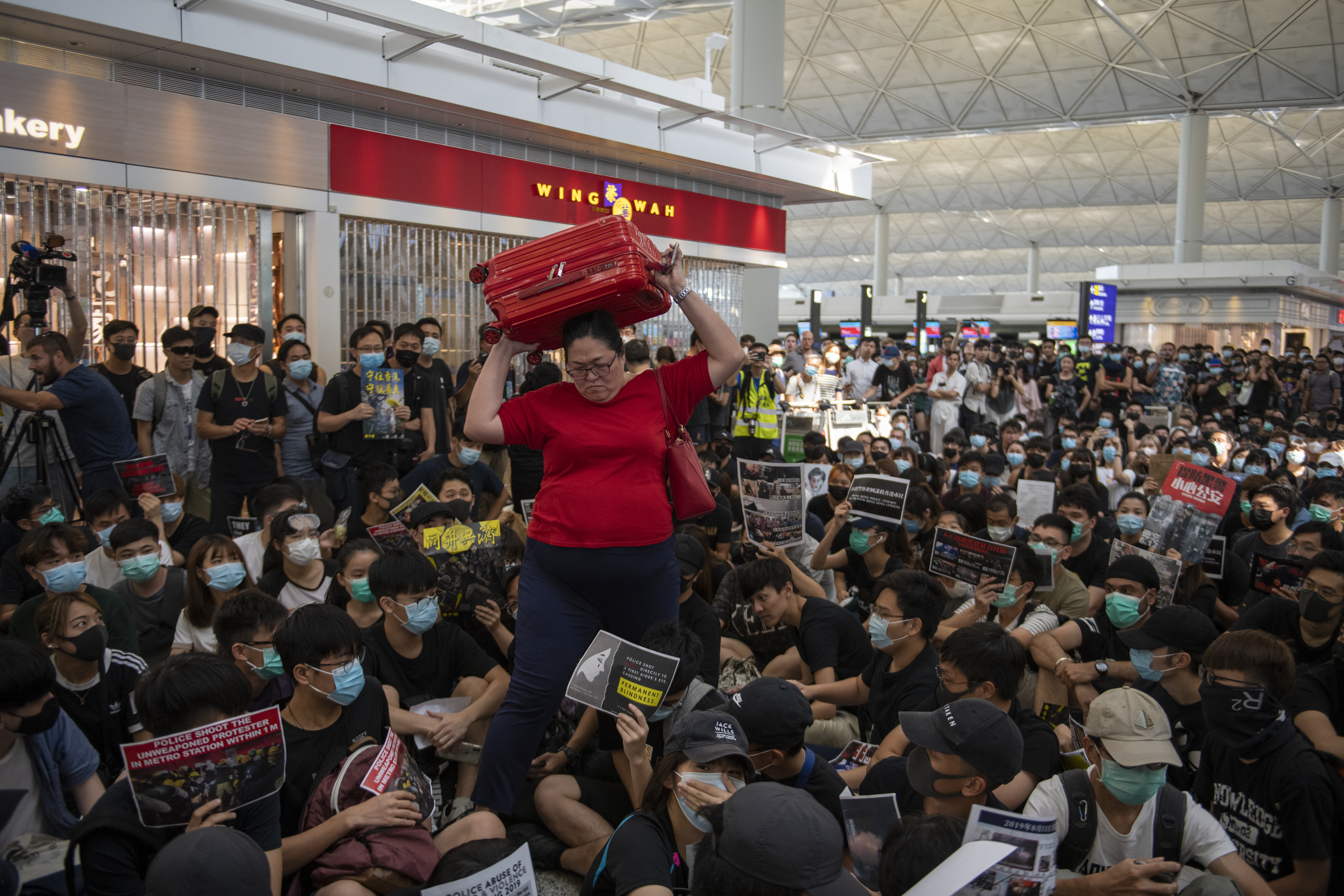 The image of a lady in red, hoisting her red luggage above her head, fighting past throngs of Hong Kong protestors sitting in the airport.
Turns out she was a Singaporean trying to get home.
In a video posted to Twitter, the woman is seen wading through a sea of black shirts.
This female passenger became the centre of a small storm as she trekked thru the #AntiELAB protesters to North departure gate. "I just want to go home," she said. She didn't accept intv before passing the gate. Some young protesters, including a girl, said they were stepped on pic.twitter.com/vUVuorWKUy

— Xinqi Su 蘇昕琪 (@XinqiSu) August 13, 2019
She also at some point lifts the bag over head, creating the set-up for that iconic shot.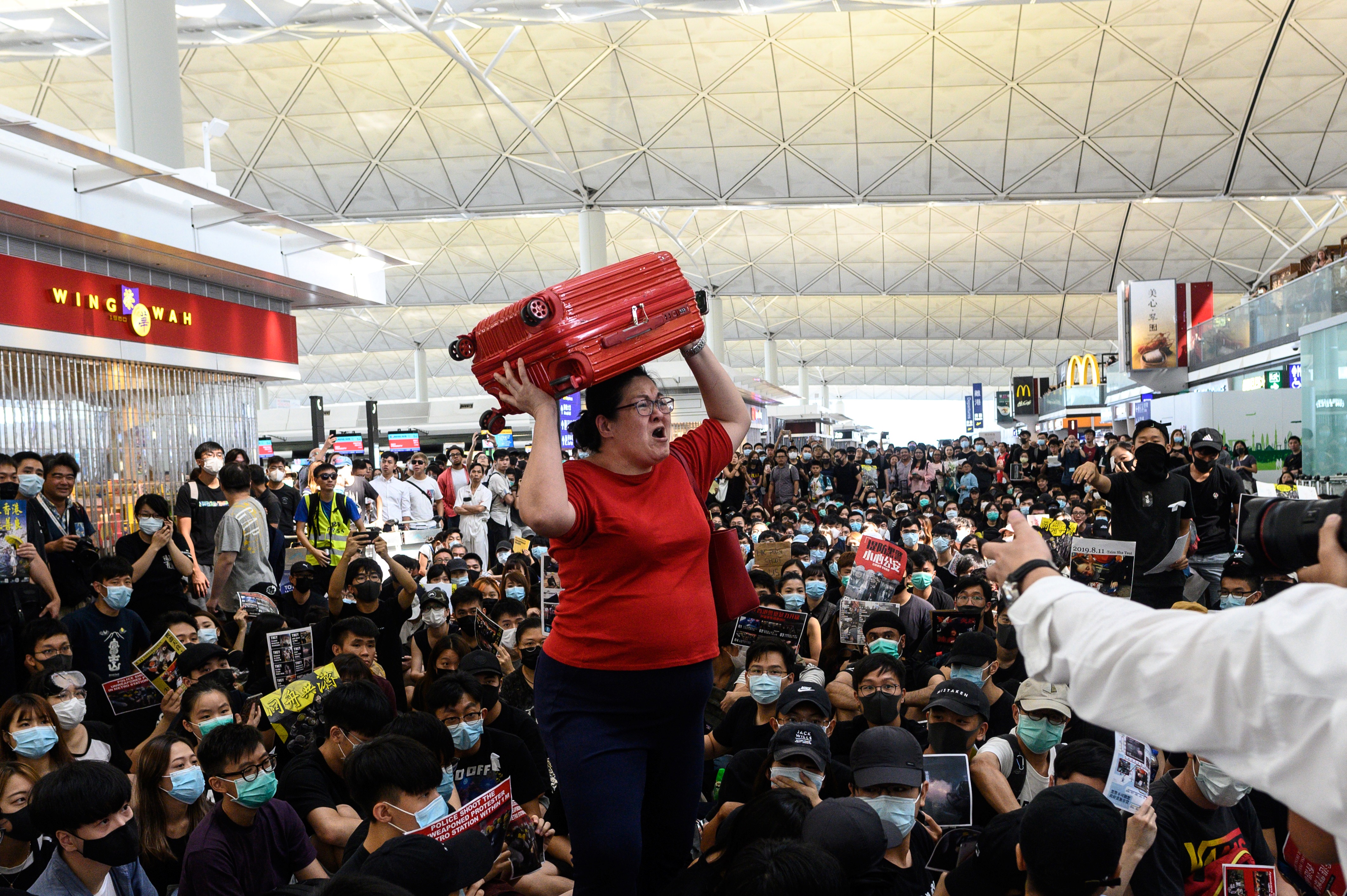 A Facebook post in Mandarin by a colleague of hers explained the situation she found herself in, as well as what went through her head.
To summarise and translate, the unnamed woman had arrived in the airport at 2pm, and was taken aback by the whole situation in front of her. To her, she had two choices, either stay here or try to get on the plane.
A choice, the colleague claimed, which was exacerbated by her family asking her if she was safe.
According to the colleague, while the lady was emotional about the whole situation, one possible reason she appeared particularly agitated was the situation in Hong Kong itself.
"I understand that her tears weren't just for herself, but also for all the times she came to HK. Where was the city that was gentle, full of charm, polite and respectful?"
He did clarify that the lady held no resentment towards the city, though.
It was quite a terrifying time, nonetheless, and according to the colleague, she didn't dare speak Chinese the entire time she was around the protesters.
Her colleague's post did, however, state that the lady was angry with them.
"What are these young people studying anyway? Don't tell me this is how they plan to fight for democracy?"
In a further post, the colleague walked back his statements, and reasserted that it was his own interpretation of her feelings.
She is currently back in Singapore.
Photo by PHILIP FONG/AFP/Getty Images
If you like what you read, follow us on Facebook, Instagram, Twitter and Telegram to get the latest updates.