Hong Kong is currently gripped by city-wide protests, with the latest developments involving airport strikes and sit-ins for the second consecutive day, which have grounded multiple flights out of Hong Kong.
The police have apparently stormed the airport on Wednesday midnight, Aug. 14.
Protesters use lasers and luggage carts in an attempt to block riot police at Hong Kong airport, @PHancocksCNN reports: https://t.co/oPv991yYev pic.twitter.com/7l7lgqHmRW

— CNN International (@cnni) August 13, 2019
Our correspondent @RamsaySky says protesters and press are being hit on the head as police move into Hong Kong airport.

Follow live updates here: https://t.co/JhcULilG3y pic.twitter.com/zZXh6ZuxNs

— SkyNews (@SkyNews) August 13, 2019
While violence has broken out in various places, an incident captured by Wall Street Journal reporter, Mike Bird, showed just how fragile and tense the situation has become, with the likelihood of a ground situation devolving into mass violence.
Police loses baton
A video put up on Twitter just before Wednesday midnight captured a scene showing a police officer in the midst of apprehending one of the protesters.
While the officer stood over the fallen man, a throng of protesters overran him from behind, taking away his baton, and seemingly hitting the officer with it.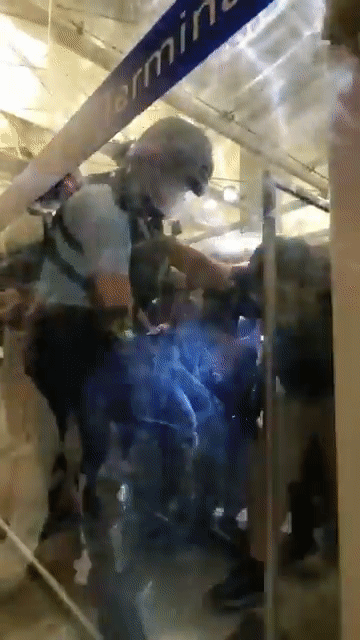 This led to a heart-stopping moment where the officer pulled his pistol out and took aim at the protesters around him.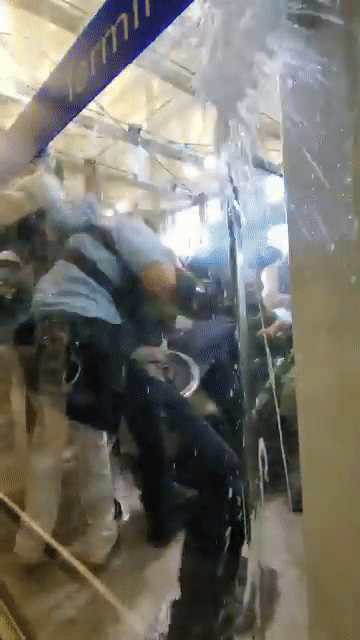 The uniformed police then fell to the ground as the crowd dispersed, pistol still in his hand.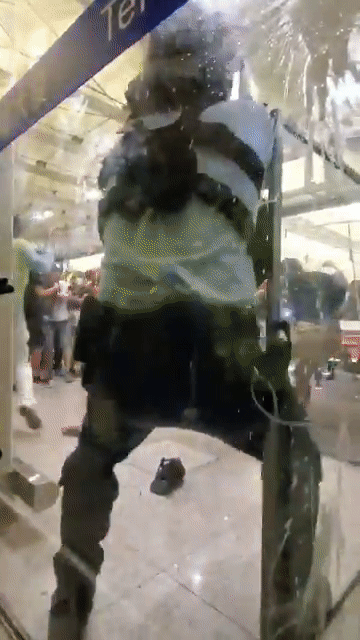 Fortunately, the situation did not escalate, and the two sides backed off, with more police coming in to cover their fallen colleague.
Police officer had his baton taken from him and was attacked with it. Drew his pistol and aimed at protesters. Astonished nobody killed here tonight. pic.twitter.com/Wox8yziDnz

— Mike Bird (@Birdyword) August 13, 2019
It could have ended so differently.
Unreal.
Here is another video with a different angle of the incident:
Image from Mike Bird's Twitter
If you like what you read, follow us on Facebook, Instagram, Twitter and Telegram to get the latest updates.