Not all pent-up emotions ultimately lead to confrontations, it seems.
Some 15 youths in Singapore, frustrated with the overall inaction on the sustainability front, have come together to engender some change in response to the ongoing climate crisis.
Permit acquired for rally
The group of young activists, majority of whom are students between 19 and 24 years old, will be organising a climate action rally at Hong Lim Park on Sept. 21, 2019.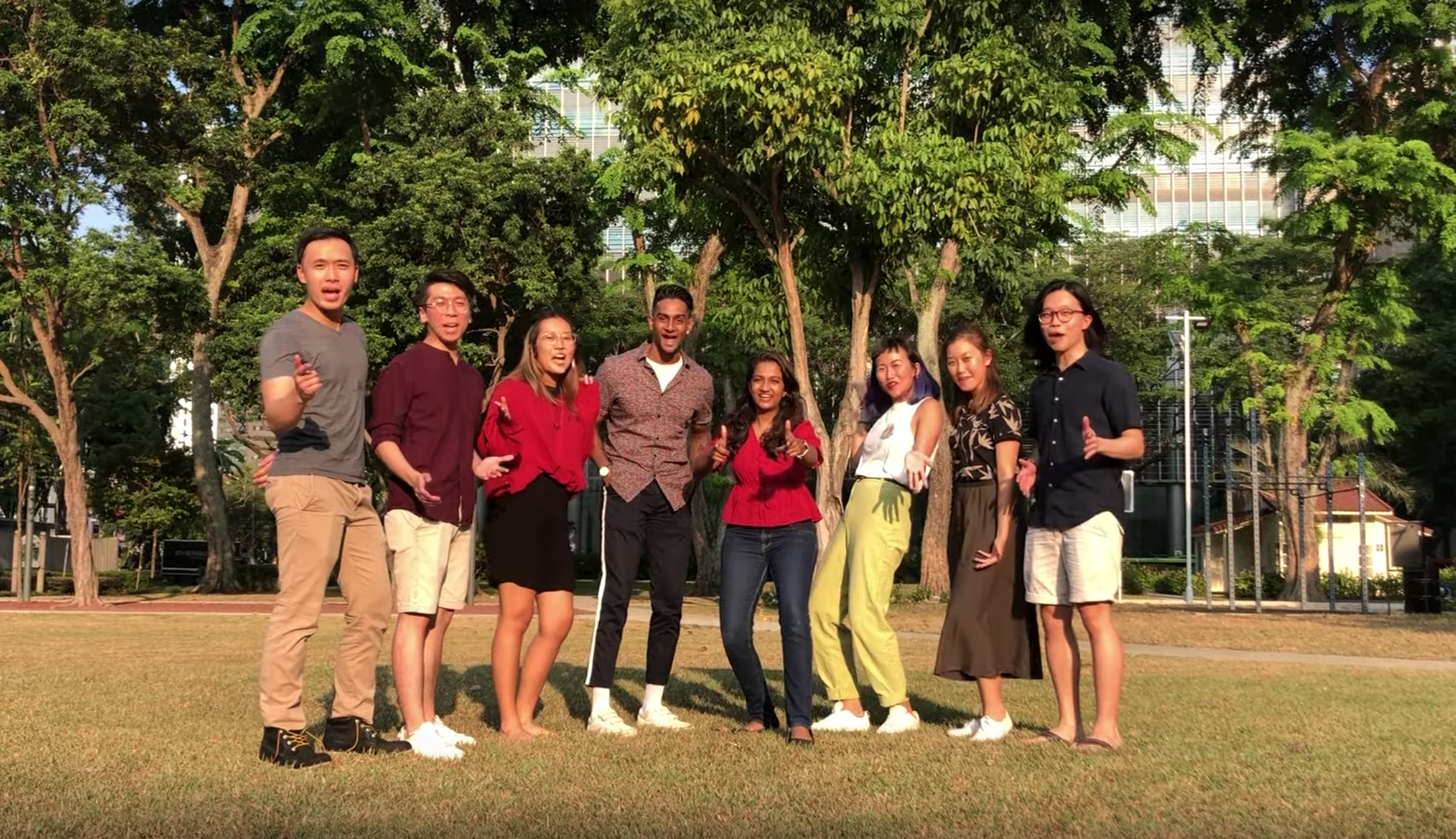 The rally, which has been dubbed "green dot" -- and clearly a nod to Pink Dot -- will feature speeches, picnics and other activities organisers hope will raise awareness of climate change among Singaporeans.
Hong Lim Park is the one area in Singapore where public protests are allowed, and the organisers of the event have acquired permits from the National Parks Board (NParks).
They will also be applying for a police permit, reported The Straits Times.
Time to move beyond individual action
Lamenting about government and institutional inaction over climate change, the organisers described themselves as "concerned citizens who cannot wait anymore".
On the event's Instagram page @sgclimaterally, it stated that it was time to move beyond individual action to hold institutions accountable for the damage wrought on the environment:
"We don't have any more time to focus solely on individual action. Instead, it is time we come together to hold institutions accountable for the damage that has been done, and to demand that they make immediate and effective efforts to mitigate this emergency.

Singapore cannot escape being a part of this conversation. It is time we start participating and speaking up."
https://www.instagram.com/p/B0vo4fEJz_x/
The climate action rally was conceived by National University of Singapore (NUS) environmental studies student Lad Komal Bhupendra.
Komal hopes that the presence of people at the rally would "send a stronger signal to the authorities, to businesses, and to the Singaporean public, that climate change is everyone's fight."
Komal also told ST that the organisers' intention was not to appear confrontational, but to show a ground-up movement was present in Singapore willing to fight climate change.
Inspired by climate protests worldwide
The rally was inspired by 16-year-old Swedish climate activist Greta Thunberg, a student who skipped school every Friday to station herself outside the Swedish parliament, protesting against government inaction towards climate change.
Thunberg's efforts subsequently swelled to become a global youth movement, with a million students following suit in over 125 countries in March 2019.
According to https://t.co/pzYB6XuR6u we have already passed way over one million students on school strike today.
Over 2000 places in 125 countries on all continents.
And we have only just started! #fridaysforfuture #schoolstrike4climate
(picture from Prague, Czech Republic) pic.twitter.com/lvStJg3EEU

— Greta Thunberg (@GretaThunberg) March 15, 2019
The previous coordinated global school strike for climate protests was held on March 15, with a similar social media campaign conducted here by Singaporean youths as well.
This campaign managed to garner the attention of influencers and celebrities, such as Preetipls and Paul Foster, who then joined in as well.
The upcoming climate action rally at Hong Lim Park will be Singapore's first ever physical climate rally.
The event, to be held from 3:30pm to 6pm on Sept. 21 is in line with the second coordinated global climate strike which has been dubbed the "Week for Future and Climate Justice".
Taking place between Sept. 20 and 27, 6,000 people have reportedly pledged to organise climate-related events in 150 countries.
Top photo from The Straits Times/ YouTube
If you like what you read, follow us on Facebook, Instagram, Twitter and Telegram to get the latest updates.