For many, the National Day public holiday represents an opportunity for Singaporeans to sit back and relax.
The patriots among us might have used the day to celebrate Singapore's birthday by tuning in to watch the National Day parade on television or online.
But for foreigner Ahmed Pasic and his family, Friday, August 9, was a day to give back to Singapore.
In a post on Facebook, Pasic shared how he and his family had spent the day cleaning up a neighbourhood.
Showing appreciation
Pasic, who according to his Facebook profile is originally from Slovenia, wrote that they had cleaned two parking areas, two playgrounds, a park, and "a little bit around the block".
The family — which includes what appears to be Pasic's young son and daughter — are pictured with a big trash bag that was filled after an hour of picking up litter.
"Our family did this to show appreciation to Singapore for giving us an opportunity for (a) decent life," said Pasic before wishing Singapore a happy 54th birthday.
According to his comments on the post, it seems like Pasic and his family do this on a regular basis.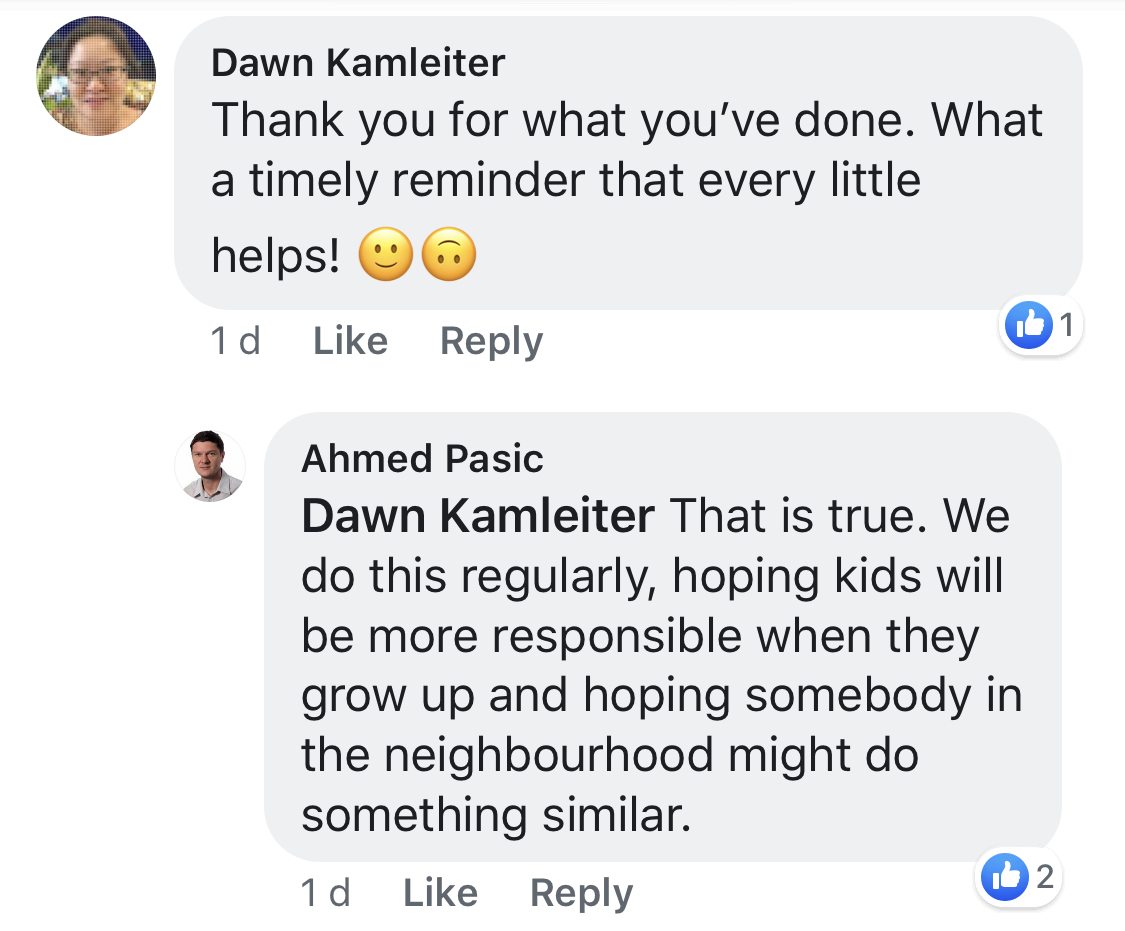 "A blessing to the community"
Unsurprisingly, the family's gesture of appreciation was met positively by Singaporeans.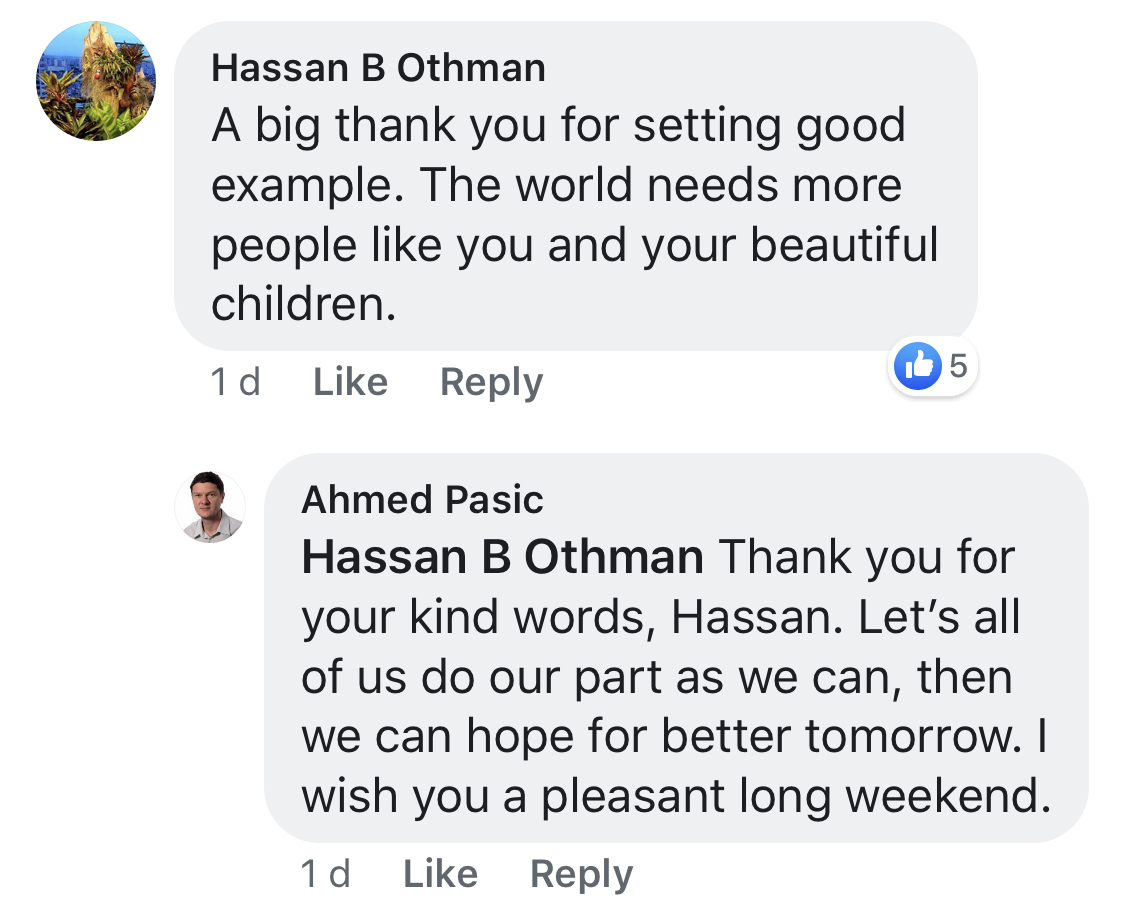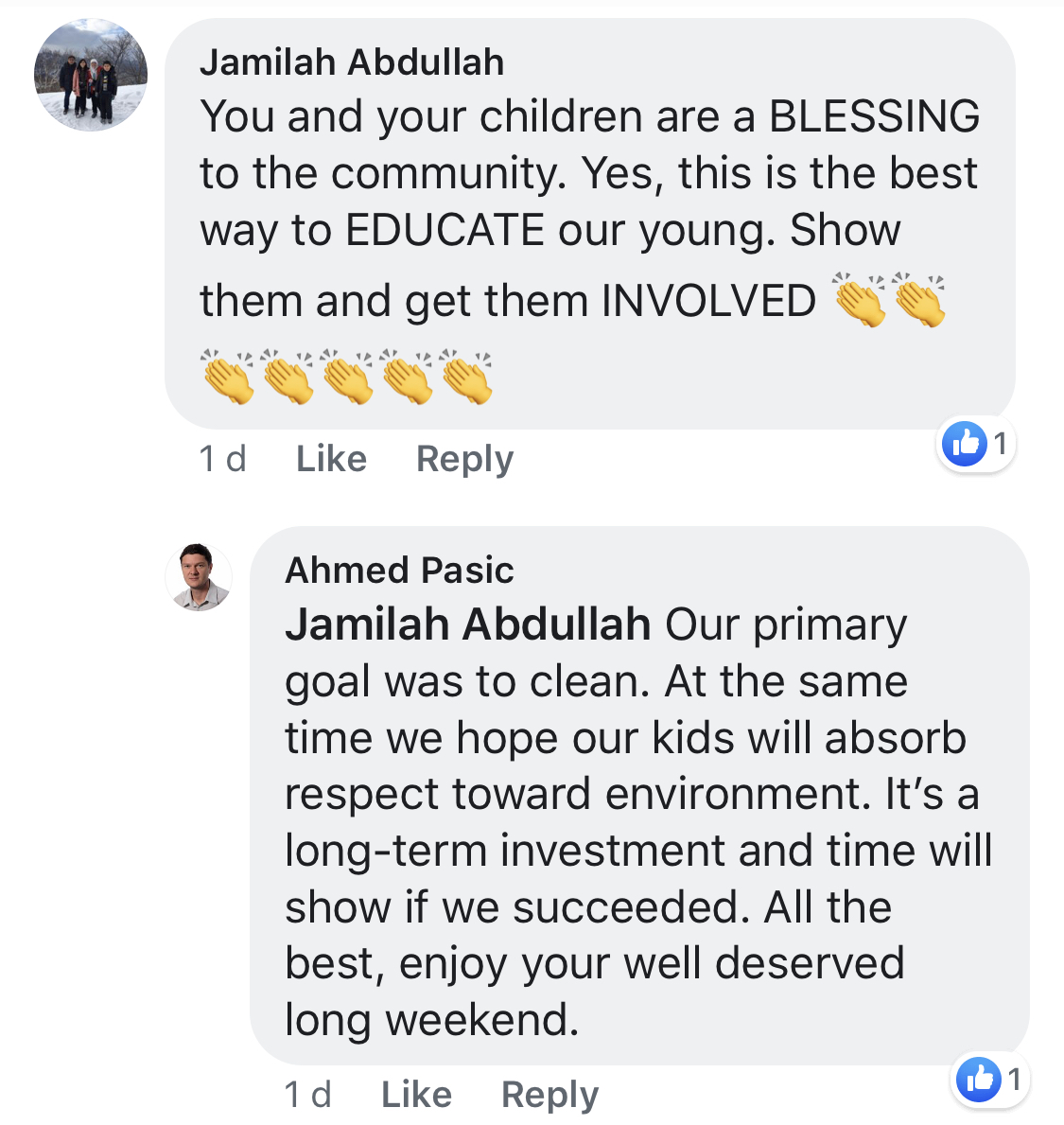 Good wholesome stuff.
Top image from Ahmed Pasic's Facebook page
If you like what you read, follow us on Facebook, Instagram, Twitter and Telegram to get the latest updates.