Singapore has been sweltering the past few months.
July and August have been super hot
July 2019 saw rainfall hitting a record low.
Meteorological Service Singapore (MSS) advised that it was the driest July on the records since 1869, when the first rainfall records started, reported CNA.
Meanwhile, temperatures have been steadily climbing, with daily temperatures hitting a maximum high of 34.7ºC.
The dry spell has not abated in August, with the rainfall during the month being "significantly below normal".
The first two weeks of August have been particularly scorching as well—daily maximum temperature ranged between 31.9°C and 34.5°C, reported MSS.
Eco Lake drying up
The prolonged warm weather appears to have taken its toll on nature.
This is what Eco Lake at the Singapore Botanic Gardens usually looks like – plants flourishing, water brimming and wildlife aplenty.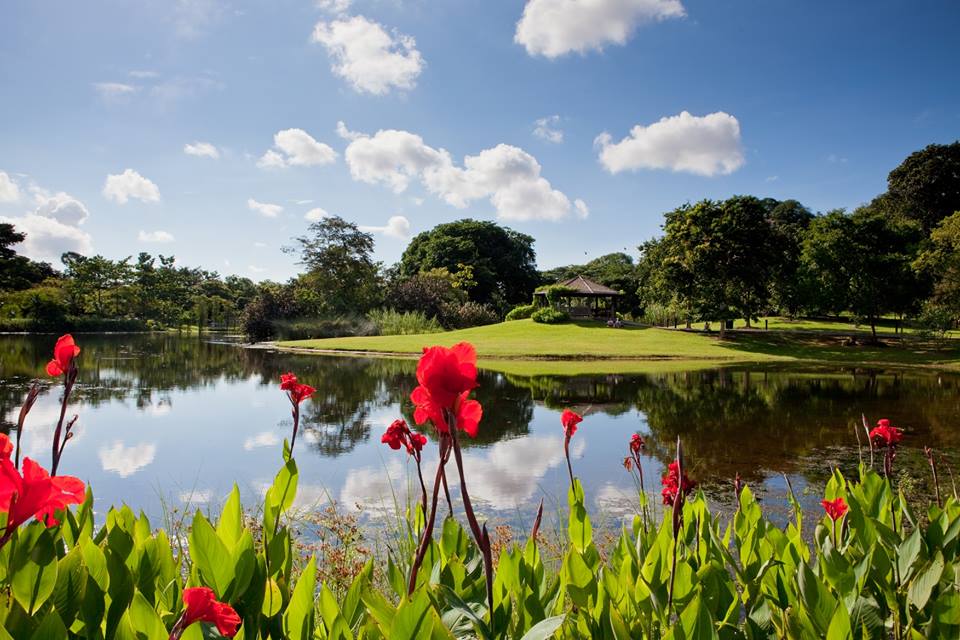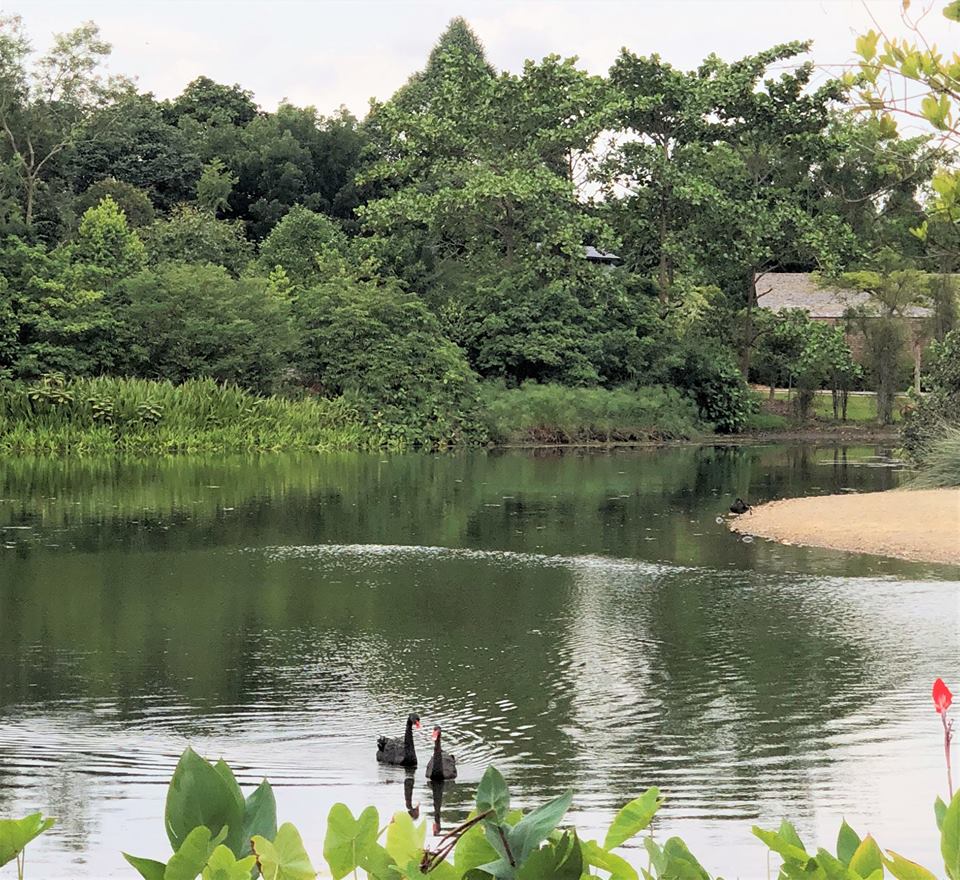 This is what it looks like now.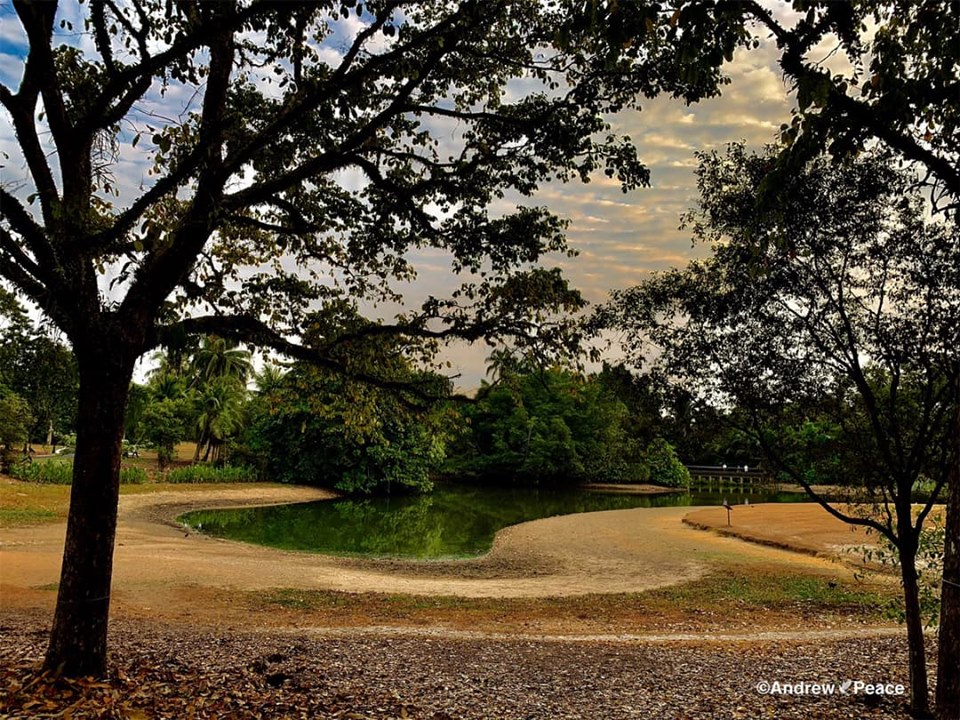 Much of the lake has shrunk and dried up, as seen from this photo taken by one Andrew Leong on August 20.
The banks of the lake have now been replaced by dry brown grass and leaves. It is unclear what has become of the wildlife, such as the fish and swans.
The lake didn't shrink overnight, though.
A similar sight can be seen in an another photo captured by Leong four days earlier, which leads one to believe that the lake started drying up much earlier.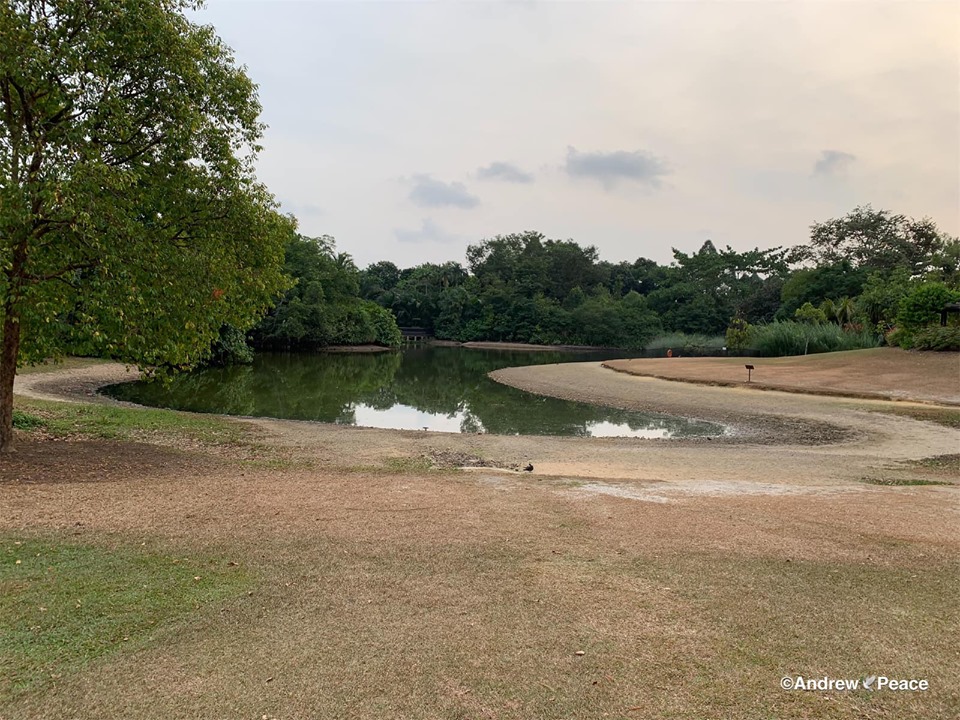 Other water bodies in S'pore not spared
Apart from the Eco Lake, other photos show various water bodies suffering from the scorching heat and lack of rainfall as well.
Bedok Reservoir appears to have shrunk slightly, exposing more rocks at the water's edge.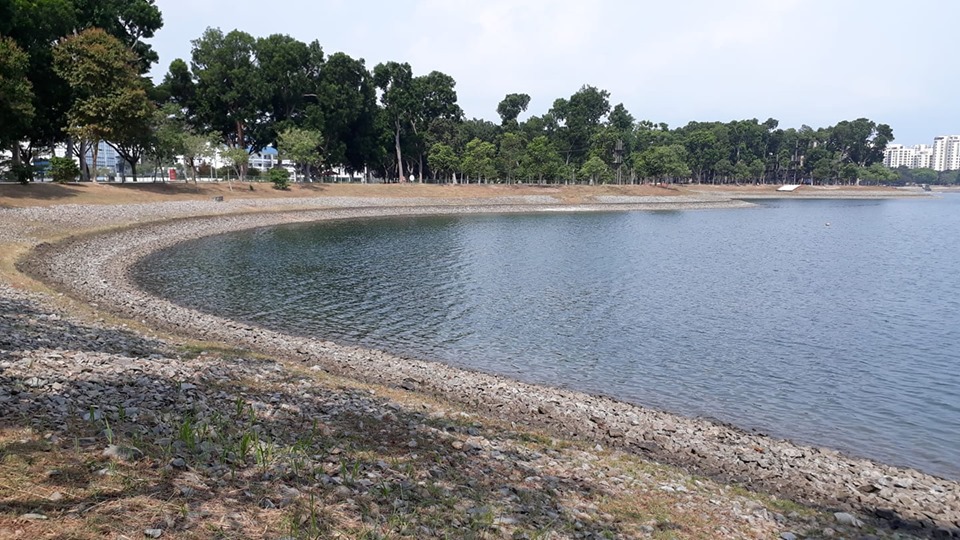 A small lotus pond in Pasir Ris Park looks set to dry up completely.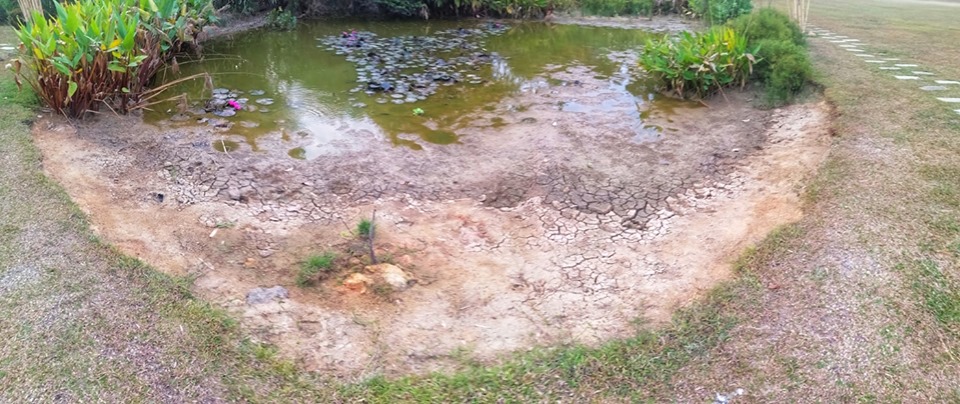 Eco Lake dried up in March 2019 as well
The dwindling of Eco Lake however, is not a new phenomenon.
Earlier in March 2019, the lake appeared to shrink drastically as well: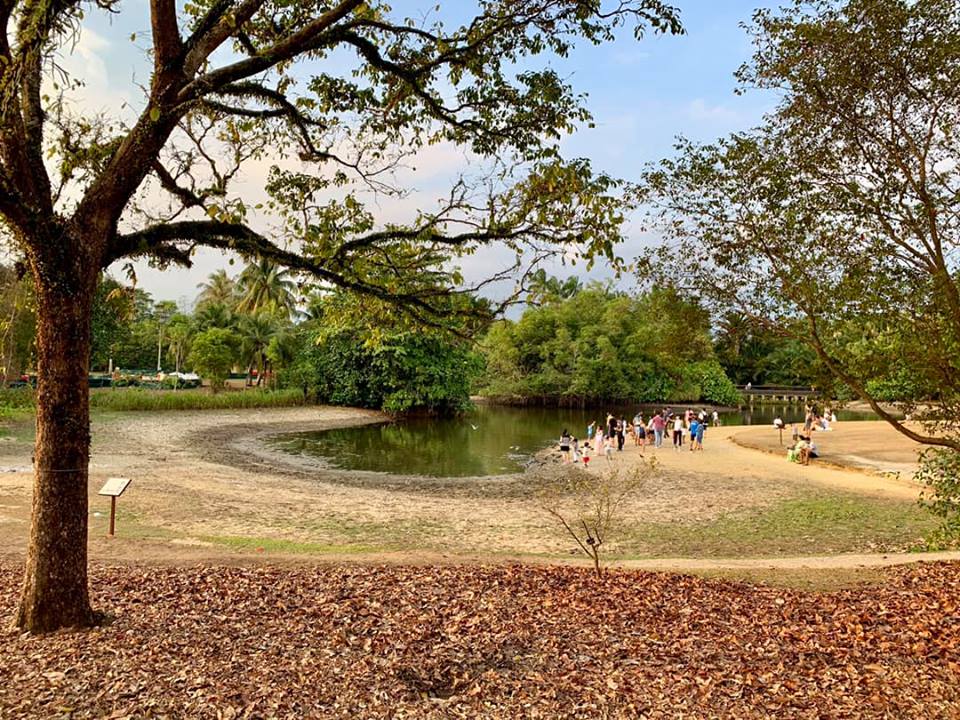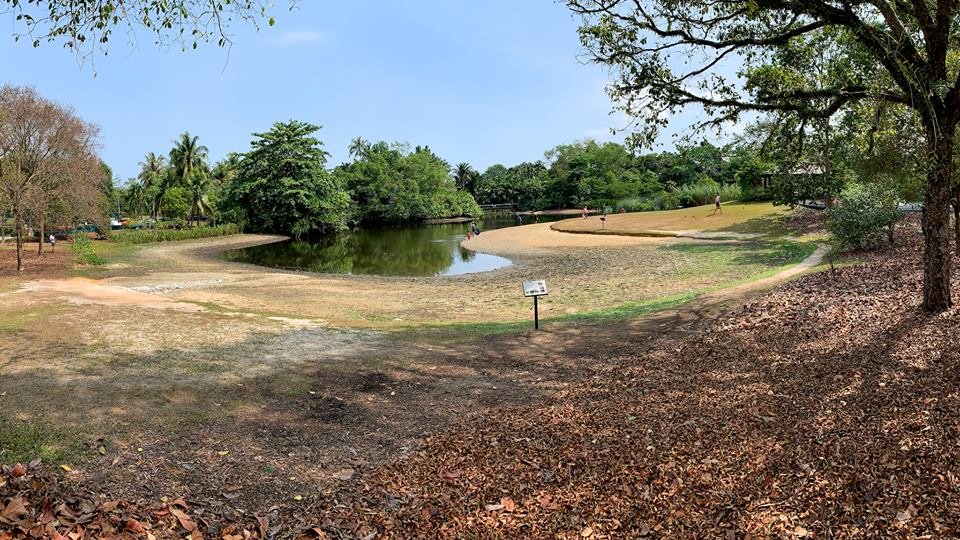 This is likely attributed to the particularly warm weather in March as well. In those weeks, the daily maximum temperature rose to 35ºC.
This might happen even more in the future
Singaporeans could see such incidents happening even more frequently, considering that temperatures in the country have been predicted to rise even more in coming years.
If greenhouse gas emissions are not curbed, Singapore could roast in sweltering 40 degree temperatures by 2045.
MSS has said that although the dry weather is likely to persist for the last two weeks of August, some thundery showers can be expected on four to five days.
With this brief respite, perhaps the water in Eco Lake might be replenished.
Top photo from Andrew Leong / FB
If you like what you read, follow us on Facebook, Instagram, Twitter and Telegram to get the latest updates.