KFC has launched a new item on their menu -- and it looks like another item that already exists.
On Aug. 13, the fast food chain made an announcement for the Original Recipe Chicken Steak.
You can watch the promotional video here:
In case you were lazy to click play: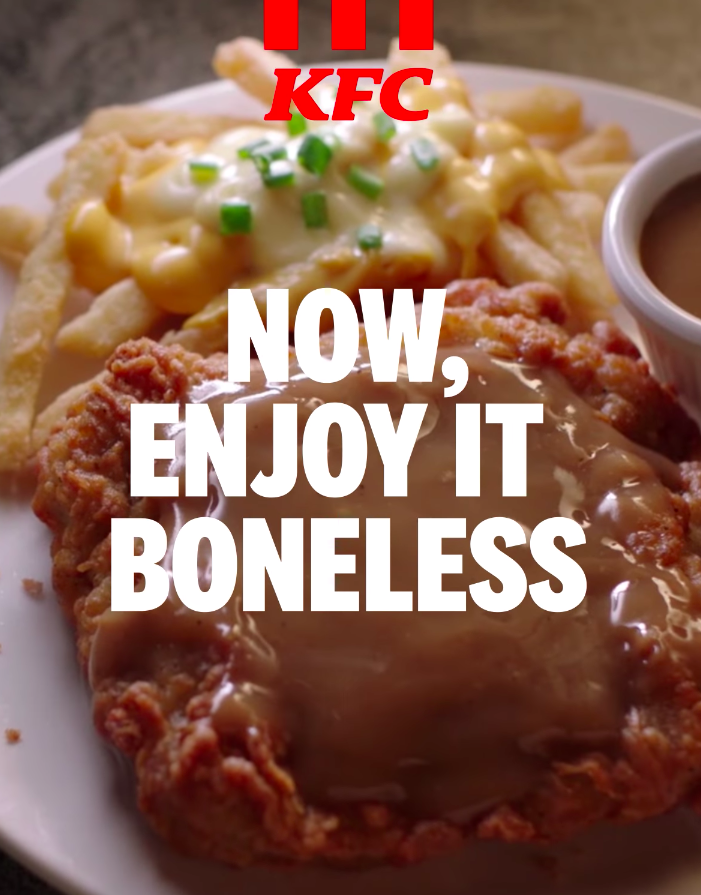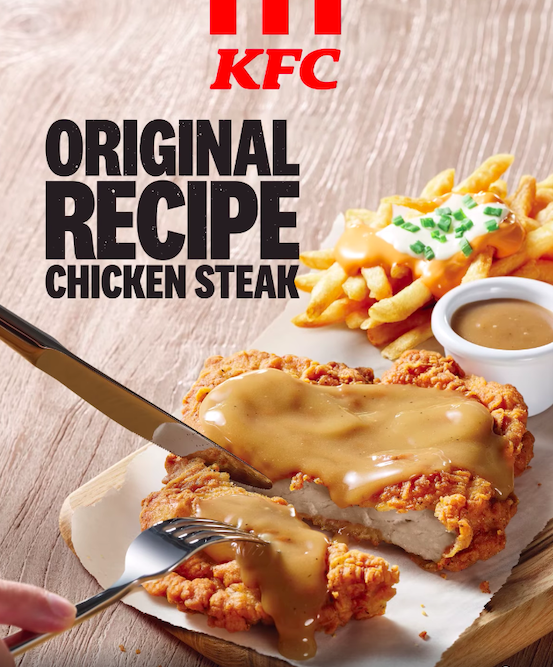 What's a "chicken steak"?
We're not saying that's what it is, but the sauce in the video looks suspiciously like the shroom burger sauce -- but then again, it could be an entirely different thing.
Which leads to the next question: Save for the sauce, what's the difference between a chicken cutlet and a chicken steak?
Chicken steak is an "American breaded cutlet dish" consisting of a piece of chicken (usually breast) coated with seasoned flour and pan-fried.
Judging by KFC's recipe, it can also be deep fried.
On the other hand, multiple online recipes indicate that chicken cutlets are breaded, tenderised chicken (usually breasts), either pan-fried or deep fried.
The more you know.
Top image via KFC Singapore
If you like what you read, follow us on Facebook, Instagram, Twitter and Telegram to get the latest updates.