The myth behind the Chinese Mid-Autumn Festival is the story of Chang'e, a beautiful lady who ate the elixir of immortality and flew to the moon to become the Moon Goddess.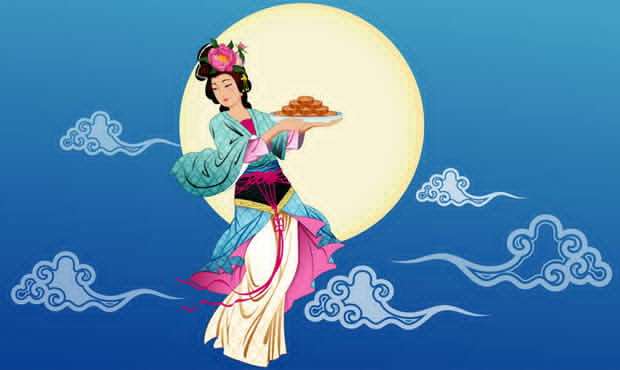 Besides gorging on copious amounts of moon cakes every year, from August to September, Singapore's Chinatown will be decked out with decorations depicting the beautiful goddess, alongside her pet rabbit and lanterns, like this: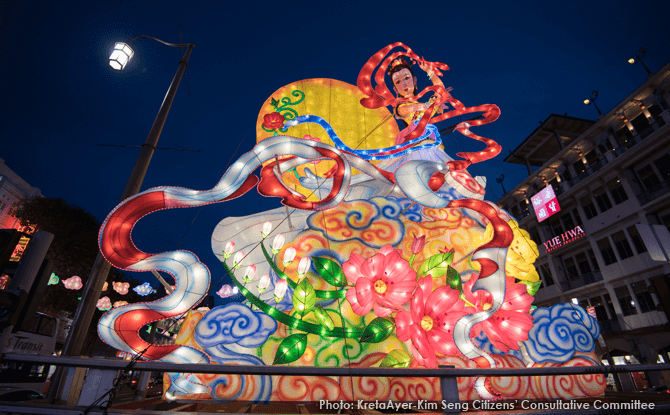 Except this year, Chang'e is turning heads for all the wrong reasons.
Masculine version
An image of Chang'e has been posted on Facebook along with the caption:
"Is this Chang'e or Brother Chang?"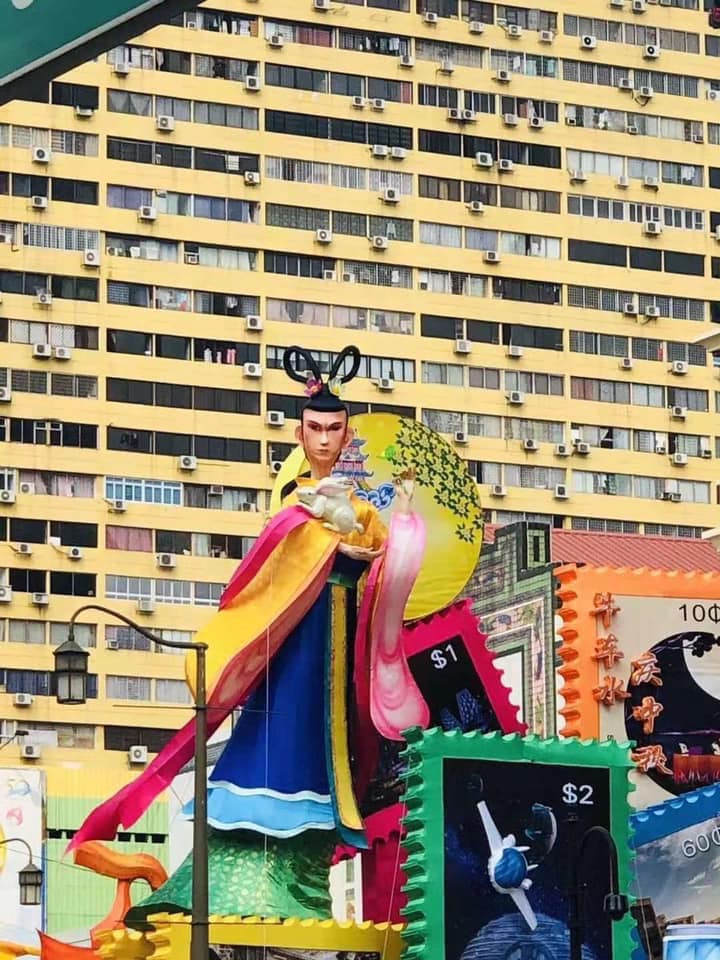 Here's a closer look at the goddess' visage: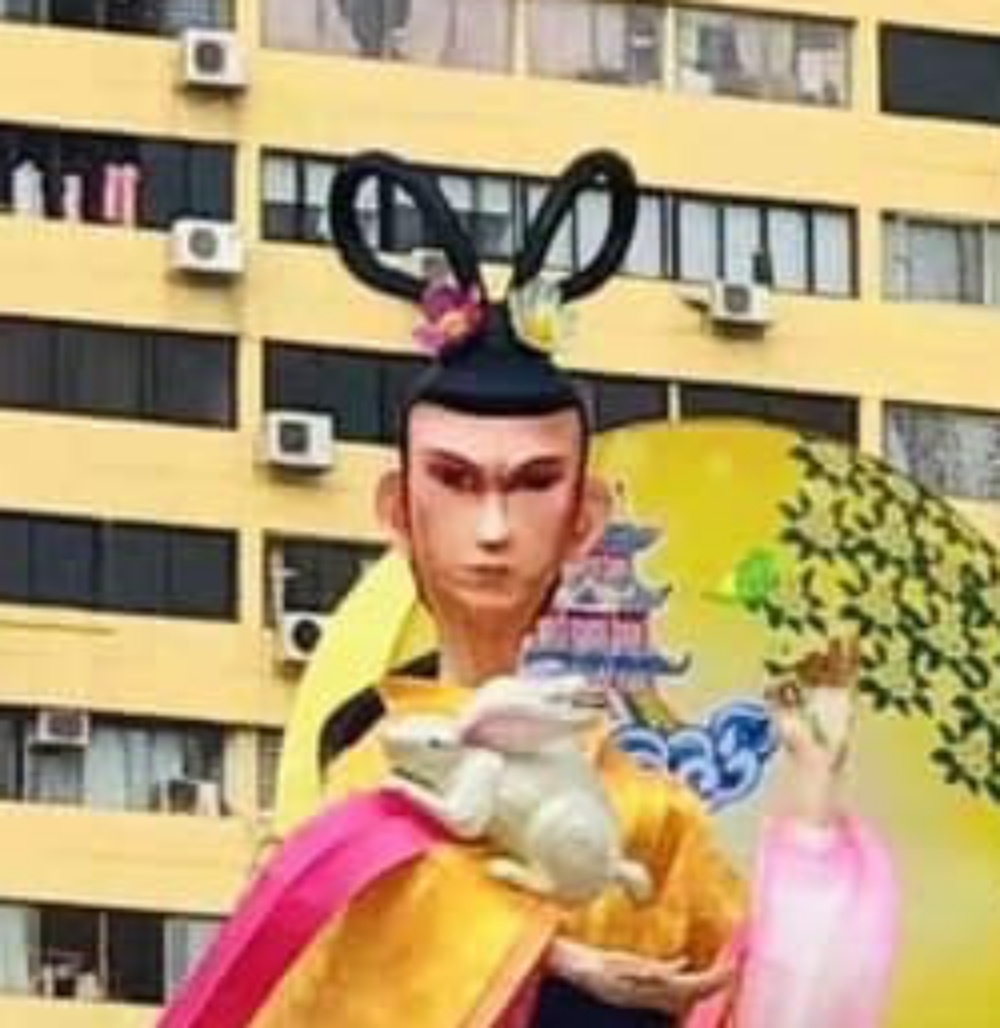 Despite the feminine hairstyle and shapely eyebrows, the figure still has an unmistakable manly look about it thanks to the fierce stare and large ears.
It triggered a wave of comments from Facebook users: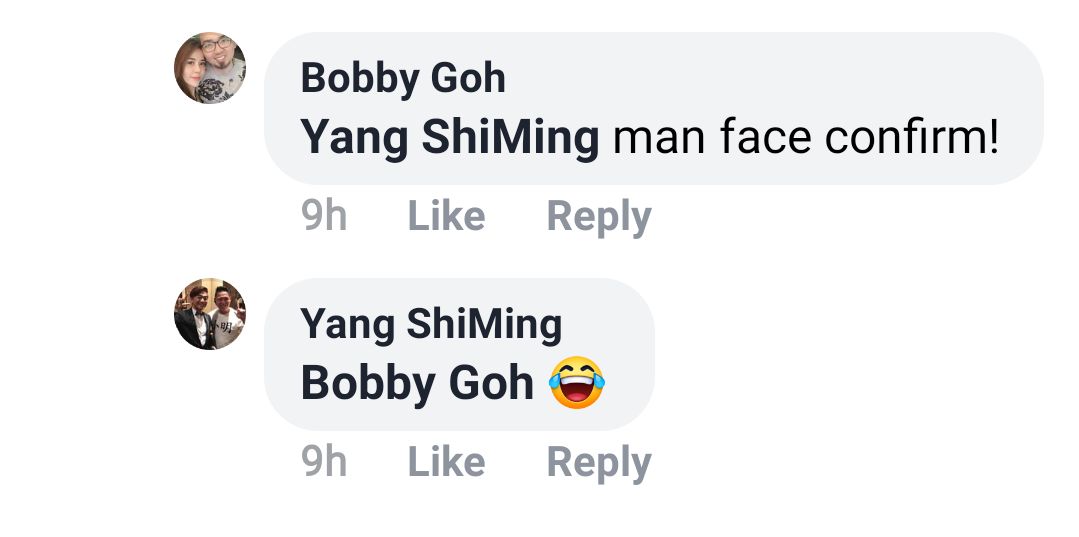 "This is Hou Yi (Chang'e's husband) dressed in drag as punishment"

"Chang'e's brother is standing in for her"

"Should sent to Thailand or Korea for plastic surgery"
Definitely a Mid-Autumn Festival to remember. You can see Yang's original post here:
Top images via Yang Shi Ming/Facebook.
If you like what you read, follow us on Facebook, Instagram, Twitter and Telegram to get the latest updates.