"We Built This City" is a new series of feature interviews on Mothership, tracking the contributions and efforts of the pioneers of modern Singapore. In these, we sit down with people who had key roles to play in the foundations of our fledgling nation, and tell their stories of the very grown-up decisions they had to make for the country at very young ages, some known, and some kept hidden till now.
We begin with General Winston Choo, Singapore's first three-star General and longest-serving Chief of Defence Force. This interview was done in two parts, the first of which you're about to read. :) You can find Part Two here.
It's not every day one meets a person who has in his lifetime killed enemy soldiers in combat, done the A-Levels twice, and ate satay by the roadside with the late President Yusof Ishak.
This person was also a Colonel at age 33, and had Prime Minister Lee Hsien Loong, Senior Minister Teo Chee Hean and other current and former Cabinet ministers report to him as young Singapore Armed Forces (SAF) scholar soldiers during their years in military service.
He also, at various points, advised them whether it was a good idea to go to tea, but at the same time went to church and was in the Boys' Brigade with veteran opposition Member of Parliament Chiam See Tong and knew Aljunied GRC MP and Workers' Party chairman Sylvia Lim from when she was a young girl growing up.
But the most amusing irony of General Winston Choo's story, is that he signed onto a military career thinking he could get out of the school system and enjoy pomp, glamour, a nice uniform and do fun, outdoorsy activities — but ended up studying more, and getting more academic qualifications in life, than he ever planned to.
And despite "never (being) fond of writing you know, not my forte", simply because of who he is and what he's accomplished, Choo spends a lot of these days writing — forewords, book chapters, essays, reflections; every organisation he is involved in (and there are many) wants a piece of him.
Over a balmy Thursday afternoon seated on couches in his expansive living room with our shoes on, eating char siew baos and samosas his wife bought for us from a nearby HDB estate shop, a group of us plucky millennials who had no idea who this guy was learned about the amazing life of Singapore's first-ever three-star General and our first and longest-serving Chief of Defence Force.
Named after Winston Churchill; a "very proud" ACS sportsman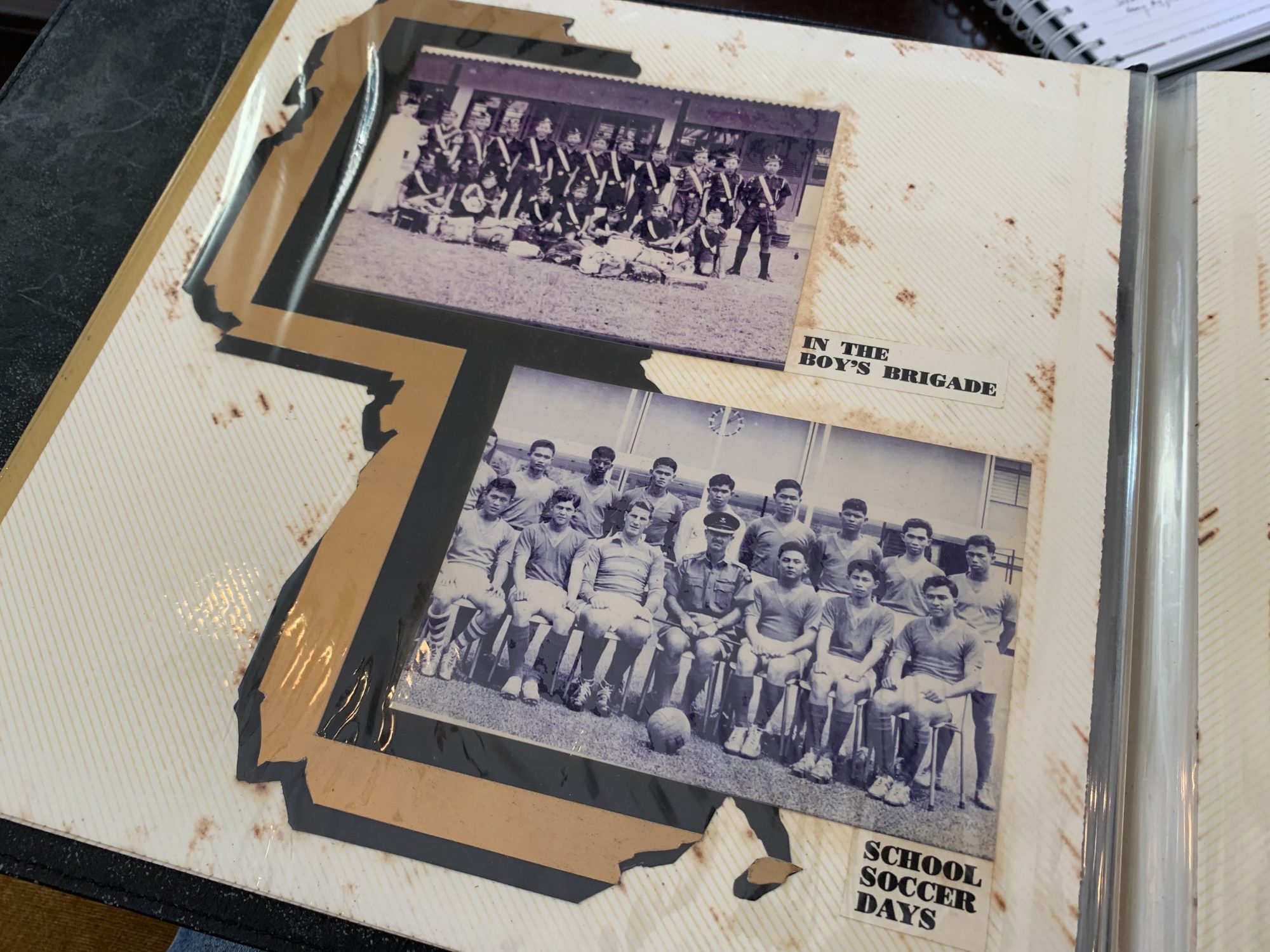 Choo, who is 78, was according to historical accounts named by his grandfather after legendary British leader Winston Churchill — a fact that makes me wonder if his grandfather ever saw the leader Choo would grow up to be from his young age.
At the Anglo-Chinese School, Choo says to me he was such a sportsman that "you name it, I was playing it" — he was captain of the football team, but he also played rugby (when its team was just starting and yes, he is "very proud of them today, yes"), hockey and was also swimming competitively for the school.
Another thing he admits is that while he was okay with studying, and his A-Level results proved good enough for university admission, he didn't envision himself as a university graduate ("What are you going to do after university?") because back then, options were limited — basically apply for a scholarship to be a teacher, something he was about to do because he wanted to be a policeman but he had an uncle who happened to be Deputy Commissioner of Police who told him not to go there, and he was obedient that way.
By that point, though, he was already part of the Singapore Volunteer Corps, which he joined in his second A-Level year at ACS — noting that marching in the parade earned you S$2.50 each time, and one could earn up to S$10 in a month — and in those days, he says, S$10 was a lot of money.
It was also through that experience that Choo concluded he enjoyed being a soldier.
"I liked the life, or what I perceived the life to be at the time, right? I liked the uniform, I liked the pomp and splendour, I liked the adventure, I liked the outdoors."
Never got parents' permission to enter the military
When Choo saw an advertisement seeking soldiers to be recruited to military college to serve in the Singapore Infantry Regiment (SIR), he signed himself up and embarked on the tedious process of interviews, situational and aptitude tests and physical examinations — one of which he distinctly recalls was even held at a time that clashed with one of his A-Level exams.
"So I hurried through my paper, submitted it and rushed to the medical. Why didn't I just ask to reschedule it? You're not even sure you're being selected, you know! It was all part and parcel of the selection process, and I really wanted to get it."
All this without mentioning a word of it to his parents.
This is until news came that he was confirmed as one of just four Singaporeans joining a contingent of Malaysian soldiers for a two-year military training programme: the first year would be in Port Dickson, and the second in Kuala Lumpur.
"I told them on Christmas Eve, and the day after New Year's Day I was on the train to Seramban and then to Port Dickson."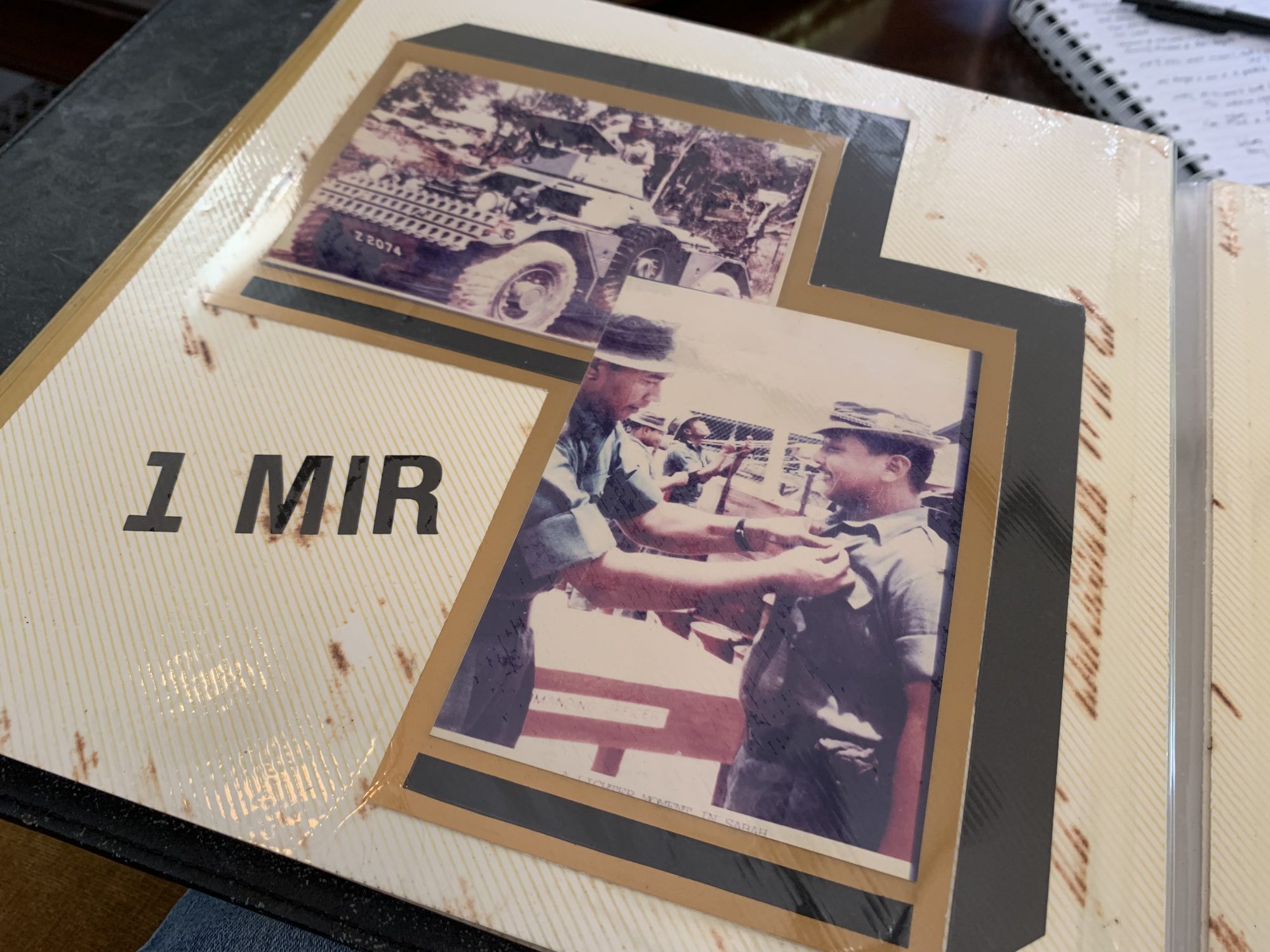 Ragging, rebellion, and doing A-Levels a second time
Choo tells me what those early weeks of training were like.
The first four weeks were "ragging week", where recruits were subject to any torture their sadistic seniors would dream up — including but not limited to being woken up in the wee hours of the morning and ordered to climb onto the cupboard and crow like a rooster.
And of course, there was verbal abuse in an assortment of languages. Choo also observed that the Singaporeans got it much worse than the Malaysians because "city boys cannot fight".
He relates one incident he recalls with crystal clarity, however, in the first week after the ragging weeks had ended:
"I was sitting down outside my room cleaning my rifle and this senior cadet came and kicked me and said 'Hey junior cadet, you know why you are a bastard?' I said why? he said 'your father never married your mother'... so in my heart I said 'eh, ragging is over leh', so I flipped the bayonet on my rifle and went for him. And he ran and I chased him. But we became very good friends after that!"
His moustache, which generations of soldiers who served under him probably remember very well, is amusingly the result of an act of rebellion in his early days as a cadet, a rank he deems to be a non-person (because "a recruit is a recruit, a private is a private, a cadet is nobody").
"Because junior cadets weren't allowed to keep any facial hair, the day I became a senior I started growing a moustache as an act of defiance. And I have never removed it since then, you know, can you imagine — since I was 18 years old!"
And those like him who donned facial hair had to ensure it was neat and not "fuzzy" ("if not they will say you look like a cat struck by lightning, you know. A cat's backside struck by lightning!").
Among the most tiresome things a young Choo would discover was how academic military college was. As it was modelled after the British Royal Military Academy Sandhurst, many of his fellow cadets only possessed O-Level qualifications and they all did the A-Levels.
And Choo? "We just did it also".
So yes, Choo now has two A-Level certificates, and in case you were wondering, he did different subjects from his first time round. I was impressed.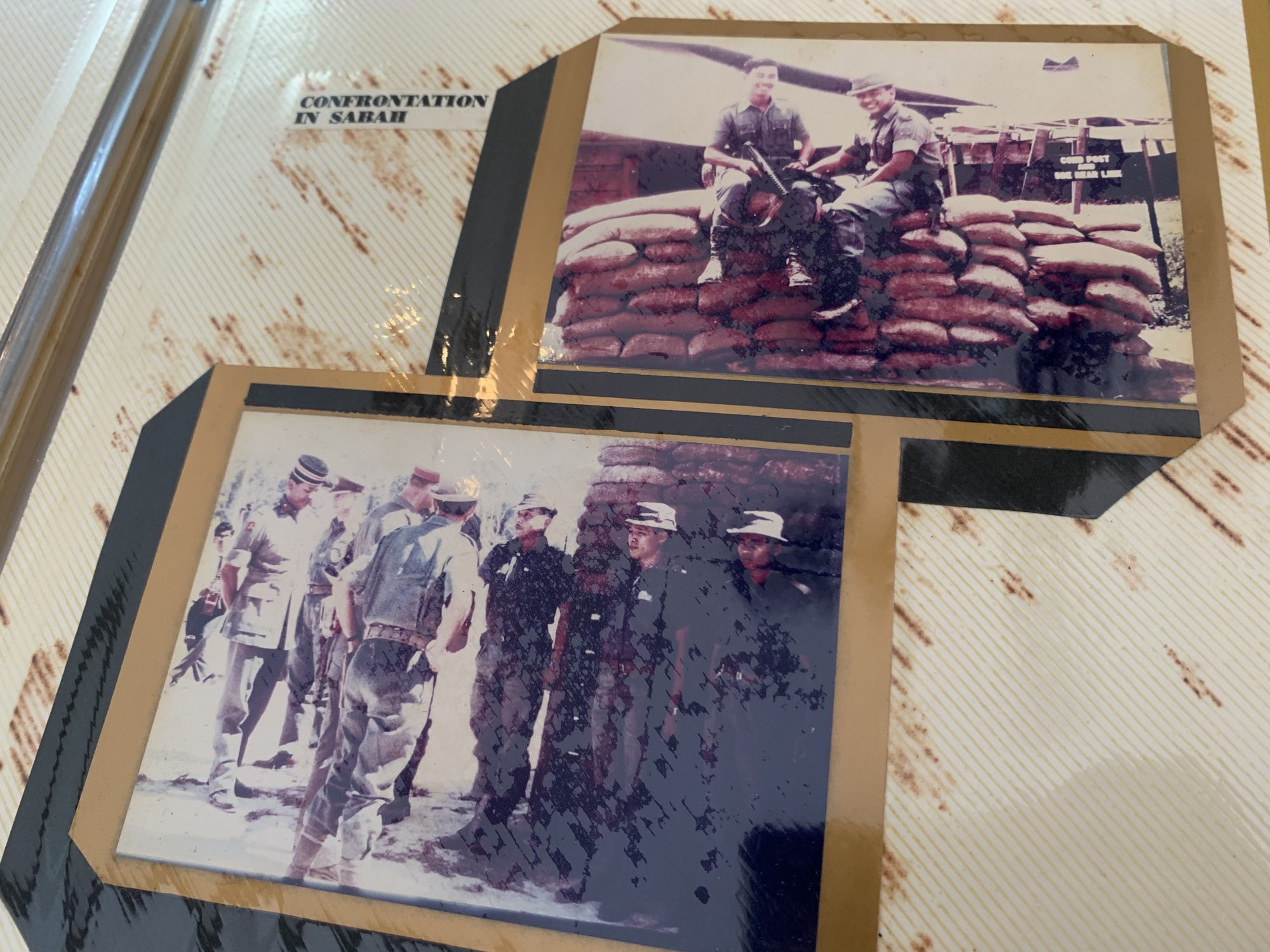 And before you think he was all set to become a paper general, Choo, serving in the 1 SIR as a freshly-commissioned Second Lieutenant, was almost right away in the early 1960s thrust into battle as a regimental signals officer.
He was sent to Sabah, which was occupied half by Malaysia and half by Indonesia, in the height of Konfrontasi, and while he doesn't remember seeing anyone he killed in the fighting, that experience in a real war would forever steel his conviction about the importance of a nation's defence force.
Living at the Istana with Yusof Ishak, forcing him to postpone his wedding
From there, Choo was in 1965 catapulted into his next challenge: being Singapore's first military aide-de-camp to our first President, none other than the face on our dollar notes, Yusof bin Ishak.
What's an aide-de-camp, you might ask? They're basically the uniformed dudes and dudettes standing behind the President at state ceremonies and events.
Here's Choo, by this point a 24-year-old Major peeking over Yusof Ishak's shoulder in Parliament: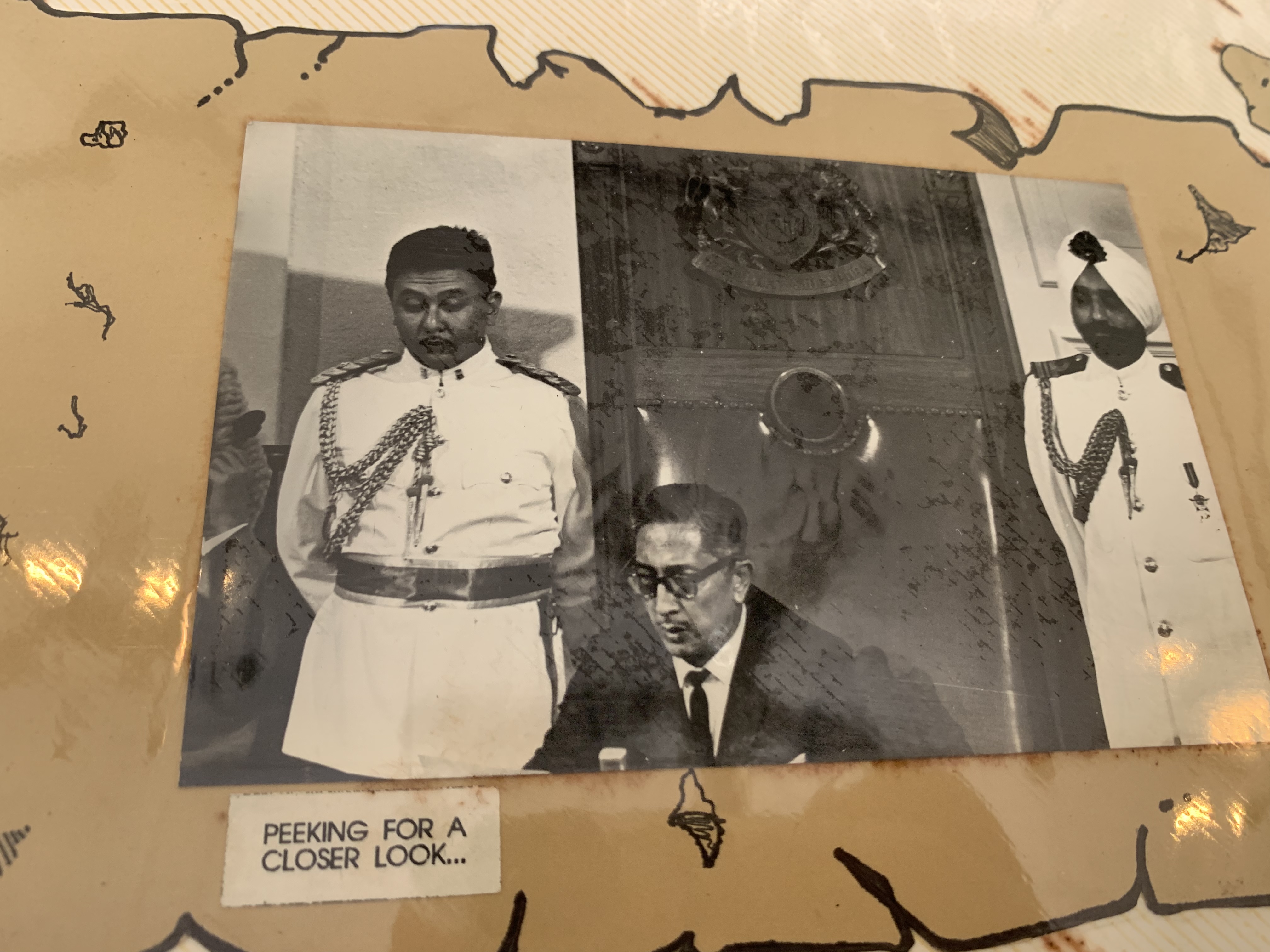 There was a lot more to it than just standing around in Number 1 (or today, Number 5, it seems), and a lot of sacrifices, like not being allowed to be married because the job required him to live in the Istana.
"I was actually engaged to be married, but the job required me to be a bachelor... So I told the president, when he interviewed me, I said, 'you don't want me, I'm going to get married.'

...

But he said, 'No, if I choose you, postpone your wedding.' And then I said, 'he won't choose me la'. The next day I was told to report to report to the Istana. And I told him, 'I told you I'm getting married!' He said 'okay, postpone your wedding!'

And I did — in those days you must understand, we were very obedient people."
Among the tasks Choo had was to, of course, see to the safety of President Yusof, and regarding this, he relates one amazing story about his time with the "tremendous man" who had "his own habits" and hobbies like photography and growing orchids.
"So I used to drive. I would arm myself, he didn't want his bodyguard to come, so I armed myself and drove him (whenever he wanted to take photographs). He sat next to me, we drove to Bras Basah Road. There was a photography shop there where he bought his supplies.

...

One day he says, let's go and eat satay. I said 'we can't, where do you want to eat?' He said Beach Road, and there was a satay club where the bus terminal was at the time, by the side of the road. How to go, cannot!! But he wanted to go. I was 25 at the time, and President was 55.

What to do? So I drove there, parked the car, and the both of us sat down on the stools and ate satay. Somebody saw us, and it was reported. I got such a scolding!

So next time he wanted to do it, I said 'no, I buy the satay and bring to you'. And then he says 'no, the taste is not the same'."
He also reminds us at this juncture that another leader working at the Istana was the late Lee Kuan Yew, who gave him plenty of work like designing diplomacy procedures and attending to details like redesigning the Istana waiters' outfits.
"At the age of 24, 25, I grew up very fast."
Then-Defence Minister Goh Keng Swee had bigger plans for Choo, though, "yanking" him back to the army just over a year into the job — but not before the dear old President threw a special wedding reception for him and his wife at the Istana: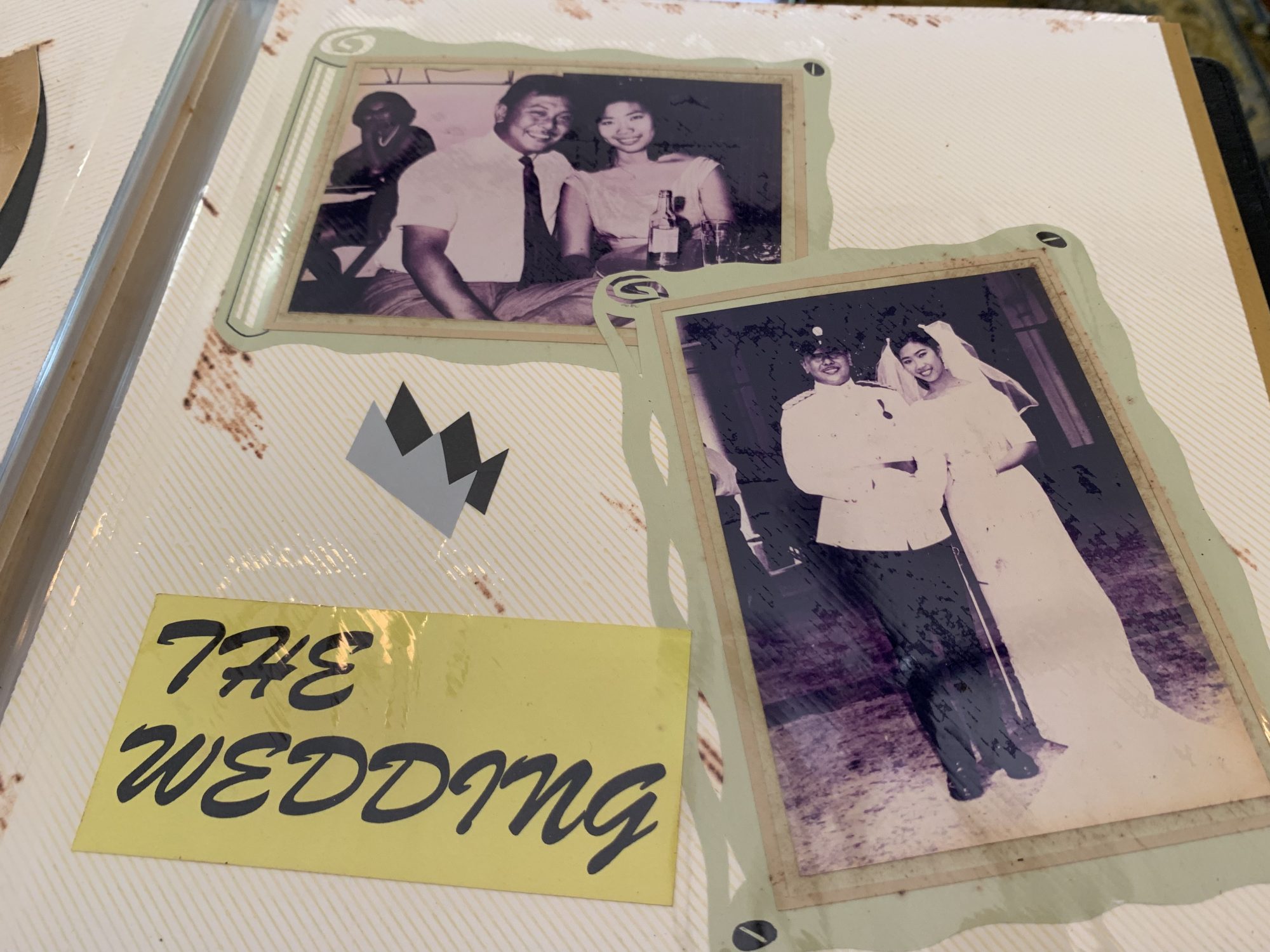 And with that, Choo found himself back in the armed forces, as a Lieutenant-Colonel at age 27 tasked to start up the SAF's signals division.
"I've got a new job for you. My intention is to make you the Chief."
These were the words of the late Goh to a bewildered 30-year-old Choo one day, shortly after his return from a course at the Royal School of Signals in the UK to become Chief Communications and Electronics Officer, today known more simply as Chief of Signals.
"So I looked at him and said 'Me?' And he said yes. But I said no, I'm only 30. If you do that to me, how long can I be chief? Three, four, five years max. Then what will happen to me? I will be 35 without a job! He said never mind, do the job first. There are a few things you have to do before you do the job."
These "few things" were:
Commanding the 4th SIR

Being the first Singaporean to attend the 11-month U.

S. Army Command and General Staff course at Fort Leavenworth in Kansas, and graduating among the top 5 in his cohort with distinctions in all his subjects

Commanding 1 SIR

Becoming the youngest-ever Colonel in the SAF at age 31

Commanding the 2nd Singapore Infantry Brigade
And finally, he was appointed Director General Staff, a position that would later be renamed Chief of General Staff, and then Chief of Defence Force, at the age of 33.
He was also promoted to Brigadier-General at age 35, also the youngest-ever officer to be one, and two years later, Major-General. Choo's last-held rank when he retired in 1992 was Lieutenant-General.
In other words, a heck of a lot of progression in a heck of a short time.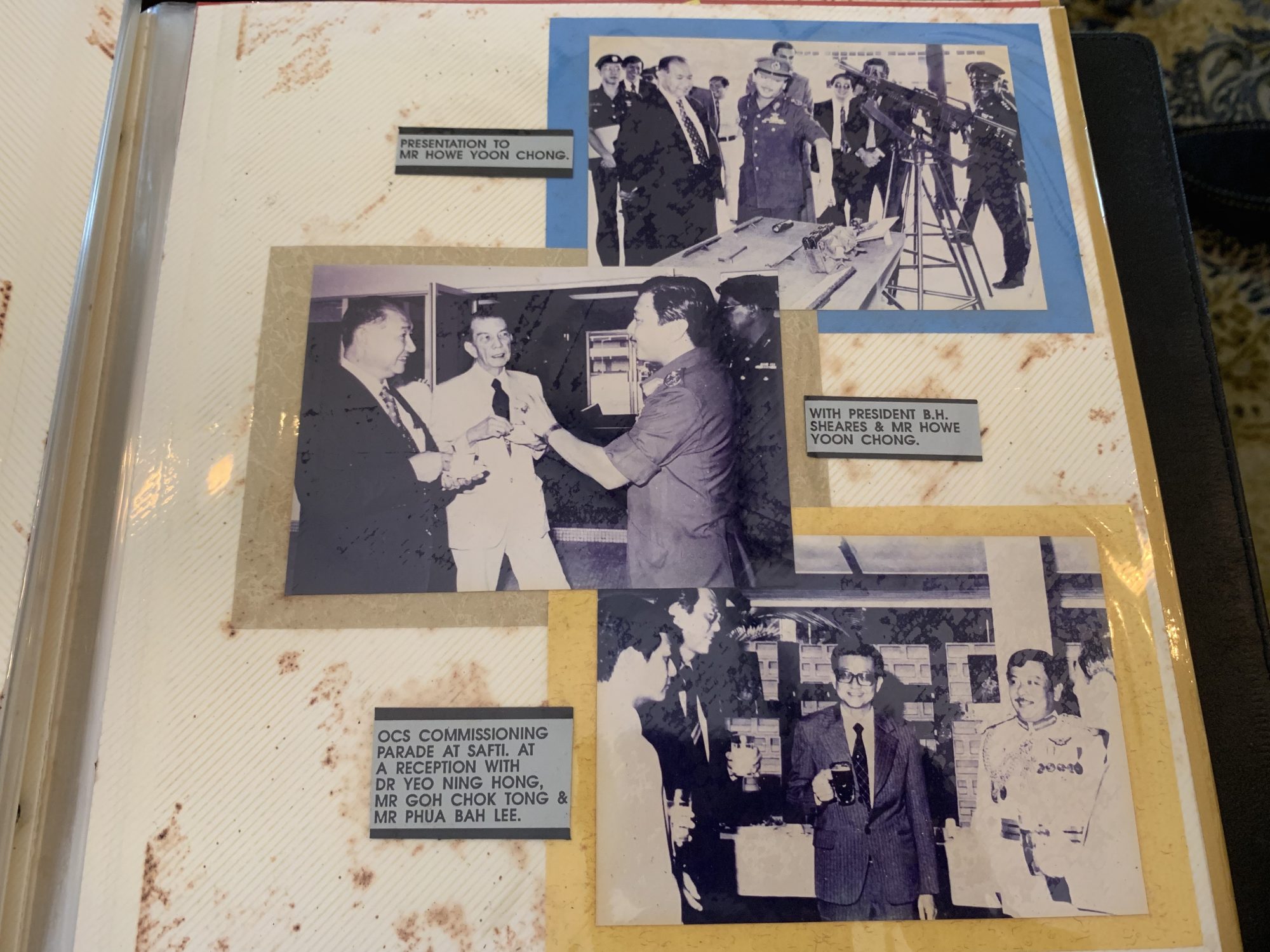 And why him, my younger colleagues asked honestly. He laughs.
"I don't know, I really don't know. I think I was lucky and just happened to be in the right place at the right time. Maybe they liked my face."
But he does qualify that while he was the first professional soldier to lead Singapore's defence forces, he picked things up from three others before him — Tan Teck Khim, from the Police, Thomas James Duncan Campbell, previously headmaster of St Patrick's School, and Kirpa Ram Vij, who was seconded from the civil service.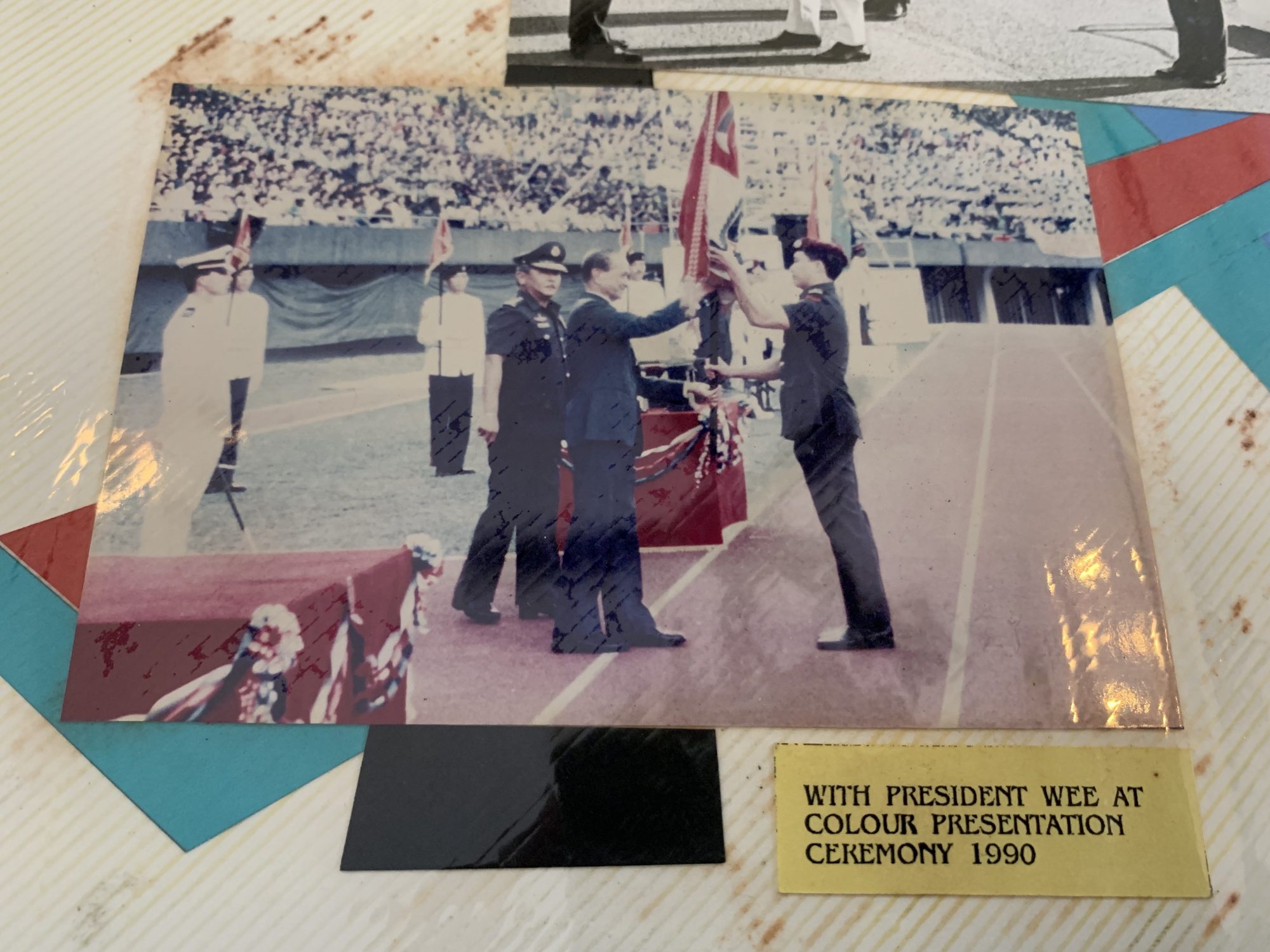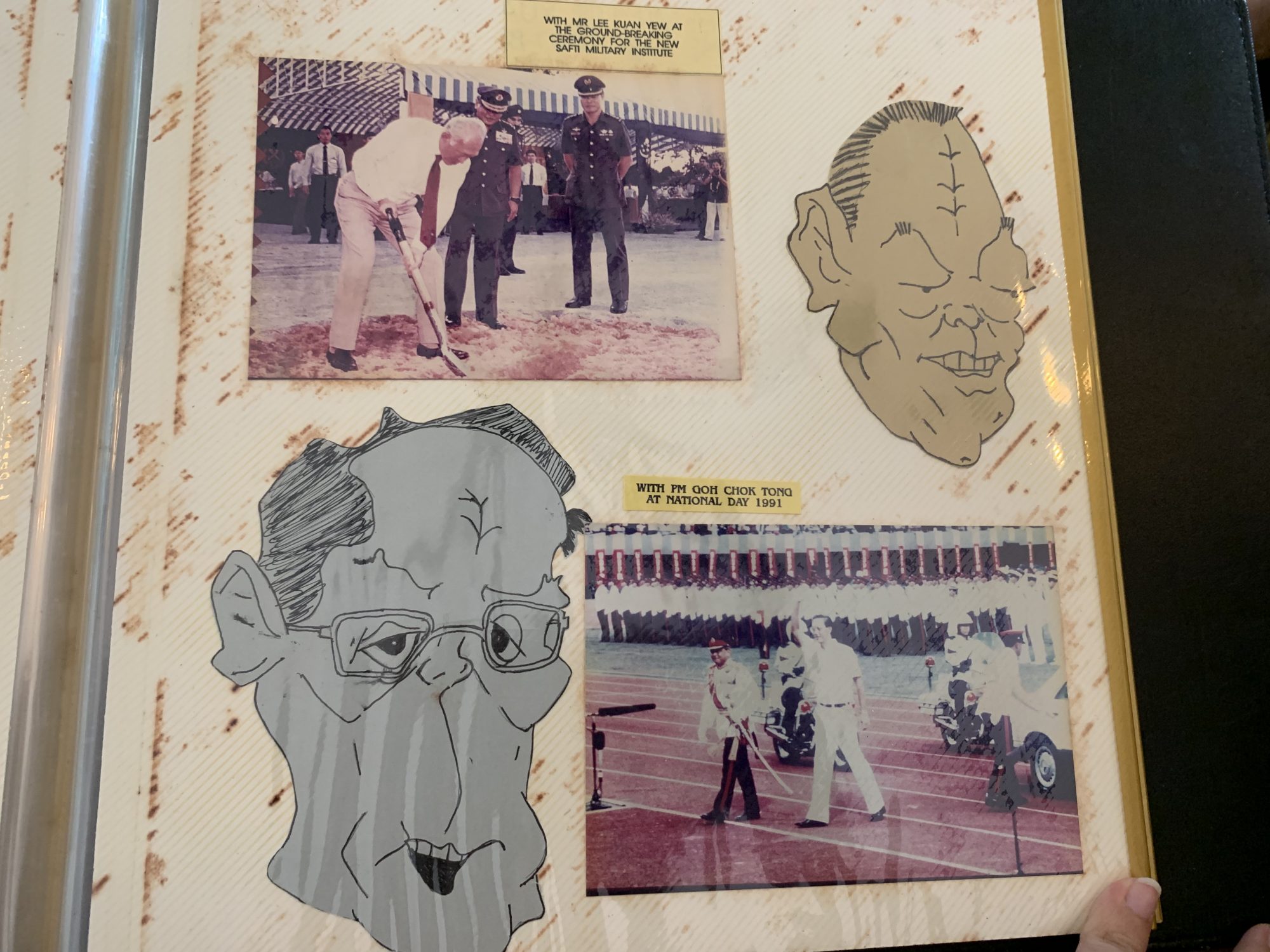 After many National Day Parades with quite a few different Presidents and Prime Ministers, the General would retire eventually in 1992, at the age of 51, with a farewell parade that he felt was truly a defining moment of his life's career and work.
If you're tracking his academic qualifications, by this point he also collected for himself a degree from then-Singapore University as well as a Master's in history from Duke University in the U.S., and an advanced management course from Harvard.
Not bad for a "farmer" who signed on with just his A-Levels.
Regrets? Not seeing his children grow up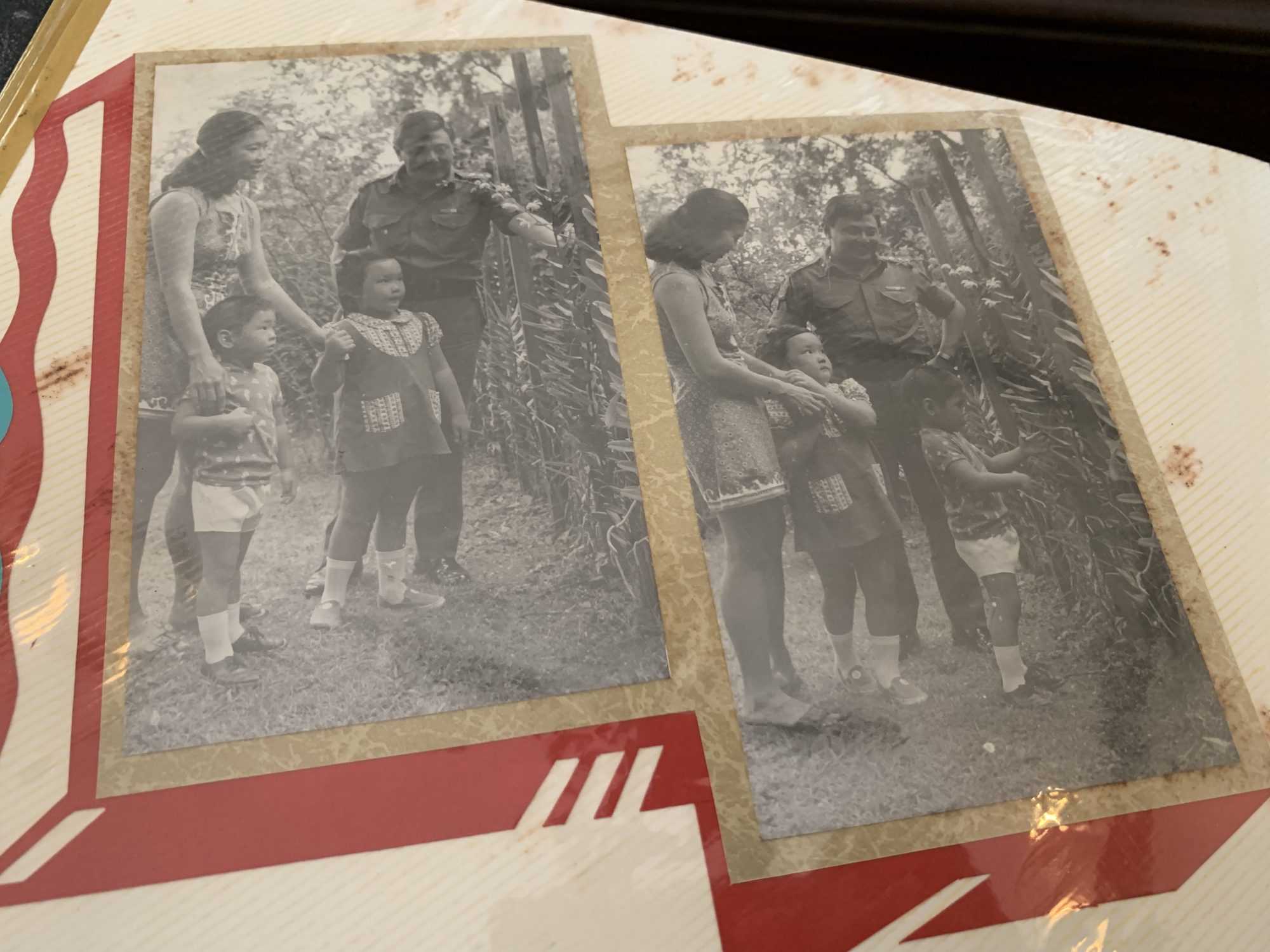 One other thing we talked quite a bit about was his family, and his wife Katherine, whom he tells us pretty much singlehandedly raised their two children, Warren and Karina.
"I think she should be given all the medals that I got. It's not easy to be the wife of a solider and worse still, wife of a CDF... I hardly ever had time for (my children). Whatever time I could get, I spent with them. But most of the time, I was out. I was out of the country more than I was in the country for a long time. When my daughter was born, I was in England. I didn't see her until she was seven months old. When I tried to carry her, she cried.

...

Career is important, but balance is key. That time I had no choice, I couldn't balance. The demands on my time (as CDF) were so much, you know. You ask me if I were to live my life again, would I do it differently? I think I would do it differently. I would tell all the young officers today, family first. Because there will come a time when you will find yourself suddenly missing— I missed the time when my children grew up. So I always tell them family first."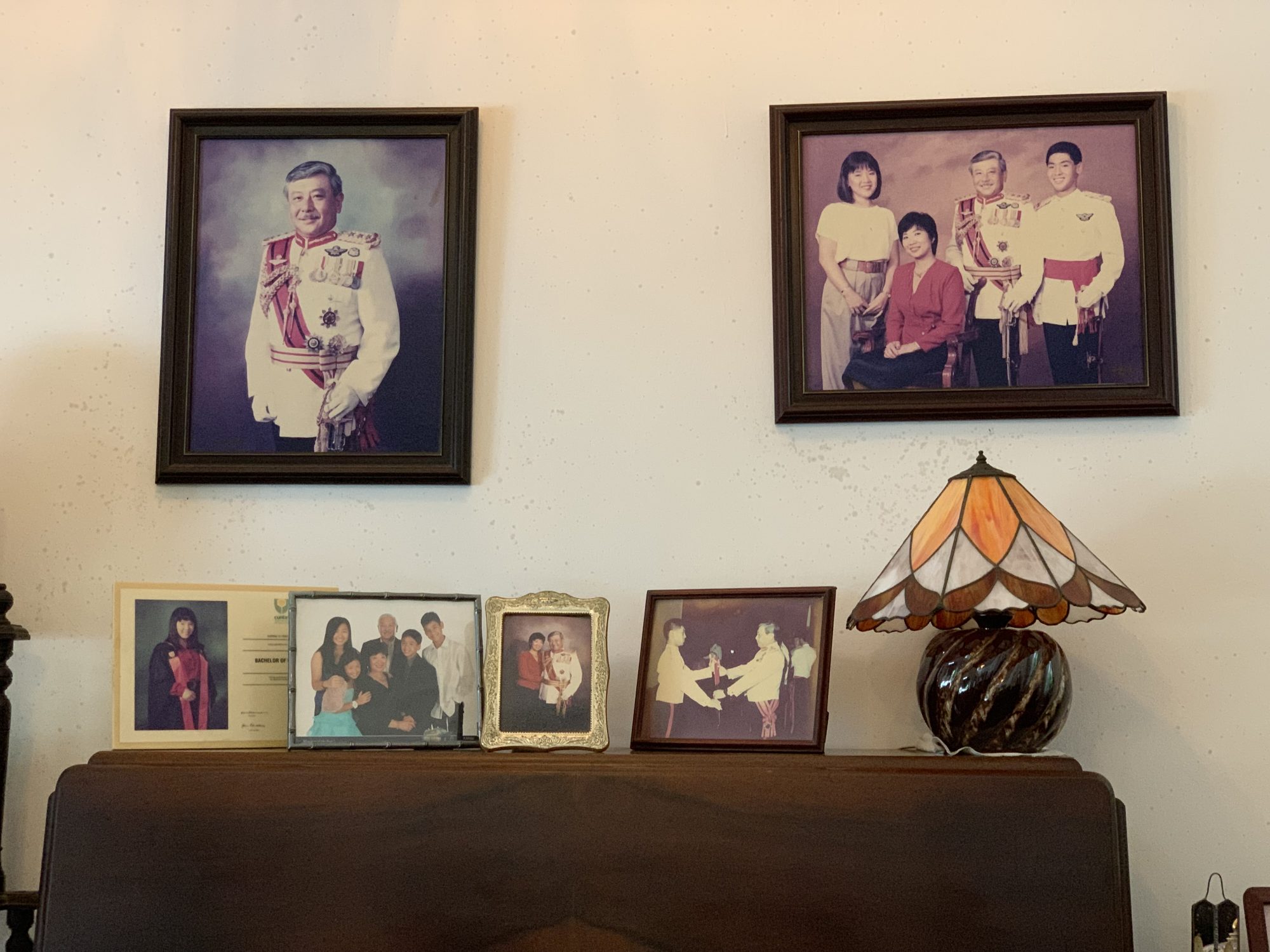 But it was because of his own experience that he implemented greater recognition within the SAF for the wives of top-performing officers and soldiers, who also receive awards for their husbands' achievements.
"At every occasion, every opportunity I get, I thank the wives. Because if they are not understanding, they don't play their part, the husbands cannot do their jobs.

(That wives also get awards now) is tremendous. Last time all they got was thank you from me. Which is right, because it is the family that ensures the wellbeing of the officer/soldier and his ability to do the work."
Cancer, and urging the body that "I am still okay"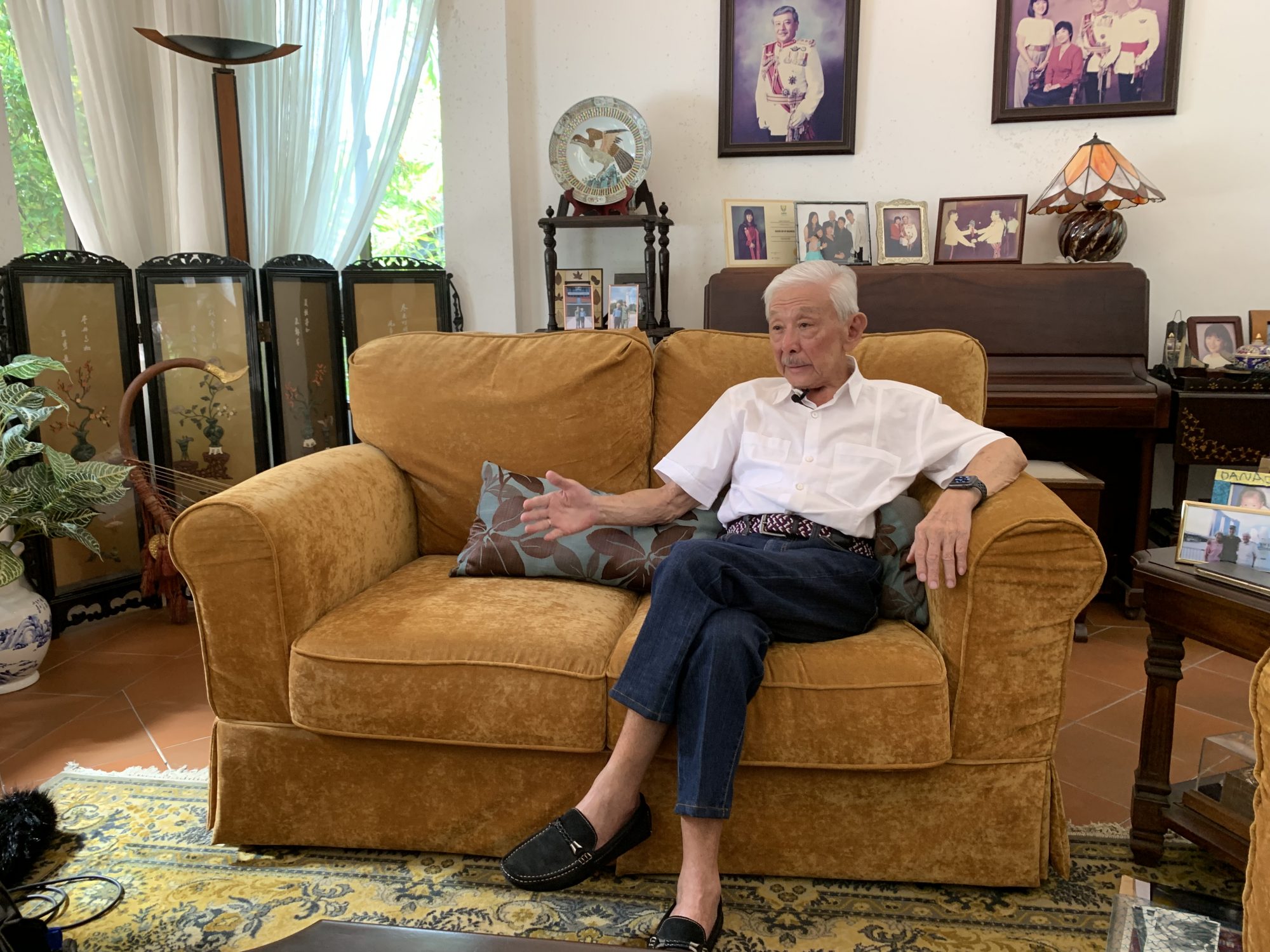 If you're someone who remember's Choo's stout, solid face shape from many years, the photos we're publishing of him today might cause some alarm — it is because he lost a lot of weight (20kg, to be exact) over the past two years from tongue cancer.
To cut a long story short, his cancer was discovered after he suffered pneumonia and was dragged to the hospital by his wife and children — whereupon they found nodes in his thyroid and a tumour at the base of his tongue.
After an 11-hour robotic surgery, Choo went through "a very very long journey" of radiation, chemotherapy, and as of last month when we met, he continues to be in remission.
His tongue was shortened in the operation, though, and coupled with the radiotherapy, his voice and speech was altered and his swallowing became affected as well — his sustenance comes entirely from a tube in his stomach now, and there are some words we mishear.
But he has been learning how to swallow again and now jokes that he "swallows for recreation", and practises chewing and swallowing his favourite food, like char kway teow, all while working with a dietician on gaining about 1.1kg each month to his desired weight — he's about 4kg away from that now.
"I feel like a baby being weaned. But it's something I accept. That at least I'm alive. And I've been showed the way I can live as close to normal as I can."
All this reminded Choo, though, that he is grateful to God for every day he is alive — a thought that reminds me of a mantra he would often repeat as Chief of Defence Force: every day Singapore does not go to war, the SAF has achieved its mission.
He is still very fit, though, mind you, and does more exercise than me (yes, I am ashamed) — he walks six kilometres every evening, alongside weightlifting (he does bicep curls with 5kg weights) and planking.
"So it's like that, you want to accept what you've been given."
And man, how much he's been given indeed.
(Editor's note: A previous version of this article misstated the late President Yusof Ishak's age as 65, when it should be 55. This has been corrected.)
In Part Two of our conversation with General Choo, he shares his views with us on parachuting generals into the leadership of large companies, on our political leaders as young scholar-soldiers under his command, and on the state of National Service and the army today.
Top photo collage: Left photo courtesy of Winston Choo, right photo by Jeanette Tan
If you like what you read, follow us on Facebook, Instagram, Twitter and Telegram to get the latest updates.