Poor driving skills might make someone a road hazard.
Being inconsiderate is another factor.
No point in the stickers?
On July 7, 2019, infamous pink-haired influencer Xiaxue, whose real name is Wendy Cheng, put up a series of Instagram Stories calling out a driver in Singapore.
The driver had pasted two ghostly decals on his rear windshield, which Cheng said alarmed her mother to the extent that she almost collided with the car.
Here's her first story (car plate censored by us):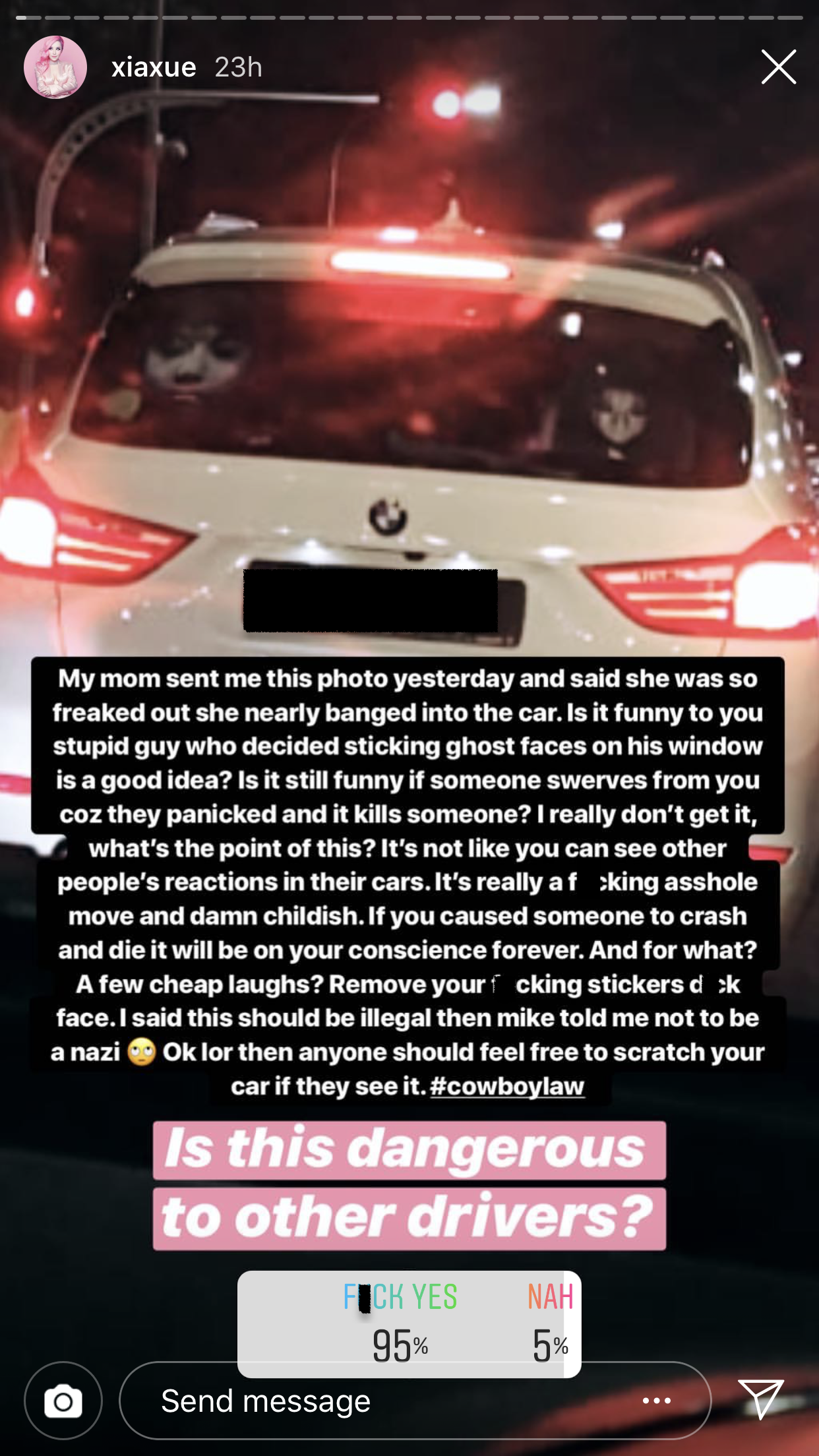 She called out the driver's car decorations as an "asshole move".
She also reasoned that since the driver can't see other motorists' reactions to the stickers, there wouldn't be any point to them at all.
More complaints about the same car
After the story was posted, a couple of followers replied to Cheng to say they had experienced the same thing — with the same driver.
The driver was apparently reckless on the roads as well.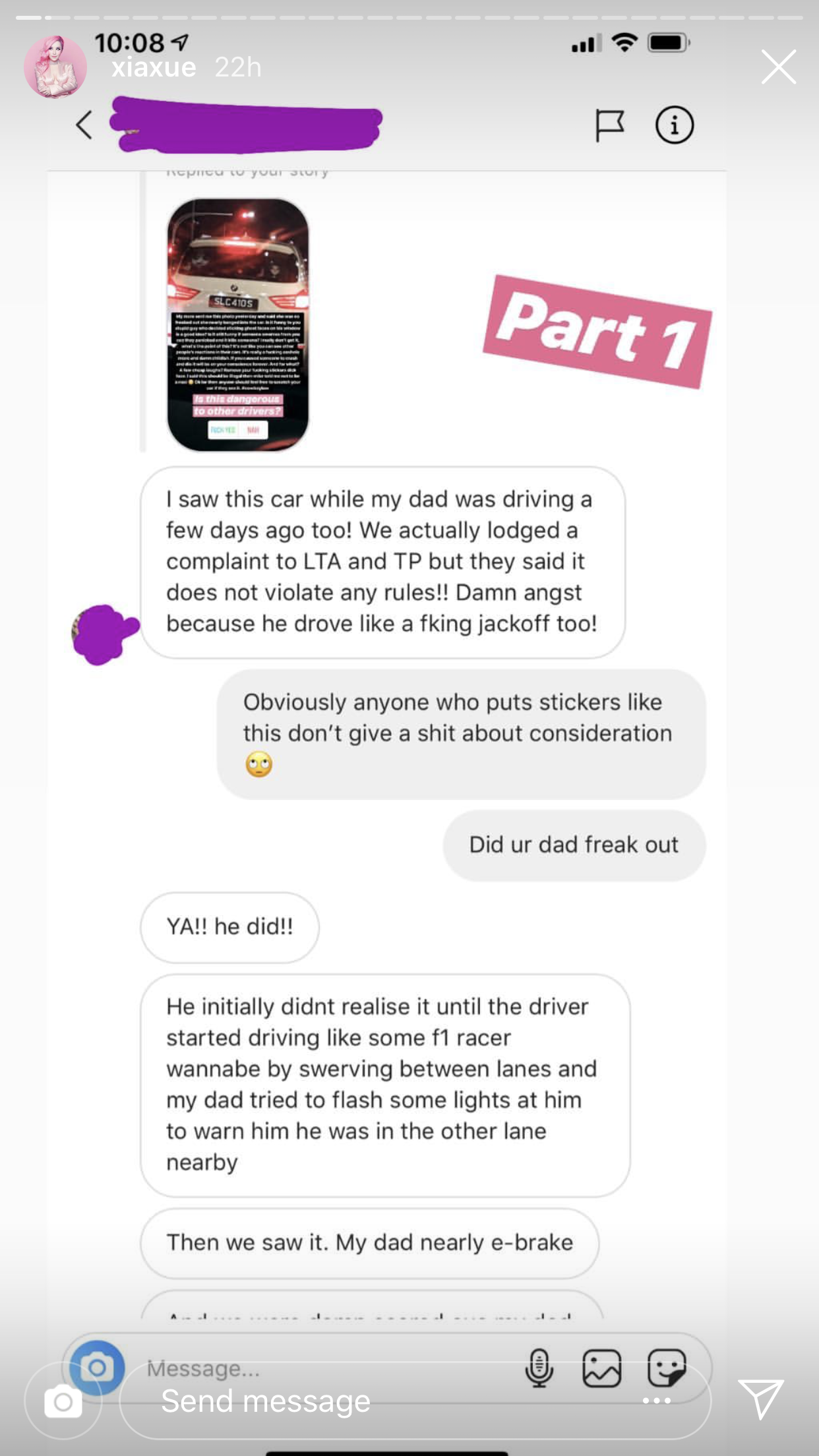 To make matters worse, this follower's father had a heart attack before: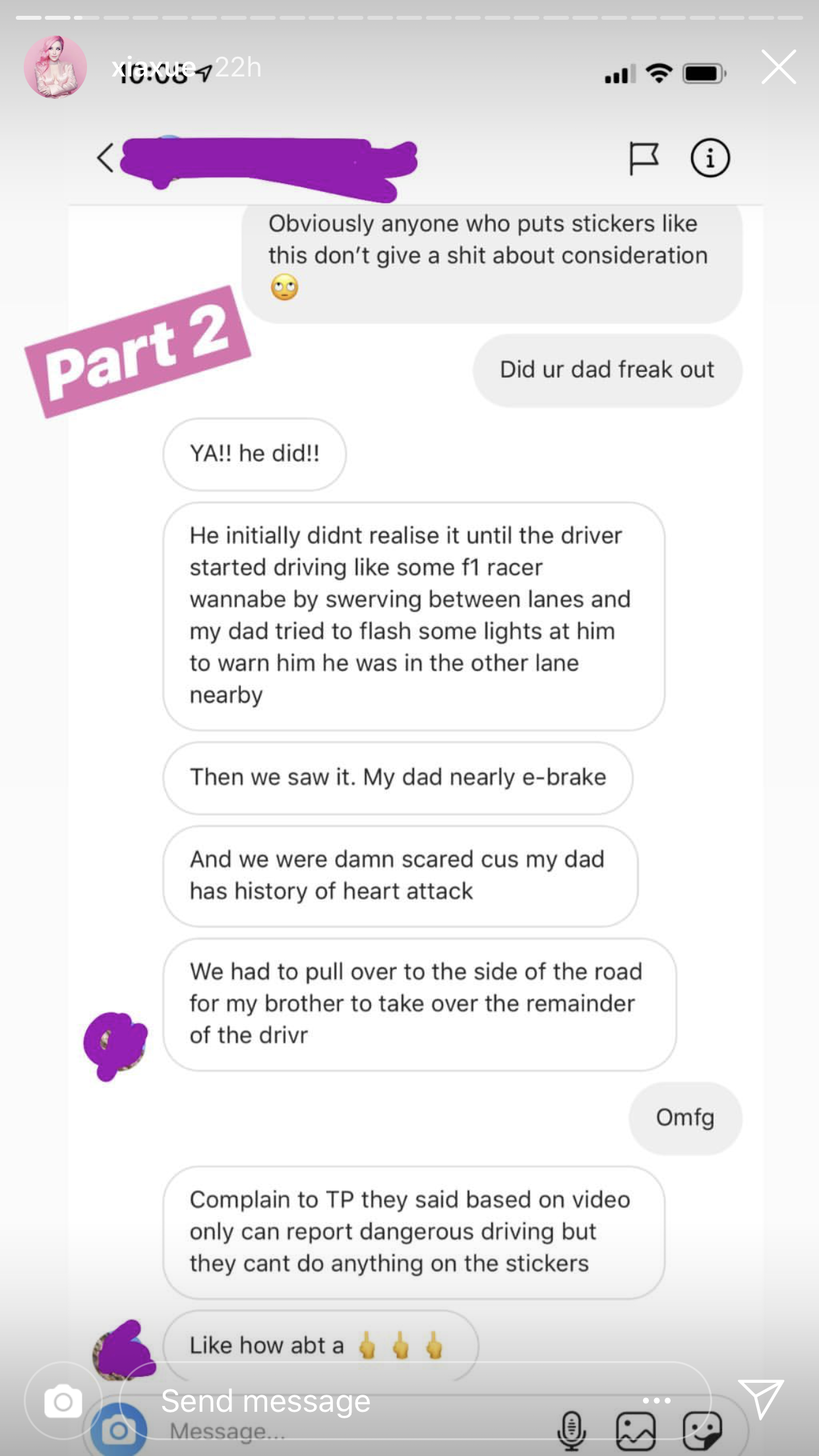 Yet another driver told Cheng he saw the ghostly faces on a rainy day: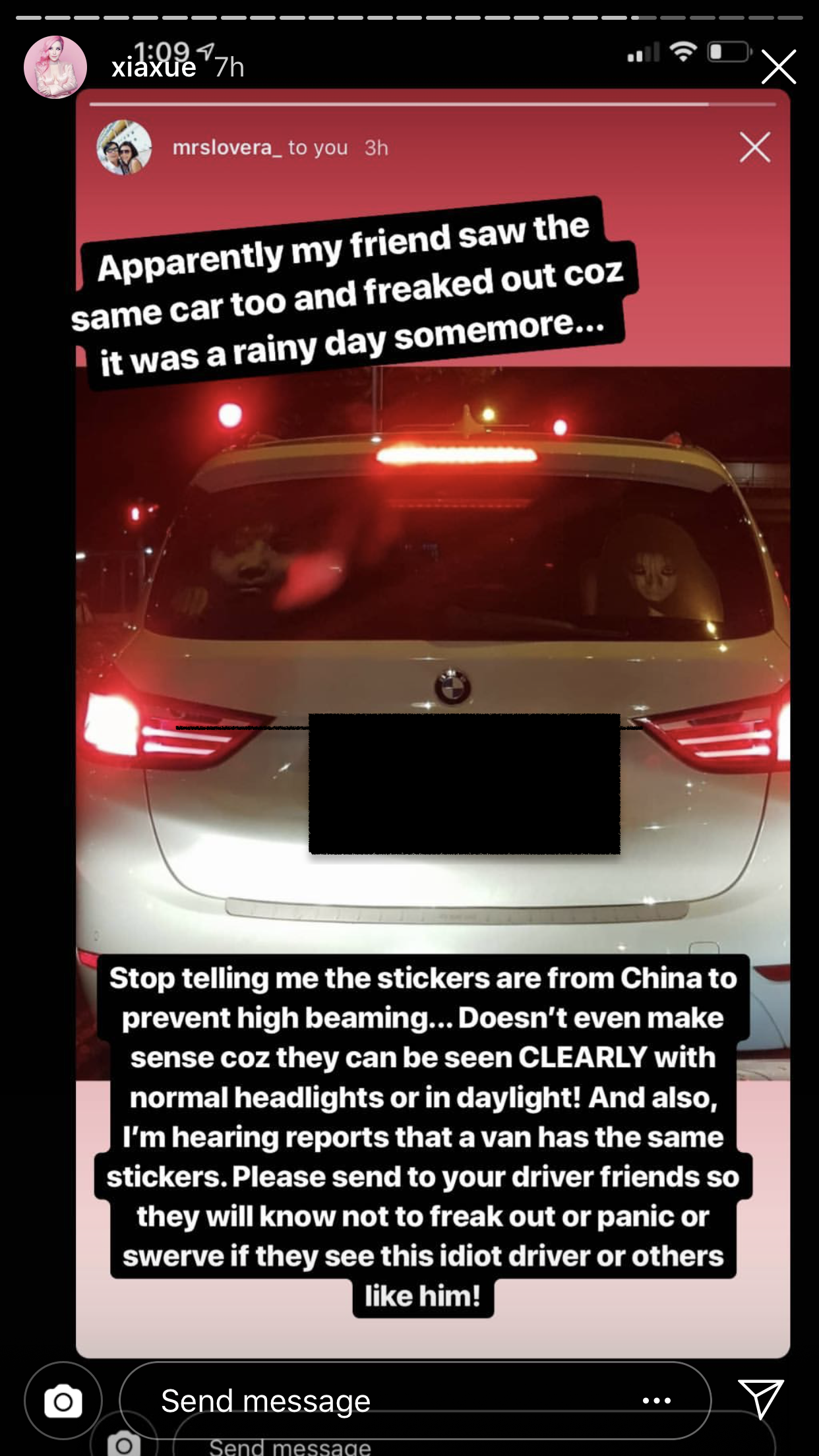 Another follower revealed that her grandfather actually got into an accident and had to pay the driver S$3,000 in damages: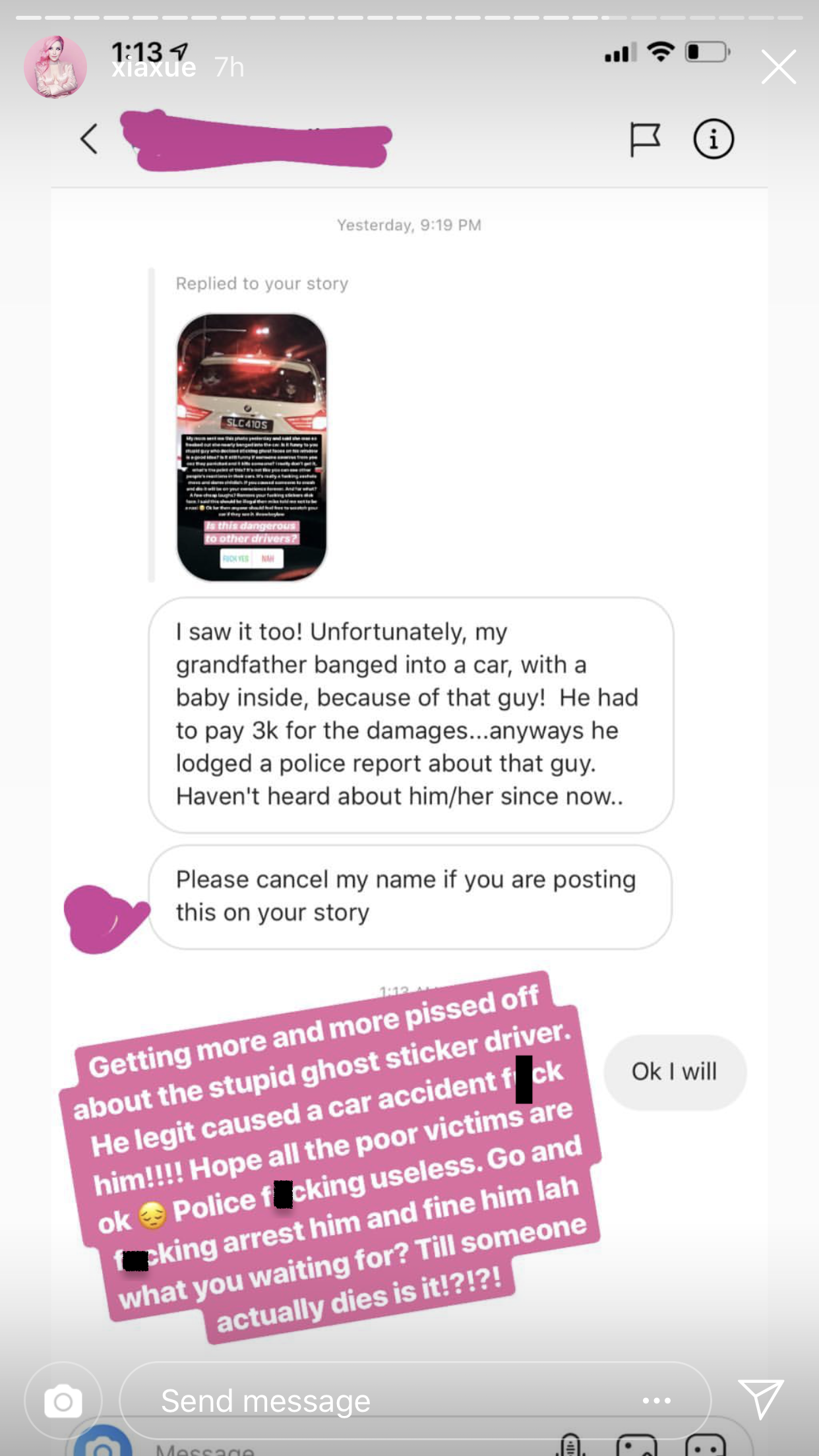 Cheng also believes that the driver should be arrested and fined for his actions.
She then listed multiple ways in which the decals are a bad idea: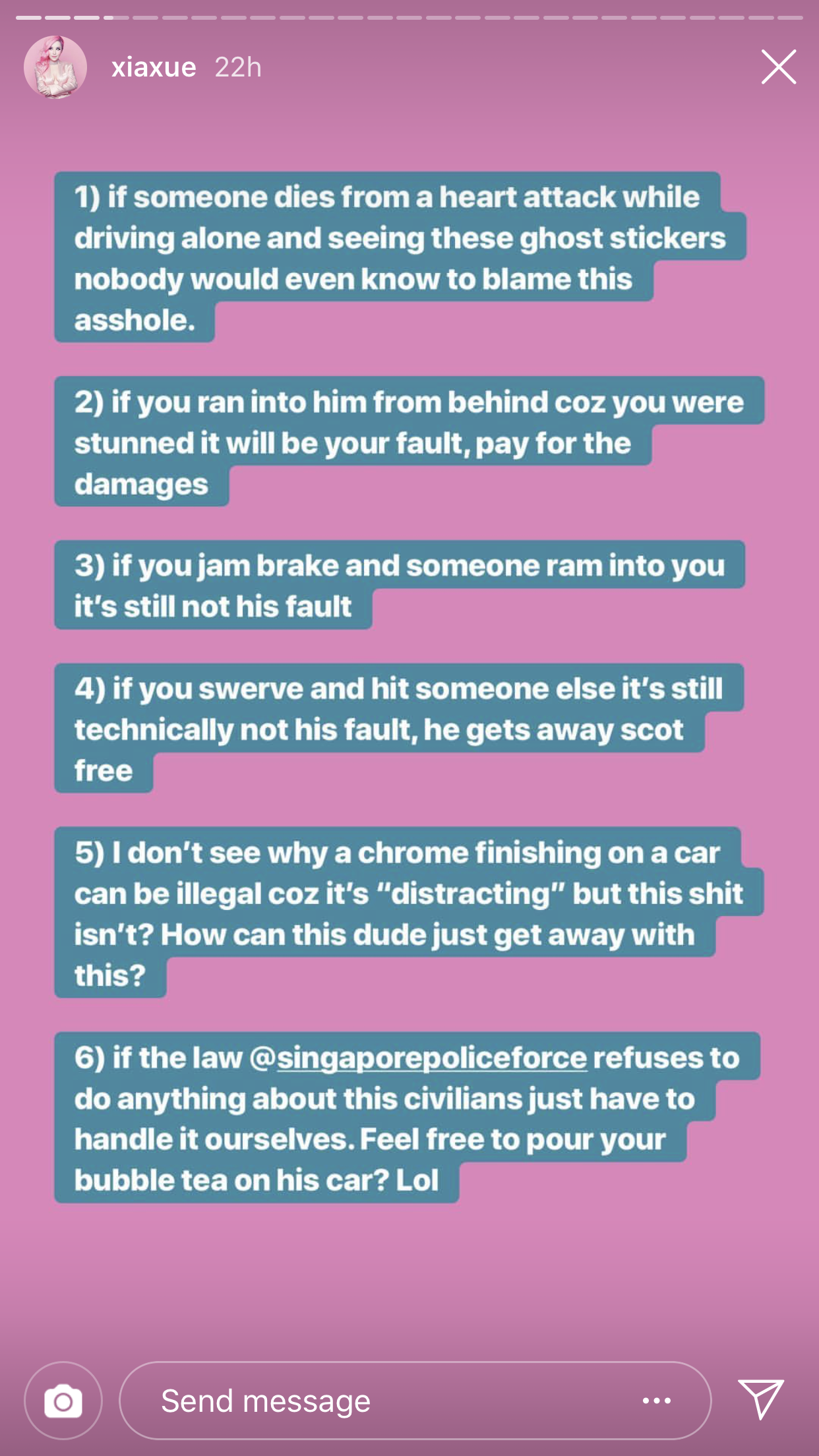 Vehicle modifications
As it turns out, a member of the public had actually enquired about this before: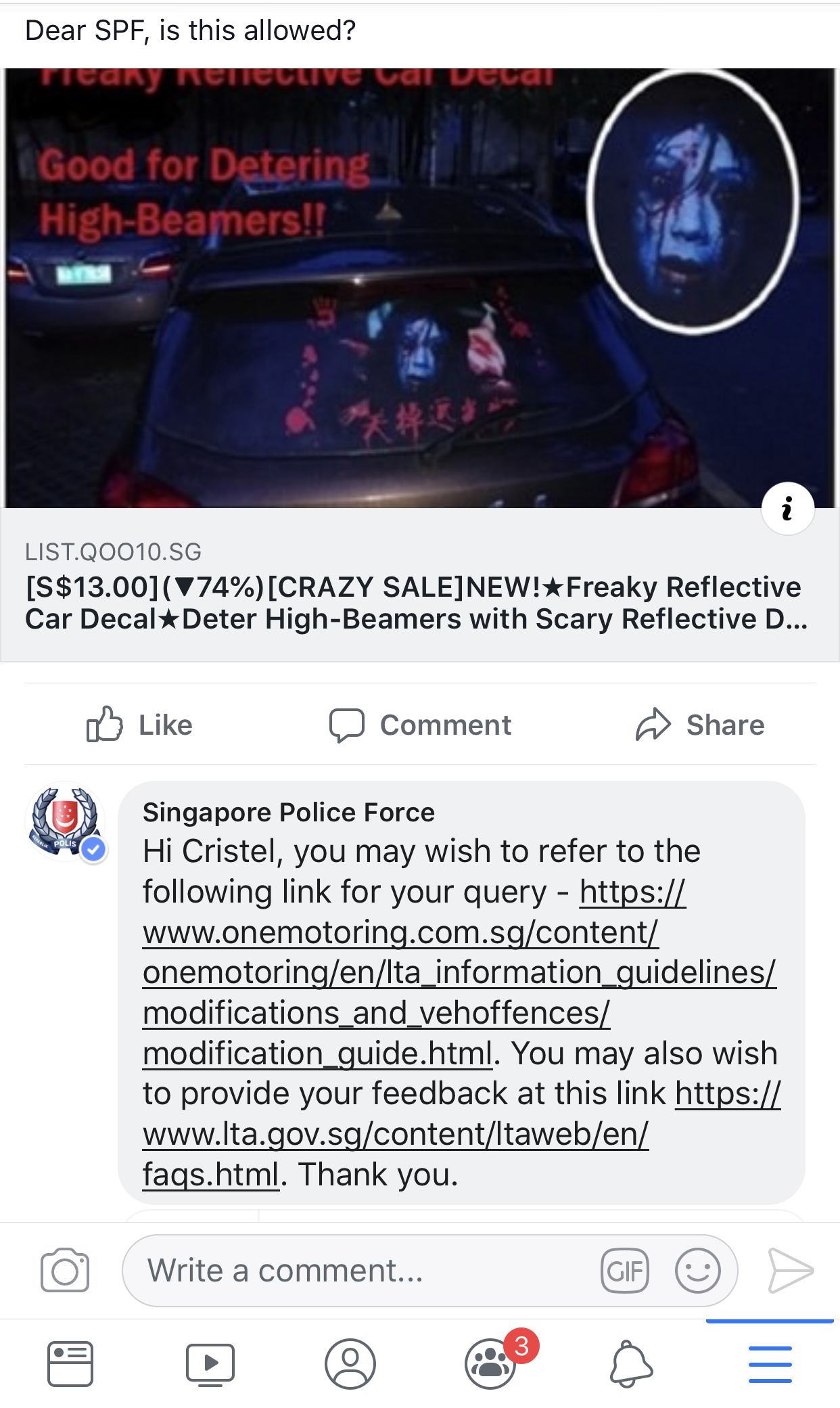 The police then referred to LTA guidelines on vehicle modifications.
However, while decorative lamps and spot lamps are prohibited as they may distract other drivers, no mention is made of car decals.
Top image via Xiaxue's Instagram account
If you like what you read, follow us on Facebook, Instagram, Twitter and Telegram to get the latest updates.