Somerset, like the rest of Singapore, has undergone a massive transformation over time. 
If you have lived long enough, you'd remember. 
But if you're like us and don't remember, then this will be a walk down memory lane. 
Take Grange Road -- one of the main roads that make up the Orchard area -- for instance.
After more than a decade, it has developed from a quaint little road next to rows of shophouses, to a bustling road flanked by high-rise commercial buildings with a lot more greenery in the backdrop. 

Also, with additions such as *SCAPE, The Red Box and the Somerset Skate Park -- introduced to meet the evolving needs of youths -- it now looks completely different as compared to the long-gone days of yesteryear. 
But while we might be used to them being part of our landscape, they've not always looked like what they do now. 
Here's how they have changed over the years.
TripleOne Somerset
Located right behind The Red Box, TripleOne Somerset was first known as the Public Utilities Board Building (PUB Building) when it was built in 1977. 
Its design, a Modernist architectural style known as Brutalism, stood out among all 23 submissions, and was commonly used for local government buildings in the 1970s and 80s.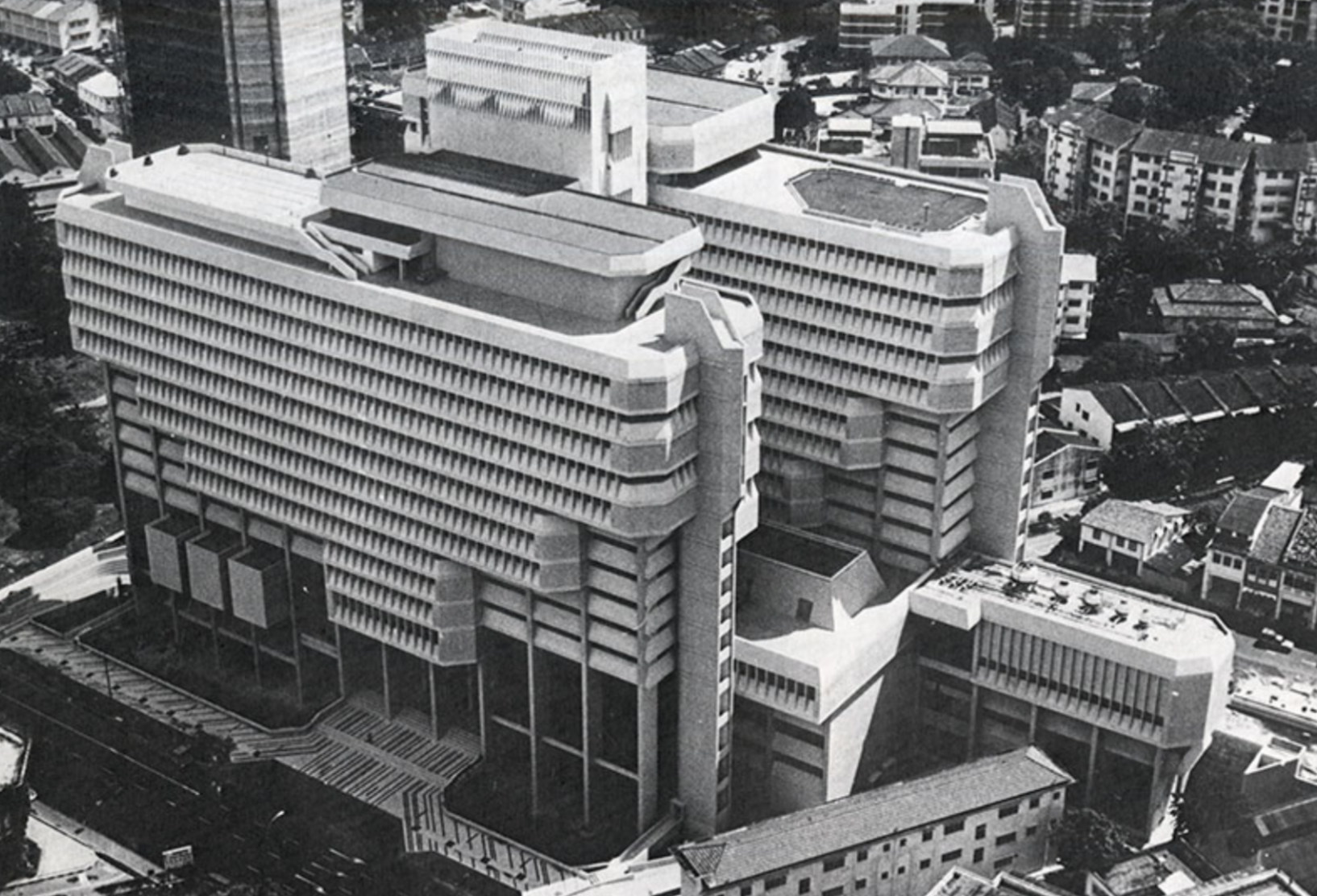 It was later renamed as the Singapore Power Building in October 1995 when PUB's gas and electricity operations were corporatised as Singapore Power. 
Then, it got renovated in 2006, and the building was cladded with a metal finish, which covered up the original ceramic tile finish. 
In 2008, it was renamed again to TripleOne Somerset when YTL Pacific Star acquired the building.
TripleOne Somerset then underwent a renovation, which saw plenty of retail space added by converting the offices, the cafeteria, the carpark, the auditorium, as well as the empty spaces in the lobby. 
The shopping complex now boasts not only office spaces and lots of food and beverage options, but also medical suites.
Despite being a rather underrated mall in the vicinity, TripleOne Somerset is a gem of a place -- its toilets even boast an unofficial rating of 20/10. 
Here's a suggestion: The more environmentally-conscious folks at Mothership think that with all this consumerism in place, companies can afford to be more conscious of the impact they have on the environment.
Marking out some spaces for "zero-waste" shops and supermarkets could go a long way towards educating shoppers on making ethical choices that remain practical at the same time. 
Somerset Skate Park
Right next to Orchard Gateway is the Somerset Skate Park, one of the few skate parks in Singapore where extreme sports enthusiasts can hang out and hone their craft.
Opened in 2006 by then Minister for Community Development, Youth and Sports, Vivian Balakrishnan, the park was built after feedback was gathered from the extreme sports community. 
According to the National Youth Council, the skate park features ramps and structures that meet international skating standards, as well as a street art wall.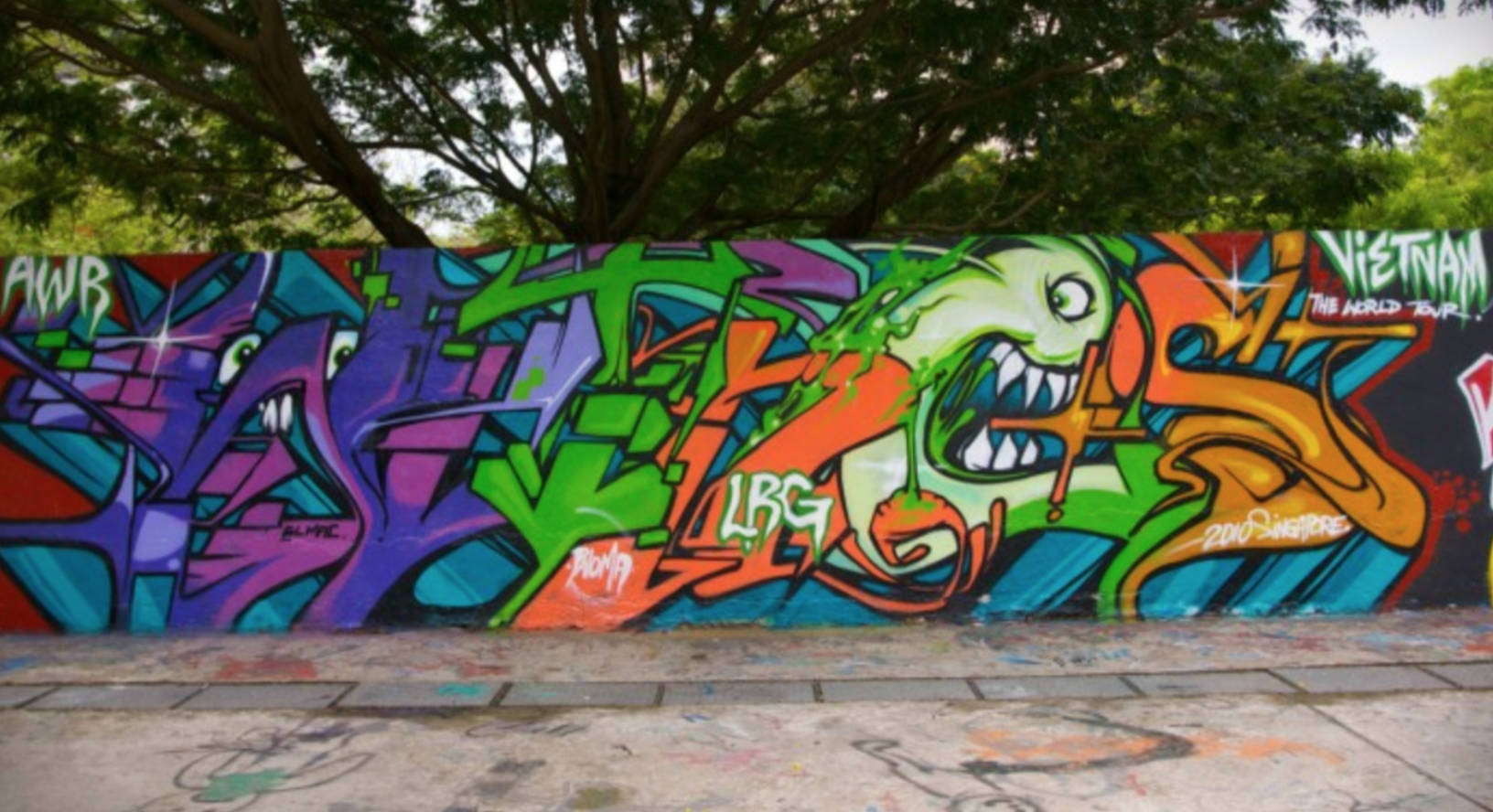 It is also twice as big as the skate park that was there previously, perfect for skaters who want to perfect their tricks.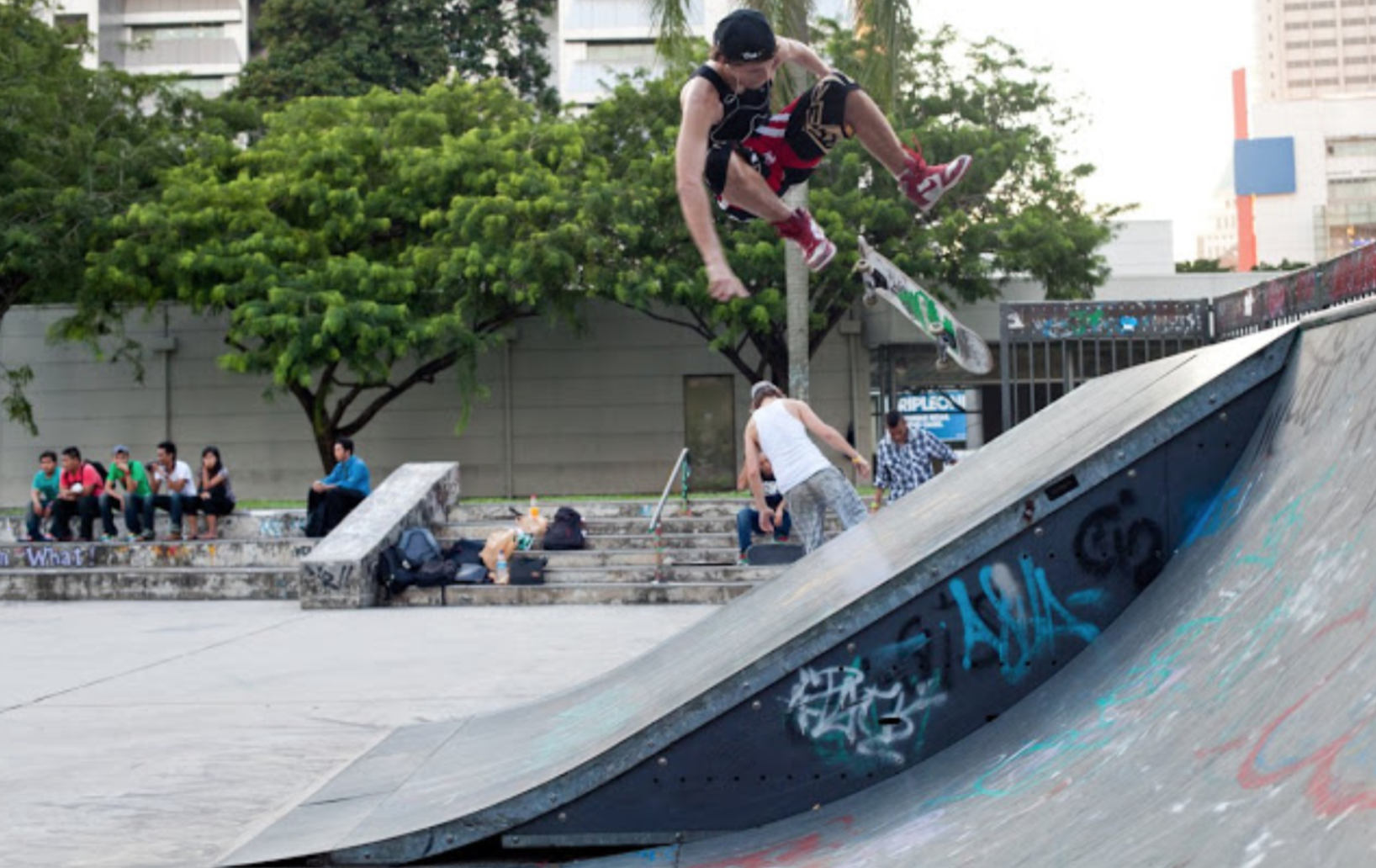 My take? It's a good start, but what about making the park bigger to accommodate even more ramps and other features? 
I have friends who are skaters, but they are nowhere near professional standards (duh). Still, they think expanding the space will help support the sport in Singapore. 
With the 2020 Tokyo Olympics marking the debut of skateboarding as an Olympic sport, we might see even more home-grown champions who honed their craft at Somerset's skate park. 
Cathay Cineleisure
At the site where Cathay Cineleisure now stands, there used to be Orchard Theatre, a second cinema owned by Cathay that was built in 1965.
The building also held Singapore's first bowling alley. 
You may read more about Orchard Theatre in its former glory here. 
Today, Cathay Cineleisure is a mall catered to youths. The area features retail spaces, a cinema, karaoke lounge, and even an indoor trampoline park. 
Cathay Cineleisure is also no stranger to youth events, having been the venue for competitions such as the All-Babes Cineleisure Dance Battle
The Red Box 
You might have seen a red, distinctive-looking building that is just across the road from *SCAPE. 
That's The Red Box, renamed from Youth Corps Building in March 2016 after the late Lee Kuan Yew's Red Box.
It used to look like this: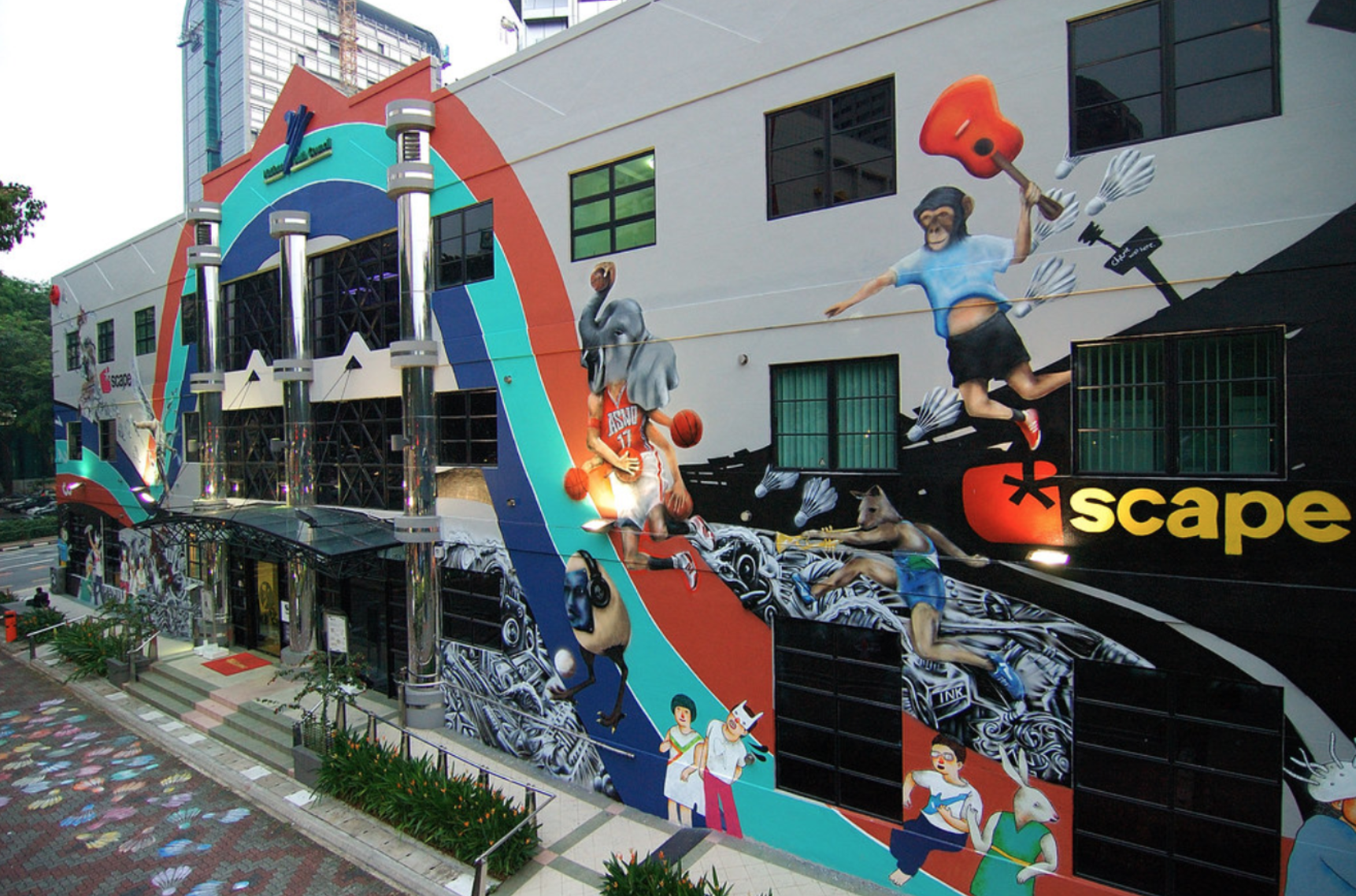 But here's what it looks like now after taking on a new hue of colour: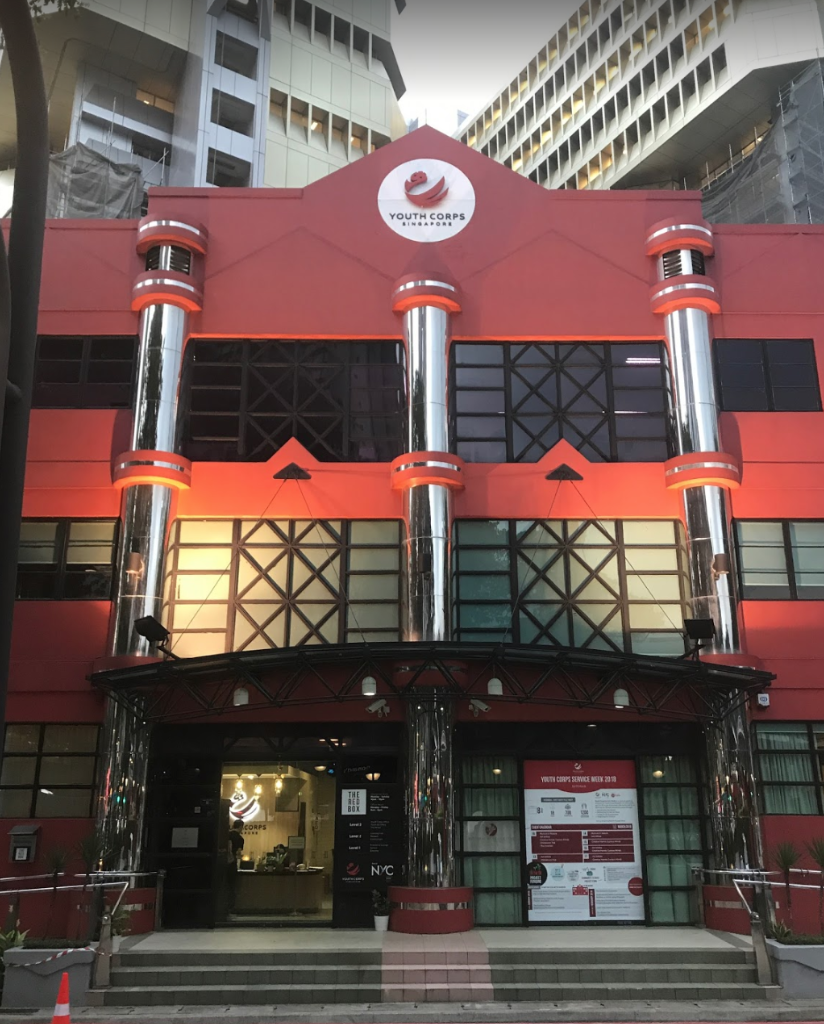 The Red Box is a common space for youths to gather, share their ideas, and take part in youth-oriented programmes, such as volunteer work for causes related to education, environment, arts, sports and cultural heritage.
In doing so, it has become an icon in championing youth causes in the heart of Somerset.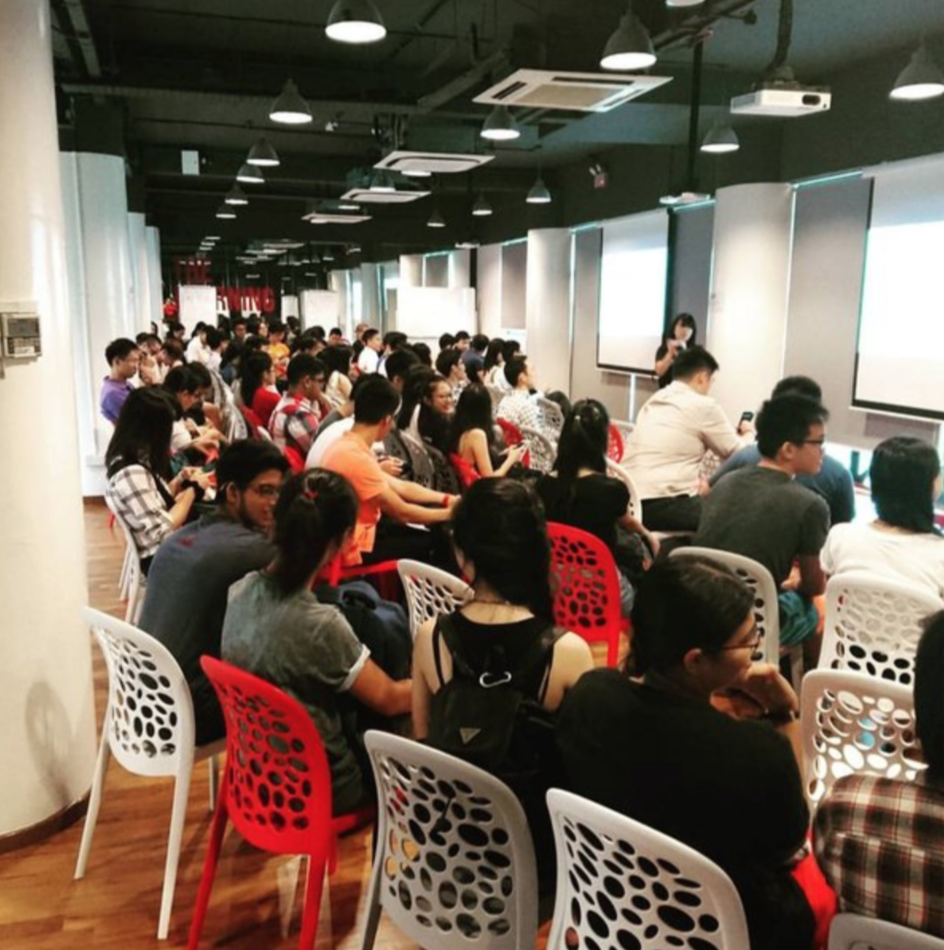 Younger folks I spoke to have never set foot into Red Box before -- and for good reason.
The building might be prominent but the space can be better utilised for youths to engage in their hobbies.
Communal spaces come for a premium in Singapore's premiere shopping district, and youths might appreciate a large room that could serve as a dance studio, a place to do yoga, or even a stage for theatre productions.
Changes incoming
Somerset has come a long way since the 1960s.
The Orchard Theatre had made way for *SCAPE, TripleOne Somerset was converted from an old PUB building, and the Cold Storage on Orchard Road had been redeveloped to a larger mall called The Centrepoint.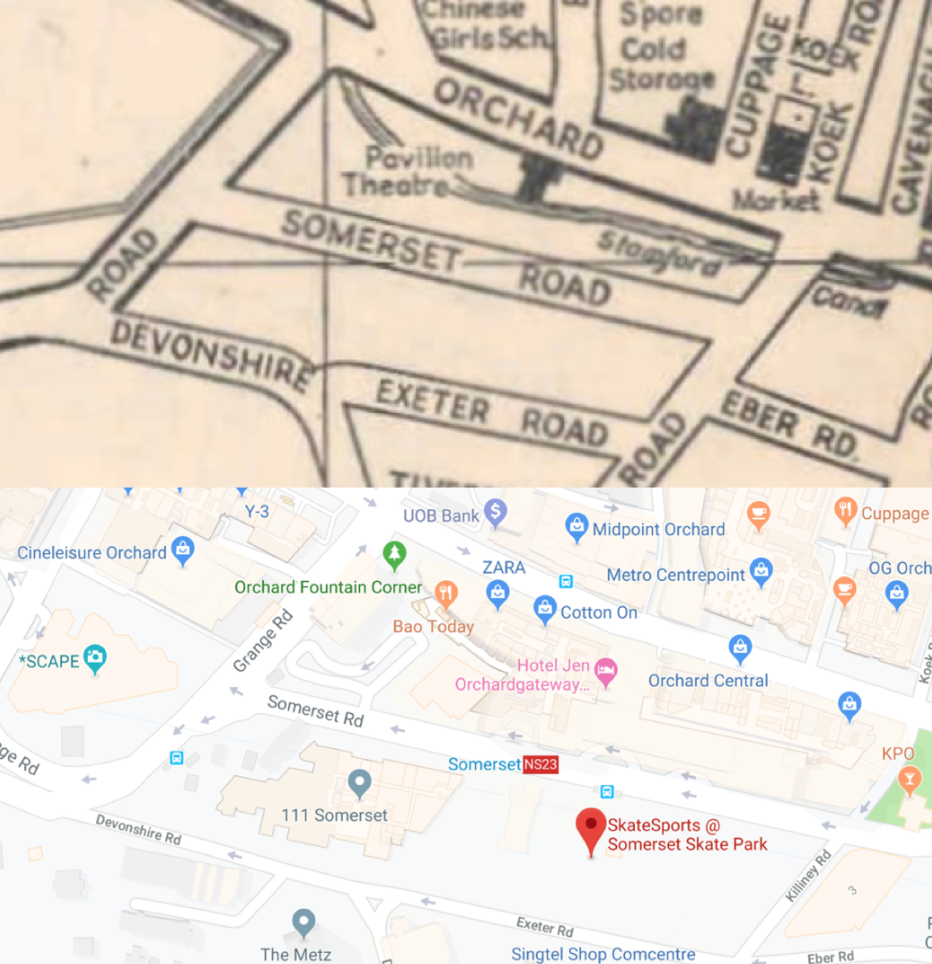 And now, the area is set to develop further to reflect the changing needs of Singaporeans. 
As part of a larger Orchard Road rejuvenation plan, Somerset is set to be revamped as a vibrant district for youths, by youths.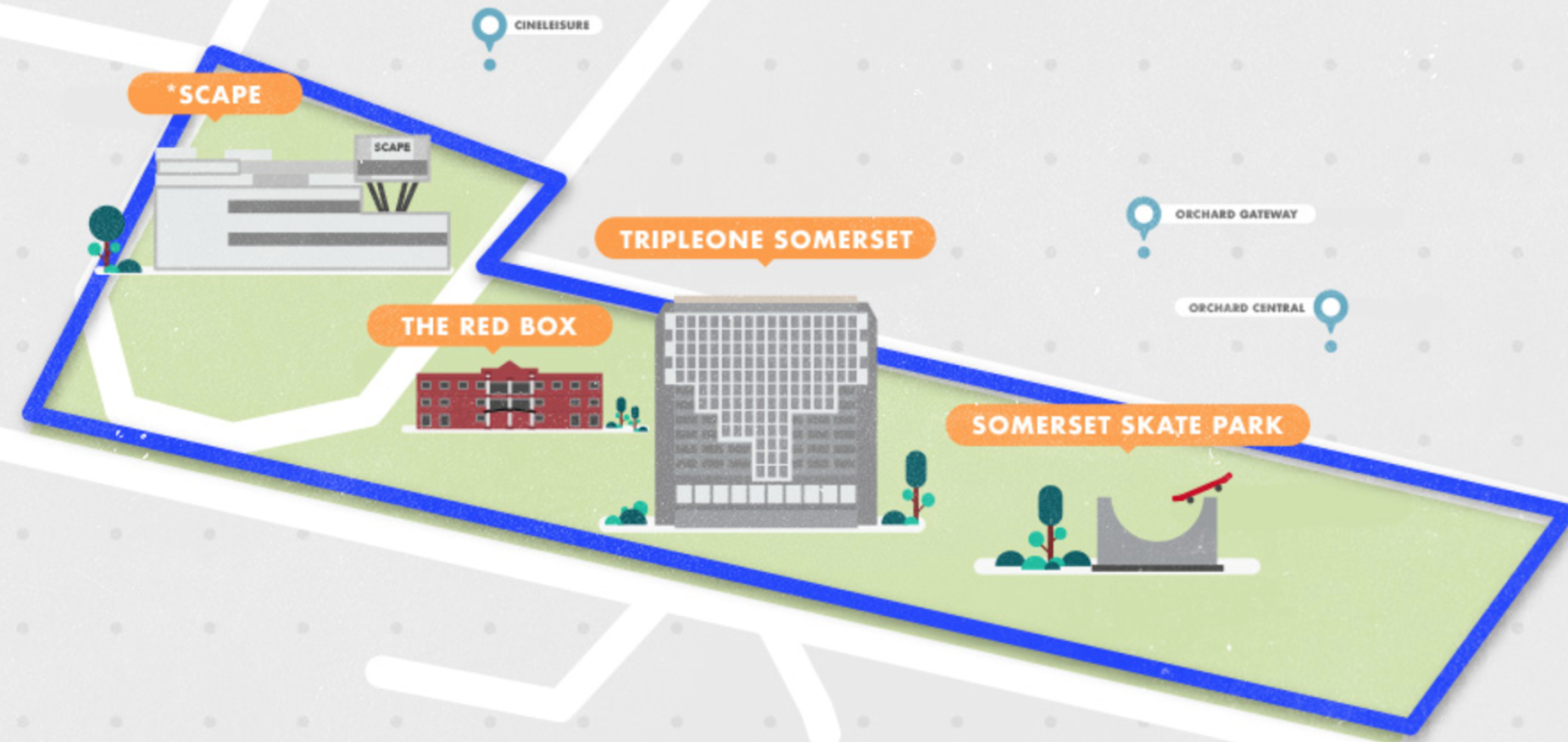 Once again, the space is going to be redesigned for a whole new generation of Singaporean youths.
So if you are between the ages of 15 and 35, you can make your mark by sharing your views on what you want to see in the area, and how it can be redesigned. 
While the area has already been serving as congregation points for youths when it comes to music, entrepreneurship, and urban sports, there is still space for it to be re-imagined. 
You can make your mark at Somerset Belt here, or share your comments below!
Top image adapted via Group 2 Architects & Google Street View
This sponsored article is brought to you by the Ministry of Culture, Community and Youth as part of the transformation of Somerset Belt to support youth aspirations and grow youth communities. 
If you like what you read, follow us on Facebook, Instagram, Twitter and Telegram to get the latest updates.