They are many healthy ways to express your anger.
Smashing the side mirror off another person's vehicle is probably not one of them.
On July 31, a video of two drivers going at it was uploaded to Facebook.
According to the caption, the incident happened at Changi South Avenue 2.
The video has been shared more than 600 times.
In case you can't see it:
[video width="480" height="848" mp4="https://static.mothership.sg/1/2019/07/rage.mp4"][/video]
Changi smash bros
The videos starts in the middle of the altercation between a woman with a truck and a man with a car.
Another woman in white appears to be with the man.
At the beginning, the man is seen walking away from the truck's dangling side mirrors.
While the Facebook post alleged that the man had crushed the truck's mirrors, it was not caught on video.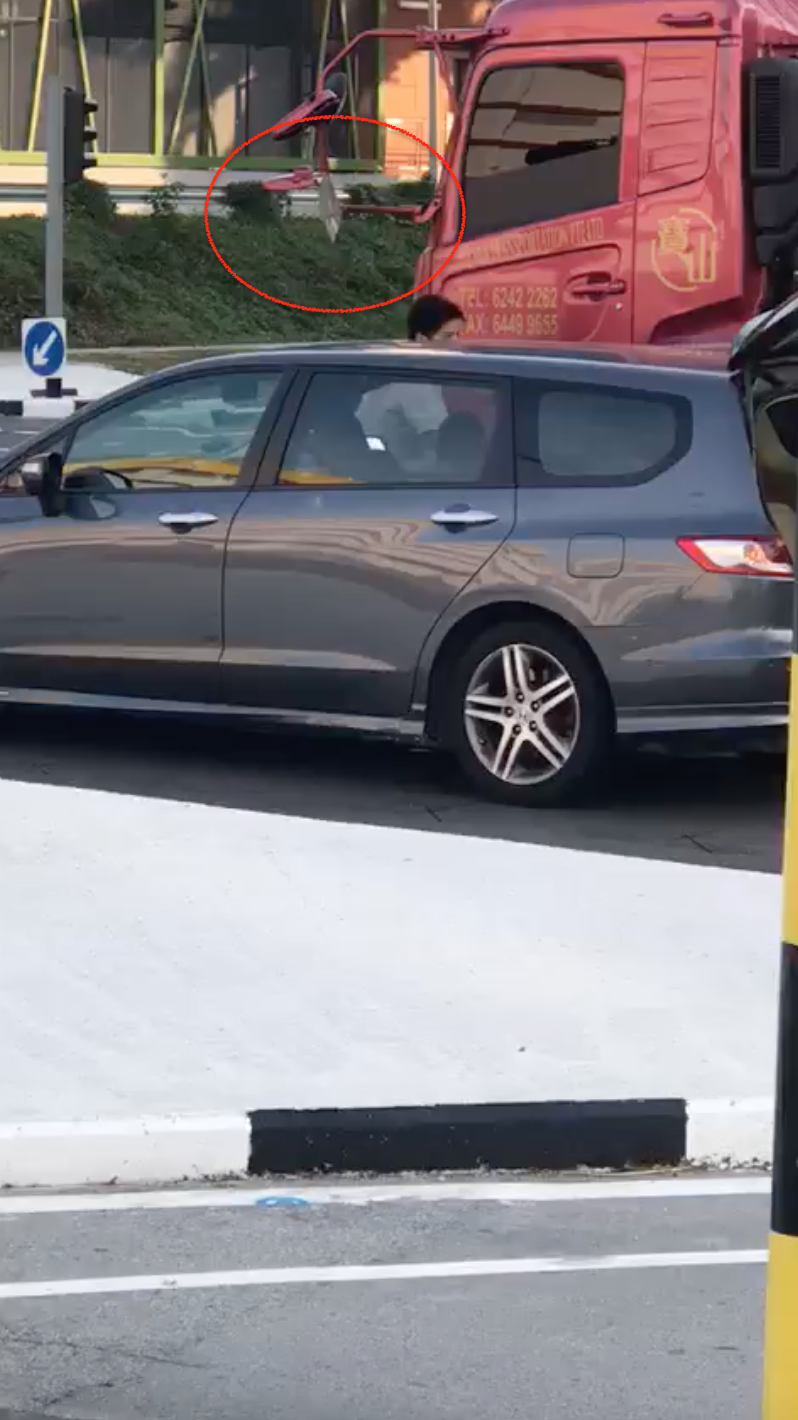 He then gets into a scuffle with truck woman, but the camera pans away.
Loud honks and plenty of "what the f*ck" are heard.
The camera man then says in Malay, "Hey, what's the problem?"
Things get aggressive between truck woman and car man at this point.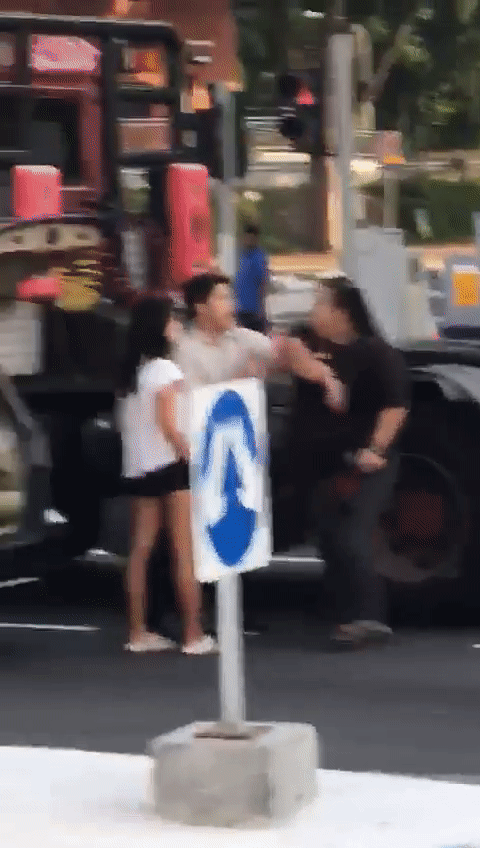 A second man in white appears and shouts, "Accident only, accident only!" and dissuades them from fighting.
Another argument between car man and truck woman ensues.
Instead of using words, however, the truck woman grabs a black object and proceeds to smash her opponent's side mirrors.
Car man tries to stop her, but to no avail.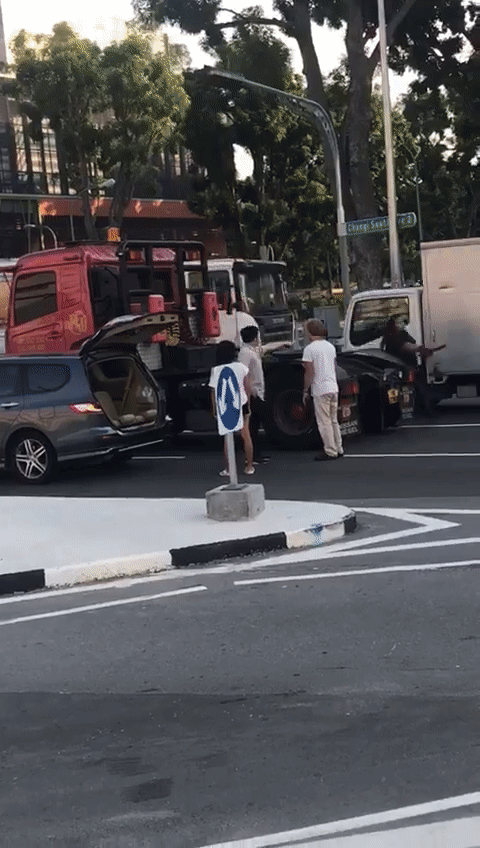 Truck woman takes out her phone and starts filming the scene, but puts it away soon.
Car man then approaches the camera man in a rather hostile manner, saying, "You also right?"
The camera man replies, "Eh, you start first, knn, eh," while car man says that truck woman started it first.
The exchange between car man and camera man spirals into an argument over who started the episode and who was in the wrong.
Truck woman takes out her camera phone once more as the two man continue with their verbal exchange.
Truck woman also spits on the ground: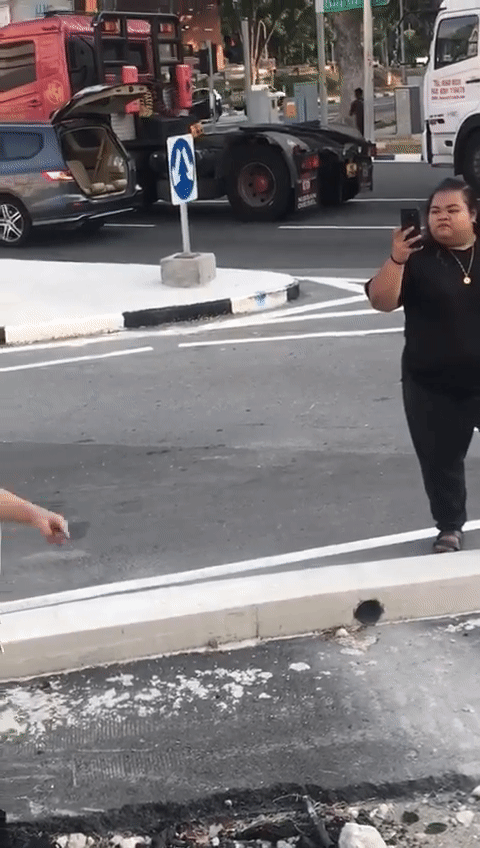 Car man eventually walks away and the video ends shortly after.
Two drivers arrested
The police said they were alerted to a call for assistance at Changi South Avenue 3 at about 8.10am.
A man, 23, and a woman, 24, were arrested for fighting in public.
It is unclear if the drivers were involved in an accident prior to the altercation.
The police said that the drivers will be charged in court on Thursday.
Top image via Singapore District/Facebook
If you like what you read, follow us on Facebook, Instagram, Twitter and Telegram to get the latest updates.