Lady proposes to boyfriend during Manchester United vs Inter Milan match at S'pore Sports Hub
Congrats!
Zhangxin Zheng |Nyi Nyi Thet |
July 20, 2019 @ 10:36 pm
Manchester United faced off against Inter Milan tonight (July 20) in the International Champions Cup at the Singapore Sports Hub.
Manchester United coming to S'pore for International Champions Cup in late July
The stadium was absolutely packed, hitting a record attendance of 52,892 people.
The match ended with Manchester United beating Inter Milan 1-0.
Masopn Greenwood, the promising youngster, took advantage of a parried Ashley Young freekick to score the only goal of the match.
It was a memorable night for those in attendance.
Especially for this particular couple.
Man-U fan got proposed by girlfriend
At half-time, a lady proposed to her boyfriend.
So there is a proposal at the Man U match lol

— 三石弟弟 (@jerold877) July 20, 2019
This special moment was captured on the big screen.
The audience whooped as the girl went down on one knee.
He said yes.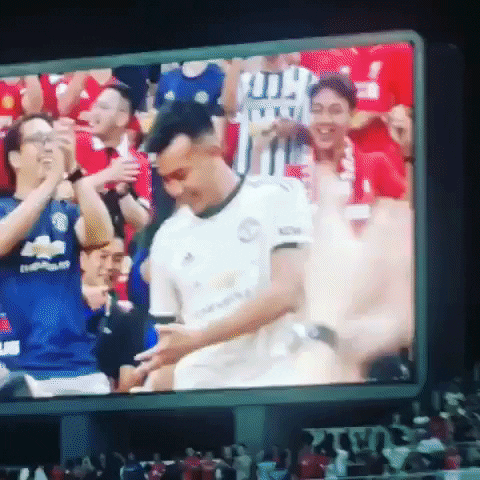 Aww so sweet.
Top photo and gif from @pinkypaulinluv
If you like what you read, follow us on Facebook, Instagram, Twitter and Telegram to get the latest updates.