Drivers in Singapore will no longer be issued a physical driving licence unless they request one.
This update, alongside a range of other amendments to the Road Traffic Act, was passed in Parliament on Monday (July 8).
NRIC and date of birth to be used instead
Speaking in concluding remarks to the changes, Senior Parliamentary Secretary for Home Affairs Sun Xueling said the Traffic Police does not rely on physical licences anymore, as they use the individual's NRIC and date of birth to determine the individual's driving qualifications.
As such, in a push for digitalisation, surrendering a physical driver's licence will soon be a thing of the past.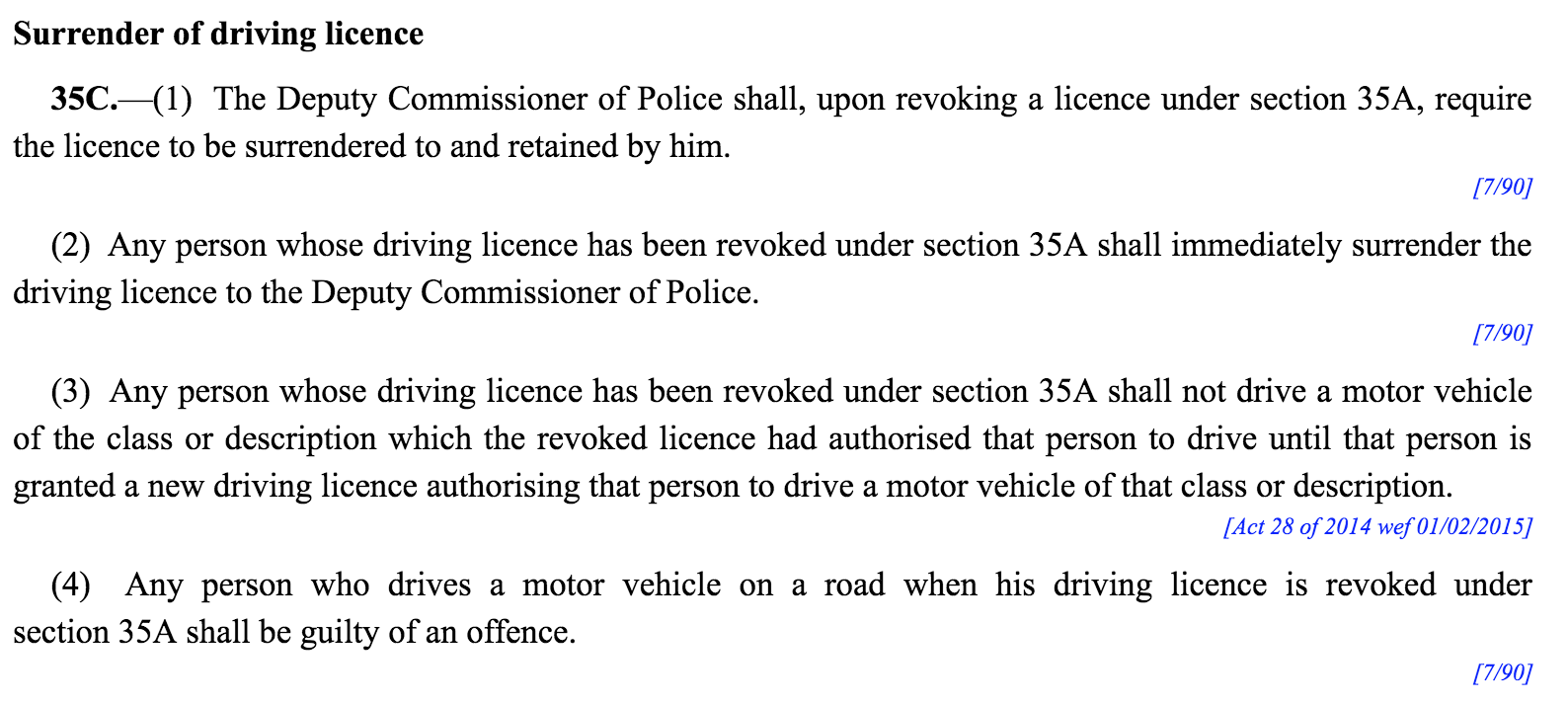 Sections of the Road Traffic Act pertaining to the surrender of one's physical driver's licence (such as section 35C) were updated with the clause "if not issued in electronic form".
Drivers must stop and help animals in road accidents
The updated Road Traffic Act also requires motorists to stop their vehicles (when it is safe to do so) and help animals that inadvertently get involved in accidents.
They are obliged to move the animal or its carcass to the side of the road, should it be causing a road obstruction, and to contact its owner or the Police if they're able to ascertain that the animal belongs to an owner.
Penalties for riding without a helmet have also been raised.
Currently, Section 74 of the Road Traffic Act dictates that motorcyclists and pillion riders who do not wear helmets will be fined up to S$200.
This has been hiked to a maximum of S$1,000, with a jail term of up to three months. This is the same penalty for offences such as not wearing a proper seat belt, or making an illegal U-turn.
Deterring irresponsible driving
The Act was also updated to clamp down on irresponsible drivers.
According to Sun, some drivers who have had their licences revoked or suspended abuse their appeals process by filing "multiple unmerited appeals at different junctures, and through different channels".
This delays their licence suspension and revocation.
Under the updated Act, a driver's licence will be suspended or revoked four weeks from the date of the notice, even if it's still being appealed against by the motorist.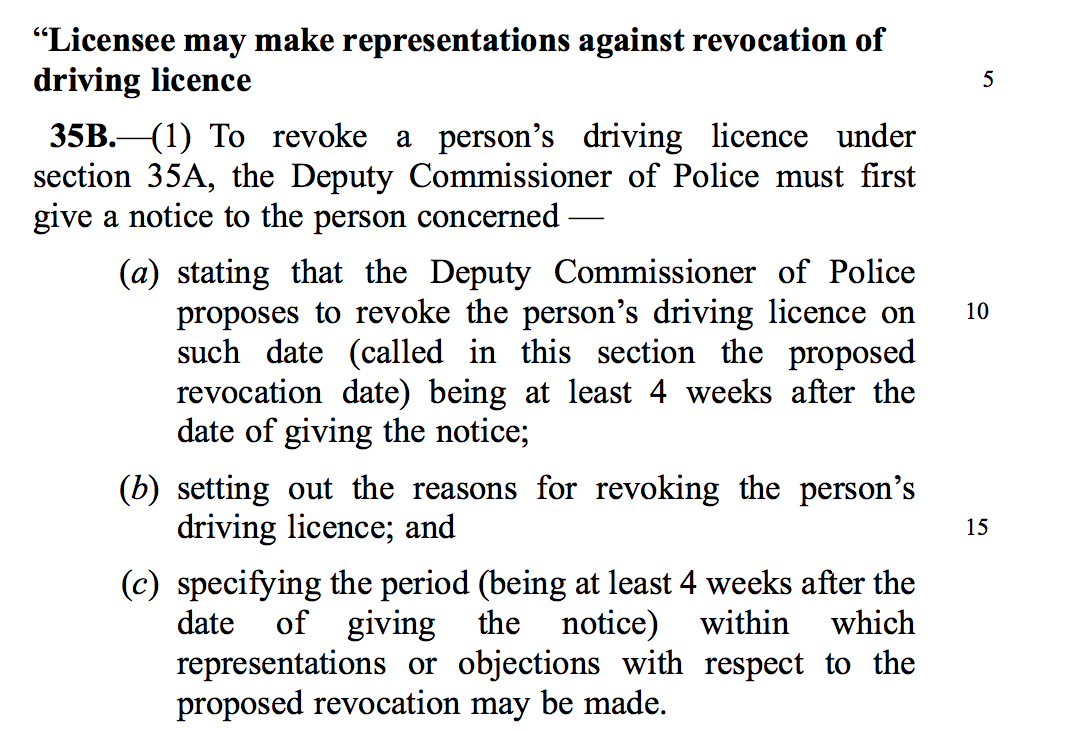 Allowing them to continue to drive during this interim period would put other drivers at risk, added Sun, who mentioned that the police will respond to an appeal within two weeks. This is compared to the previous situation where drivers were able to appeal repeatedly and extend this window.
Other amendments that tightened the regulatory regime against irresponsible driving include the following:
Extending the licence suspension period from three to five years. The Traffic Police will be able to adjust the length of the suspension period depending on the individual's previous suspensions.

Revoking all probationary licences of those who have one licence revoked, as an errant driver may have licences to other classes of vehicles which they can operate.

Allowing the Courts to consider past compounded road traffic offences as an aggravating factor, to be used in sentencing a person convicted of a road traffic offence.
Top image by Tan Guan Zhen
If you like what you read, follow us on Facebook, Instagram, Twitter and Telegram to get the latest updates.