On Saturday, July 20, most of the fans entering the Singapore Sports Hub to watch the football match between Manchester United and Inter Milan were probably excited.
In contrast, 23-year-old Wong Xiao Yuan was a bundle of nerves as she walked into the stadium.
"I turned to his friend and said 'Oh my god, what did I get myself into?" she told Mothership.
The next 50-odd minutes saw Wong, a nurse by profession, anxiously watching the clock, counting down the minutes and seconds to half-time.
Finding themselves on the "kiss cam"
When the break in the match finally arrived, Wong's now-fiancé Kenneth Joel Chandran, 30, noticed that she was acting a bit weird.
Cameras at the stadium were roaming the 52,000-strong crowd, and an emcee was encouraging couples to participate in the halftime entertainment — a "kiss cam" segment. Chandran thought this represented a great time to take photos, but Wong seemed reluctant.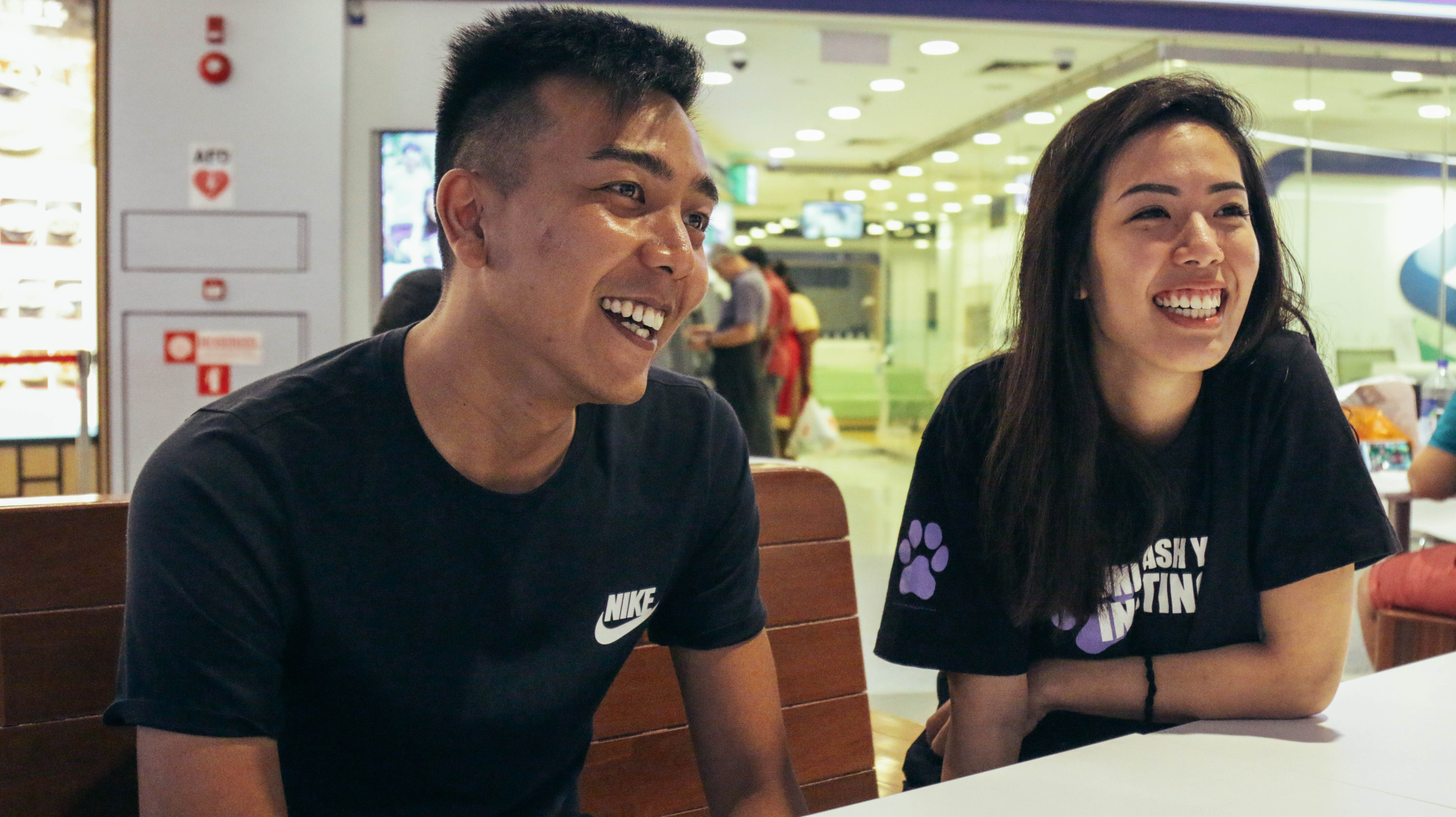 Chandran: "Everyone went to grab food and whatever. I thought that was a great time to take photos, but she ignored me!"

Wong: "I said 'what if the kiss cam comes? We have to stay here!'"

Chandran: "Usually she's the first one to want to take photos with me but that day she didn't want to."
Sure enough, the kiss-cam did find its way to the couple. Not wanting to disappoint, the sporting couple duly obliged. Said Chandran:
"I thought the camera would move on, but it didn't. I didn't know and she was grabbing my arm and asking me to stand up, and I was saying 'Why?' And then when she was standing there and I looked up and behind her was the screen, that's when I realised that something was wrong, because the kiss cam was still (on them)."
A stunt planned between Wong, Sports Hub, Int'l Champions Cup & production company
As the Singapore Armed Forces regular stood up, Wong went the opposite direction, dropping to one knee.
"Actually, I wanted to prepare a script to tell him. Before the half-time I was thinking inside my head; I was still rehearsing inside my mind. But then when I stood up I was just like 'oh my god, I completely forgot everything that I wanted to say.' So I just kneeled down and I was like 'umm will you marry me?'"
It turned out that the whole thing had been planned and coordinated by Wong, the Singapore Sports Hub, the International Champions Cup, and a production company. The kiss cam segment had been a ruse to allow Wong to pull off a spectacular public proposal to her boyfriend of two years.
"I felt like I was in a bubble. Because actually I wanted to hear what the emcee was saying so that the emcee could lead me, but then I totally didn't hear anything at all. I felt like I was in a bubble and I could only see him.

Then when he said 'of course' I was just like 'oh my god'. Then he told me, 'stand up, you need to stand up now'. And I was saying 'no gimme your hand (to put on the ring)!'"
[video width="848" height="480" mp4="https://static.mothership.sg/1/2019/07/WhatsApp-Video-2019-07-29-at-6.59.10-PM.mp4"][/video]
Jokingly warned him about proposing to him before
Talking to the happy couple now, it's easy to see that they're still riding the post-engagement high.
As they recount the story of the proposal, the pair can't help but shoot loving smiles at each other while giggling about Chandran's confusion or Wong's nerves.
"If you want me to be honest with you, I actually didn't have the intention (to propose soon)," Chandran tells us.
"Because I was telling her, 'We're going to get married right? Even if I ask you, the answer is yes right?'

She did actually mention a few times that 'if you're not going to propose to me, I'm going to propose to you'. I thought she was joking. But after a while, getting to know her, I thought it was possible. I thought there was a slight chance that she might really do it."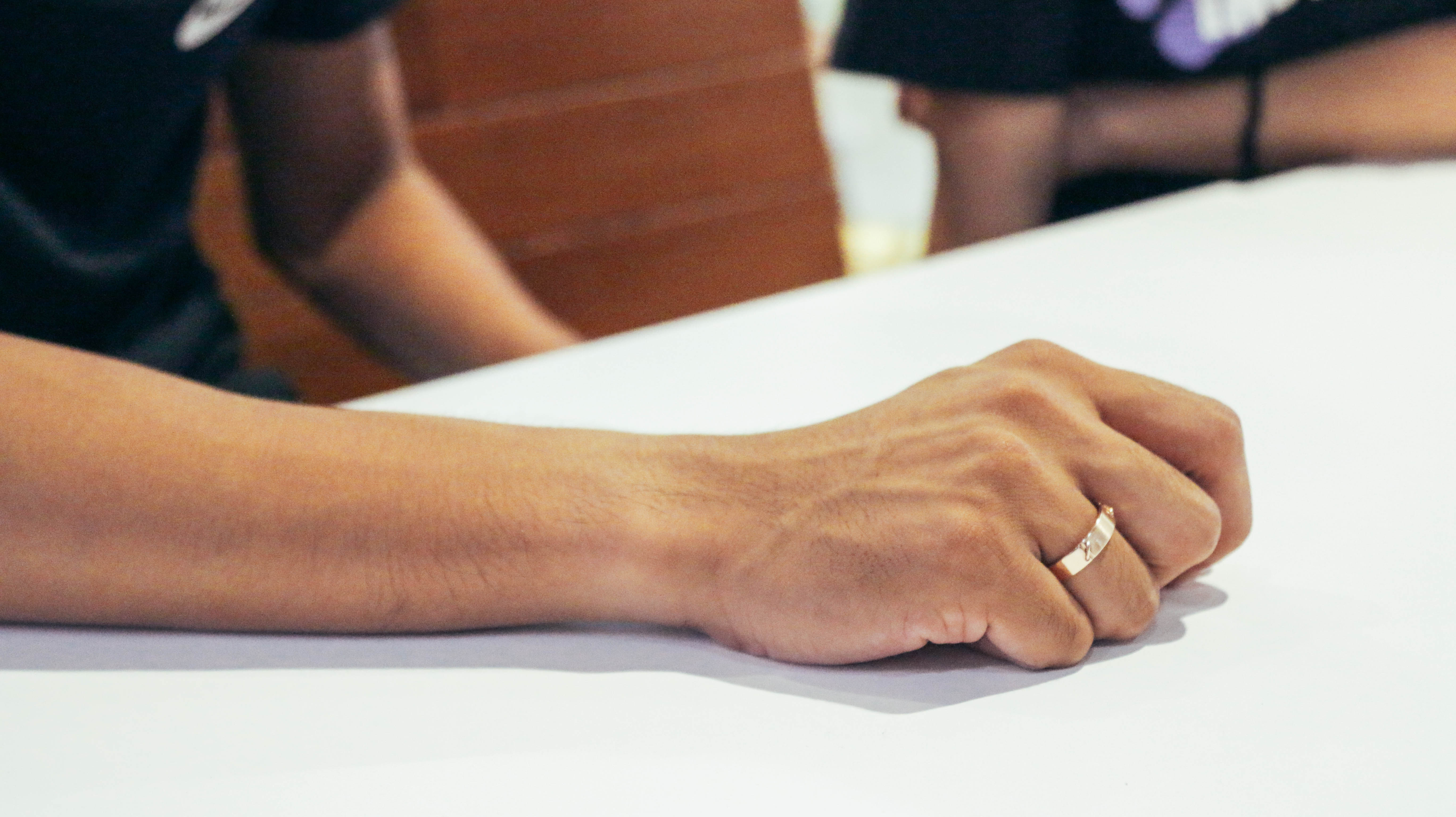 Support from friends and family
So how did Wong so confidently pull this off without misgivings from people around her?
As Chandran explains to us, it's in her character.
"She has always been willing to do things, to give, and to try. I think her family background does play a part. Her parents have always been supportive and not really restricting of her."
Wong agrees:
"Since young, they have always supported us, like whatever we do, in terms of studies or in life. Like whatever we want to do they will just say, 'It's okay, you can go ahead and try it. If you don't want it, it's okay you can try something else.'"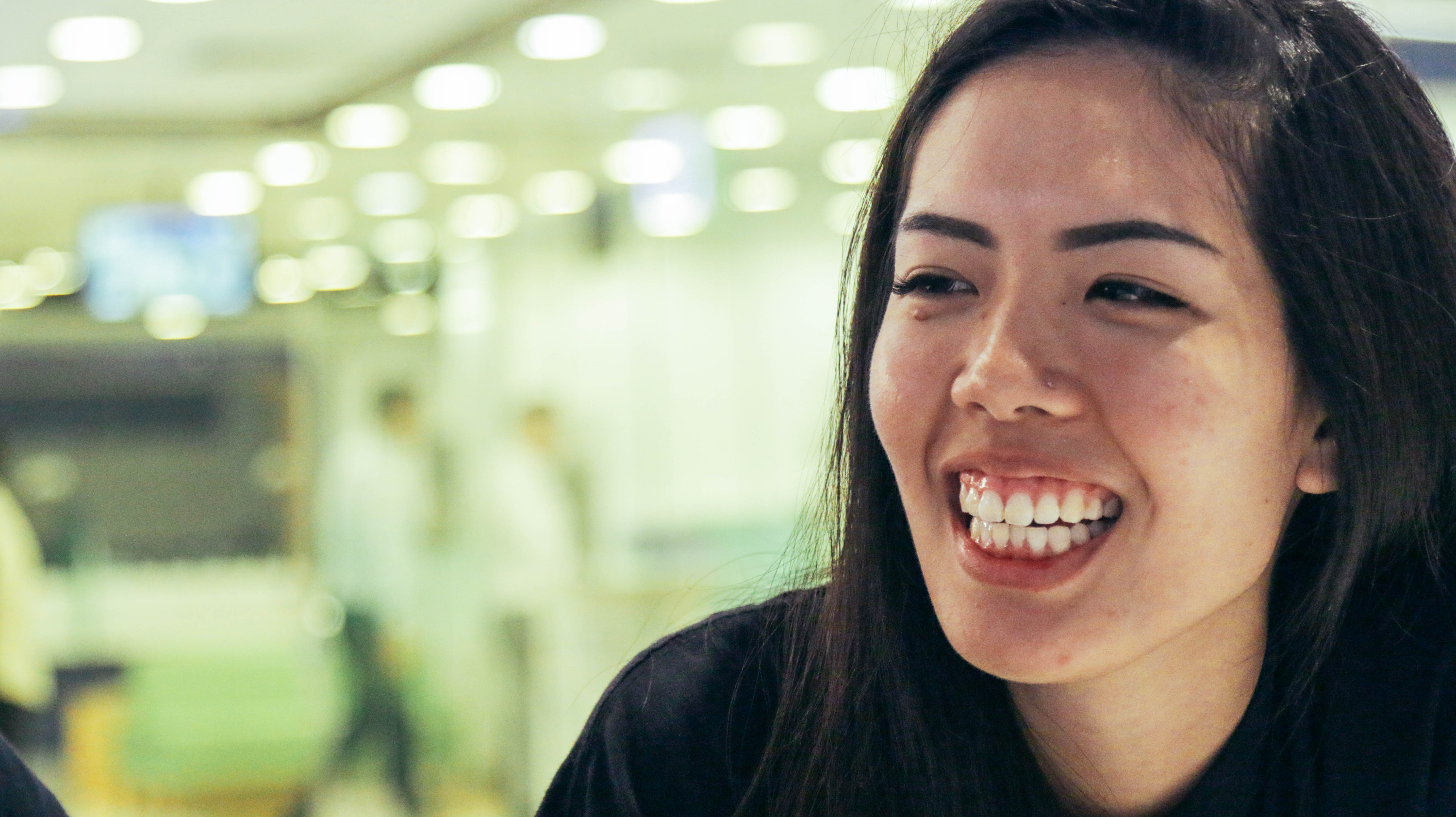 But how did they feel about Wong's proposal specifically?
"Actually my parents were very proud of me. When they saw the video they were like, 'Oh! Mummy is so proud of you!' Then she started telling all her friends and family."
Friends have also been really supportive of the couple.
Wong describes how in the lead up to the proposal, encouragement from her friends had gotten her "pumped up to do it".
For Chandran, his own friends are split between being "genuinely happy" for him and recovering from shock over Wong's audacity.
"(A group of his friends) are like 'Oh, you have such a ballsy girlfriend.' I said, 'Yeah of course. She did all the tough parts!' What did I do? I just said yes."
Gender equality notwithstanding, people are still very traditional about proposing
However, not everyone has looked upon the couple's engagement approvingly, with footage of the proposal sparking conversation online over gender norms and what a woman should or should not do with regard to getting engaged.
Describing their astonishment at the reaction and negative comments that have flooded social media and forums, Chandran said:
"What caught me by surprise was that I would have thought that a lot of younger people would be in favour of (the idea of gender equality and the breaking of gender stereotypes). But after this saga, actually not. You still really have a lot of people who are traditional or have traditional thoughts.

We still get some comments that say, 'Eh a guy should be doing this', you know? But when it comes from the younger generation, or the younger people it took me by surprise. I hear so much about gender equality and what not, but yeah."
Wong herself doesn't see her actions as an attempt to champion a feminist agenda; it didn't even occur to her that there were norms about who should propose.
"I don't think I am (really into feminism). But I guess the way I was brought up was different," she says.
It proved to initially be a little bit of a distraction from what should have otherwise been a great moment for Wong.
"I was kind of surprised and a little bit affected. Because when I did it I didn't expect to get that kind of attention. Even though my friends and family supported me, I didn't know what other people were thinking about. So when they said things like that I was a bit taken aback. I didn't expect it at all."
"She just wanted me to be happy"
Yet, Chandran is quick to dismiss the discussion online as "noise" from people who don't know the couple.
"I thought they focused too much on (gender issues). That wasn't her agenda. Her agenda was just for me, she just wanted me to be happy."
And as our conversation moved on from the online negativity, it became apparent that this truly was the case; smiles and laughter quickly returning.
Against the background of debate over whether it's right for a woman to propose to a man, Wong and Chandran are in their own little bubble.
Just like in the moment of the proposal, they've managed to tune out all the sound around them, focusing solely on what makes them happy.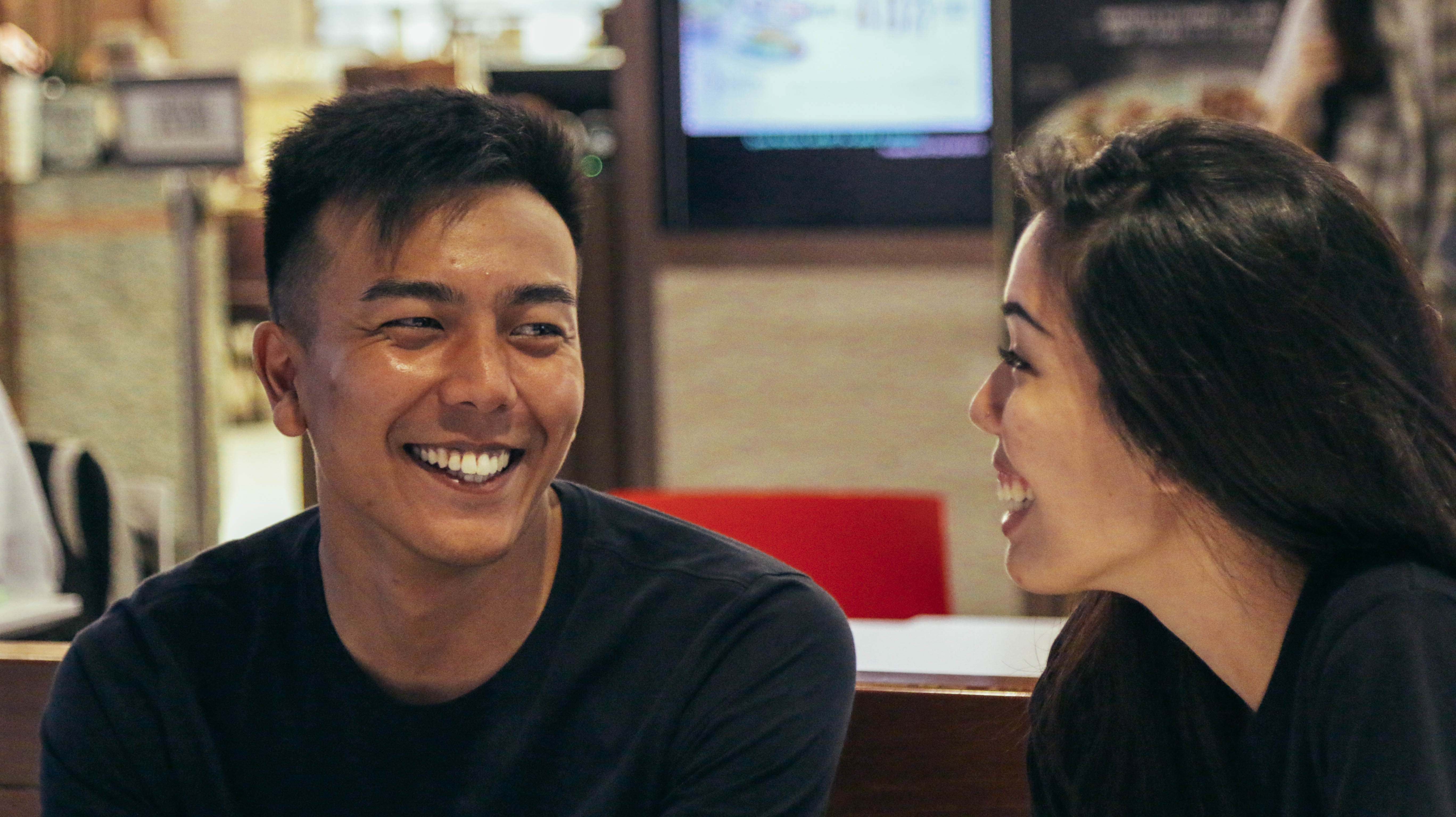 Top left image by Ng Kah Hwee, right image courtesy of Wong Xiao Yuan
If you like what you read, follow us on Facebook, Instagram, Twitter and Telegram to get the latest updates.